Rob Price
Gutbrain Records
rob + gutbrain.com = email
---
Happy Halloween!
The 189th Soundtrack of the Week is a double feature. Giuliano Sorgini's score for The Living Dead at the Manchester Morgue continues our zombie theme while John Cacavas's music for Horror Express reminds us of three of our favorite actors. (And two of them are perfect for Halloween.)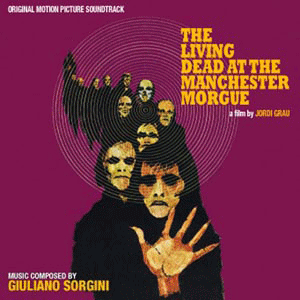 The Living Dead at the Manchester Morgue kicks things off with an instrumental groove rocker, suggesting what a 1970s Italian cop movie scored by Serge Gainsbourg might sound like. It's called "John Dalton Street" and you hear it again as "Strait Jacket" and in different arrangements as "Manchester M2 GLD" and "Edna".
The rest of the music is generally creepy and atmospheric. "Surreal" hints slightly at the main "John Dalton Street" theme and incorporates zombie groans and sighs in the music. "Trance" is a vocal only track, wordless and spooky.
"The Risen Dead" is mostly wind sounds with occasional zombie utterances. "Aggression" starts ominously with organ and electric bass guitar. It reminds me of another piece of music but I'm not sure what. More haunted house-type wordless vocals contribute to the atmosphere.
"The Death of the Dead" is a quiet industrial noise track, like some of the sound design you hear in David Lynch movies. "The Torment of the Dead" is mostly zombie groaning with weird electronic noises.
"Mysterious Country" is the closest the music comes to being straight dramatic underscore, with strings, an acoustic guitar emulating the harp and ethereal flute and organ.
"Southgate Hospital" is similar to "The Death of the Dead" and "The Risen Dead". "The Living Dead" begins with church organ and adds various other weird noises.
"Drowned Guthrie" begins with a plaintive reed solo and then alternates between it and a laid-back but menacing groove for the rock combo and string section.
"George" begins as a flute solo but that instrument is soon joined by the strings and other wind instruments.
Horror Express is an old favorite. I read about it in The Psychotronic Encyclopedia of Film and wanted very much to see it based on the reference to Telly Savalas, one of my favorite actors, in the role of a "power-crazed Cossack".
The movie transplants the action of The Thing (From Another World) to the Trans-Siberian Express and stars two other favorites, Peter Cushing and Christopher Lee.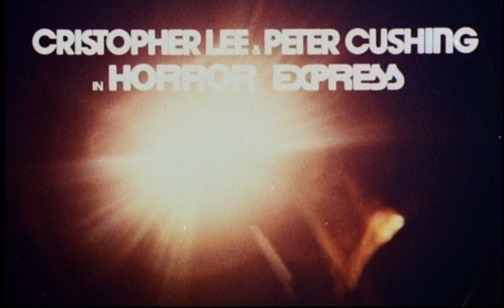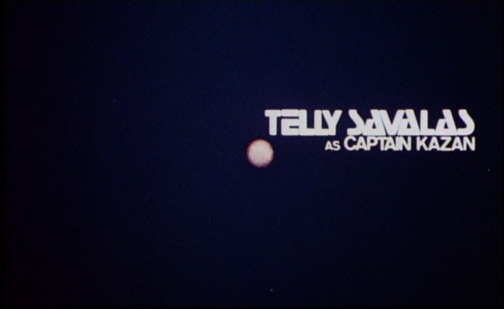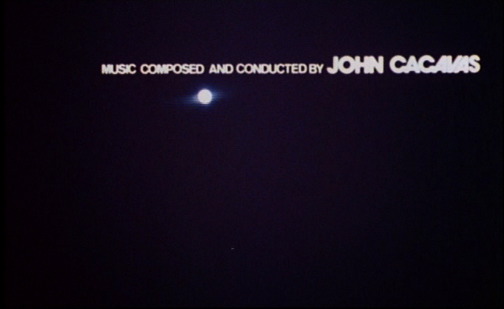 I don't suppose I'll ever forget the first time I saw it. I was in Paris for the first time, staying in a luxurious hotel on the Place des Vosges. My first morning there, I woke up and turned on the TV to find that Horror Express was about to start! I called room service and stayed in bed.
Composer John Cacavas and Telly Savalas worked together quite a bit, on Kojak and on Telly's pop albums, for example.
The "Main Title" mixes children's song-style wordless vocals with what sounds like some Greek instruments in a waltz rhythm along with more traditional-sounding underscore.
"Icy Search" is basically a continuation of this, followed by "Ballet — Russian", which does hint at Tchaikovsky in places but basically perpetuates the mood.
"The Journey Begins" is a somber piece reminiscent of "classical music", at least in the beginning, before it reverts back to creepy music and horror stings for the strange and gruesome events on the train.
"Pujaro's Theme" has some Twilight Zone-like blasts of bongos and electric guitars alternating with more plangent figures for the horns.
The wah-wah and fuzz pedals come out for "Deadly Pursuit", a slow-motion acid-rock toe-tapper that manages to be romantic in places, even prompting memories of Henry Mancini's famous theme for Love Story.
"Train" brings things down a notch, creating a serious but adventurous mood. This is followed by "Fugue", a suspenseful piece with martial snare drum and John Barry-ish harmonic movement.
Finally there's the "End Title", a reprise of the main title theme, this time with whistling. It's great music. Makes me feel like watching it again—in Paris.
---
Still listening to Swedish music over here.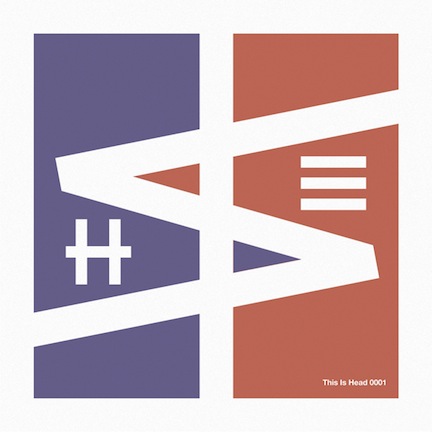 An interesting combination of sounds make up "0009", the first song on This Is Head's 0001 record. The guitar recalls the 1980s, something like the Josef K guitar sound. The bass and drums are more dance-oriented and then there's a keyboard that sounds vintage or emulating vintage, like a Vox Continental or a Farfisa.
It's a really nice instrumental tune, starting fairly upbeat and driving and then mellowing out for a section in which the guitarist makes good use of a delay effect and there's an ethereal line which could be a keyboard or a wordless vocal line.
The second song, "0007" has words. I think the chorus is something like "What we care for isn't gonna save ourselves". Like many of the songs on the record it reminds me of what Radiohead might sound like if they had been a band thirty years or so ago.
Most of the songs follow the formula of "0007". Interesting parts for the individual instruments, sometimes sounding quite intricate, always a pulsating beat, sparse New Wave-like vocals, lots of atmosphere created by the keyboard and guitar.
The third and fourth songs, "0002" and "0011" are vocals. Then comes "0003", which is almost eleven minutes long, keeping a relatively simple instrumental groove going for about seven minutes before unexpectedly going into an almost Melvins-like section of unexpected heaviness with a bit of singing.
Then there's "0008", the sixth song, which reminded me a bit of Vangelis's music for Blade Runner before it shifted gears to an uptempo bit that features the guitar and voice.
The seventh song, "0012", starts out again reminding me of the Melvins, but the quieter Melvins of songs like "Let It All Be". Then it goes into kind of a house sort of thing with an English Beat-like saxophone solo.
Finally there's "0013", a laid back vocal number for the first half and a sharper, more intense instrumental for the second half.
They're a cool band. I'd like to hear more of them.
---
There's still more interesting Swedish jazz!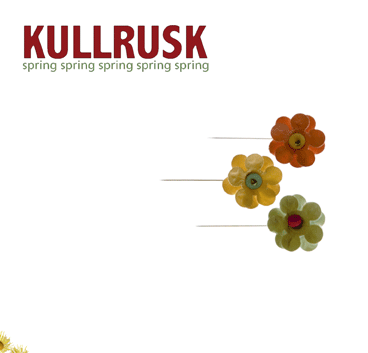 The first sound you hear is hard to pin down. A quick glance at the back of the CD helps. Kullrusk is a quartet of Jonas Kullhammar on amplified clarinet and tenor sax, Per "Ruskträsk" Johansson on amplified clarinet and alto sax, Sven Lindvall on double bass and Martin Jonsson on drums.
The first tune, "Hellstone", takes advantage of the weird and unusual sonorities offered by amplified reed instruments. While one of them makes with the weird electro-blowing, the other does a sort of Big Science-like line. Then it goes into a more rocking, almost new wave direction. Effects are well deployed.
The second piece is Eddie Harris's "Children's Song", which is appropriate. If you're talking amplified sax then Eddie Harris has to be acknowledged. This is a lighter, more playful song, as the title suggests. It actually sounds a little bit like Paul Motian's quintet from the early 1980s, with the electrified reeds recalling both Frisell and Lovano.
"Indo" finds those reeds sounding very guitar-like in the beginning. Then the bass player kicks into a hard groove and the melody becomes part Masada, part bluesy swing. There's great playing all around and the two reed players show that they really know how to use their effects!
The fourth tune, "All That I Need", is a cover of a song by Swedish songwriter Jari Haapalainen. I think it was first performed by Heikki, Haapalainen's duo with Maria Eriksson. It's a very pretty, atmospheric tune, a refreshing change of pace from the more driving Kullrusk originals that precede it.
"He-Ma'm" has a somewhat funky groove and a sunny melody that builds in intensity just when you think it's going to keep on cruising smoothly along.
"Faidros" isa short feature for the bass, with Lindvall playing through some kind of effect that makes his upright sound like, I don't know, Eberhard Weber doing early-'70s Miles stuff or something.
It goes right into "Merguez", with Lindvall and Jonsson locked into a deep groove while the horns come in and play a cool, swirling melody line in unison. There's more fine soloing on this track.
Finally there's "Herkules", a pleasant tune reminiscent of some of Jimmy Giuffre but with a touch of Carla Bley and a touch of Sonny Rollins's Way Out West record.
This is their second record. I just got their first record in the mail and it's also really good!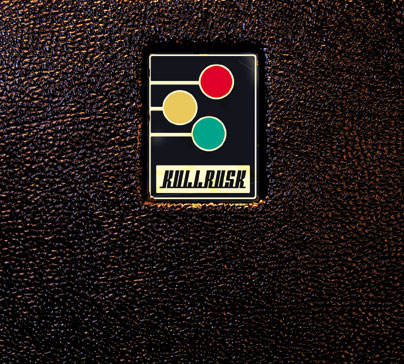 ---
Il castello dei morti vivi (Castle of the Living Dead) is the 188th Soundtrack of the Week.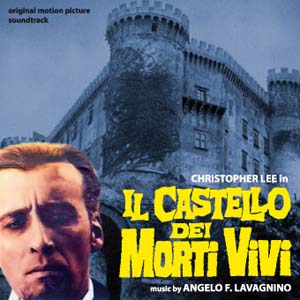 Good old Christopher Lee. I don't think I've seen this movie, but I'd sure like to.
The first track establishes the main theme, which you'll hear several times on the CD. It's a surprisingly beautiful and lyrical piece that blends several different moods: pop, drama, march. The very first few instruments you hear are percussion and harp, my favorites.
Another favorite, harpsichord, is featured prominently on the record. The electric guitar and flute playing are always tasteful and atmospheric.
There's a sustained sense of suspense and dread throughout the music. "Esecuzione ed apparizione" mixes some martial snare and horns with eerie organ.
"Il conte Drago" makes greater use of the organ and reprises the stings from the main title music. Vibes add to the spooky atmosphere.
"Orribile segreto" demonstrates the effectiveness of reverb as very wet-sounding hand percussions provide an intro for a cloud of organ, bass clarinet and vibes. The flute again plays a crucial role, providing a dreamy, lyrical line.
That same line is continued by violins in "Amore nel terrore". That would be the amore part. Then comes the terrore: that damn organ again, vibes and plucked strings.
This is another great rainy-day CD.
"Una spinetta nella notte" is a Baroque-style piece, I guess. I don't really know that much about classical music, so I'm guessing. Spinetta is the instrument played, a member of the harpsichord family.
Talk about promising track names, how does "Misteri della cripta" grab you? Mystery from the Crypt. What else do you need to know? More eerie organ and percussion. Some of this reminds me of Masaru Sato.
"Tenebroso" refers to shadows, I suppose. Cloud-like cymbals and low, resonant drums begin this piece. Then what sounds like bass clarinet comes in with some pensive statements. Vibes and something that might be a harpsichord or spinetta join the party.
"Occhi diabolici" sounds at first like many of the other cues but surprises with a poignant line for clarinet and strings.
Then we're back to the dread with "Marionetti vive" which features that mainstay of the 1960s Italian soundtrack, the percussive electric guitar.
It's impressive how much variety Lavagnino can supply with a small ensemble and a handful of cues and moods. The titles can probably tell you all you need to know from this point: "Nostalgia e tensione", "Atmosfera infernale" and so on.
---
I liked "Dig it to the end" enough to buy Tonbruket's first CD.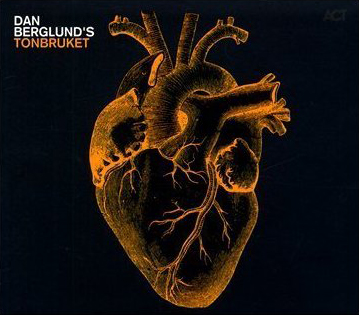 "Dig it to the end" seems to reflect the cohesion and trust that can develop in a band that's played together a lot. "Tonbruket" is quite good but maps the territory that the band would go on to conquer.
"Sister Sad" starts out sounding a little bit fussy and like something you might hear on an ECM record. Then it shifts into a dub groove, then a Laika and the Cosmonauts-like section, then a sort of Radiohead in rock mode section and then ends on an ethereal and spacey note.
"Stethoscope" is short at only a little over two minutes. It has a gently driving and pulsing rhythm which speeds up as the tune progresses and slows down again at the end for a recapitulation of the melody.
"Sailor Waltz" is almost ten minutes and begins with piano and arco bass playing a melancholy line that's in 3/4 time but not a waltz. Andreas Werliin comes in on drums, the waltz asserts itself and the guitar gradually seeps in also. Surprisingly, the band stays in this groove for the rest of the tune.
"Gi Hop" has a stomping pulse running throughout and a simple, interesting theme.
"The Wind and the Leaves" has a sensitive acoustic guitar solo intro before Dan Berglund's bass comes in, then another toe-tapping, simple percussion part. The main melody is another one with a wistful feel to it. As always, the players are impeccably tasteful, particularly Martin Hederos on keyboard.
"Wolverine Hoods" begins with piano and bass playing in a gently lilting way. When the drums come in the music goes in an unexpected direction, sort of like jazz-Radiohead meets Satie. Guitarist Johan Lindström takes a great solo on this tune.
"Monstrous Colossus" sounds like the band from Howard Shore's Crash soundtrack doing a Pink Floyd arrangement of "Bad to the Bone". Or something. For the last two minutes or so it gets into a weird, spacey electronic section.
"Song for E" is another one that reminded me of Radiohead. It's something about the drumming and some of the chords played by the pianist. I guess it's a bit like Radiohead's "Pyramid Song" or something like that. The melody alternates between sunshine and clouds in a touching way. This one is really a feature for Hederos and Berglund.
"Cold-Blooded Music" begins with a computerish electric bass line and adds what sounds like arco cello. Hederos comes in with some electronic noises, soon to be joined by Lindström doing the same. Then the whole band jumps on a somewhat ominous dubby groove. Strangely, there seems to be a banjo in there also. There's an end of the world feel to it. Then the tempo picks up for a little while to let in some mutant cheer, after which it's back to the end days. It ends with cacophony.
The album ends with another waltz, "Waltz for Matilda". Haunting guitar playing with electric bass guitar support introduce the tune. The waltz must be one of the slowest on record and has a bittersweet country feel to it. This is a feature for Lindström, now one of my favorite guitarists.
Let's hope we'll hear more from Tonbruket soon!
---
This is one of the best records I've heard this year. It was a birthday present from one of our Swedish friends and a really nice surprise!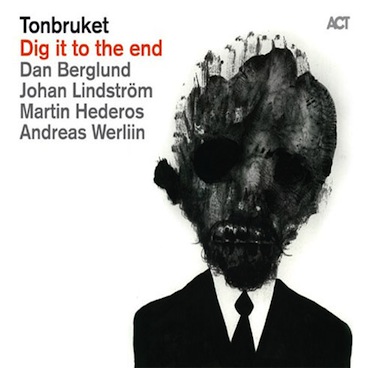 "Dig it to the end" is the second record by Tonbruket, a quartet consisting of four prominenet Swedish jazz musicians. This makes it something of a "super group", a classification with a checkered history, to say the least.
Dan Berglund, the leader, is best known as the bassist in the late pianist Esbjörn Svensson's trio. The other members of the group are guitarist Johan Lindström, keyboard player Martin Hederos and, on drums, Andreas Werliin.
I had never heard of any of them before, but by the end of "Vinegar Heart", the first song on "Dig it to the end", I was a fan. It starts off sounding kind of nerdy but then goes in a haunted country direction, steered by the ghostly tone of Lindström's pedal steel guitar. (Lindström gets the MVP award from me. He's one of the only guitarists working today whose playing really grabbed my ears.) The opening theme is stated again, slower and with the pedal steel out in front, with magical results. Then the hammer drops and the band surges forward with unexpected intensity into surf territory. Lindström takes a great guitar solo.
"Balloons" is a light, friendly tune that sounds sunnier than anything else on the record. (In general Tonbruket sounds like a jazz fusion Radiohead and are more appropriate for rainy weather.)
"Decent Life" is a somewhat pensive piece driven by a pulsating bass line and featuring the piano. "Lilo" is a light, breezy shuffle with a wistful melody whose first part is expressed by the keyboard while steel guitar handles the second part.
This bleeds right into "Lighthouse", which is a mellow and atmospheric piece with pockets of intensity. There's a sort of drone running throughout, perhaps a loop or something.
The title track is a dramatic stomp with interesting touches. It sounds like the piano player put something on the strings to make some extra, mysterious noises. Great Hammond B-3 solo, too.
"Gripe" begins with keyboard playing solo and other instruments sneak in. Some parts of this piece sound like Angelo Badalamenti's music. One part reminded me of David Shire's score for The Conversation.
"Grandma's Haze" starts with a shaker, and then Lindström comes in with some very nice acoustic guitar playing. This goes right into "Le Var", which is a mesmerizing bolero with more excellent guitar playing and a fantastic groove created by organ and drums. (Note that the title is "Ravel" backwards.)
This goes right into the driving, 1980s-sounding "Trackpounder". Keyboards are up front here. It gets very quiet in the middle, where there are some swooping electric guitar sounds. The volume comes back up for the end.
Finally there's "Draisine Song", a gentle piece with an easygoing shuffle played with brushes on the drums. Acoustic guitar and electric piano take the melody in unison. It's very pretty.
Dan Berglund is an excellent bassist and band leader. I'd love to see this group live!
---
Last week we looked at the library music used in Dawn of the Dead. The 187th Soundtrack of the Week is the music composed and performed by Goblin especially for the film.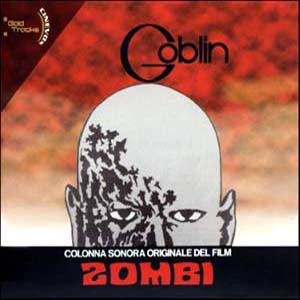 Zombi is the Italian title of George Romero's Dawn of the Dead. The music is by our old friends Goblin.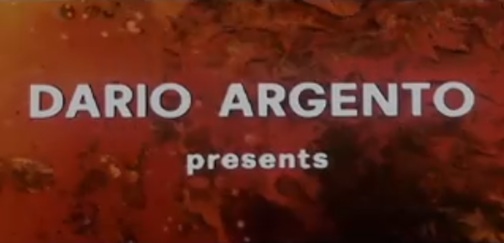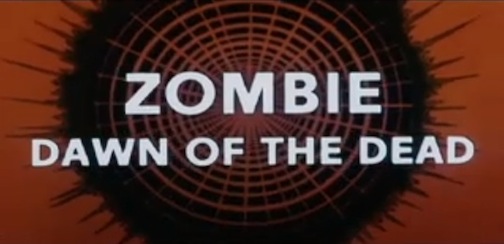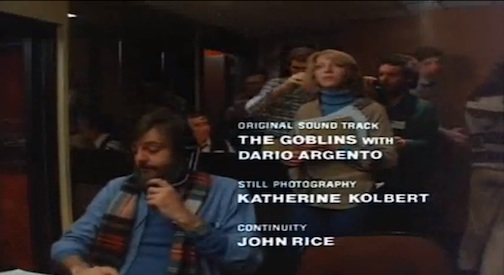 The first track, "L'alba Dei Morti Vivendi" is a masterpiece, setting up a heavy and ominous pulsating atmosphere that serves as a foundation for an eerie keyboard line that flies like it has bat wings.
Then there's "Zombi", an up-tempo, prog-rock, action-scene masterpiece. It establishes a tense, disciplined, almost mechanical theme and then, when you least expect it, throws in hand percussion and gets all groovy.
"Safari" is all African-style percussion and chanting. Is this really Goblin? "Torte in Faccia" is wacky silent-movie/slapstick music for when they're throwing pies in the zombies' faces. (At least I think that's what's happening. I don't really remember.)
"Ai Margini Della Follia" is a spacey sort of cue that's nonetheless a cousin of "Zombi". "Zaratozom" is a straight ahead instrumental rocker, a bit prog, a bit new wave, a bit heavy metal.
"La Caccia" is one of my favorites. I find myself playing it in my head all the time. Structurally it's similar to "Zombi", beginning with a very tight composed section before blasting into a groove. In fact, it quotes "Zombi" before the drum/keyboard break that precedes the insane groove section, a sort of prog-Bach section. I love it.
"Tirassegno: finds Goblin essaying a sort of hippie country tune and doing a damn good job of it. "Oblio" would be a slow dance number at your high school dance except no high school was ever that cool.
"Risveglio" is a sensitive piano ballad. No wonder this is the best zombie movie ever made!
The CD concludes wiht some alternate takes and some miscellany like "Zombi (Sexy)" which might have been for the romantic candlelight dinner two of the characters share in the midst of the mayhem.
There's also "Zombi (Supermarket)" which is kind of a cheesy funk/lounge piece. I like it, though.
Last but not least is a bonus track: "Zombi (The Living Dead's Voices!)", which sounds like electronically manipulated monster moans.
---
A few months ago we were hanging out with two of our neighbors, a Korean couple about a generation older than us. They told me about Shin Joong Hyun, whose music they had grown up with. I'd never heard of him but he sounded really interesting. They told me he was a self-taught guitarist and a genius.
Good timing. A day or two after this conversation, I found out that this Shin Joong Hyun compilation, Beautiful Rivers and Mountains: The Psychedelic Rock Sound of South Korea's Shin Joong Hyun, would be released on CD on September 6! (It came out on vinyl a little earlier.)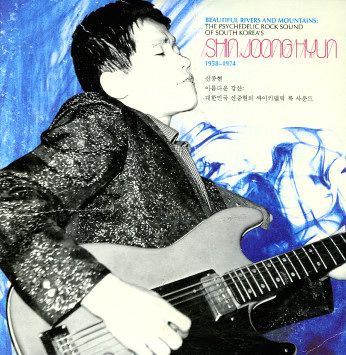 Shin's amazing life story gets the wikipedia treatment here but is recounted in greater detail in the liner notes. "Beautiful Rivers and Mountains" is the song that got him in trouble with the government.
Shin also offers his personal notes on each song. So we learn, for instance, that the first song here, "Moon Watching" (1958), was recorded at "probably the only recording studio in Korea. In addition, the studio was set up in someone's living room".
"Please Don't Bother Me Anymore" was written for orphans that Shin took care of after the Pearl Buck Foundation closed. It features a great guitar solo and some killer organ playing.
"The Man Who Must Leave" has a weird, spacey, off-kilter vibe, like a warped recording of "96 Tears" played at the wrong speed. Shin's guitar playing is again very exciting and has an especially vicious tone.
"The Sun" is a beautiful, gentle melodic song with vocals by Kim Jung Mi. Shin says that she was the only singer who stuck with him after he became an unofficial enemy of the state in 1972.
Other highlights are "'J' Blues 72", a fifteen-minute improvised instrumental piece for drums, bass, organ and guitar, and of course the title track, "Beautiful Rivers and Mountains", ten-minute miniature pop symphony.
This came about when Shin was asked to write a song in praise of then-president of South Korea, Park Chung Hee. Shin refused and wrote this song instead, which praises Korea itself, not its leaders. This meant trouble for Shin.
In 2009 Shin became the sixth musician in the world to receive a Fender Tribute guitar.
---
Chris Cawthray and I had a great time in Steelton, PA, on Saturday night, playing two sets of music for the very nice people at the Blue Front.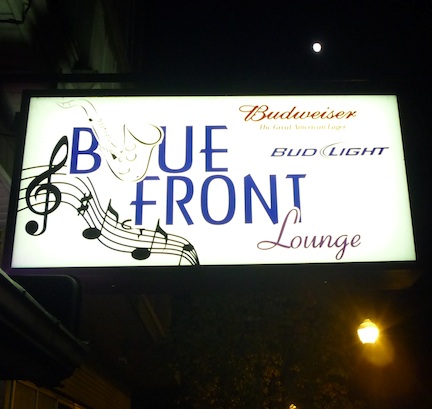 That's the moon above the sign.
Regulars raved about the food and the owner kept offering us whatever we wanted, food and drink, on the house, but I'd made the mistake of arriving in town with a full stomach.
Before catching the train to Harrisburg I ate a massive lunch at Kunjip, a great Korean restaurant near Penn Station. I had forgotten how big the portions were and how many free dishes they gave you.
In Harrisburg Jeff and Bebe hosted Chris and me for dinner and I ate well though I wasn't hungry. By the time we got to the Blue Front I really didn't want anything more than water.
I like the way they did the bar at the Blue Front.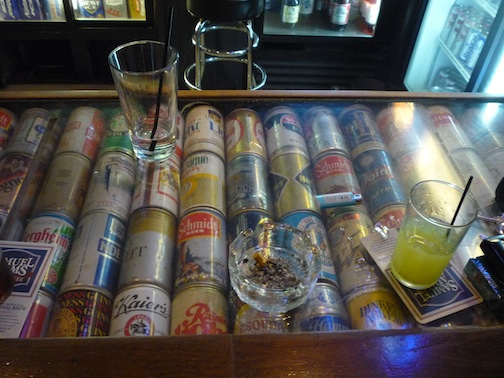 For the record, when in Harrisburg I drink Tröegs and I shop at the Midtown Scholar, one of the nicest bookstores I have ever seen.
I picked up this Edgar Rice Burroughs book for 50¢.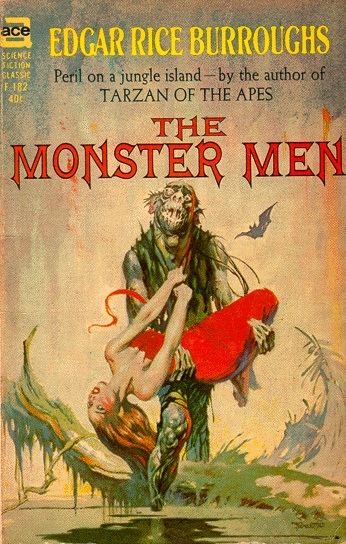 It was originally published in hardcover in 1929 but I assume it was printed in a pulp first. Check out the first sentence.
As he dropped the last grisly fragment of the dismembered and mutilated body into the small vat of nitric acid that was to devour every trace of the horrid evidence which might easily send him to the gallows, the man sank weakly into a chair and throwing his body forward upon his great, teak desk buried his face in his arms, breaking into dry, moaning sobs.
Yeah, I'll read that!!
---
It's music library time again for the 186th Soundtrack of the Week. George Romero found a lot of great stuff in the De Wolfe Music Library for Dawn of the Dead and, lucky for us, some dedicated and hard working individuals did the dirty work of actually finding the material and putting it on a CD!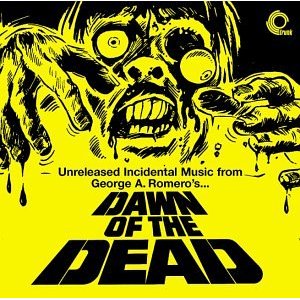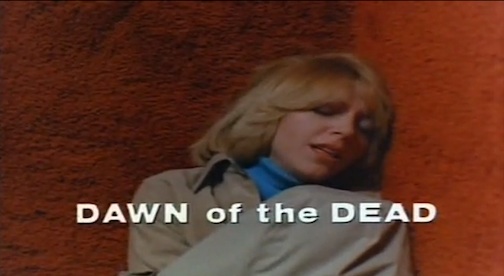 There's no on-screen credit for the library tracks.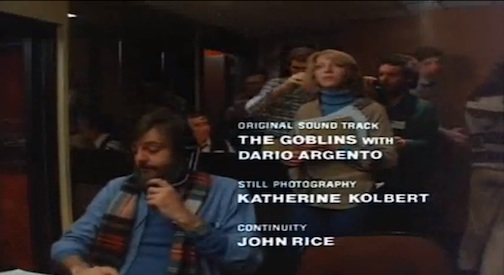 The Goblins do have music in the movie—the amount of music depends on which cut you watch—and we'll get to that next week.
Instead of starting with the first track, let's jump ahead to the fourth, my personal favorite. It's a country-rock song with a mariachi horn section performed by The Pretty Things using the name Electric Banana.
The song's name is "I'm a Man" and it accompanies the scenes of good ol' boys enjoying the new hunting opportunities provided by the zombie apocalypse. You can watch it and hear some of the song here.
The first track on the CD is the goofy "The Gonk", which plays in the shopping mall. "Cosmogony Part 1", the second track, is the first music you hear in the movie, very eerie and frightening.
"Sinestre" comes after that, more dramatic tension and suspense. Then there's "Figment", a party for analog synthesizers.
"Mask of Death" is more straight forward, small ensemble dramatic underscore that starts tense but lifts off with a lighter, almost jazz meets baroque section.
"Scarey 1" and "Scarey 2" are very short cues, less than a half a minute each, that rely mostly on Moog.
"Dark Earth" blends bass clarinet and percussion with strummed piano strings and organ or synthesizer for another effective atmosphere of dread.
"Mall Montage Scene (We Are the Champions)" is a medley that begins as insane American football march music, goes into a 1920s-swing meets bluegrass section, then a sort of Muzak tango and, finally, an organ-driven Bach-like disco piece. Wow.
This is followed by "Barrage", which is more writing for terror with frantically bowed string section and bursts of hand percussion.
"Desert de Glace" is a soothing, minimalist piece performed by, I guess, synthesizers and percussion. It's really nice and quite different from the rest of the album, almost like something by Toru Takemitsu.
"Sun High" features electronic piano on top of some drones and support from what sound like other synthesizers. It's surprisingly tender and laid back while keeping a feeling of menace running throughout.
The piece ends with "Dramaturgy", anothere downbeat cue with moaning strings and timpani. This is great music and thank you, Trunk Records, for digging it up and releasing it!
---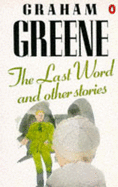 Graham Greene's The Last Word and other stories was published the year before Greene's death. The writing inside is from as early as 1923 and to as late as 1990, the year of publication.
I bought it on the street (from the same table that had Sylvia Townsend Warner's Lolly Willowes as well as John Buchan's Greenmantle, which I also bought) mostly because I wanted to read "The Lieutenant Died Last", which is included here and was the basis for the movie Went the Day Well?.
Greene notes in his Preface that he was unable to see the movie based on his story. Cavalcanti's film was really good and quite an extrapolation from Greene's very short tale. "The Lieutenant Died Last" and "The News in English", the other World War 2 story in this collection, were both written during wartime and both serve propaganda purposes while retaining an almost subversive complexity.
The hero of "The Lieutenant Died Last" is haunted by the fact that he kills not just a soldier but a husband and a father. Not only is the hero of the story unrewarded for his actions, he can't even be proud of them. I wonder how this moral complexity was received at the time. (It wouldn't be welcomed these days.)
"The News in English" celebrates patriotic sacrifices while at the same time attacking motives for patriotism. It's about an Englishman who poses as a traitor in order to pass on vital and secret information from Germany. His wife is the only one to realize what he's doing and is able to alert military intelligence so they can take advantage of his coded radio broadcasts from Berlin. The man's own mother is happy to believe in his treachery. When his wife pleads with her, "'You're his mother, aren't you?'", the mother's response is, "'That's not my fault. I didn't choose — like you did'". By the end of the story the mother is saying, "with a kind of delight, 'He ought never to have been born. I never wanted him. The coward'".
And so it seems to Mary Bishop, the man's wife, that "Duty … was a disease you caught with age: you ceased to feel the tug-tug of personal ties; you gave yourself up to the great tides of patriotism and hate".
I wonder how people felt about that in 1940.
The title story takes place in a future where religion has been completely abolished and the Pope is the last Catholic on Earth. "The Moment of Truth" is about a lonely waiter who thinks he has a special connection with two of his customers, American tourists.
"A Branch of the Service" is sort of a cloak-and-dagger parody or pastiche, in which an agent literally doesn't have the stomach for his work. His job is to eat in restaurants and watch for exchanges of information between enemy agents, but he suffers from indigestion.
"An Old Man's Memory" is strange. It speaks to us from 1995, six years after the story was printed in the Independent. It's a first-person narrative in which the speaker recalls the horrific terrorist bombing of the Channel Tunnel between England and France. The actual tunnel was opened in 1994 and the story serves as a negative advertisement for it. Greene stresses how much time the terrorists had to prepare, how the tunnel's construction "had been like an open challenge to the terrorists to do their worst".
"The Lottery Ticker" is about an English visitor to a small South American village who wins the lottery and gets involved in local politics, with depressing results. "The New House" is about an architect who sells out. "He was trapped, held fast by the ropes that bind all, his wife, the family, the world. Soon he would come slinking back, mouthing embarassed apologies, to perpetrate the betrayal."
"Work Not in Progress" is a parody of musical comedy with an ecclesiastical theme. It's the only story that fell flat, as far as I'm concerned. I didn't like anything about it.
"Murder for the Wrong Reason" was first published in 1929. In the Preface Greene writes that he includes it because "Reading it more than sixty years later, I found that I couldn't detect the murderer before he was disclosed". I can't say that I detected the murderer but I did guess who the murderer was. The story is rewarding for its stylistic strengths, demonstrating how powerful, how lyrical and how imaginative Greene can be.
"An Appointment with the General" is about a reporter interviewing the leader of a Latin American country. She's sent on the assignment by the British government and has half of her mind on the best way to end her unhappy marriage.
My favorite story was the brilliant and absurd "The Man Who Stole the Eiffel Tower". The first line is "It was not so much the theft of the Eiffel Tower which caused me difficulty; it was putting it back before anyone noticed". This is one of the best first lines I've ever encountered. The last line is just as good and a rewarding conclusion to a brief but dazzling display of creativity.
---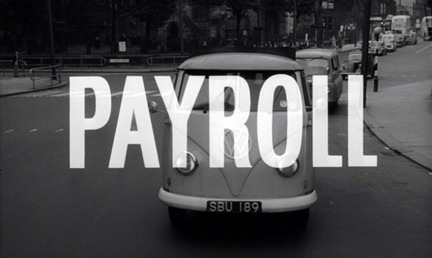 Payroll (1961) is a British movie about an armored car heist. I like movies about armored car heists. Payroll wasn't quite as exciting as I had hoped but it has its points of interest. (Le Convoyeur is probably going to be the best armored car heist movie I see this year.)
Most heist movies build up to some kind of snag that forces the thieves to change their plans. This is where Payroll begins.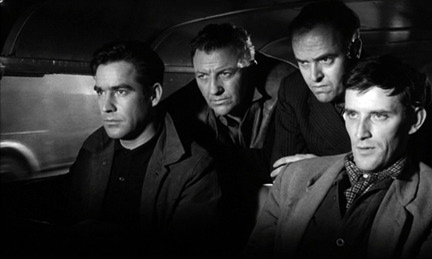 This gang is all set to steal the £100,000 payroll from, um, some place I can't remember, with the help of an inside man. But the first scene in the movie shows the new armored car company that's taking over the payroll delivery, with a vehicle that's like a tank on wheels in direct radio contact with the police.
The leader of the gang is all efficiency and determination. He's so disciplined and so hard working that he won my sympathy, just as the Jackal in The Day of the Jackal won me over just by being so damn committed.
The heist itself comes in the first half of the film. A closed road and resulting traffic jam threaten to derail the careful plans of the thieves but—with the help of the police, ironically—everybody makes it to their places on time. The armored car is sandwiched between two trucks that ram it over and over again from both sides until it cracks open.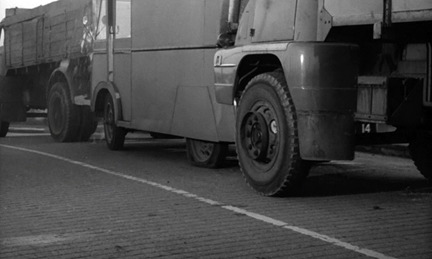 This doesn't work out so well for the people inside. The driver is killed. One of the crooks is killed by the shotgun-armed man in back of the armored car.
This brings us to one of the other points of interest. Despite the usual difficulty of getting the members of the gang to keep cool after the heist, the leader looks like he might get away with it. He certainly doesn't have to worry about the police. In an unusual plot development—especially for the time—the armored car driver's widow takes the law into her own hands.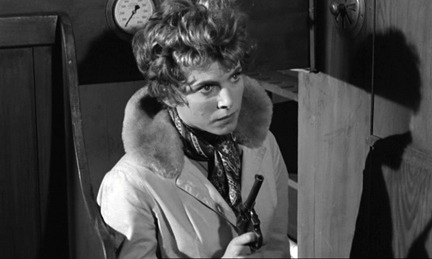 Even if the crooks get arrested, she figures, they'll just go to jail. And her husband, the father of her children, is dead.
The remaining point of interest was this awesome photocopier, the Thermo Fax Secretary Copying Machine.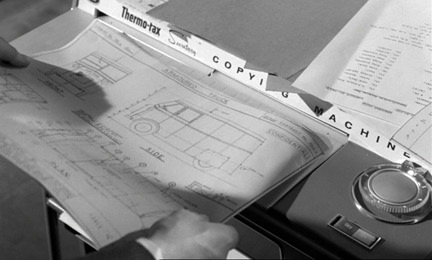 Good thing it was only in one scene because it totally stole that scene!
---
You can't copyright ideas, but George Romero should really get some kind of royalty from everything that makes use of the zombie myth he created in Night of the Living Dead, our 185th Soundtrack of the Week.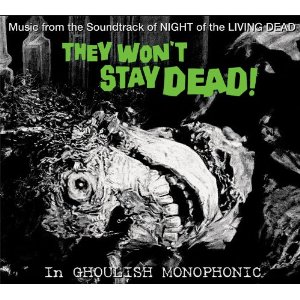 Oh, I know what you're thinking. You're about to point out that the "Romero" zombie myth originated with The Smurfs, or Les Schtroumpfs, in the Black/Purple Smurf story.
Bite me. It's got nothing to do with coming back from the dead. And it's Smurfs.
Night of the Living Dead was a low-budget movie, so for the soundtrack George Romero had to rely on the Capitol Hi-"Q" Production Music Library. He spent $1500 for cues that were perfect for his movie, even though they had been heard in other films. "Eerie Heavy Echo", which was used as the main title music, can also be heard in Teenagers from Outer Space, for instance. It was never more effective than in Night of the Living Dead, though.
"Night Suspense" is well placed after the main titles, a dramatic mood that brings viewers down to Earth after the sci-fi elements of "Eerie Heavy Echo".
Many of the other cues are short and easily imagined by their titles: "Heavy Agitato", "Light Suspense", "Dreary Danger", "Weird Eerie", "Shock Suspense", "Dream", "Mysterious Hour", "Emotional Bridge", "Weird Suspense", "Chase", "Tension", "Serene Heart" and so on.
"Space Drama" is a long cue, about three and a half minutes, that does not suggest outer space to me, but alternates dissonant and martial brass statements on top of a low drone. This music "underscores Ben's brutal tire iron attack on the ghouls", to quote the liner notes. It sounds like it, too.
"Mystery Hour" is almost two and a half minutes long, and creates a pensive atmosphere to accompany scenes of boarding up the doors and windows of the house.
"Mysterioso" is a little over two minutes and has suspenseful woodwinds and string sounds over a pulsating two-note bass line.
"Shock/Stormy" is about three minutes and has a driving bass line that complements the tense and agitated parts for strings, winds and percussion.
There are several "Heavy Dramatic" cues of about two minutes or so and, finally, a couple of other "Eerie Heavy Echo" cues.
This is a great CD, with very informative liner notes that place the music in its context in the film and identify the various composers. My parents-in-law gave this to me when we were visiting them and I listened to it in the car while stuck in traffic on the home, for which it was also an excellent soundtrack!
---