2011 October 12 • Wednesday
Chris Cawthray and I had a great time in Steelton, PA, on Saturday night, playing two sets of music for the very nice people at the Blue Front.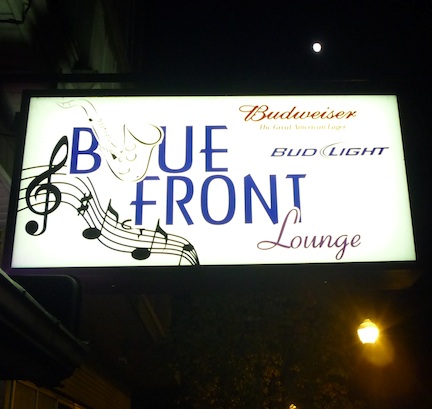 That's the moon above the sign.
Regulars raved about the food and the owner kept offering us whatever we wanted, food and drink, on the house, but I'd made the mistake of arriving in town with a full stomach.
Before catching the train to Harrisburg I ate a massive lunch at Kunjip, a great Korean restaurant near Penn Station. I had forgotten how big the portions were and how many free dishes they gave you.
In Harrisburg Jeff and Bebe hosted Chris and me for dinner and I ate well though I wasn't hungry. By the time we got to the Blue Front I really didn't want anything more than water.
I like the way they did the bar at the Blue Front.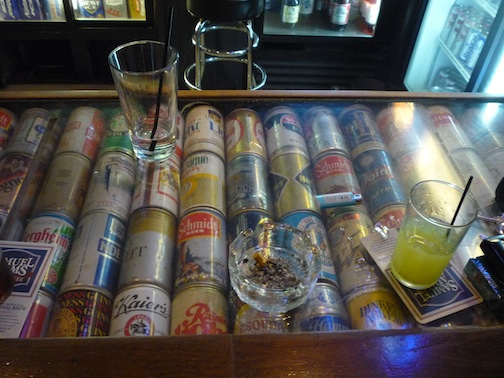 For the record, when in Harrisburg I drink Tröegs and I shop at the Midtown Scholar, one of the nicest bookstores I have ever seen.
I picked up this Edgar Rice Burroughs book for 50¢.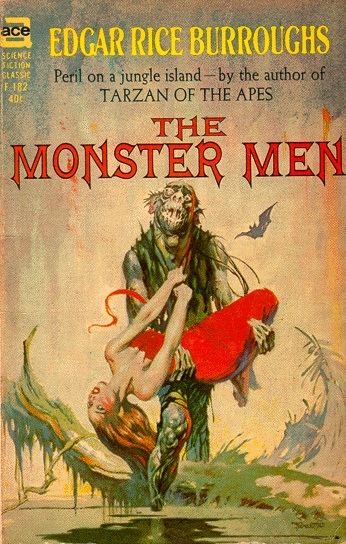 It was originally published in hardcover in 1929 but I assume it was printed in a pulp first. Check out the first sentence.
As he dropped the last grisly fragment of the dismembered and mutilated body into the small vat of nitric acid that was to devour every trace of the horrid evidence which might easily send him to the gallows, the man sank weakly into a chair and throwing his body forward upon his great, teak desk buried his face in his arms, breaking into dry, moaning sobs.
Yeah, I'll read that!!
---