Rob Price
Gutbrain Records
rob + gutbrain.com = email
---
That must be NEW TAX BILL MAY BE NEEDED peeking out of this scene from Kronos (1957).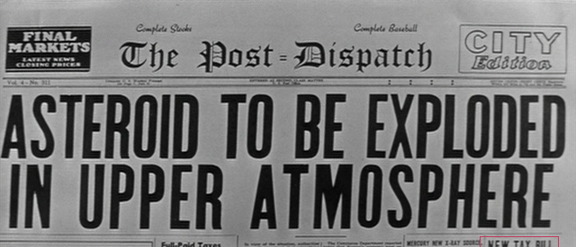 That's also the top of MERCURY NEW X-RAY SOURCE, TWO SCIENTISTS REPORT right next to it. I've just started to notice that one.
---
The 193rd Soundtrack of the Week is John Williams's score for Alfred Hitchock's last movie, Family Plot.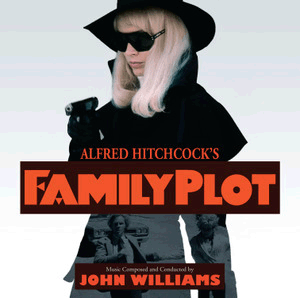 It begins with "The First Seance", an ethereal and soaring piece with wordless chorus tackling the main melody, with beautiful orchestral accompaniment that features the harp and piano.
The harpsichord sets the mood for "Blanche's Challenge", the piece that introduces the main theme. This theme is a light-hearted figure that can be humrurous, melancholy or urgent, depending on the orchestration.
Moog synthesizer joins the harpsichord for "The Mystery Woman", a tense piece with a Bach-influenced keyboard part.
Those first three cues cover most of the thematic territory. There's a "Second Seance", similar to the first. "The White Mustang" gives us the main theme as chase music that sounds a bit like music from Columbo. "Blanche and George" is the main theme as love theme.
The Moog returns for "The Shoebridge Headstone", a cue which could fit into a horror movie. Bass clarinet and ominous, Ifukube-like piano statements create a menacing atmosphere before the main theme returns, this time in a slow and spooky mode.
One piece, "Maloney's Exit", is Herrmannesque action music in the styles of North by Northwest and Cape Fear with some John Williams touches.
At the end, "Family Plot Cast" is a bit like a Mancini/Bacharach collaboration, and "The Stonecutter" is kind of a cheesy funk/disco piece with fusion guitar soloing.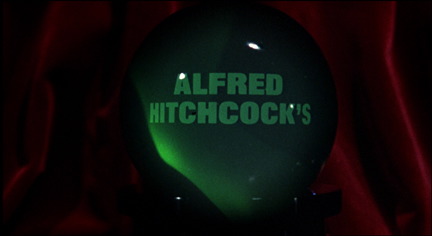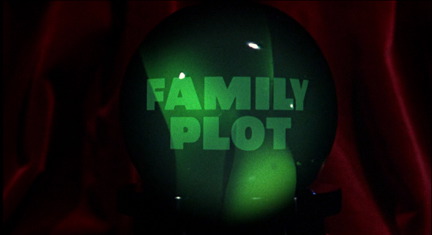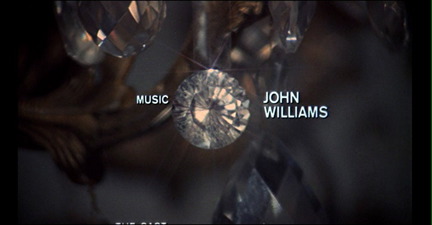 ---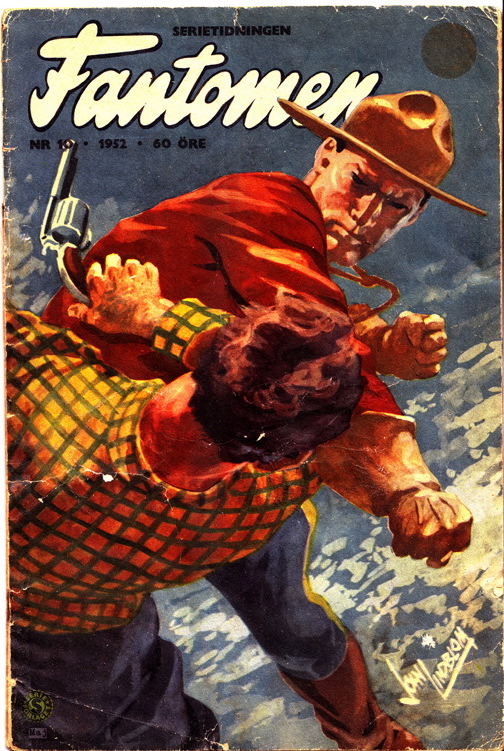 I found this Swedish comic book at the flea market last weekend. Inside are low quality reproductions of low quality comic strips translated into Swedish: The Phantom, Hopalong Cassidy and one or two others.
It's almost sixty years old and in pretty bad shape, held together with tape, the paper practically crumbling as you look at it.
I bought it for the terrific cover, which I'm guessing is the only original element of this issue of Fantomen (Phantom in Swedish). The artist's name appears to be John Lindblom.
Ah, the internet. Type "fantomen" into google and you get this publishing history of Fantomen!
---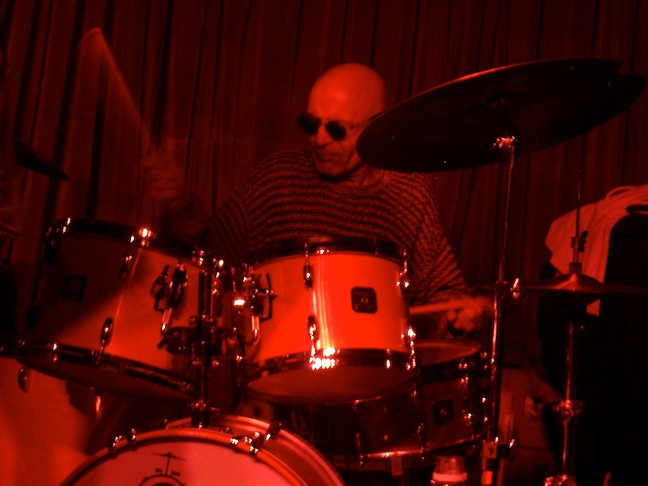 Paul Motian
March 25, 1931 – November 22, 2011
---
The 192nd Soundtrack of the Week is Bernard Purdie's music for Lialeh.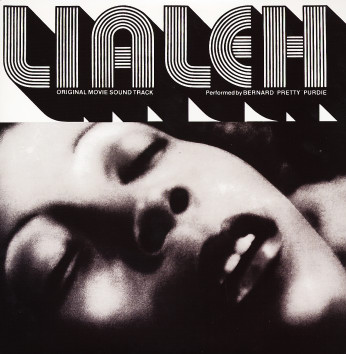 Lialeh was marketed as "The First Black XXX Film Ever Made!".
The soundtrack starts with the title song, which has a laidback groove somewhere in between Curtis Mayfield and Barry White. "She's warm to your touch / Affectionate to your desires / Loves when there's lovin' to be done / So beware, beware of Lialeh / Sweet, sweet, sexy Lialeh." Purdie handles vocal and drumming duties. In fact, the movie opens with him performing this song. You can see it here but, as they say, it's NSFW.
Then there's "Touch Me Again", which has a harder, more driving edge and some anthemic qualities. This time there's a female singer, perhaps Lialeh herself. The lyrics are, um, suggestive.
After this comes "Conscious", a relaxed instrumental featuring, as all of the cuts here do, the organ. The next cue is basically the same song with vocals and saxophone. It's called "Easy".
"All Pink on the Inside" is next, a song somewhat similar to The Beatles' "Get Back", though with a funkier feel, as you'd expect.
"Pass Me Not" starts out with gospel-tinged piano backed by droning organ. The rest of the band, with New Orleans-sounding brass section, comes in and keeps the feeling spiritual and ceremonial.
The last track, "Hap'nin'", starts out with some irresistible Purdie drumming. Hap'nin' it is and it seems ripe for sampling. Great bass playing on this as well.
---
The other cover story, "Cereal Recipes", in the February 1954 issue of Everywoman's magazine is interesting and even a bit bizarre. I thought it was going to be about making your own cereal but it's about making things with cereal.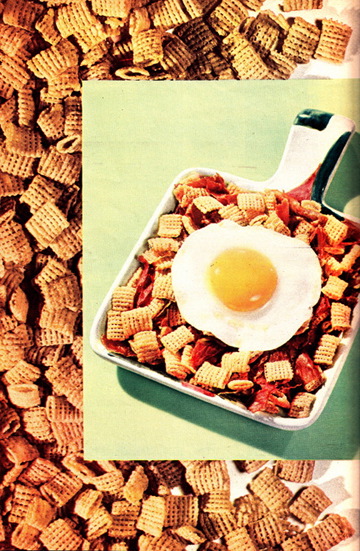 That one is Breakfast Delight, which combines butter or margarine, dried beef, shredded rice cereal and an egg.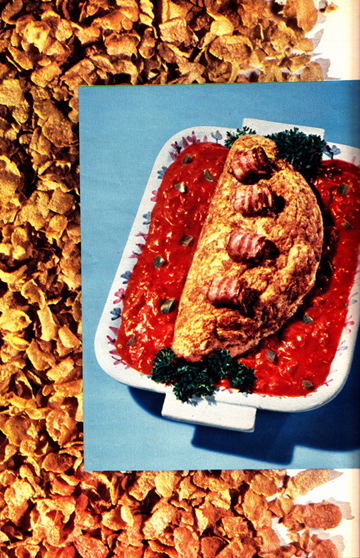 That's a Corn Flakes Omelet.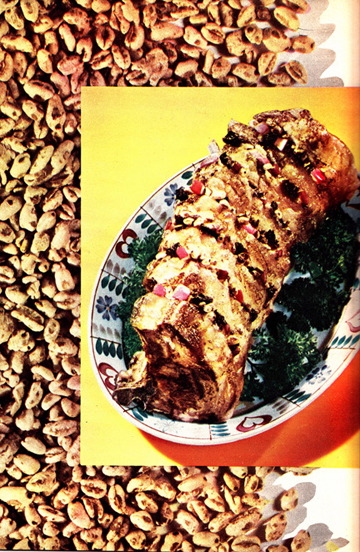 This is roast pork stuffed with puffed wheat cereal, dried prunes, apple and egg. I really wonder what that would taste like.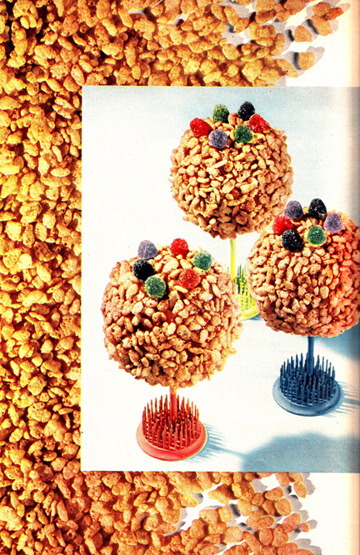 Crispy Caramel Apples with rice cereal.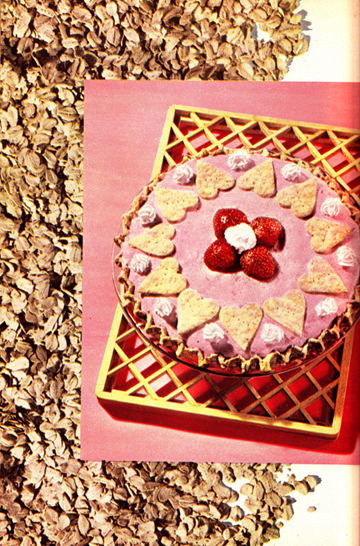 Strawberry Chiffon Pie with an oatmeal pastry crust, "a perfect dessert for a Valentine bridge luncheon".
---
Jonathan Katz once joked that the children's bookstore in Cambridge, Massachusetts, had a self-help section. You could make the same joke about Park Slope.
Most Park Slope parents knock themselves out trying to do special things for their kids. Well, look on this old magazine, ye parents, and despair!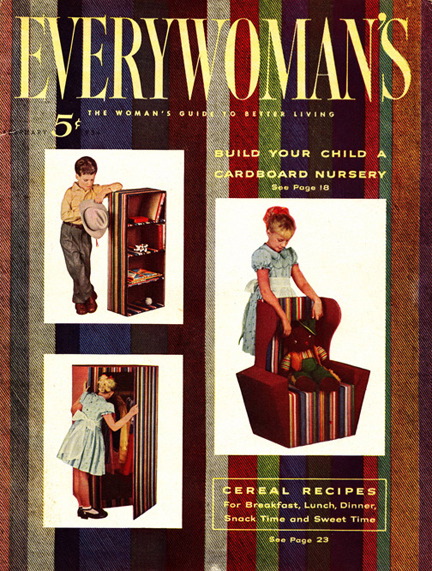 This is the February 1954 issue of Everywoman's magazine, "The Woman's Guide to Better Living", and it's surprisingly cool. There's a very sympathetic article about teenagers and a short story by Ray Bradbury.
(The latter is called "Dinner at Dawn" and is not science fiction. The narrator's grandmother is a great cook but she cooks by instinct and her kitchen is a mess. Cousin Rose gives her a cookbook and cleans up her kitchen and ruins grandma's cooking for everybody.)
But what caught my eye was the cover story, "Build Your Child a Cardboard Nursery". I know parents who have been very resourceful with cardboard boxes but I've never seen anything like this before.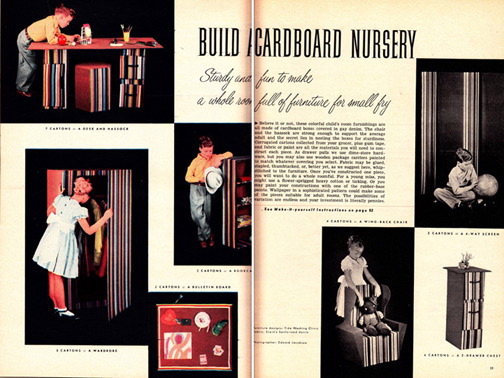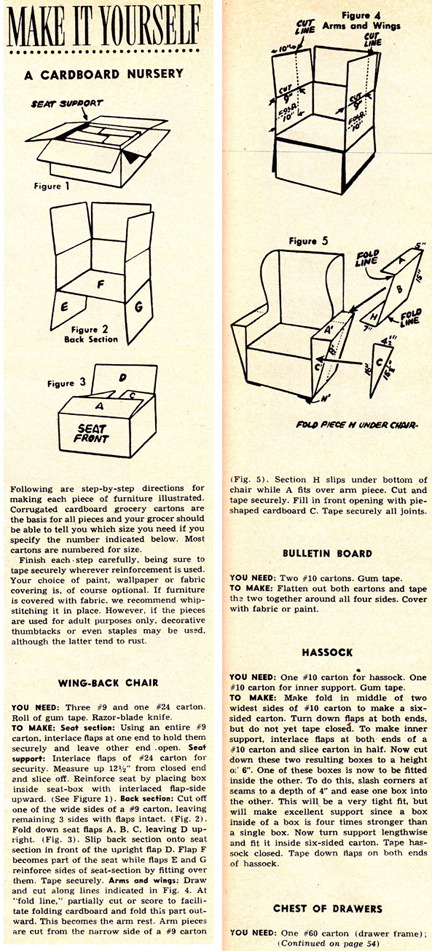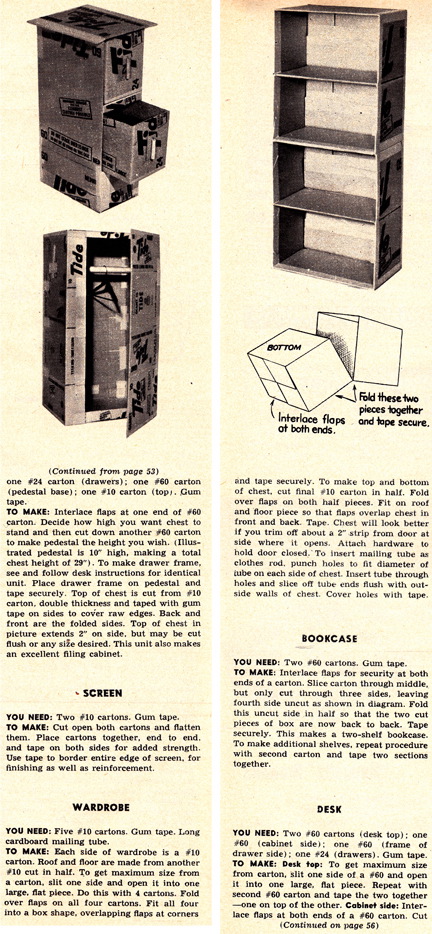 Who doesn't want a wing-back chair made of cardboard? I wonder how long one of these would actually last in a household with children. Probably not as long as it takes you to make it!
---
The 191st Soundtrack of the Week is the music from John Cassavetes's Faces.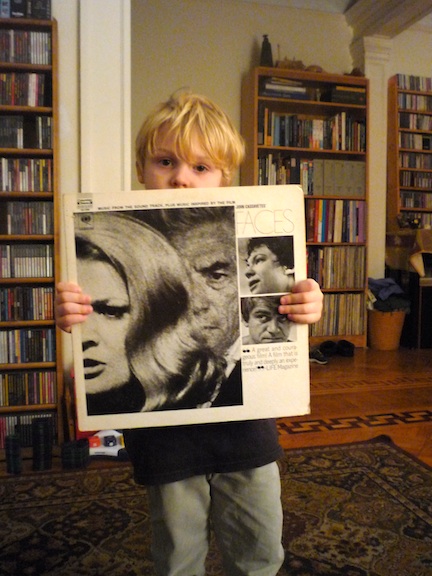 The record contains "Music from the sound track, plus music inspired by the film". Albums with music "inspired by" have been common for a while, but how common were they in 1968?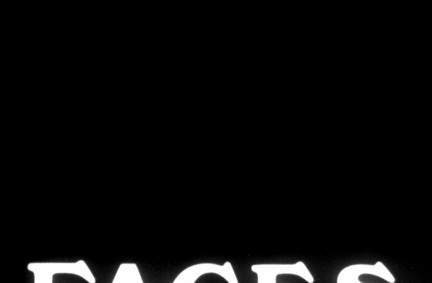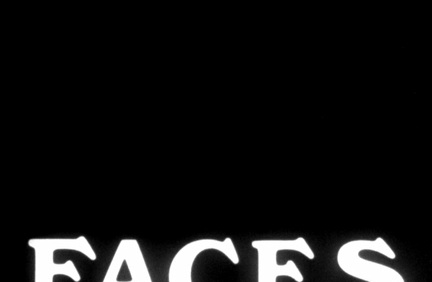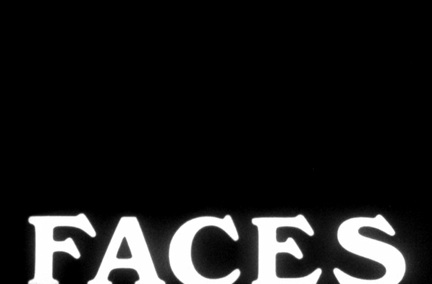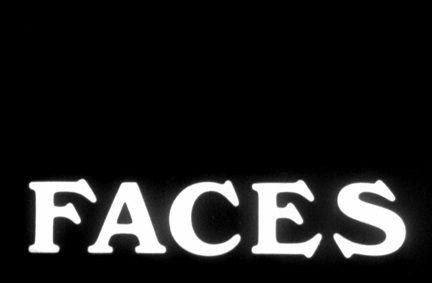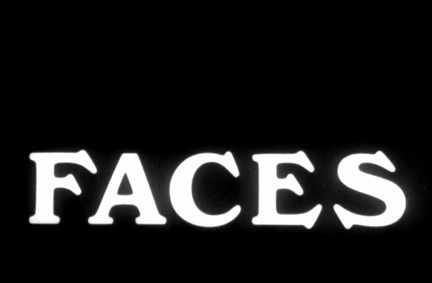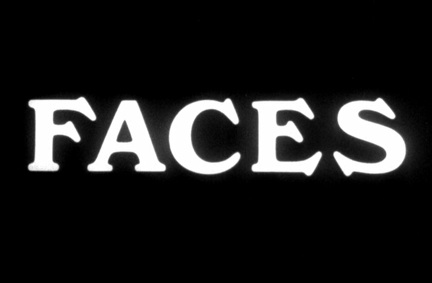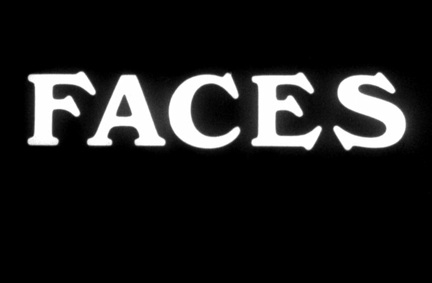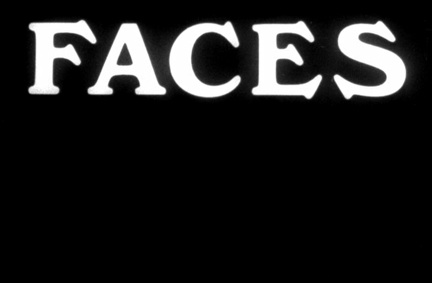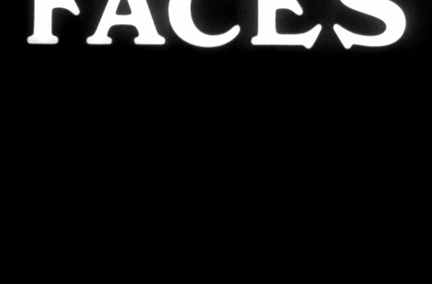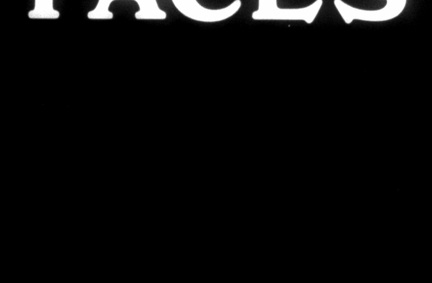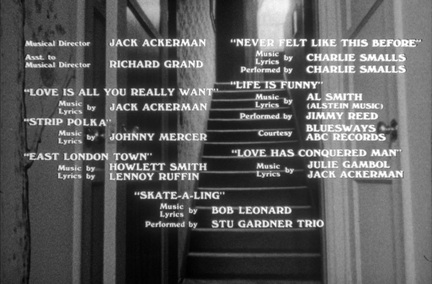 The first track, "Love Is All You Really Want", has a definite In a Silent Way quality, with swirling electric piano and dreamy trumpet and electric guitar.
After this comes "I Dream of Jeannie", which begins with a Peter Thomas-like blast of reverby horns playing a slightly stiff line. Then it goes into the tune, with guitar handling the melody, then the horns return again for their somewhat bombastic figure. After that there's a piano solo, then the horns conclude the piece.
"Love Is All You Really Want (interlude)" begins as a reprise of the first piece but has stretches of quiet, melancholy atmosphere for piano and cello. Unexpectedly the band starts grooving like crazy about halfway through it, changing on a dime, as they say.
After that is "Love Has Conquered Man", a piece foreshadowed by the groove at the end of the last cut. This one also begins with Peter Thomas-like statements from the brass, and that kind of German sci-fi TV show music feeling is sustained throughout.
Then there's a song, "Never Felt Like This Before", composed and performed by Charlie Smalls. It's laid back, soulful and bluesy.
That does it for Side 1. Side 2 begins with an upbeat jazz combo interpretation of "Never Felt Like This Before", the same electric Miles Davis-like group heard on the first track of Side 1.
A reprise of "Love Is All You Really Want" begins with solo piano, then has a bass solo, and then strings and reeds come in.
After that is a swinging jazz version of "Deck the Halls".
This is followed by a vocal version of "Love Has Conquered Man". Judging by the quality of the recording and the presence of an audible audience (applause, etc.) this is probably from the actual film. It's a duet for male and female vocalist and features the bongos.
The last piece is "Faces", similar in mood and instrumentation to "Love Is All You Really Want" song. But who wrote it? Jack Ackerman is given composer credit for "Love Is All You Really Want". Jack Ackerman and Julie Gamble share the credit for "Love Has Conquered Man" and Charlie Smalls gets credit for "Never Felt Like This Before".
"I Dream of Jeannie" and "Deck the Halls" are obviously not original songs but it's strange that Jeannie's authors aren't mentioned here and that "Deck the Halls" isn't tagged "traditional".
The only other credits are "Album Produced, Conducted and Arranged by Teo Macero" except for "I Dream of Jeannie" and "Deck the Halls", which are "Arranged by Jay Cee; Conducted by Teo Macero".
I'm guessing that Jay Cee is John Cassavetes (JC). I wonder who the musicians are on this record.
---
The music on Bear Family's Charlie Rich box set, Lonely Weekends: The Sun Years 1958–62, is wonderful. Certainly Charlie Rich and Roy Orbison were, in my opinion, the greatest artists who came out of Sun Studios. Sorry, Elvis fans.
Ace recently released Charlie's complete recordings for the Smash label. There isn't that much of it; it fits on one CD. But this is one great CD!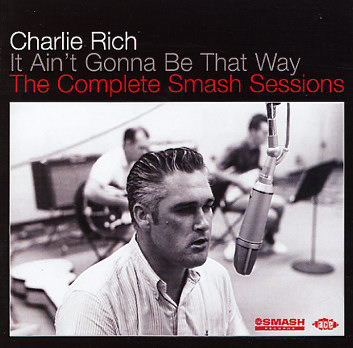 The material, the arrangements and Rich's piano-playing and voice are all in fine form. You can sense the pop and rock world outside the studio from the way the songs are arranged. Here's a bit of Motown, there's some Rolling Stones, some Beach Boys, a bit of country, a bit of rockabilly, some R&B, some jazz, the hullygully, an echo of "Pretty Woman" and so on.
As usual, Charlie is at his best singing from the point of view of the wronged or sorrowful lover. In "Party Girl" he's bitter that he fell in love with somebody who just wanted a good time. "I should have taken your sugar with a grain of salt," goes one memorable line.
"It Ain't Gonna Be the Way" has him declaring that he won't make the same mistake.
"Something Just Came Over Me" has the greatest vocal I've ever heard Charlie Rich do, ranging from intimate to operatic in a couple of lines. The chord changes and melody are interesting and unusual. This is one of several songs here written by Margaret Rich, Charlie's wife, herself obviously very talented also.
"No Home" begins with an ear-catching string quartet intro, possibly inspired by The Beatles' "Eleanor Rigby" since the first bar of the melody is very similar to "And I Love Her". It's soaked in despair, though, which always seems to bring out the best in Charlie.
Almost every song has me wondering if Rich's voice and piano playing were ever better. It's that good. The sophisticated arrangements make you want to listen to it over and over again.
"I Can't Go On" has this alluring piano figure that gives the beginning of the song a swirling sort of feel before going into a pounding beat for the big pop chorus. "Dance of Love" combines a "Pretty Woman" sound with a "Twist and Shout" sound. "Man About Town" mixes an "I Ain't Got You" feel with a "Leroy Brown" sort of thing.
Some of the old Sun hits show up here as well, like "Everything I Do Is Wrong" and the classic "Lonely Weekends". Rich's drawn-out "Hey" at the beginning of "Have I Stayed Away Too Long" is pretty much the same as the "Well" that introduces his Sun recording of "Goodbye Mary Ann".
Every song has something interesting about and they're almost all pure gold. Almost. Charlie Rich's dignity doesn't quite survive "She's a Yum Yum". "Double Dog Dare Me" is also silly and too damn young for him. He wasn't that old when he recorded it but his voice is too mature to be singing about carrying someone's books home from school.
"Moonshine Minnie" and "Hawg Jaw" aren't the kinds of songs that I think Rich does best. Stick to the angry and despondent lovers, I say. But they have a lot of energy—"Hawg Jaw" owes a bit to Bo Diddley—and I can understand why they have their fans.
The last song, "Santa Claus's Daughter", also wasn't a big hit with me but just about anything Rich recorded is worth hearing.
---
Yesterday was an Election Day, so let's look at this Everybody's Magazine cover from 1915.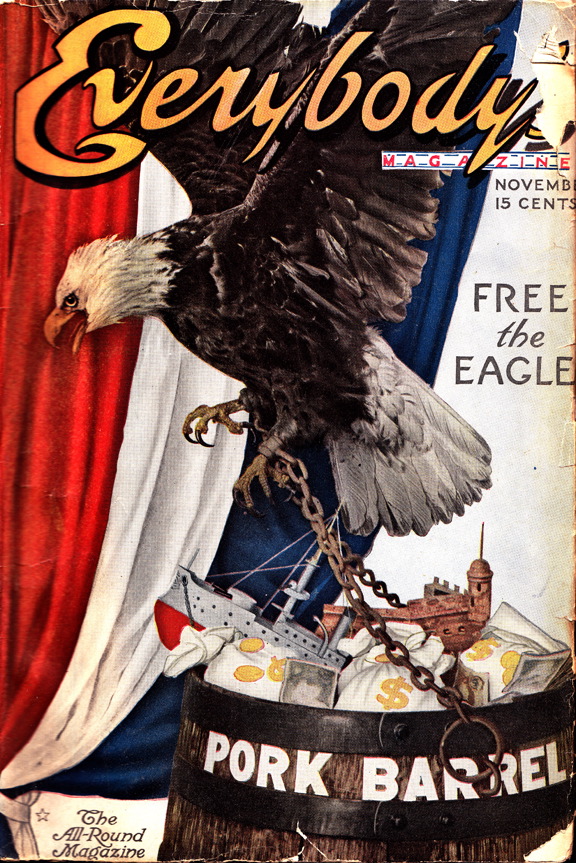 I was suprised to find that the article inside was critical of the defense budget.

---
The 190th Soundtrack of the Week is Kunio Miyauchi's music for the Japanese TV series Ultra Q.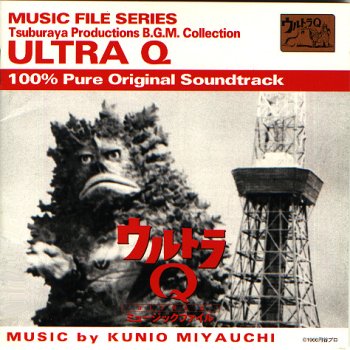 Ultra Q was a great monster show from the 1960s. Every episode would be about a team of scientists dealing with a giant monster that had suddenly appeared. Of course you can see some of it on YouTube.
The music is one of the best things about it. Electric guitar with lots of reverb, spooky percussion, something that sounds like a musical saw, all come together in exciting ways.
The theme music has the guitar starting out with a quasi-surf groove while overblown flute and other weird noises float out of the speakers. Then it goes into a sort of big band swing/exotica section before returning to the opening part.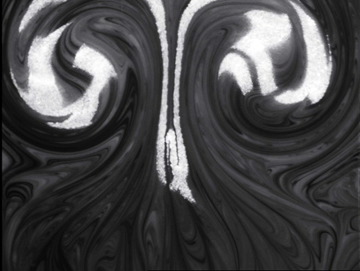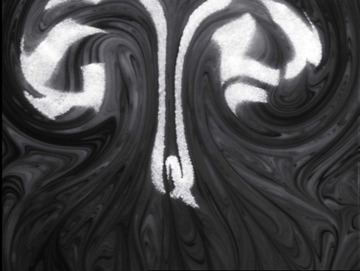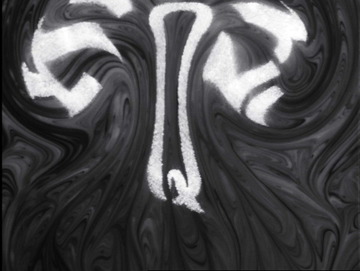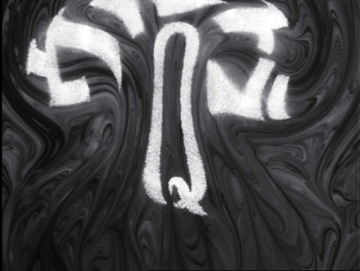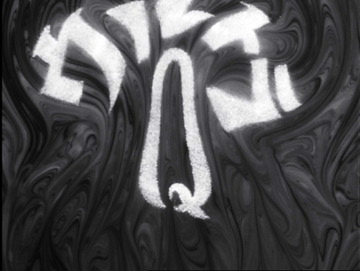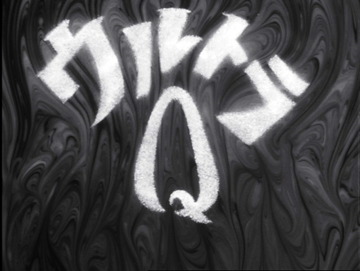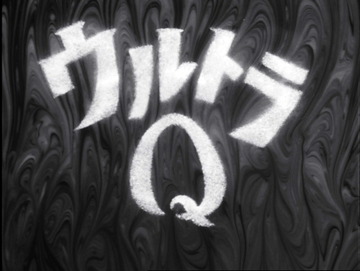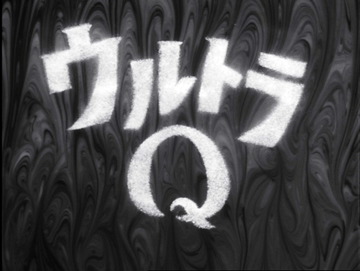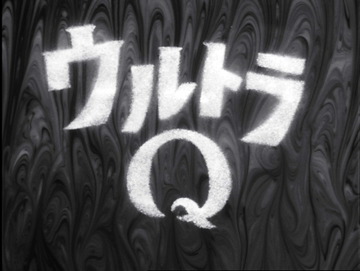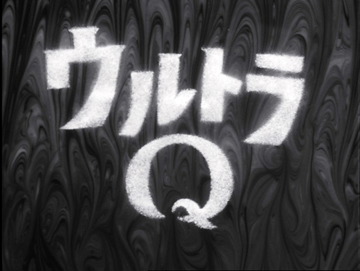 Jazz moods dominate the 91 tracks presented here, though there are many other musical ideas. There are some marches.
Some of it would fit in with American TV action jazz of the time. Some of it would be at home in a horror movie or a newsreel or educational film. A lot of it is just weird!
The show was popular enough to have a single.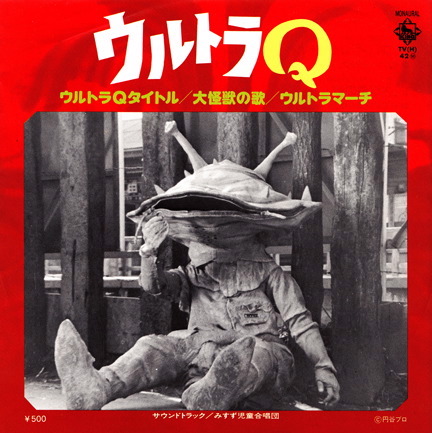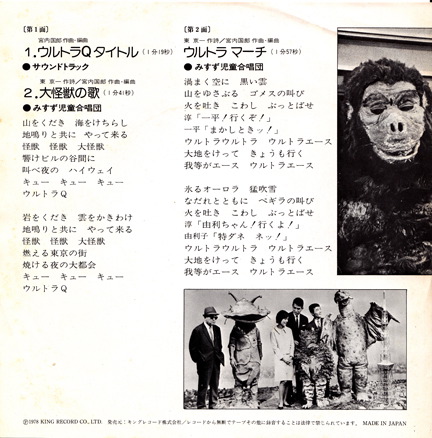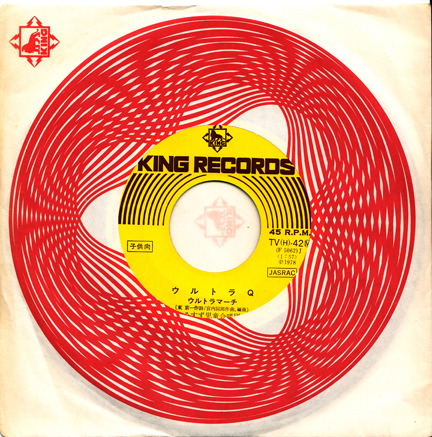 It has the Ultra Q main title music, plus "Giant Monster Song" and "Ultra March".
---
Kim Jung Mi impressed me not only with her support of Shin Joon Hyung during hard times but also with her great singing voice, so I picked up this CD of hers.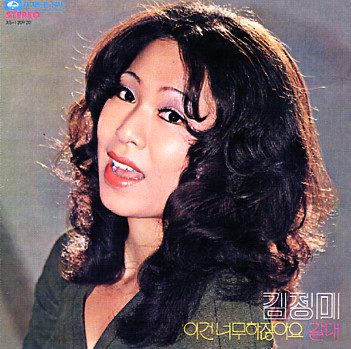 I listened to it on the train down to Harrisburg last month.
The song names are all in Korean so I don't know what they are. I'm pretty sure Shin Joon Hyung plays guitar throughout. There's plenty of lead guitar stuff that sounds like him.
The music in general is kind of heavy psychedelic rock, usually small ensemble of electric guitars, electric bass guitar and drums. Sometimes you'll hear organ or other keyboards, sometimes flute.
Some of the songs have a Zappa feel to them A few nearer the end have more complicated orchestrations and are closer to pop than to rock.
Kim Jung Mi's voice soars over it all or, when appropriate, barrels right through it. She can be airy, bluesy, tough, ethereal and delicate, depending on the music.
---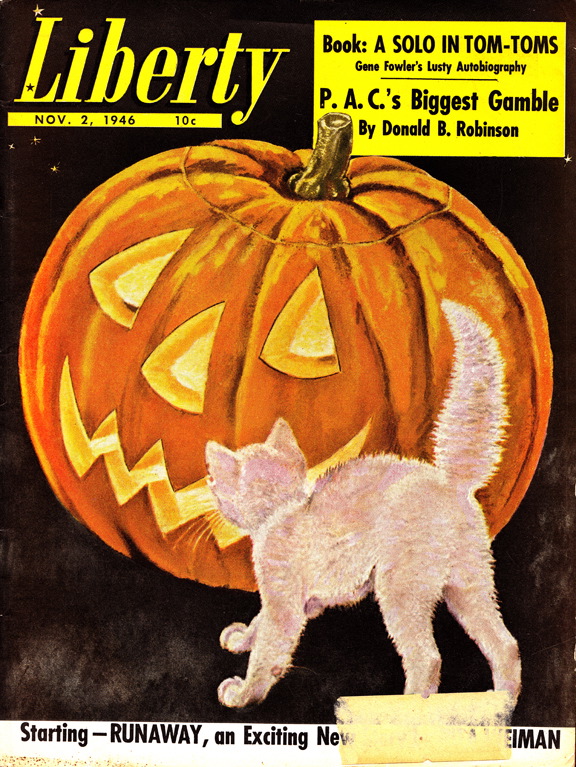 ---