2011 November 21 • Monday
The 192nd Soundtrack of the Week is Bernard Purdie's music for Lialeh.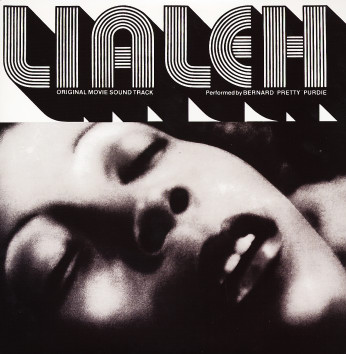 Lialeh was marketed as "The First Black XXX Film Ever Made!".
The soundtrack starts with the title song, which has a laidback groove somewhere in between Curtis Mayfield and Barry White. "She's warm to your touch / Affectionate to your desires / Loves when there's lovin' to be done / So beware, beware of Lialeh / Sweet, sweet, sexy Lialeh." Purdie handles vocal and drumming duties. In fact, the movie opens with him performing this song. You can see it here but, as they say, it's NSFW.
Then there's "Touch Me Again", which has a harder, more driving edge and some anthemic qualities. This time there's a female singer, perhaps Lialeh herself. The lyrics are, um, suggestive.
After this comes "Conscious", a relaxed instrumental featuring, as all of the cuts here do, the organ. The next cue is basically the same song with vocals and saxophone. It's called "Easy".
"All Pink on the Inside" is next, a song somewhat similar to The Beatles' "Get Back", though with a funkier feel, as you'd expect.
"Pass Me Not" starts out with gospel-tinged piano backed by droning organ. The rest of the band, with New Orleans-sounding brass section, comes in and keeps the feeling spiritual and ceremonial.
The last track, "Hap'nin'", starts out with some irresistible Purdie drumming. Hap'nin' it is and it seems ripe for sampling. Great bass playing on this as well.
---