2011 November 18 • Friday
The other cover story, "Cereal Recipes", in the February 1954 issue of Everywoman's magazine is interesting and even a bit bizarre. I thought it was going to be about making your own cereal but it's about making things with cereal.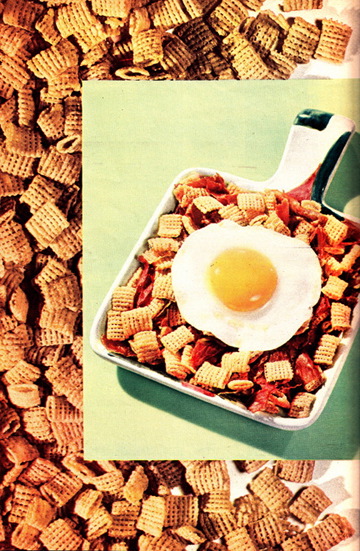 That one is Breakfast Delight, which combines butter or margarine, dried beef, shredded rice cereal and an egg.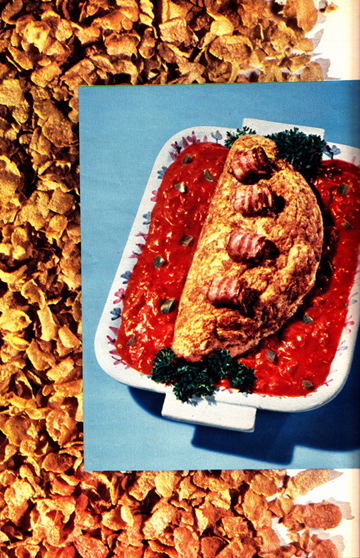 That's a Corn Flakes Omelet.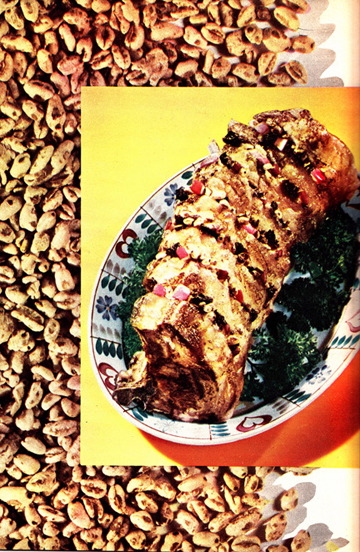 This is roast pork stuffed with puffed wheat cereal, dried prunes, apple and egg. I really wonder what that would taste like.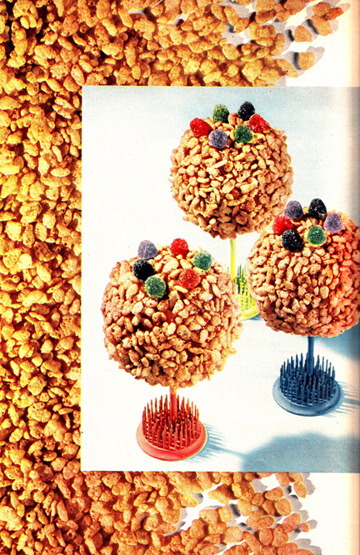 Crispy Caramel Apples with rice cereal.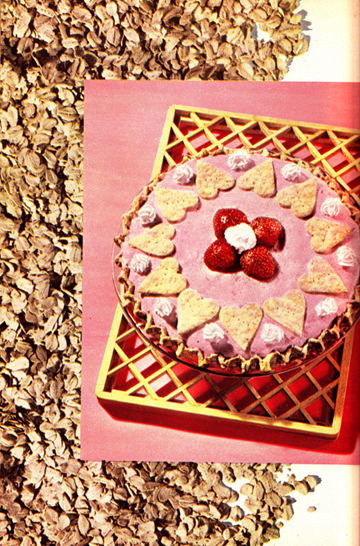 Strawberry Chiffon Pie with an oatmeal pastry crust, "a perfect dessert for a Valentine bridge luncheon".
---