Rob Price
Gutbrain Records
rob + gutbrain.com = email
---
Leap Year again! To mark the occasion, here are two more cat stamps my friend Joe sent to me.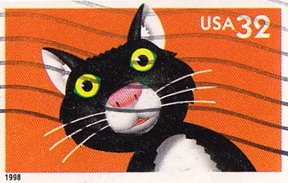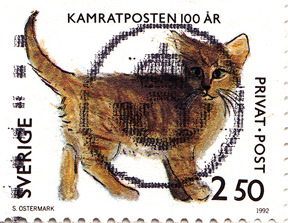 ---
Who won an Academy Award last night? Who cares? Percy Faith's score for The Oscar is the 206th Soundtrack of the Week.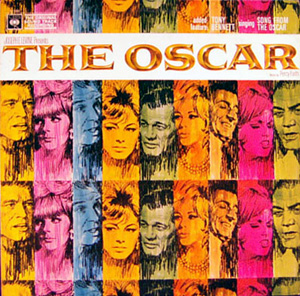 The main title starts out sounding like appropriate theme music for the Academy Awards ceremony. About halfway through, it shifts gears into a slow, lounging shuffle with a Mancini-esque line played on strings. Then it reprises the "show biz" opening.
"Laura's Dance" is a breezy piece of easy listening with some dashes of Latin exotica.
Then comes "Kay and Frankie Dance (Song from 'The Oscar')", a slower, more late-night dance cue. Again the strings sound like Mancini. Maybe Faith and Mancini used the same musicians and the same re