Rob Price
Gutbrain Records
rob + gutbrain.com = email
---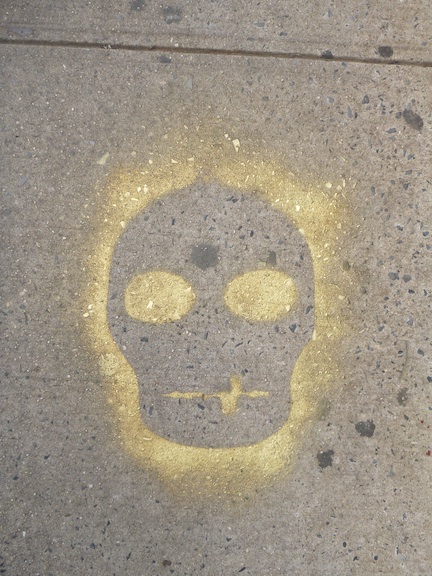 ---
Stelvio Cipriani's L'assassino… e' al telefono is the 241st Soundtrack of the Week.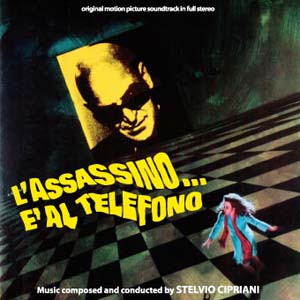 An Italian slasher movie starring Telly Savalas? Of course I want to see it!
The score by Stelvio Cipriani is moody and melancholy and often quite beautiful. There is a tremendously strong fuzz guitar sound at times. (Exactly how do the guitarists on these Italian soundtracks from this period get that sound?)
Most of the cues are variations on "Tema di Anna", which was released as a single at the time. It's a bit similar to songs like John Williams's theme from The Long Goodbye or Quincy Jones's "Who Needs Forever?" from The Deadly Affair.
(The B-side of the single was the placid "Ricordi di nel Bosco".)
Filling the spaces between versions of the theme are some very effective suspense atmospheres, with impresive use of electric bass guitar, flute and percussion (not to mention that fuzz guitar).
---
The world of the Romans is structured from the top down by sympathies and antipathies. At the highest level, the universe itself is structured by harmonically interactive powers, as manifested, for example, in the tides' dependence on the moon. These powers underlie all celestial phenomena, and should help make unsurprising to us the Romans' doggedly enduring faith in the predictive power of astrology. (If you still find it implausibly naive, try substituting "our" for "the Romans'", and "economics" for "astrology".
—David Sedley, The Times Literary Supplement, October 12 2012
---
A birthday party brought us to Jackson Heights last weekend and anytime you go to that part of the city, a meal must be had. We decided to try Phayul, a Tibetan restaurant we'd heard about.
It was awesome.
We started with beef soup dumplings which were good but not really exciting. After that came Shogo Khatsa, described on the menu simply as fried spicy potato.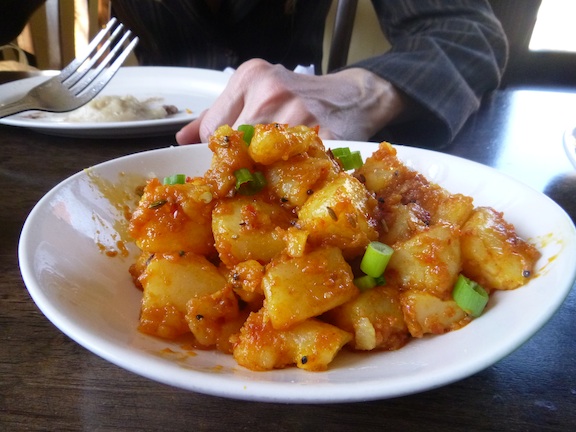 It was every bit as good as it looked.
Then came Laphing, a dish of mung-bean-jelly noodles, which was delicious. The inclusion of Sichuan pepper has the usual, pleasing mouth-numbing effect and was in perfect harmony with the other flavors and textures of the dish.
Chinese cooking has found its way into Tibetan kitchens, apparently, so I tried double-cooked pork, one of my favorite dishes. This seemed redundant at first but the absence of Sichuan pepper made it into something of a refresher for the palate.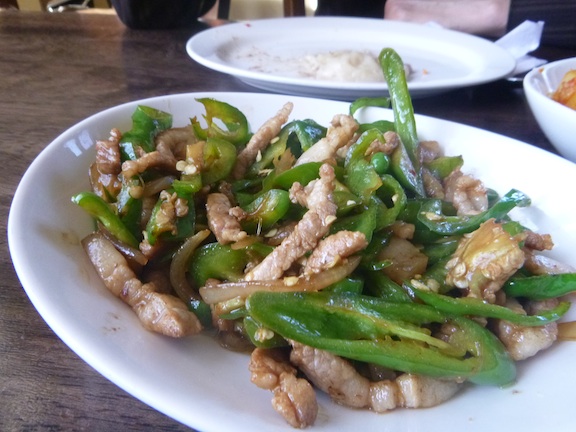 But the best dish, hands down, was Tsak sha la kor, a mind-blowing soup with beef, daikon and a lot of Sichuan pepper.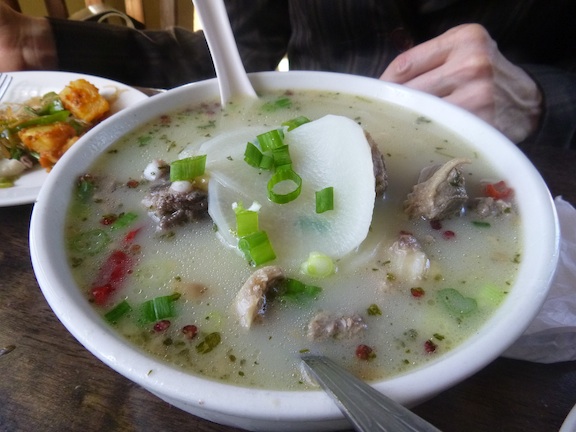 Alice and I agreed that if we ever felt like we were coming down with colds, we'd make haste to Phayul and eat this. The sensation of eating it was nothing short of electrifying and yet, again, completely harmonious.
There's a lot of stuff on Phayul's menu I want to try but it will be hard to go back and not order these same dishes again!
---
The 240th Soundtrack of the Week is It's Alive, a late work from the master, Bernard Herrmann.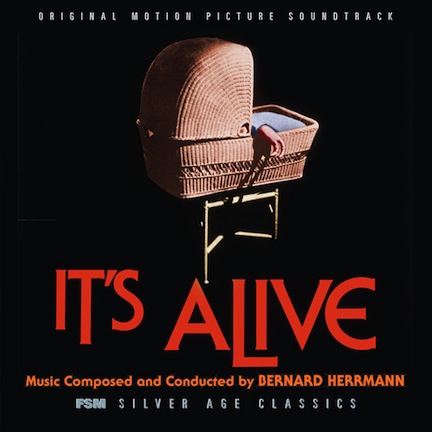 The "Main Title" is an eerie, unsettling piece that combines tense horn playing with haunting strings and ominous electronic instruments such as electric bass guitar and Moog synthesizer. One particular section, which features the bass guitar, is reminiscent of Herrmann's Taxi Driver score.
After that comes "Delivery/Something Small", music to accompany the birth of the monster baby and the resulting carnage. The last time I watched It's Alive I was impressed by Herrmann's decision not to add to music to anything between the opening credits and this scene. It's at this moment that everything changes and the horror begins and the entrance of the music echoes the entrance of the It of the title. The music is classic Herrmann tension and features a three-note motif that's familiar from other Herrmann scores. At the end there's an otherworldly call-and-response between the Moog and the strings. (Interestingly, the electric bass guitar sound is very similar to the sound of the same instrument as played in the score for Godzilla vs the Smog Monster.)
"I'll See You in the Morning/The Father Returns Home/Cry Baby" has an affectingly plaintive line for solo violin played over a childlike ostinato figure. Snarling horns and rattlesnake-like percussion close the cue, only to be heard again in the beginning of "Murdered Boy/Getting Ready for Fishing Trip/The Milkman Goeth", which also feature the same sing-songy line that underscored the solo violin passage in the previous cue.
Most of the other cues develop along these lines, with low rumblings, dissonant horn explosions, sparse and suspenseful atmospheres for only a few instruments, brilliantly understated writing for harp and cello and, of course, the electric bass guitar, Moog and percussion which are the instruments that represent the monster.
"Restless Night/Where's Lenore?/Someone's Thirsty" contains echoes of Herrmann's Twilight Zone music as well as, with its use of bells, his theme music for the radio show Suspense.
"Father Runs With Child/Father Keeps Running With Child" is the cue that makes the most use of the potential of the Moog. It's the most important scene in the movie, similar to but more affecting than an analogous scene in Rosemary's Baby.
Bernard Herrmann could work miracles with an ensemble of any size, and It's Alive is a model of how much he could accomplish with a small group.
---
ln This Man and Music (1982), [Anthony] Burgess said that "phrases and sentences should be framed in terms of a satisfyingly new, even strange or eccentric, sonic impact", and that if he were to be remembered for one thing only, it should be this sentence from Enderby Outside: "he had breathed on Hogg-Enderby, bafflingly (for no banquet would serve, because of the known redolence of onions, onions) onions".


—Ben Masters, The Times Literary Supplement, September 28 2012
---
That's right, it's another addition to our NEW TAX BILL MAY BE NEEDED collection. Also included are the classics BALLOT AWAITED TODAY AFTER AMENDMENTS, STATE BUREAUS MUST PAY RENT IN NEW OFFICES and BILL AIDS OWNER ON FORECLOSURE.
This is a special one, as I didn't find it myself. I received an email from somebody in Italy (I think) who admires the Gutbrain NEW TAX BILL MAY BE NEEDED gallery. Thank you, anonymous friend! This is what the internet is all about!
---
James Horner scored Wolfen, but not before Craig Safan did. His rejected score is the 239th Soundtrack of the Week.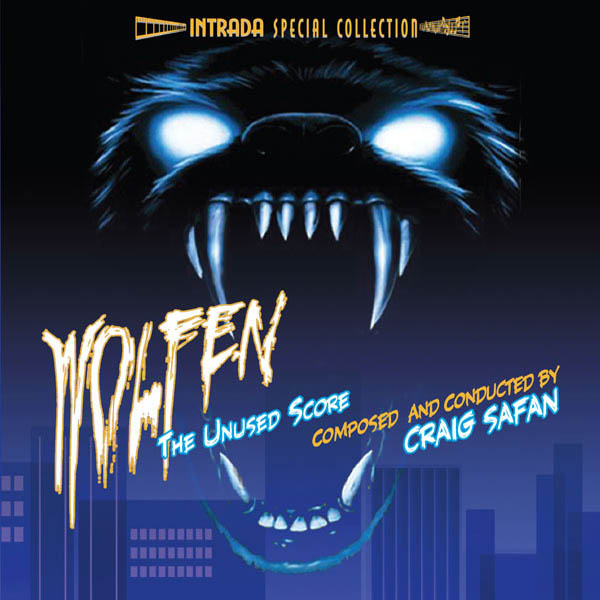 According to Gergely Hubai's Torn Music: Rejected Film Scores, a Selected History, Safan's score was appreciated by everybody but got cut when the movie was taken away from the original director, "well behind schedule and working with an overly long director's cut", and given to at least two other people to direct.
"Main Title and First Killings" is over nine minutes and almost consistently unsettling and menacing. Eerily bent notes for flutes or something similar usher in "The Body". The same instruments and ideas are also found in "The Morgue". Both cues contain some explosive and lush moments as well.
Dense, keening horns, bursts of percussion, panicky strings, swirling unknown instruments and pounding pursuit music provide the mood for "Run to Church" while "Run from Church" begins calmly, with relatively peaceful wooden flute playing. After a burst of aggression from the orchestra, more textured passages are the norm, alternating between sweeping and haunting, with regular interruptions to suggest dread and danger.
The use of chimes distinguishes "Wilson and Pearl", which also has interesting, unusual writing for horns. "Thinking of the Kill" has a startling moment when the clarinet swoops from one note to another, using a Dixieland sound where you would never expect one.
"Shape Shifting"seems to suggest its own title as instruments blend with and overlap other instruments and the music, using what sounds like the whole orchestra, changes shape completely a few times.
More nervous and ominous music is heard "At the Zoo", at least in the beginning and ending. In the middle is an almost gentle section.
"The Dream and Love Scene" is mostly tense music similar to what's gone before. At the very end is a little bit that sounds like it might be for a love scene.
Weird sounds abound in " Whittington Gets Snuffed". Especially effective are the plucked strings, perhaps zithers, that sound as though they've been muted with paper.
"Indian Bar" begins with an assaultive blast from the orchestra before continuing to the more familiar, textural territory of the score. The last two tracks, "Discovery and Penthouse" and "Wall Street and Wolfen Finale", mostly wind things down before building to a big finish.
Safan manages the neat trick, over and over, of getting an orchestra to produce a wide range of sounds in the same way that sound spills out of wind chimes. His score for Wolfen is propelled by air, more stormy than breezy.
---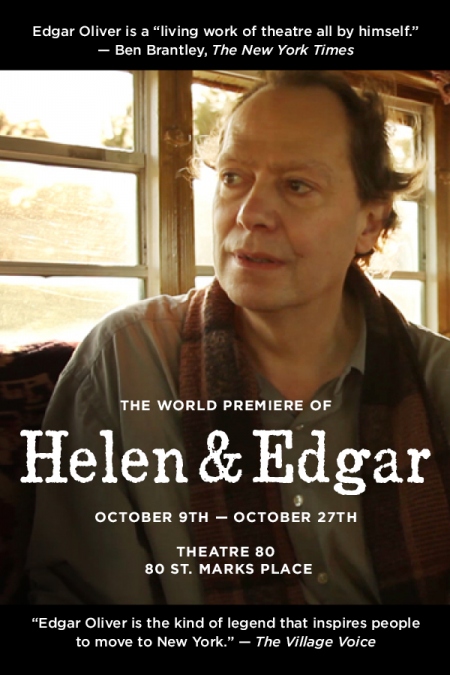 Have you heard of Edgar Oliver? I hadn't until my friend James told me about him a few weeks ago and suggested we see his new show. We went on opening night and I loved Edgar immediately, from the very first moment he took the stage.
He stands in front of a microphone and tells stories of his extremely unusual childhood in Savannah, Georgia. There's a bit of Tennessee Williams in there, maybe a touch of Flannery O'Connor and Shirley Jackson, but Edgar Oliver is unique, a performer who is not only breathtaking and brilliant but also kind, delicate and funny.
While his stories are written so well that they would be a delight to read, there can be no question that his presentation of them—his voice, phrasing, delivery and demeanor—take them to a higher level
You can get an idea of what he does from this YouTube video. The first few minutes of it are mostly the same as the first few minutes of Helen & Edgar.
---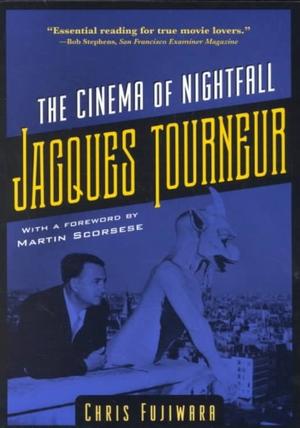 Jacques Tourneur is one of my favorite directors and there's a great deal of interesting information about him in this book. It sometimes reads like a cinema studies thesis, though, and often makes unsupportable leaps of faith to justify making Tourneur's body of work more cohesive than it is.
For example, Fujiwara asserts that when Gregory Peck's character in Tourneur's Days of Glory says that he has found "happiness in destruction", this is "a distorted echo of Oliver's remark [in Cat People] that he has 'never been unhappy'". I don't see any significant connection between these two lines.
In the next chapter, Fujiwara states that Tourneur's Experiment Perilous "revises the triangle of Cat People: a fascinating woman; a European man who tries to represent her as neurotic; and a plain uncomplicated American". Countless other movies have this triangle or a similar one.
Even if these and the other supposed connections in Fujiwara's book were not insubstantial or coincidental, they come from screenplays, which Tourneur never wrote. Fujiwara himself acknowledges this in the chapter on Berlin Express, when he notes the "The Lady Vanishes … was a recurrent source of inspiration for Tourneur or, at any rate, for the screenwriters of his films". A book like this should make clear the significant differences between the inspiration of the screenwriter and the inspiration of the director.
Tourneur's art was cinema, not writing. It seems that he only ever turned down a script twice, once with Devil's Doorway and another time with A Woman's Secret. (Instead of A Woman's Secreet Tourneur made Easy Living and Fujiwara is reasonable enough to grant that "The history of American film would not have been much different if Nicholas Ray had directed Easy Living and Tourneur A Woman's Secret.)
Tourneur responded more energetically to certain kinds of material, wanting so badly to make Stars in My Crown, for instance, that he offered to do it for free. Fujiwara is very good on Tourneur's actual art, the visual compositions and rhythms created by cutting from one shot to another. If his enthusiasm runs away with itself at times, at least it suggests the possibilities available to a director like Tourneur, even if they seem highly improbably at times.
While a bit academic for my taste, this book is well worth reading for anybody who loves Tourneur's work.
---
James Horner's score for Wolfen is the 238th Soundtrack of the Week.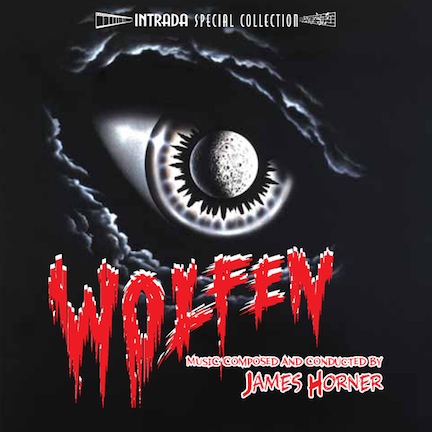 I've seen this movie at least twice and I like it. I flipped through the book one time at the now closed Skyline Books and got the impressiong that the movie might actually be better than the novel. (That doesn't happen often.)
The "Main Title" has moments that recall Horner's brilliant Star Trek film scores as well as pockets of tense, aggravated music and even a brief, lushly orchestrated atmosphere
Almost serene repeating figures start out "Van Der Veer's Demise" but give away to aggravated, confrontational music punctuated by sounds of suspense or pursuit.
"In the Church" begins in much the same way as "Van Der Veer's Demise", but with the strings establishing a foundation of unease. This mood continues and becomes more spacious, using an echo device in a way that recalls the music for the Friday the 13th movies.
A menacing, low pulse suggests "Wolfen Run to Church", which is followed by the violent "Whittington's Death". The latter contains a hunting-call horn flourish that reminded me immediately of a certain Khan.
"Shape Shifting" seems to be modeled on traditional Native American music for it's first part, then returns to the ideas and moods already established by Horner.
Tender solo piano introduces us to"Jessica's Apartment". Strings and flute come in for a brief romantic interlude before the return of a more violent musical atmosphere.
Droning strings and lyrical flutes set the mood for the beginning of "Indian Bar", which remains relatively restrained and richly textured throughout its seven-minutes.
"Wall Street and the Wolves" opens with synthesizer or some other electronic instrument before returning to the hunting theme heard a few times previously.
"The Final Confrontation" uses many "clustering out" strings, my current most-hard soundtrack cliche. I don't think it was so overused around the time of Wolfen, though.
A valedictory tone is taken for "Epilogue and End Credits", a long cue that includes several grand, sweeping orchestral passages.
Intrada's CD includes a couple of bonus tracks, the first being the original version of "Rebecca's Apartment", which included a trumpet part. The original version of "Epilogue and End Credits" concludes the program.
---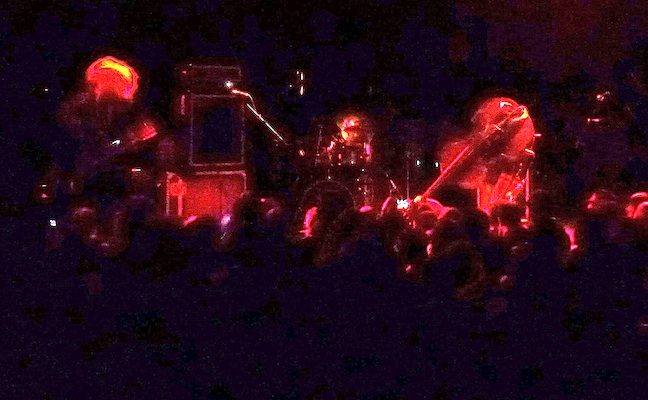 The Melvins Lite
2012 October 04
Music Hall of Williamsburg
Sorry, not a good photo. The blob on the left is Buzz's hair. You can kind of see the blob that is Dale's Head in the center behind the drums. On the right, of course, is Trevor Dunn, who's playing his upright bass while lying on his back. He's also dressed like Angus Young but that definitely doesn't come across in this photo.
---
My friend Joe gave me another batch of great stamps, not just cats this time.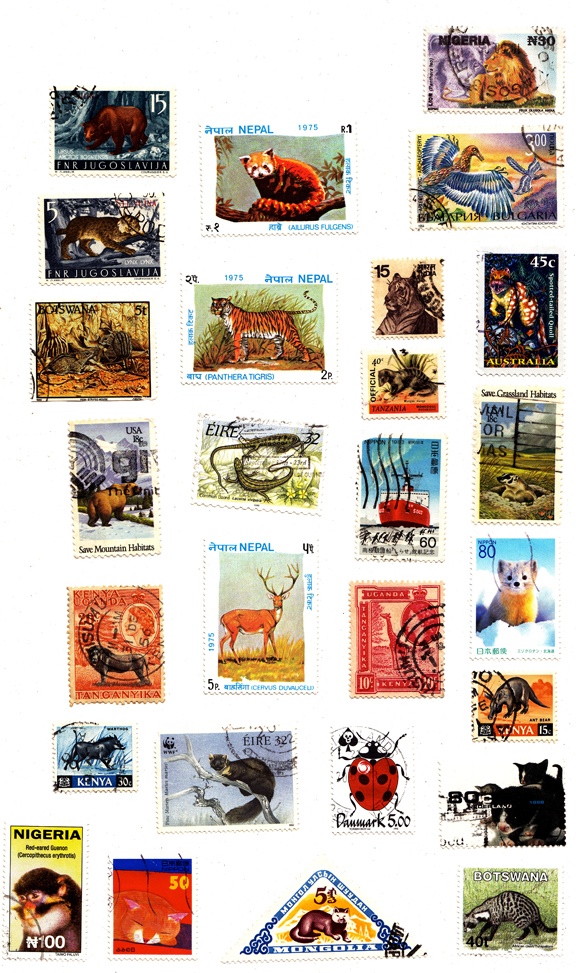 ---
The 237th Soundtrack of the Week is Kunio Miyauchi's score for The Human Vapor.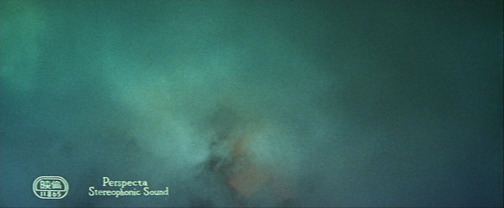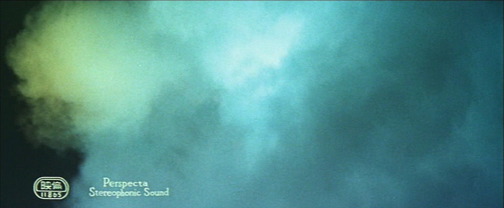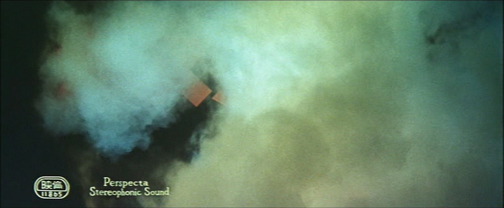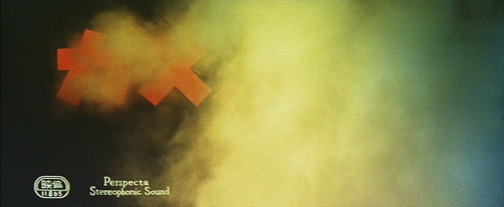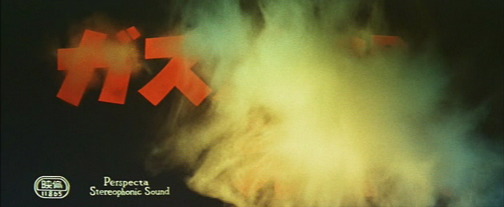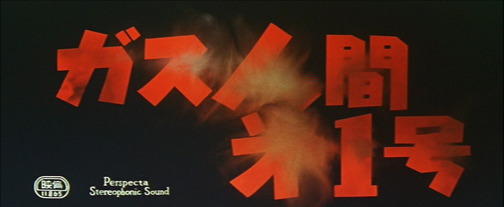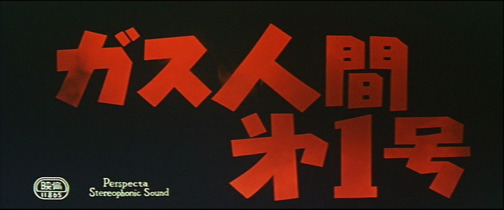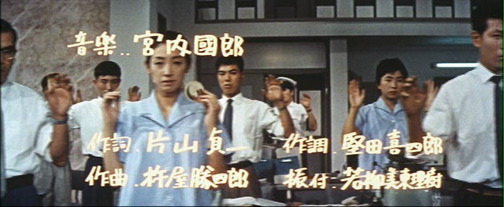 Like the last two Soundtracks of the Week, this is part of the recent three-CD, three-score release in the Toho sci-fi complete soundtrack series.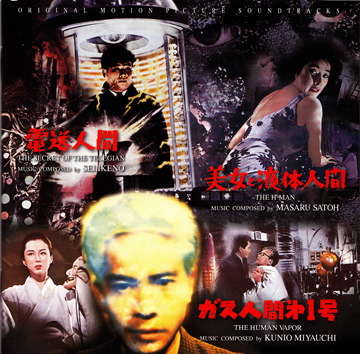 Like the other releases in the series, this one comes with a card.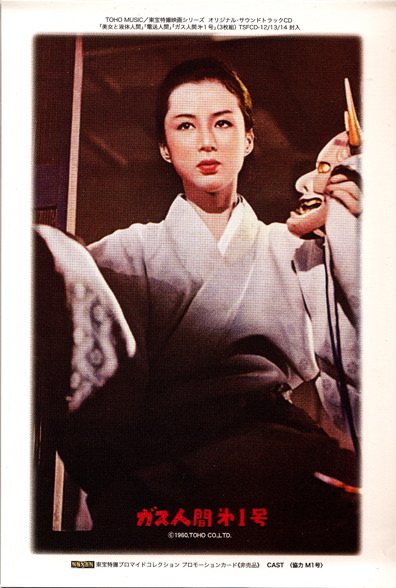 The ominous main title track is mostly strings, horns and percussion but makes brilliant use of the organ in the very beginning. The second track develops the mood of the first.
The fourth and ninth tracks are sultry, jazz-influenced Afro Cuban pieces, no doubt for nightclub scenes, more like a big band with strings than like an orchestra.
There are numerous short tracks that provide quick hits of suspense and tension.
The music in the ninth track uses strings in a way that seems directly inspired by Bernard Herrmann's famous all-strings score for Psycho.
Track 15 is reminiscent of the main title track but with much more organ.
Tracks 16, 21 and 26 are pensive, with what sounds like an accordion's lower register taking the lead. These are also somewhat Herrmannesque.
Short pieces of romantic music make up tracks 19, 27 and 30.
As usual there appear to be alternate takes and unused cues. There are also several tracks of Japanese classical music, featuring shamisen, flute, percussion and vocals. Track 44 in particular is really uptempo and rocking with great shamisen playing. The 45th and last track is a great solo shamisen piece.
---