2012 October 01 • Monday
The 237th Soundtrack of the Week is Kunio Miyauchi's score for The Human Vapor.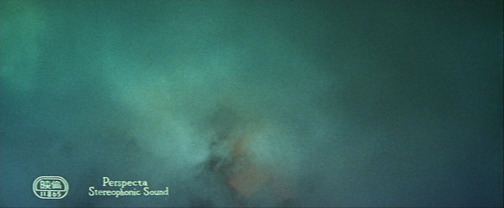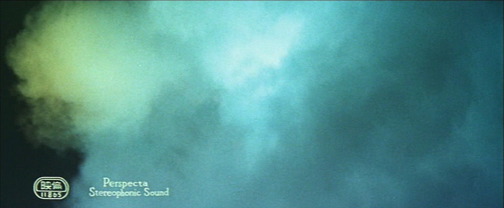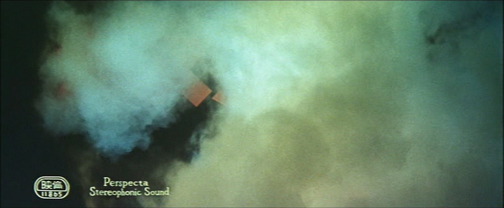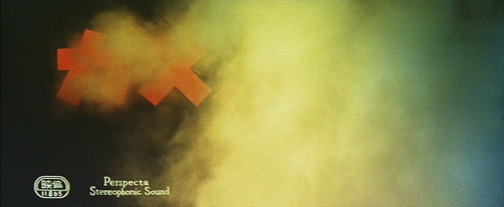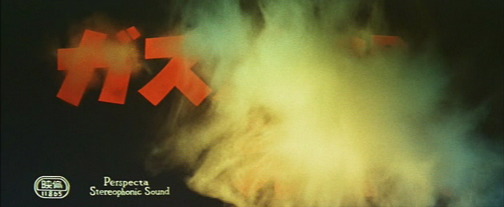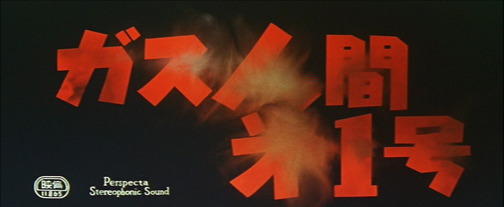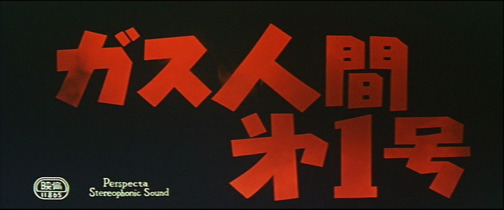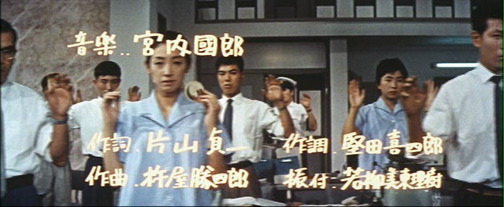 Like the last two Soundtracks of the Week, this is part of the recent three-CD, three-score release in the Toho sci-fi complete soundtrack series.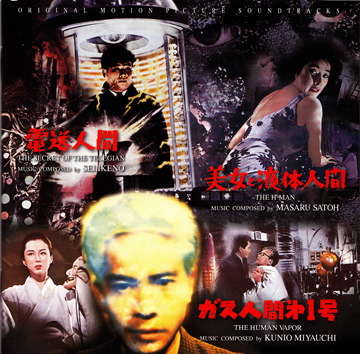 Like the other releases in the series, this one comes with a card.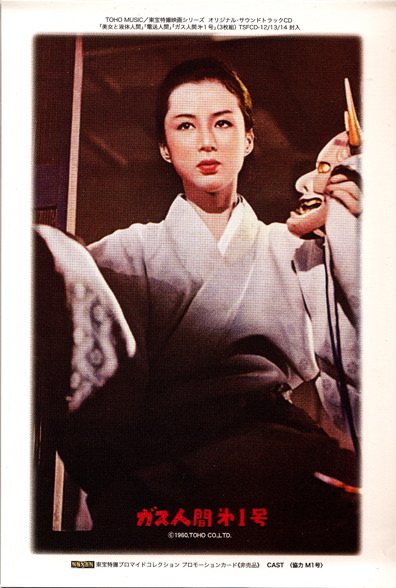 The ominous main title track is mostly strings, horns and percussion but makes brilliant use of the organ in the very beginning. The second track develops the mood of the first.
The fourth and ninth tracks are sultry, jazz-influenced Afro Cuban pieces, no doubt for nightclub scenes, more like a big band with strings than like an orchestra.
There are numerous short tracks that provide quick hits of suspense and tension.
The music in the ninth track uses strings in a way that seems directly inspired by Bernard Herrmann's famous all-strings score for Psycho.
Track 15 is reminiscent of the main title track but with much more organ.
Tracks 16, 21 and 26 are pensive, with what sounds like an accordion's lower register taking the lead. These are also somewhat Herrmannesque.
Short pieces of romantic music make up tracks 19, 27 and 30.
As usual there appear to be alternate takes and unused cues. There are also several tracks of Japanese classical music, featuring shamisen, flute, percussion and vocals. Track 44 in particular is really uptempo and rocking with great shamisen playing. The 45th and last track is a great solo shamisen piece.
---