Rob Price
Gutbrain Records
rob + gutbrain.com = email
---
Happy New Year!
Usually the Soundtrack of the Week is something that's actually been released as an album of some sort that you can listen to. For #250, however, no such document exists, and if it did it would probably only be about six minutes long. But we're picking the score for Punishment Park because it's by the great Paul Motian.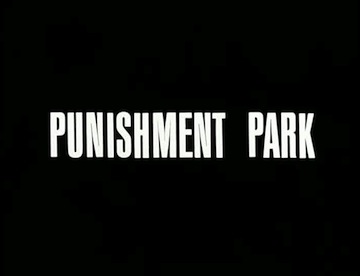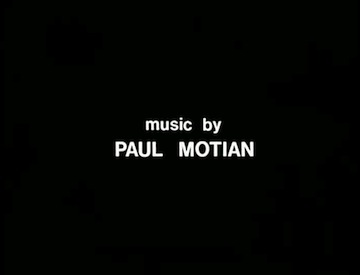 It's an interesting movie, very prescient in some ways, and certainly impressive though not exactly enjoyable. Read about it here and watch the whole thing here.
The music appears to be Paul Motian solo, mostly playing a couple of cymbals and/or gongs, a drum or two and what sounds like the inside of a piano or a zither or something like that. His score is similar to Toru Takemitsu's work, not only in what he actually plays but in how much space he leaves. There is very little music in the movie, which suits its documentary style.
I wish I'd known about this earlier. Paul Motian died last year but I'd been going to his gigs regularly—several times a year—for the last twenty years or so. If I'd been aware of Punishment Park I would have asked him about it.
For instance, did he come up with specific music for the exact spots where you hear his music or did he compose a solo drum piece for the director to use however it worked best? (I guess the next step is to ask director Peter Watkins about it.)
Special thanks to John Kirby for giving me a DVD this movie!
---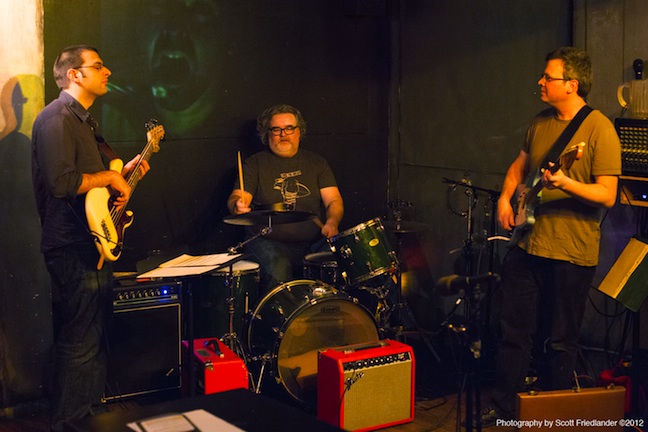 Ben Gallina, Chris Cawthray, Rob Price
at Freddy's, Brooklyn, 2012-12-22
Photo by Scott Friedlander
That's a photo from my last gig of 2012 and the third gig I played with my Fender Duo-Sonic.
2012 was quite a year. I turned 40 and my parents gave me that Fender for a birthday present. It's the first Fender guitar I've ever owned. Also in 2012 Alice and I celebrated our tenth wedding anniversary. Dexter turned five, started kindergarten and seriously got into Buster Keaton and Godzilla.
What will happen in 2013?
---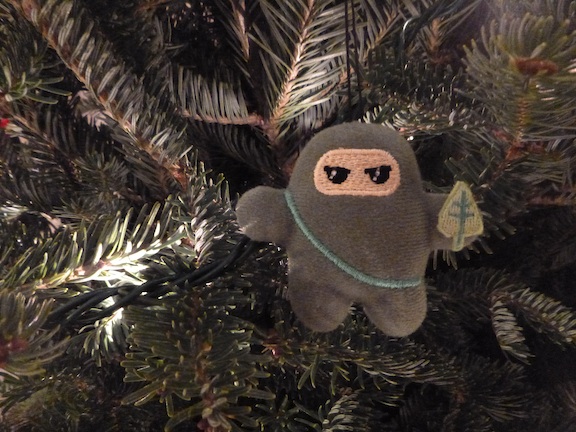 ---
The 249th Soundtrack of the Week is a Maurice Jarre double feature: El Condor and Villa Rides.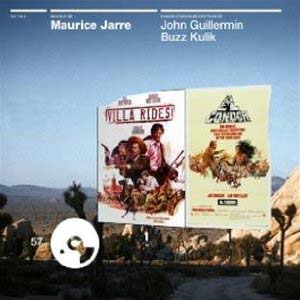 El Condor is an amusing Hollywood western in the spaghetti western style with Jim Brown and Lee Van Cleef trying to steal a fortune in gold from an impregnable fortress guarded by an army in El Condor.
Lee Van Cleef is especially good, demonstrating that his range as an actor was greater than I had realized. He plays the part of a greedy, garrulous swindler with relish and aplomb. Maybe it was a nice change for him to do something light and funny.
Maurice Jarre's score is the perfect collaborator, providing a rousing main theme that compares favorably with Elmer Bernstein's classic theme for The Magnificent Seven. Well, the first part of it is sort of like that, but there's a second part that's a jauntier, Mexican-flavored melody.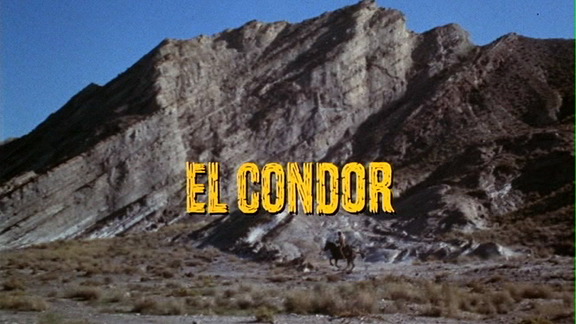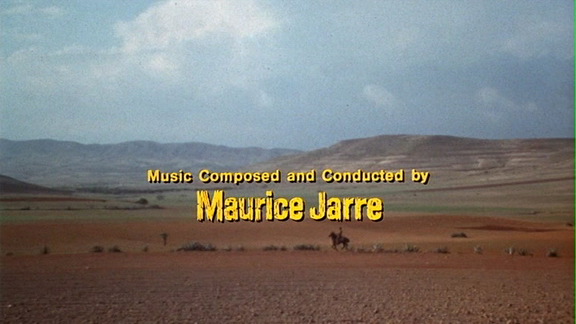 After that is a beautiful "Ballad for Two Guitars", then several other cues that take off from the main theme in one way or another, adding new figures and moods as needed, such as the waltz part of "High Tension and Broken Waltz".
Villa Rides is similar though it sounds like it might belong to a more serious movie. Like El Condor, it has some jaunty Mexican folk song cues and sensitive guitar playing.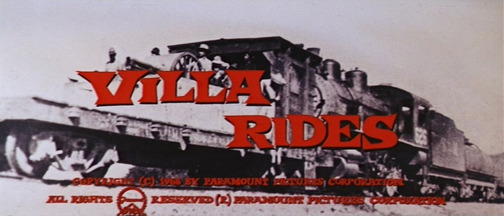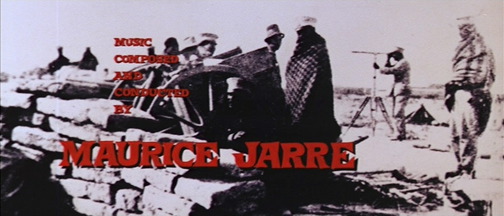 The main theme starts with an explosive percussion assault, followed by the sounds of wind and a whistled melody. Then it goes into a swaying, rhumba-like section that sounds like a Spanish or Mexican Lawrence of Arabia.
The castanets feature prominently in "Much More Money", though the energetic sound of the band gives way to another lovely guitar duet.
"Waltz in the Clouds" doesn't starts as a waltz but instead begins sounding like another whirling Spanish dance before changing to a waltz. This is a fitful waltz with many interruptions and digressions, however.
As with El Condor, most of the other cues revisit the main theme in one way or another, though Villa Rides uses more percussion and has more rhythmic variation.
The movie itself isn't so great, though Robert Mitchum is good in it. I found myself wondering if his Villa Rides character might have been an inspiration for Indiana Jones.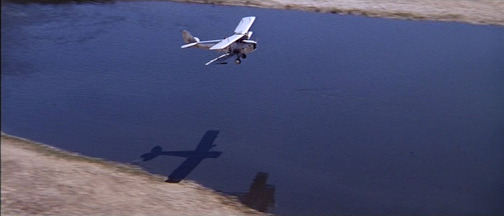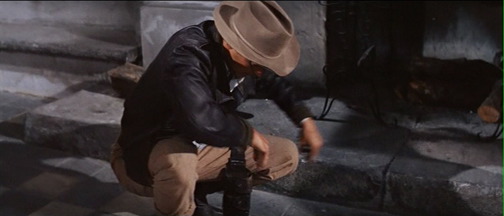 There's also a wonderful re-recording of Jarre's Villa Rides score, once again by the superlative team of conductor Nic Raine, the City of Prague Philharmonic Orchestra and Tadlow Records.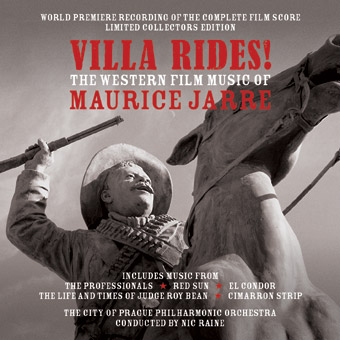 The CD includes some music from other Westerns Jarre worked on.
---
Another update: the whereabouts of Michael Miller, who took the Naked City photographs I uploaded here last June, are no longer unknown to me. I was at his apartment a few days ago. Check out his website.
Also check out "The Outside Groove", a great Lucio Menegon surf rock tune that I'm on.
---
Here are some updates on previous Soundtracks of the Week.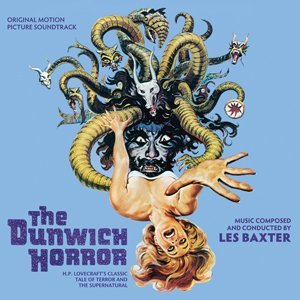 Number 19, Les Baxter's The Dunwich Horror, has been released in more complete form by La-La Land Records.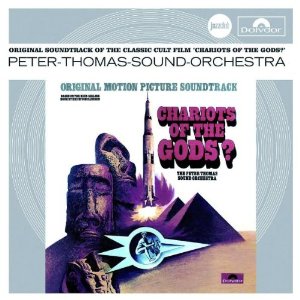 Universal Music Classics & Jazz put out a more complete release of Peter Thomas's Chariots of the Gods, SotW #38.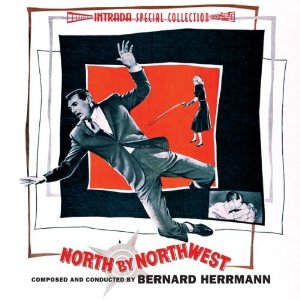 The seventy-second Soundtrack of the Week was three recordings of Bernard Herrmann's music for North by Northwest. At the time I wrote that if I could only have one, it would be the original soundtrack recording, conducted by Herrmann. That's still true, but the actual CD to have is Intrada's release of new stereo mixes.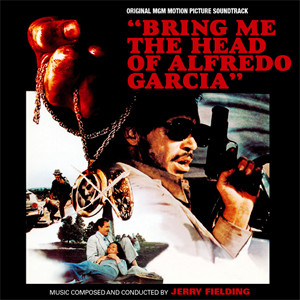 Quartet Records released a more complete CD of #81, Jerry Fielding's score for Bring Me the Head of Alfredo Garcia.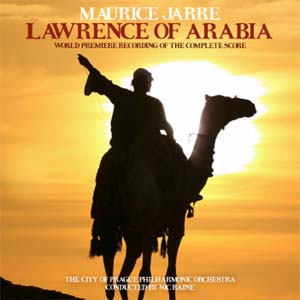 Maurice Jarre's complete music for Lawrence of Arabia, number 94, was re-recorded by the City of Prague Philharmonic conducted by the redoubtable Nic Raine and released on two CDs (with a lot of bonus material consisting of new recordings of music from other Jarre scores) by Tadlow Music.
---
The 248th Soundtrack of the Week is the soundtrack event of the year: La-La Land's release of the complete music from Star Trek (the original series) on 15 CDs!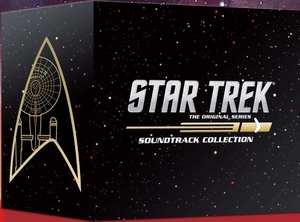 This is something I've been dreaming about for years. When I was twelve years old I made audio recordings of a couple of Star Trek episodes ("Shore Leave" and "A Taste of Armageddon") and used to listen to them over and over.
It's simply amazing to have the complete music in one package. And it really is complete. It has the Desilu tag, the different versions of the Alexander Courage's main title (with electric violin or voice or cello or what have you), alternates, outtakes, and apparently every scrap of library music, including those library cues that were created by modifying music written as part of an original score for an episode.
In addition to Courage, great composers Jerry Fielding, Sol Kaplan, Gerald Fried, George Duning and others provided music for the program. Each season gets five discs and the box itself has four booklets with over a hundred pages of liner notes.
I haven't listened to the whole thing yet. That would take about seventeen and a half hours. But I'm getting there!
---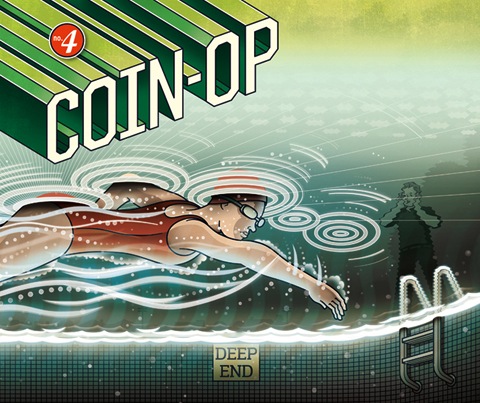 Not only is there a new issue of Coin-Op, one of my favorite comics, but the creators of Coin-Op, the brother and sister team of Peter and Maria Hoey, have started a new "single" series of comics.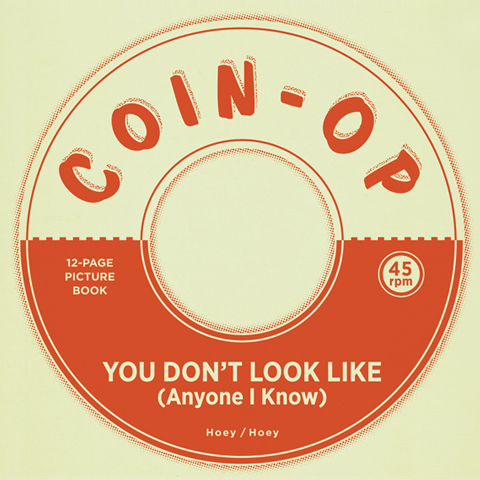 Limited numbered edition of 500!
---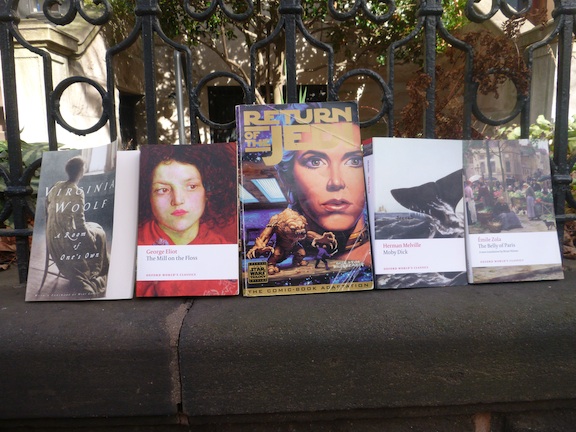 ---
The 247th Soundtrack of the Week is That Thing You Do!.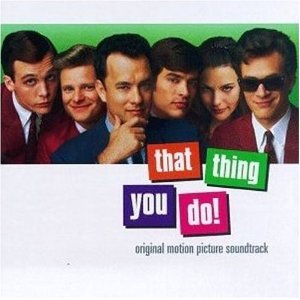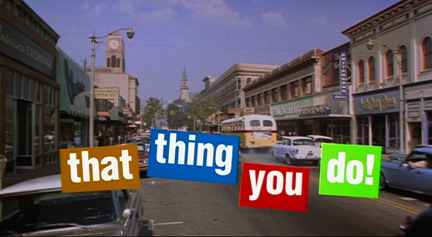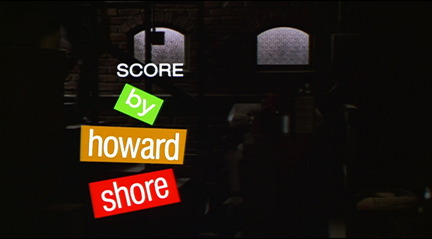 Howard Shore wrote a score for this movie—not much, maybe about twenty minutes or so of music—but it isn't on the CD. The soundtrack album has the songs used in the film, performed and written by the fictional bands and musicians who are featured in the story.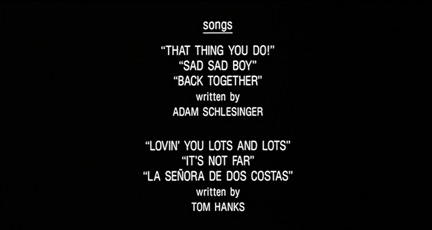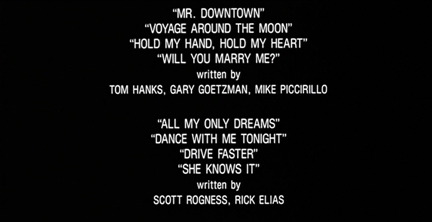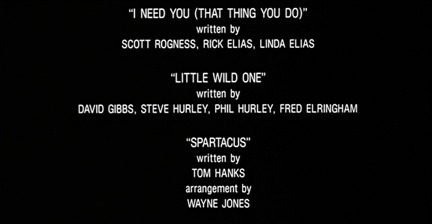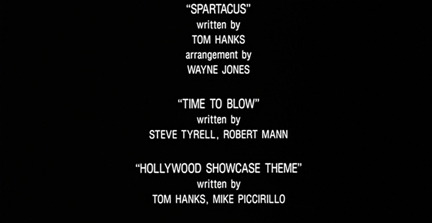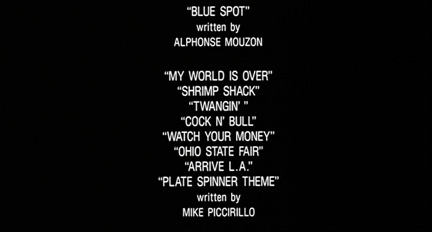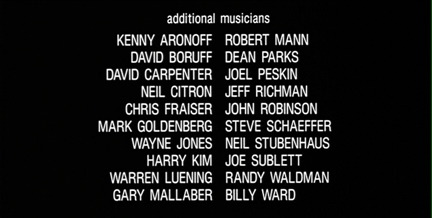 One of the charms of the movie is its creation of jazz, rock and pop acts that are plausible for the period and setting of the narrative. (Peter at Retrofret told me that all the guitars in the movie are exactly right for the people and time.)
Tom Hanks wrote and directed the movie, starred in it and had a hand in writing some of the songs.The album continues the world of the movie by pretending to be on the fictional label from the film, with liner notes by label president A. M. White. (And he really is white.)
The first track is "Lovin' You Lots and Lots" by "The Norm Wooster Singers". Tom Hanks wrote this spot-on pastiche of clean-cut, white-bread, mid-century male vocal groups. "You are the winter, fall and spring / You are the sun that summertime brings / You are the stars in the night-time sky / You are my girl and I'm your guy." It's been arranged brilliantly and includes a whistled verse.
After that comes the title song, credited to "The Wonders" and written by A. Schlesinger. It's a great, surfy rocker, perhaps a bit too clean-sounding and sophisticated to be an actual song of the period. "Well I try and try to forget you, girl / But it's just so hard to do / Every time you do that thing you do." There's a nice surprise of a minor chord on the word "time". Another nice touch is the hand claps which you see being added to the recording (by Chris Isaak and Liv Tyler) in the movie.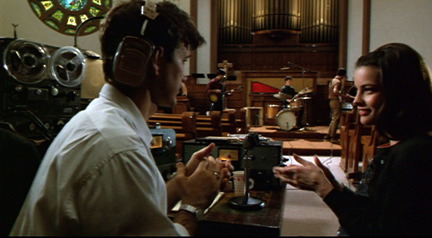 It has great vocal harmonies, great guitar solo and a "Twist and Shout"-like scream.
After that comes another Wonders song, "Little Wild One". It has different authorship and the liner notes identify it as a cover of "the Theodore Truman hit of the summer before". I don't remember hearing about Truman in the movie. There might be a lot of world-building that went on behind the scenes. "Little Wild One" is a solid dance number, as artfully constructed as the title song but not up to quite the same level.
"Dance With Me Tonight" is a "Twist and Shout"-type of song which Steve Zahn's character sings in the movie.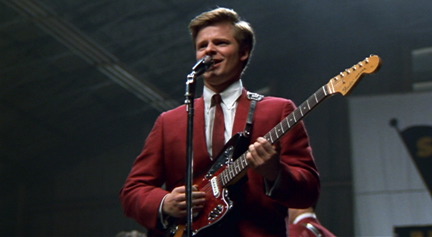 "All My Only Dreams" is a slow song of love and longing and also kind of a running joke in the movie. It's written by the leader of The Wonders (identified ruefully by the band's manager as the "talent"), who's drawn more to languid sentimentality than to up-tempo dance numbers. The title song was supposed to be a ballad, in fact, and was only accidentally converted to rock and roll by the over-excited drummer.
"I Need You (That Thing You Do)" is really much too modern-sounding, especially the way the drums have been recorded. It soudns more like the '80s than the '60s. This song isn't included in the liner notes by fake label president White.
"She Knows It" is an infectious, toe-tapping, British-invasion sort of pop song. As always the vocal harmonies and electric guitar playing are impeccable. It might be a bit similar to "I Want To Hold Your Hand". This is the first hit record of The Heardsmen, the band that rises from the ashes of The Wonders (though it isn't really a band so much as Jimmy, the "talent", plus session musicians.
One of my favorite numbers is "Mr. Downtown", theme from the TV show of the same name, presumable a Peter Gunn-type of program.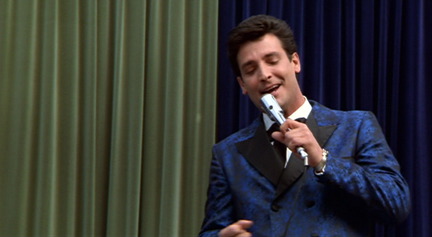 "Oh, you can't run away / No, you can't run away / When you're walking the lonely beat / But there's love to be found / Yes, there's love to be found / On the shadowy side of the street." Brilliant! Tom Hanks co-wrote that one. The bass line is a bit Gunn-ish and there's a Plas Johnson-like sax solo. They really paid attention to detail!
After that come The Chantrellines, a Supremes-like female vocal group, with the fantastic, Phil Spectory "Hold My Hand, Hold My Heart".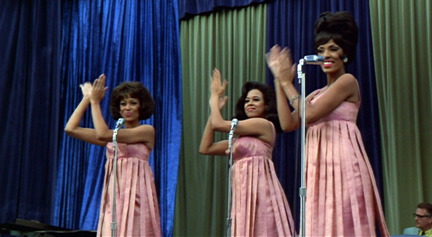 "My darling, my baby / My honey, my friend / This feeling for you will / Never come to an end."
"Voyage Around the Moon" by The Saturn 5 is an homage to "Telstar". "My World Is Over" by Diane Dane, presumably a Doris Day or Ann-Margret sort of performer, maybe a composite of the two, is a gently swinging, easy-listening pop song.
I had this one stuck in my head for a surprisingly long time. "It hurts me so badly deep down inside / When I think about all of your lies / Your world goes on / But for me, my world is over."
"Drive Faster" by The Vicksburgs—another band I don't remember from the actual movie—is more of a teen anthm than a hot rod number, despite the title. "I work hard all week at a dead-end job / But when the weekend comes, I wanna have some fun." It refers to Beach Boys songs like "409", "Shut Down" and "I Get Around".
One of the amusing felicities of The Wonders' rise to fame is their being dumped in a beach movie, an Annette and Frankie-clone called Weekend at Party Pier and directed by Jonathan Demme in a cameo.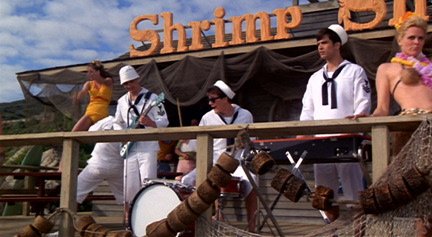 The Wonders appear as Cap'n Geech & The Shrimp Shack Shooters and the song itself is stupid and hilariously perfect. The sound of the instruments is not quite right for the period but that's nitpicking.
Next is "Time To Blow" by jazz legend Del Paxton, who turns out to be a very important character in the movie, not only as the drummer's hero and inspiration but also, in time, his savior.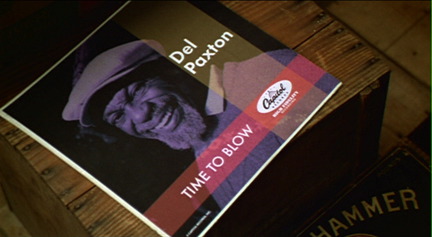 I guess he's an Ahmad Jamal type but with more gravity. The tune itself is accomplished jazz combo music, perfect for what and when it's supposed to be..
A live version of the title song, complete with screaming fans, wraps up the record. It would be nice to have Howard Shore's score, too, but that would have interfered with the concept of the soundtrack release.
---
---
---
Blade Runner is a triumph of its many different elements working together: the writers, director, cinematographer and actors, to be sure, but no less important were the set designers and Vangelis, composer of the score, our 246th Soundtrack of the Week.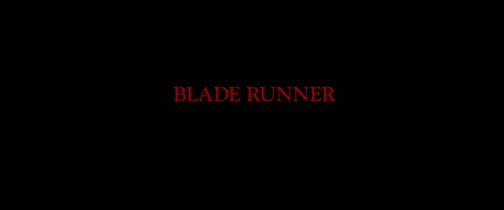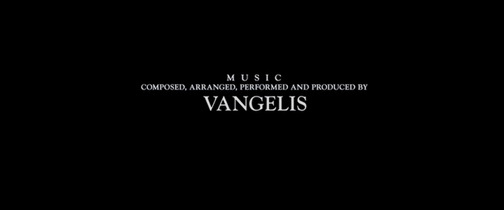 Apparently the score as actually heard in the film has never been released, in part because Vangelis wasn't happy with how his music was used. This new release on the BUYSOUNDTRAX label is a re-recording. Edgar Rothermich had to create the music, for which there were no written parts, by listening to the film and transcribing the music, as well as figuring out how to replicate the sounds of the early-'80s synthesizers Vangelis used.
He has done a magnificent job.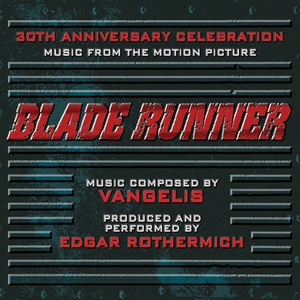 After the short "Ladd Company Logo", a serene statement by horns, the magnificent "Main Title/Prologue" commences. Deep, echoing drum sounds accompany a sad, beautiful, keening synthesizer line. A ringing bell escorts a change in atmosphere to a more expectant, suspenseful mood and after a harp-like flourish a strong synth voice comes in with the main theme of the score.
"Los Angeles, November 2019"–hey, that's not far away!–is a lovely, ethereal cue. Like much of the score it combines textural music with an intense lyricism.
"Deckard Meets Rachel" is a gorgeous love theme. One thing that's impressive about this music is how little it's aged. I wonder if Angelo Badalamenti was influenced by it.
"Bicycle Riders (Pompeii 76 A.D.)" is a more urgent cue, with a driving, arpeggiated line, but is still meditative and has an Eastern quality to it.
Weird electronic bleeps and bloops and other peculiar sounds accompany an old and worn-out piano in "Memories of Green", a tender and wistful cue for, I think, the scene where Deckard demonstrates to Rachel that he knows what memories she has.
The "Blade Runner Blues" is more than ten minutes long and is a blues more in feel than in form. Long analog synth lines run through the cue while bass adds some embellishments here, a low note there, and other instruments conspire to create a lush, otherworldly atmosphere.
"Deckard's Dream" has an almost frightening choral effect and the sense of menace and fear continues in "On the Trail of Nexus 6 (Tales of the Future)", a track notable for its effective use of female melismatic, Middle Eastern vocal lines. In the last couple of decades this has become the second-most tedious and predictable cliche of film-scoring. (The number one spot is held by the "cluster out"–Michael Giacchino, I'm talking to you!)
"One More Kiss Dear" is an old-fashioned love song, in its mundanity and antiquity a brilliant counterpart to the relentlessly futuristic tone of the rest of the score.
After that comes the official "Love Theme", in which all of the romantic promises Vangelis has made here and there throughout the score are fulfilled. Saxophone takes the lead here and a strong keyboard part adds a touch of possible danger and fatalism.
"The Prodigal Son Brings Death" is a slow-burning study in menace which explodes in the following "Dangerous Days". After that comes the intense, more than eleven-minute "Wounded Animals", which alternates space atmospheres with drama and peril.
Sorrow and beauty combine for "Tears in the Rain" in which the Blade Runner theme is delicately reprised. The "End Titles" are surprisingly rocking, sounding almost like something you might hear from Goblin.
The last track is the "Main Titles" again.
I generally don't watch movies more than once these days, not with all of the hundreds of interesting movies I haven't seen yet. I've seen Blade Runner probably about a dozen times, including at least two or three viewings in the theatre. Listening to this brilliant, seemingly flawless re-recording of the score makes me want to watch it again.
---