2012 December 03 • Monday
Blade Runner is a triumph of its many different elements working together: the writers, director, cinematographer and actors, to be sure, but no less important were the set designers and Vangelis, composer of the score, our 246th Soundtrack of the Week.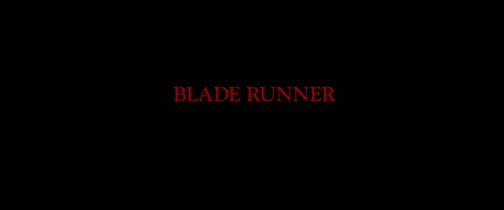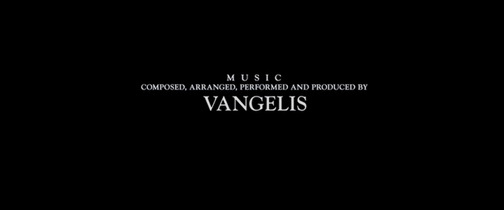 Apparently the score as actually heard in the film has never been released, in part because Vangelis wasn't happy with how his music was used. This new release on the BUYSOUNDTRAX label is a re-recording. Edgar Rothermich had to create the music, for which there were no written parts, by listening to the film and transcribing the music, as well as figuring out how to replicate the sounds of the early-'80s synthesizers Vangelis used.
He has done a magnificent job.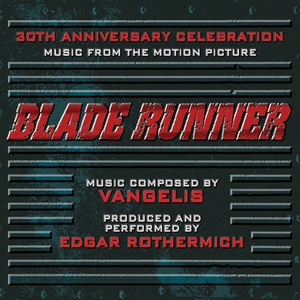 After the short "Ladd Company Logo", a serene statement by horns, the magnificent "Main Title/Prologue" commences. Deep, echoing drum sounds accompany a sad, beautiful, keening synthesizer line. A ringing bell escorts a change in atmosphere to a more expectant, suspenseful mood and after a harp-like flourish a strong synth voice comes in with the main theme of the score.
"Los Angeles, November 2019"–hey, that's not far away!–is a lovely, ethereal cue. Like much of the score it combines textural music with an intense lyricism.
"Deckard Meets Rachel" is a gorgeous love theme. One thing that's impressive about this music is how little it's aged. I wonder if Angelo Badalamenti was influenced by it.
"Bicycle Riders (Pompeii 76 A.D.)" is a more urgent cue, with a driving, arpeggiated line, but is still meditative and has an Eastern quality to it.
Weird electronic bleeps and bloops and other peculiar sounds accompany an old and worn-out piano in "Memories of Green", a tender and wistful cue for, I think, the scene where Deckard demonstrates to Rachel that he knows what memories she has.
The "Blade Runner Blues" is more than ten minutes long and is a blues more in feel than in form. Long analog synth lines run through the cue while bass adds some embellishments here, a low note there, and other instruments conspire to create a lush, otherworldly atmosphere.
"Deckard's Dream" has an almost frightening choral effect and the sense of menace and fear continues in "On the Trail of Nexus 6 (Tales of the Future)", a track notable for its effective use of female melismatic, Middle Eastern vocal lines. In the last couple of decades this has become the second-most tedious and predictable cliche of film-scoring. (The number one spot is held by the "cluster out"–Michael Giacchino, I'm talking to you!)
"One More Kiss Dear" is an old-fashioned love song, in its mundanity and antiquity a brilliant counterpart to the relentlessly futuristic tone of the rest of the score.
After that comes the official "Love Theme", in which all of the romantic promises Vangelis has made here and there throughout the score are fulfilled. Saxophone takes the lead here and a strong keyboard part adds a touch of possible danger and fatalism.
"The Prodigal Son Brings Death" is a slow-burning study in menace which explodes in the following "Dangerous Days". After that comes the intense, more than eleven-minute "Wounded Animals", which alternates space atmospheres with drama and peril.
Sorrow and beauty combine for "Tears in the Rain" in which the Blade Runner theme is delicately reprised. The "End Titles" are surprisingly rocking, sounding almost like something you might hear from Goblin.
The last track is the "Main Titles" again.
I generally don't watch movies more than once these days, not with all of the hundreds of interesting movies I haven't seen yet. I've seen Blade Runner probably about a dozen times, including at least two or three viewings in the theatre. Listening to this brilliant, seemingly flawless re-recording of the score makes me want to watch it again.
---