2012 December 03 • Monday
Blade Runner is a triumph of its many different elements working together: the writers, director, cinematographer and actors, to be sure, but no less important were the set designers and Vangelis, composer of the score, our 246th Soundtrack of the Week.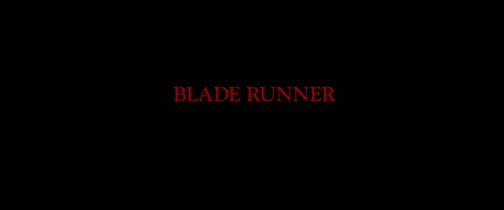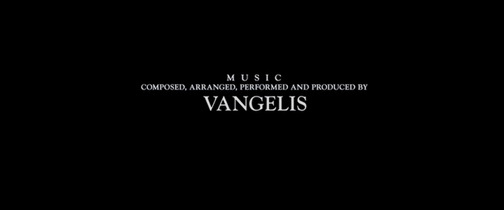 Apparently the score as actually heard in the film has never been released, in part because Vangelis wasn't happy with how his music was used. This new release on the BUYSOUNDTRAX label is a re-recording. Edgar Rothermich had to create the music, for which there were no written parts, by listening to the film and transcribing the music, as well as figuring out how to replicate the sounds of the early-'80s synthesizers Vangelis used.
He has done a magnificent job.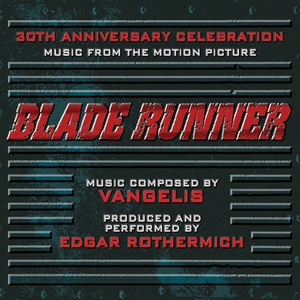 After the short "Ladd Company Logo", a serene statement by horns, the magnificent "Main Title/Prologue" commences. Deep, echoing drum sounds accompany a sad, beautiful, keening synthesizer line. A ringing bell escorts a change in atmosphere to a more expectant, suspenseful mood and after a harp-like flourish a strong synth voice comes in with the main theme of the score.
"Los Angeles, November 2019"–hey, that's not far away!–is a lovely, ethereal cue. Like much of the score it combines textural music with an intense lyricism.
"Deckard Meets Rachel" is a gorgeous love theme. One thing that's impressive about this music is how little it's aged. I wonder if