---
Saturday, 21 July 2007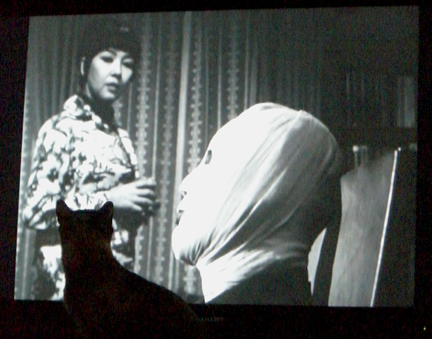 Gracie and I just watched Hiroshi Teshigahara's Face of Another. It's a surreal and disturbing movie with stunning images. Toru Takemitsu composed the excellent score.
---
Here's a photo of film director Sion Sono (center) at the Japan Society, discussing his new movie, Exte, which I really enjoyed. It's a fine body-horror flick, about haunted hair extensions. It's witty, scary and gross.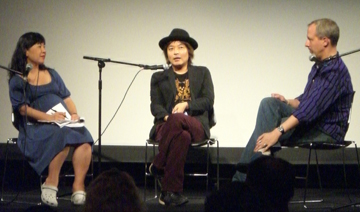 Gog was an entertaining pre-Sputnik sci-fi movie which anticipated 2001: A Space Odyssey in some ways. Scientists in a remote research station are being killed by the super computer that runs everything. I tried to get a photo of Gracie with the robots Gog and Magog but only captured her staring at an IBM electric typewriter.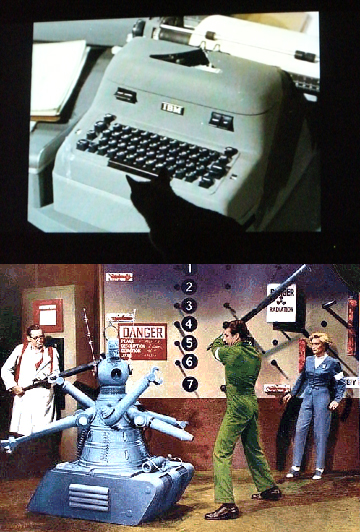 Yesterday I walked by Junior's Police Equipment store and was amused to note that the uniform in the window had a badge identifying it as Officer Mango. "Mango" is the name of a tune on my new record.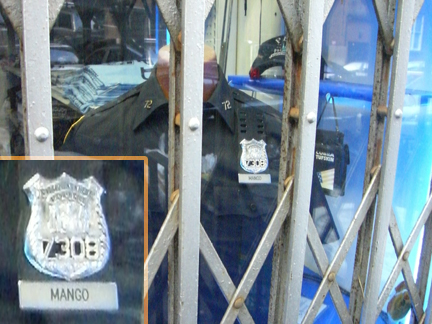 ---
I've just started to read Humphrey Carpenter's biography of Spike Milligan. A few years ago I read a memoir of Spike written by his manager, Norma Farnes. I bought it in Heathrow, read it on the plane and donated it to the library after we returned home. I wish I'd kept it, or at least made notes of the most amusing parts.
I remember one funny story, about how Spike sent a telegram to his friend and collaborator, the incredibly paranoid and more or less insane Peter Sellers. The telegram said nothing more than "Ignore first telegram". This drove Sellers berserk and he was desperate to find out what Milligan had said in that first telegram. Farnes had a tough job convincing him that it was just a joke.
I plan to keep Carpenter's biography of Milligan — and I may buy another copy of Farnes's book — but I'll also make notes of the most amusing stories for easy reference. The first specimen can be found on page four. "Barry Cryer recalled how a man approached Spike at an Oldie literary lunch and said, 'May I shake the hand of the greatest living Englishman?' Spike replied, 'I'm Irish — fuck off!'"
---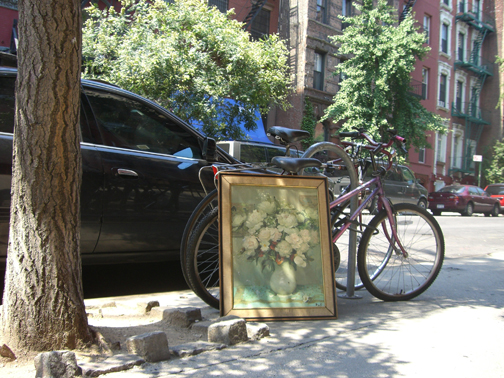 11:36 a.m. on East 7th Street
Shortly after I saw that, I saw this:
which reminded me of this: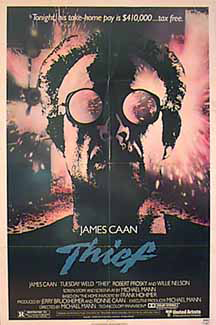 Coincidence, theft or homage?
---
I just rode my bike across 12th street and passed where Footlight Records used to be. It was almost two years ago that I wrote here about their closing. The space has remained unoccupied since they left and the "Footlight Records" awning is still there. If their landlord hadn't priced them out of the neighborhood, he or she would have received tens of thousands of dollars in rent from them by now.
I think of this every time I pass the old Footlight Records spot. After getting home today I decided to check out their website, which I hadn't looked at in a month or so. It turns out that their internet business is closing also. Apparently they got into serious debt trying to keep the store open despite huge rent increases, from $2500 to $5000 to $7000. It was when their landlord wanted to raise it again, from $7000 — to what? $9500? — that they didn't renew their lease.
There are about 10 days left before the website is gone. I just ordered 8 CDs from them: John Barry (3), Masaru Satoh (1), Akira Ifukube (2), Ennio Morricone (1) and, because I wanted to hear somebody sing "Poinciana", Caterina Valente (1).
---
Hi, Sheila!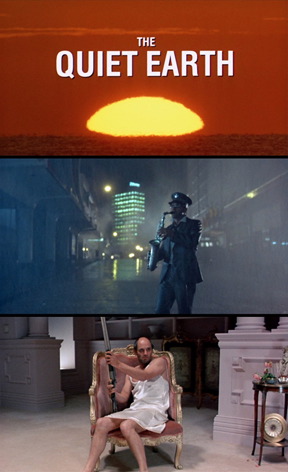 The other day I watched a movie which was almost exactly the same as The World, The Flesh and The Devil except that it was good. It was a New Zealand movie from 1985 called The Quiet Earth. It swept the New Zealand Academy Awards that year, winning Best Film, Best Screenplay, Best Cinematography, Best Director, Best Actor and a couple others. Of course, I have no idea what its competition was that year, but The Quiet Earth is pretty good.
In The World, The Flesh and The Devil, which starred Harry Belafonte, there appeared to be only three people left on the planet after World War 3, a man and a woman of one race and another man of another race. The screenplay was probably supposed to find drama and excitement in the sexual and racial tensions such a situation could create. I found myself hoping a fourth survivor would come along and kill all three of these idiots.
The Quiet Earth is remarkably similar — same number of survivors, same racial and sexual tensions — but it's actually intelligent, interesting and entertaining. It's a little similar to M. P. Shiel's classic The Purple Cloud but is based on a novel by somebody named Craig Harrison. Both stories begin with a lone survivor who goes kind of nuts, fancies himself a kind of god and enjoys some wanton acts of destruction. In one memorable scene in The Quiet Earth, he puts on a police uniform and walks the downtown streets in pouring rain while playing the saxophone.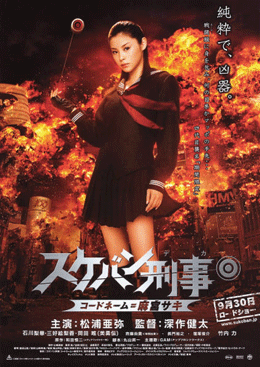 Alice and I saw Kenta Fukasaku's Sukeban Deka: Kodo nemu = Asamiya Saki (Delinquent Girl Cop: Code Name = Asamiya Saki) yesterday. It was shown as part of the New York Asian Film Festival under the title Yo-Yo Girl Cop. I thought it was terrible. I love the premise: high-school girls are undercover crimefighters with super-powered yo-yos. In the '80s Sukeban Deka was a TV series, manga, anime and at least two live-action movies in Japan. I think a new and good movie version of this premise could be made rather easily but this sure wasn't it.
I haven't seen anything else by Kenta Fukasaku — Kinji Fukasaku's son — but on the basis of his Sukeban Deka movie I would say he has one of the worst visual styles of any director working today. It makes Tony Scott's Domino look almost good. The "plot" was something like "We think something bad is going to happen in 3 days. Find out what it is and stop it." (I guess 24 is popular in Japan, too.) Okay, you don't need much of a plot for this movie, but you do need to keep things moving. Sukeban Deka: Kodo nemu = Asamiya Saki was scandalously light on action. In fact, I would say that the movie poster is more exciting than anything in the movie itself.
---