---
Thursday, 19 July 2007
Here's a photo of film director Sion Sono (center) at the Japan Society, discussing his new movie, Exte, which I really enjoyed. It's a fine body-horror flick, about haunted hair extensions. It's witty, scary and gross.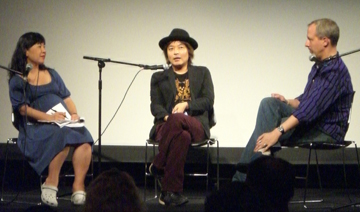 Gog was an entertaining pre-Sputnik sci-fi movie which anticipated 2001: A Space Odyssey in some ways. Scientists in a remote research station are being killed by the super computer that runs everything. I tried to get a photo of Gracie with the robots Gog and Magog but only captured her staring at an IBM electric typewriter.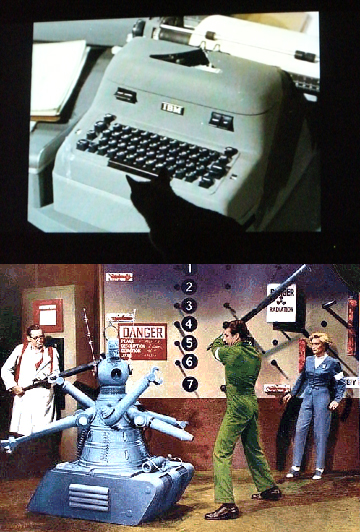 Yesterday I walked by Junior's Police Equipment store and was amused to note that the uniform in the window had a badge identifying it as Officer Mango. "Mango" is the name of a tune on my new record.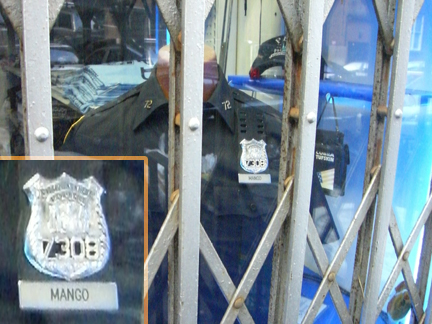 ---