---
---
Friday, 07 December 2007, 9:23 pm
Dexter Bierhorst Price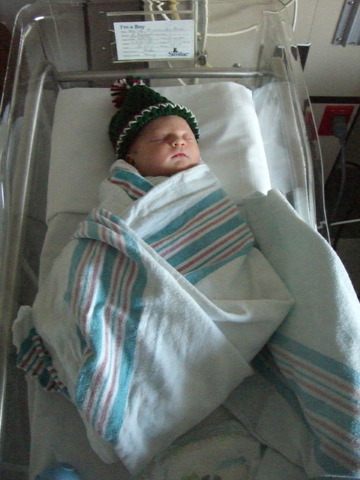 ---
---
Well, I did go back to the lab one more time, visit number 29. Got espresso and Mexican cinnamon gelati. I hope I make it there at least 30 times in 2008!
---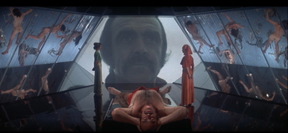 Why didn't Sean Connery get an Academy Award for Zardoz?
---
Alice, Dexter and I watched From Here to Eternity last night. It was really good, and a perfect role for Burt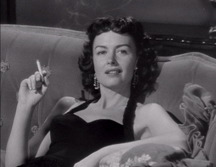 Lancaster. As good as he always is, his physicality can work against him sometimes. He's great in Sweet Smell of Success, but how many newspaper columnists have a body like that?
I didn't think much of Frank Sinatra in the movie. Sinatra's often great in movies but I wasn't impressed with him in this one and I'm somewhat baffled by his Academy Award for Best Supporting Actor. (I was similarly baffled by Sean Connery's winning the same award for his adequate performance in The Untouchables.)
Deborah Kerr is great in From Here to Eternity but my favorite performance was Donna Reed's. She won the Academy Award for Best Supporting Actress. I would have voted for her!
---
The year isn't over yet but so far I've watched 400 movies in 2007. I took notes on all of them and will write about the best ones in January.
In addition to keeping a film journal, I also made a list of what flavors I got each time I went to Il Laboratorio del Gelato. That place is so great. I went there only 28 times in 2007. Alice also got me an ice-cream cake from them for my birthday.
So here's the year in gelato and sorbet:
caramel
toasted almond
thai chili chocolate
espresso
vanilla
malt
chestnut
milk chocolate
orange (sorbet)
lime mint (sorbet)
licorice
pumpkin
buttermilk
mint chip
cajeta
vanilla saffron
honeydew (sorbet)
watermelon (sorbet)
milk chocolate chocolate chip
amaretto crunch
pineapple (sorbet)
Guinness
nectarine
lemon basil (sorbet)
dulce de leche
fresh mint
bourbon pecan
basil
cinnamon
coconut
green tea
salted caramel
earl grey
candy cane
mocha
I suppose I might go there again before the end of the year. It's not very cold this week.
I went to Grom a few times and enjoyed that also, but "the lab" rules. If you happen to be on the Upper West Side, by all means check out Grom, but I'm not sure if it's worth a trip by itself.
The other ice-cream place we really enjoyed in 2007 was Sundaes and Cones on 10th Street between 2nd and 3rd Avenues. It's more of a traditional homemade ice-cream parlor with many great flavors.
---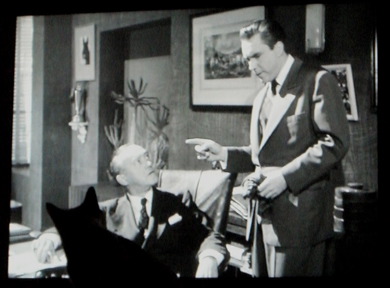 ---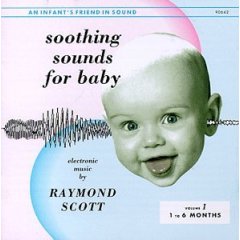 Saturday, 15 December 2007
Now Dex is hearing Raymond Scott's Soothing Sounds for Baby, Volume 1: 1 to 6 Months. I've had all three volumes on CD for 10 years but never thought I'd play them for an actual baby! Dex might be a little young for this, though. He's only a week old, not yet a month.
He was already asleep when I started the record so I can't tell if it's soothing him. It's not waking him up, so that's something.
---
As I write this, Dexter is hearing Dexter Gordon for the first time.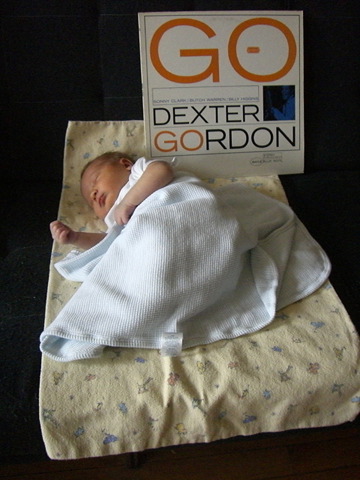 Great quartet: Dexter Gordon, Sonny Clark, Butch Warren and Billy Higgins. Features an interpretation of one of my favorite songs, "I Guess I'll Hang My Tears Out to Dry". That's a price sticker in the middle of the "O", $3.99 from Stereo Jack's in Cambridge, MA.
---
Alice and I just became parents, a few weeks earlier than expected. Meet our son, Dexter Bierhorst Price!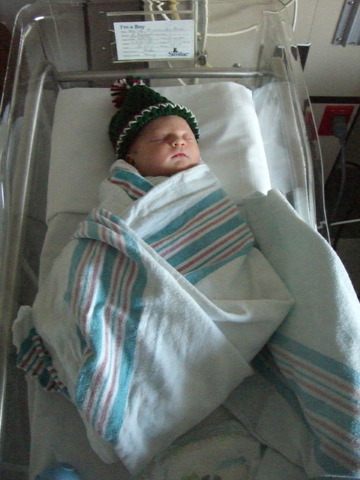 Okay, we realize that Dexter is also the name of a popular television series about a serial killer named Dexter. Alice and I picked the name Dexter in the spring of 2004, more than two years before the show began. We were thinking more about Cary Grant, who plays a character named C. K. Dexter Haven in The Philadelphia Story. (Everybody calls him Dexter or Dex.) There are also Dexter Gordon and Dexter Romweber.
We've never seen the show Dexter. We were talking about checking out the first season on DVD since we don't have cable. Somehow I don't think we'll have time for it now. However, I'm more than halfway through the first book, Darkly Dreaming Dexter, the basis for the series. It's very good! Quite funny, absorbing and unusual. I'm really enjoying it.
At one point, while we were waiting for labor to intensify, I took a walk around the corner to get something to eat. I passed Partners & Crime, a mystery bookstore on Greenwich Avenue. They had a window display for the latest Dexter novel, with this sign which seemed magically appropriate to Alice and me.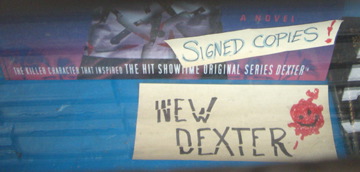 New Dexter, that's for sure!
Our fantastic Ob/Gyn, Dr. Kirk Young, was amused by our choice of name because Dexter is one of his favorite TV shows. Since I haven't seen the show and he hasn't read the book, we compared notes. While Alice was laboring hard, Dr. Young and I were talking about the "ice truck killer". That's probably not the usual delivery-room conversation.
---