2023 March 20 • Monday
This interesting two-CD release is the 770th Soundtrack of the Week: music by Noël Akchoté for the movie Loving Highsmith.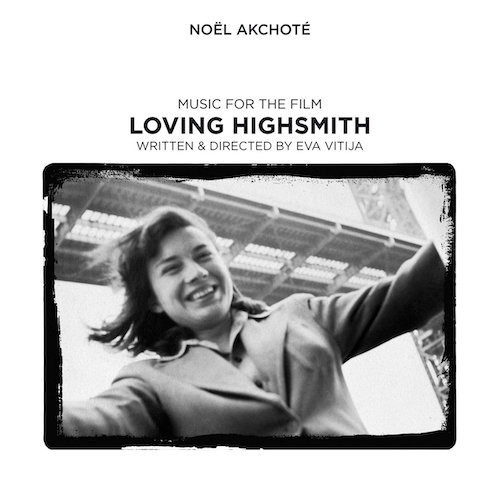 This is an album with a few things going on. Disc one finds Noël Akchoté playing guitar duets with Mary Halvorson. The first thirteen tracks are pieces that were composed and recorded for the movie, several of them in 3/4. They're atmospheric and nice to listen to. Tracks 14–26 are, I guess, just other duets from the same recording sessions and were never meant for the film. There are some standards—"What Is This Thing Called Love?, "The Days of Wine and Roses", etc.—plus some pieces by Halvorson and Akchoté that are presumably improvised. (Jim Hall's "Careful" makes it onto the "Music for the Film" section.) The second disc is very similar to the first, except this time it'd with Bill Frisell instead of Mary Halvorson—though the first track reprises the "Death Is Only a Dream" piece from disc one but this time with all three guitarists. The tracks with Frisell tend to sound more Friselly, unsurprisingly, and are also split between film takes and session takes, which this time include some Akchoté solo recordings. Fans of any of these guitarists will want to hear this. It sounds more like a guitar record than a soundtrack record and is definitely worth your time.
---