2023 March 17 • Friday
And here's another Peter and Maria Hoey book! This one is the latest issue of Coin-Op!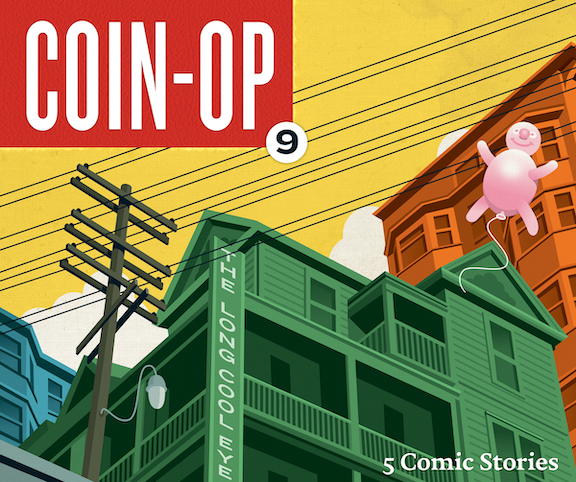 There are five stories and the first one, "The Chorus Repeats", is one of our favorites. It starts as a low key sci-fi story, shifts surprisingly to something much more different and then springs a final twist on the reader.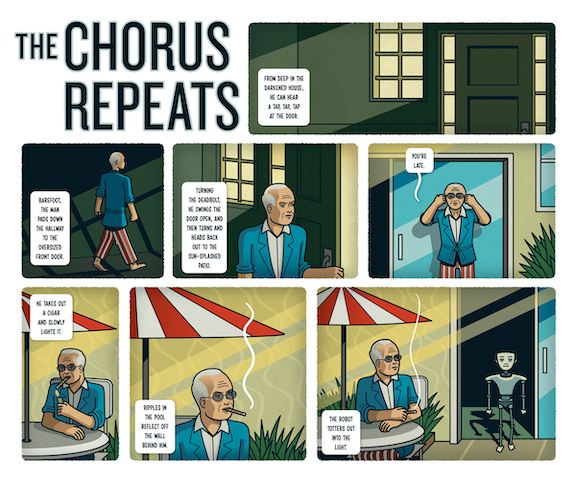 "The Event Planner" is a wordless tale that spins off of Shirley Jackson's famous story "The Lottery" while "Double Over the Rainbow" is a collision of Double Indemnity and The Wizard of Oz.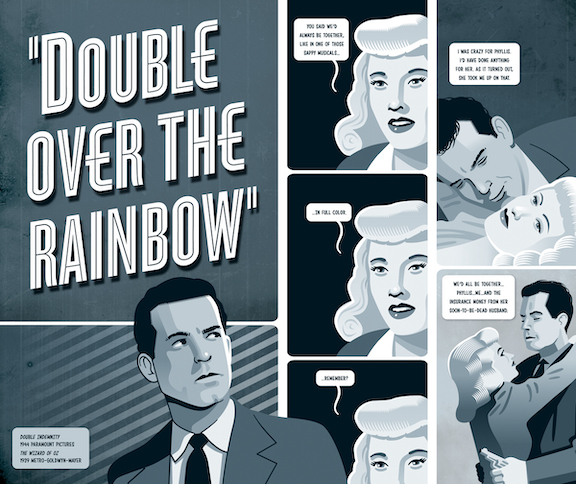 That one was out absolute favorite. If only there were of it! "Wheel Well" is mostly visual and is intensely nuts and bolts and thoroughly realistic before dropping the reader into something totall unexpected and fantastical. Finally "The Long Cool Eye", the title story, is a biographical sketch of film director Joseph Losey, told to us by the man himself.

It's another excellent addition to the Hoey collection. You should buy it!
---