2022 November 07 • Monday
We're listening to film music from the world of pop/rock this month. We'll start with the great Swedish band Ola & Janglers and the record Pictures & Sounds, songs from the movie Ola & Julia, which starred Ola himself, Ola Håkansson. It's the 751st Soundtrack of the Week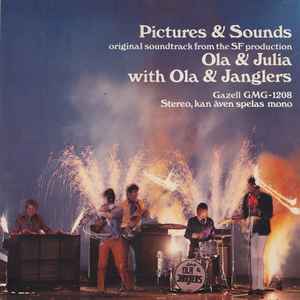 Ola & Janglers were a groovy sixties sort of band that leaned more toward pretty pop than the harder-edged psych or proto-rock that started to blossom in the later part of the decade.
There's definitely a Beatles influence, as well as Simon & Garfunkel and classic pop songwriting and arranging of the Brill Building and Wrecking Crew sort and even a touch of Motown.
As a result most of these songs sound familiar, but in a good way.
They're all tuneful and toe-tapping and stretch to include interesting sounds outside the standard rock band line-up: the electric harpsichord on "Call Me Tomorrow", for example.
They're a band with a lot of great singles and it's a pleasure to sneak them into our soundtrack club here.
---