2022 September 26 • Monday
Summer's over but Italian cop movies are an all-season affair. (Although I do prefer watching them in the summer.) Franco Micalizzi's music for Roma a Mano Armata is the 745th Soundtrack of the Week.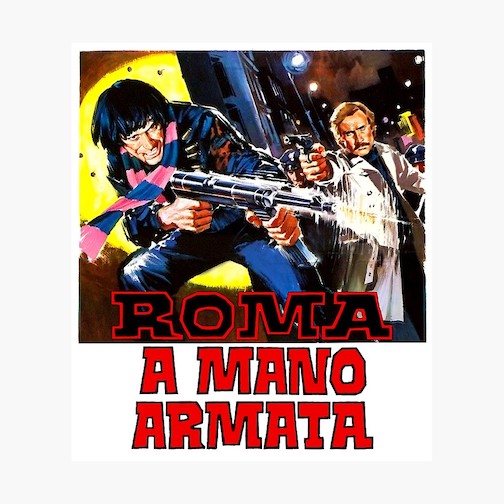 It's almost a monothematic score but what a theme! It's like the younger sibling of the Mission: Impossible theme who ran away from home, fell in with a rough crowd and did a lot of drugs. There's this slinky, throbbing bass line and insolently funky backbeat drums anchoring these angular lines played by horns, overdriven guitars, overblown flute and keyboards. It's amazing and you won't mind hearing it over and over. There are a few instances of conventional dramatic underscore, some also reminiscent of Mission: Impossible music, and a Morricone-like "countdown" cue. These are great for contrast but it's the killer groove of the main theme that you stay for.
---