It's time again for the great Jerry Goldsmith, a great score for a great movie. Seconds, is the 735th Soundtrack of the Week.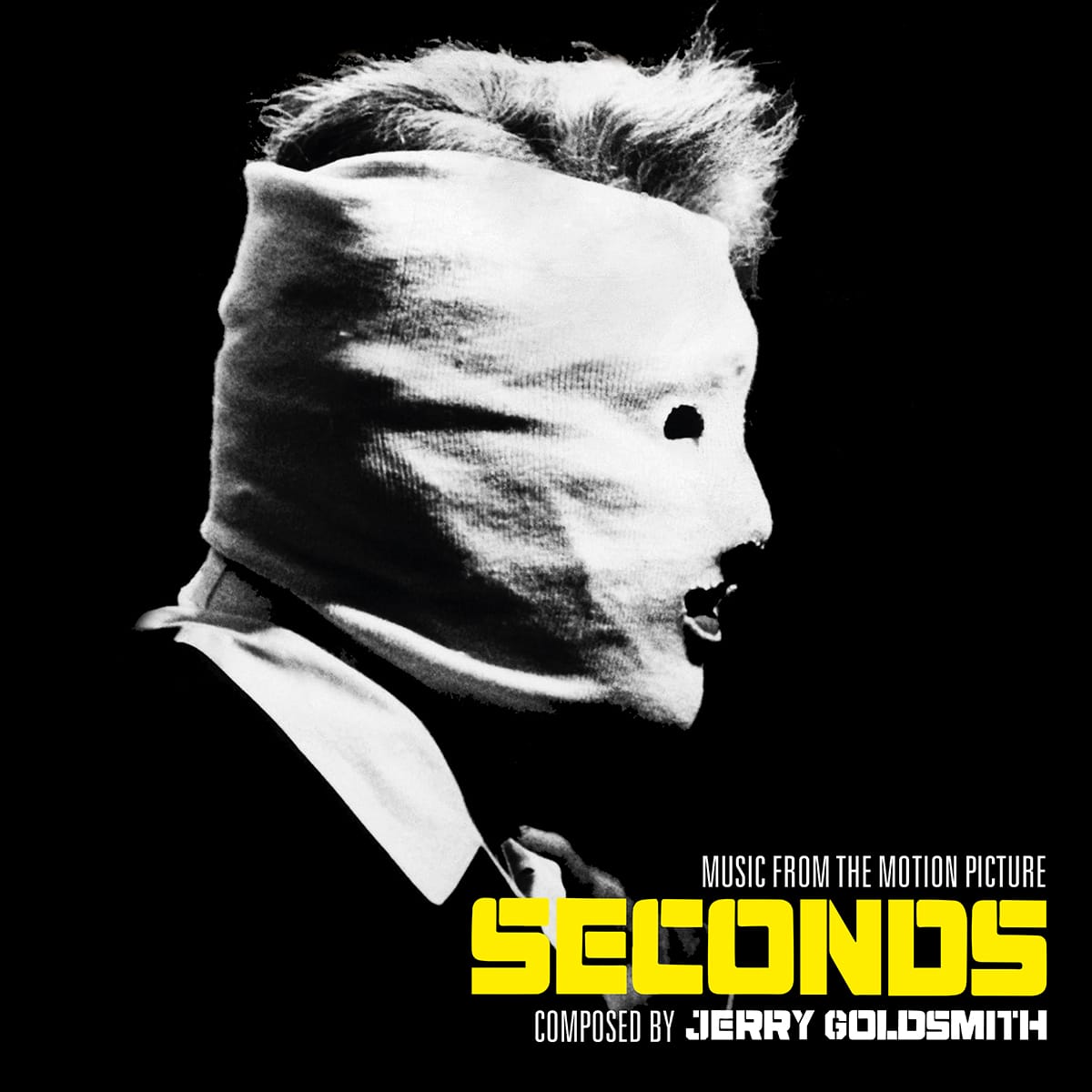 This new expanded edition from Quartet Records was released on both CD and transparent vinyl!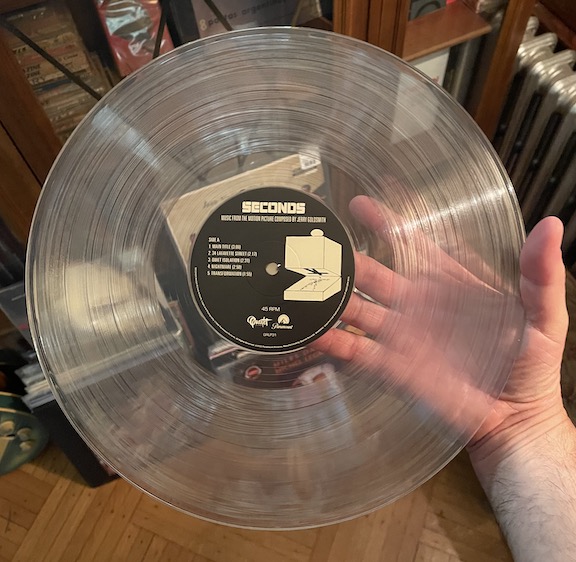 The main title begins with ominous organ drones and some sparse statements by strings. Then massive organ chords come blasting in, followed by some gothic-sounding and occasionally dissonant playing in the upper register while lower tones ominously throb beneath. The strings then come swooping back in for horrific eeriness nad eentually the instruments combine with pounding percussion for a heavy and intense melodic line.
The next track, "34 Lafayette Street", begins as a continuation but then shifts into a strings-only variation on the melody in a higher register with an airier though still disturbing sound. Other strings come in at the end for thicker, more shadowy textures, and the organ returns for the concluding notes.
Plaintive solo harp kicks off the aptly named "Quiet Isolation", soon to be joined by strings reprising the main title melody. Just when you think it can't get more melancholy, an extremely lonely solo piano part takes over.
For "Nightmare" Goldsmith came up with an incredible miniature sweet of mood, melody and weirdness that perfectly fits the hallucinatory camerawork of James Wong Howe. There are vibrato an echo effects, lots of space, strings, organ and percussion coming in and out and combining in different ways.
"Transformation" is mostly solo organ drones but near the end the strings come in with a variation on the main theme.
Strings both bowed and plucked create an urgent rhythmic pulse for the first part of "Rehabilitation and Strange Arrival". The second part is a variation on the main theme, mostly for strings but with important support from the organ as well.
For "Restless Hours" we get another extrapolation on the main theme but this time as a kind of dance in 3/4 or 6/8, at first just for strings but then with piano, alternating with more swaying yet grounded lyrical sections. The organ returns near the end, mostly to play haunting single-note lines.
At just under a minute "Peaceful Aftermath" is the shortest track but perhaps the most poignant, a tiny adagio for strings that's almost painfully heartfelt.
Another spin on the main title theme starts off "Reflections", but then the bittersweet longing of "Painful Aftermath" is picked up and beautifully presented by harp, vibes and piano, later to be enhanced by some very delicate string work.
Some of the melodic ideas from the last track find their way into "Begin Again" but the ominous low throbbing organ is back, as is the air of menace and lurking terror.
The "End Title" starts off gently with just solo piano playing the poignant secondary theme before getting blanketed by organ and strings.
Then there's some source music: jazz combo performances of "Love Is Just Around the Corner" and "That Old Black Magic", both somewhat macabrely fitting titles if you know the story, then a third jazz piece, much sprightlier and with flute, that is apparently an untitled Goldsmith original.
Then there are two Jimmie Haskell tracks, "Keep Rockin'" and "Cleanup" for the out of control cocktail party scene.
It's a fantastic score, short but one of Goldsmith's best.
---