The 726th Soundtrack of the Week is the music, mostly by Philippe Besombes, for a movie called Libra.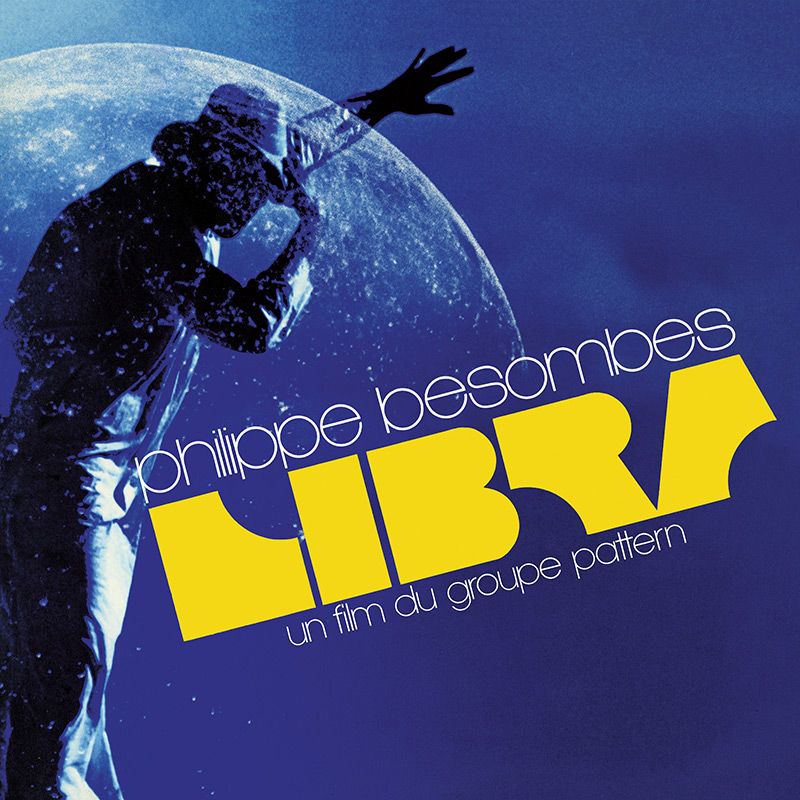 It's on blue vinyl!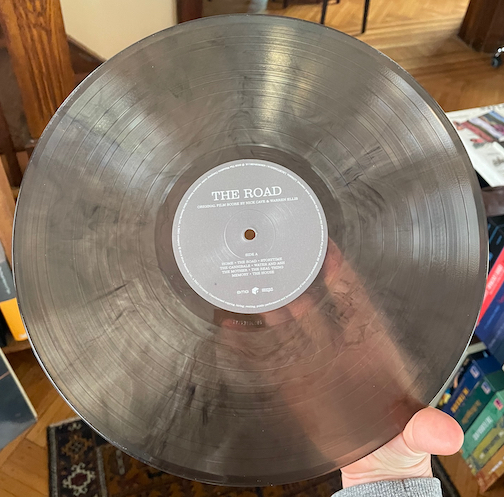 First up is "La Plage", layers of synth sounds creating a strange atmosphere, eventually joined by the sound of a woman laughing and vocalizing wordlessly and gasping. Then there's another female voice singing a melody kind of far off in the distance while the electronic noises take the foreground.
Blues-rock electric guitar with drumas and upright bass start off "Rugby". At first it's sort of a meandering jam with lots of reverb on the guitar but then it unexpectedly starts an energetic groove with lots of synth freak out noises and some weird male vocals, maybe in French, maybe electronically manipulated.
More weird synth noises introduce "Theme Grave", which also has a keening, siren-like line running through it. Eventually there's a sort of bass line played on what sounds like one of the synths, organ plays a sort of melodic thing and there's a smattering of drums.
"Ballade en Velo" is a normal, easygoing pop song with a familiar structure and instrumentation, very laid back and mellow. This piece isn't by Besombes but by bandmate Alain Legros. There's some fuzzed out electric guitar in it too.
We return to ambient layers of synth sounds in "Les Diapos", which also has some stabbing keyboard statements and various other weird stuff and vocalizations scattered around. It's not too far off from some of Sun Ra's stuff.
Hearing an organ play a familiar descending harmonic line in "Ceremonie" is definitely a contrast. Eventually added to it is kind of an electronic wind sound and then a vocal choir.
After that comes "Jaune", an acid rock freak-out with pounding drums, groovy bass line and just kind of whatever happening along with it, mostly from keybaords and synthesizers.
"PJF 261" starts with organ playing freely, snippets of dialogue and then a lone female voice singing a slow, soaring but descending line while fragmented echoes of unintelligible voices whiz by, along with occasional spasms of keyboard playing. It's another one that sounds like it might have been influenced by Sun Ra.
The interestingly named "Raggacountry" starts with sitar and low drones. It eventually finds a country blues-ish groove, with acoustic slide guitar, but keeps the sitar going. I guess the title merges country with raga, despite the "ragga" spelling.
The A side concludes with "Boogimmick", an explosive blues rock number with electric guitar soloing all the way and a much higher energy level than anything else so far.
Side B starts with "Hache 06", which itself begins with electric bass laying down a groove, soon to be joined by drums, for another kind of trippy jazz/rock number. At first it's really a feature for organ and other keyboards but then there's plenty of electric guitar in there.
"Apple de Libra" and "Pursuit" are two short cues, the first being a synth drone under female vocals, one singing an ethereal line, the other speak-singing in, I guess, French—I hear the word "Libra" a lot—before getting stomped on by organ. The second has reerb percussion, more electronic, lower-pitched synth sounds and what sounds like creaking floorboards, before bass and drums come in with a groove that supports some keyboard soloing, which might include clavinet.
The record then takes us to "La Ville", which starts with drums and quickly finds kind of an old-fashioned and easy-going groove. There's a lot going on here, sitar playing and various other fuzzy and floating sounds as well as maybe tape manipulation or other kinds of musique concrète.
"Les Cosmonautes" is a very spacy cue, with some high-pitched synthesizer swoops that are maybe meant to sound like a theremin, thick blocks of sound from the organ and ethereal female vocals flying around. Later on there are some real space invaders-like sounds that come crashing in.
An organ drone, keyboard freak outs, a distant female voice frenetically uttering words and sounds: that's "Avecandista".
The record ends with "Tis a Song", another more familiar rock/pop song, this one even with English-language vocals! It's somewhat enervated, to be honest. After all the weirdness and go-for-it rock/jazz jamming, it's a bit of an anticlimax.
---