For the 723rd Soundtrack of the Week we're listening to this magnificent re-recording of Dimitri Tiomkin's score for one of the only 3-D movies to use 3-D in an essential way: Alfred Hitchcock's Dial M for Murder.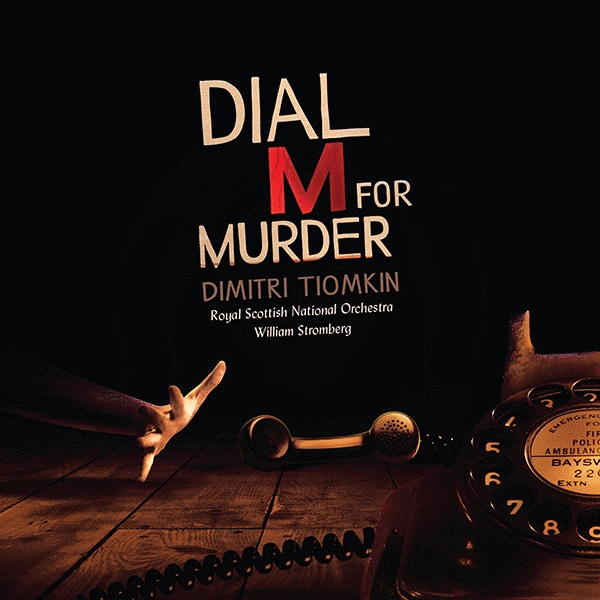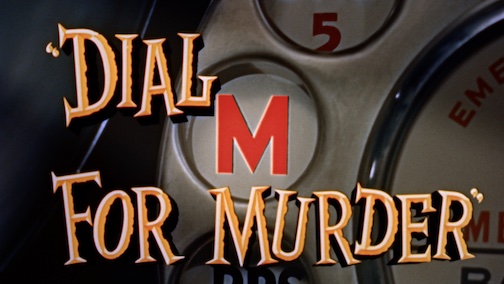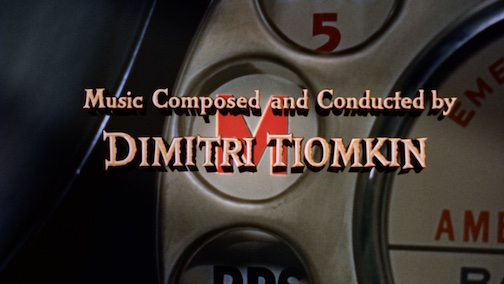 "Main Title (Film Version)/Margot and Mark (Love Theme)" starts with a rousing fanfare and then swings into a sprightly energetic waltz that in turn relaxes into a swaying and romantic piece that feels like it's'in 6/8. Then there's a bit of more conventional underscore in 4/4 before a brief reprise of the waltz theme.

The atmosphere of ballroom dancesteps or perhaps ballet is continued in the blithe and perky "Green Curtains and White Gloves", which sounds like it could fit right into Tchaikovsky's Nutcracker.

A heavier and thicker waltz feel starts "Hidden Key/Swann The Intruder", creating a mostly romantic atmosphere before pure menace erupts in the end with obsessive ostinati from different parts of the orchestra and some ominous low brass tones blasting away.

Then there's the title track, a massive orchestral assault in which the thunderous capabilities of the ensemble are explored and the ostinati of the previous cue reprised.

"Forensics/The Stocking/Intermission Card — Version II" begins peacefully enough but with the suggestion of suspense hovering nearby. Later there's a return to the "Intruder" motif amid various inventive devices to suggest mystery and even an occasional jazzy note, culminating in a fanfare.

The next cue, "Lighter Fluid", is mostly light but again with an undercurrent of menace and a quick callback to the "Intruder" theme.

A classic "good guy" cue, "Meet Inspector Hubbard", is next, and while it does contain an abundance of major thirds and a pervasive feeling of virtue, it's still subtly constructed and implies some of the story's moral complexity.

Wistfully reaching tendrils of music begin "Interrogation/Trial?Margot's Last Chance", leading next to some beautifully lrical violin and flute playing, the "Intruder" motif and some beautifully developed underscore.

The beginning of "Confession/Margot Returns/The Truth" sounds as good to me as a lot of stuff that went straight to the concert hall. It's an airy, sinuous, exciting and emotional piece of narrative music. Next is a violin feature, the "Intruder" motif and some very energetic, "busy" music before a return to more pastoral and lighthearted elements.

"The Key" is the crux of the matter and Tiomkin directs our ears with a very specific focus by using only pizzicato strings for some of the time, before bringing in the other instruments.

The movie winds up with "Hubbard's Theory and End Title", another balletic and emotionally varied piece that draws on much of what's come before.

After that come some bonus tracks: "Suite from Strangers on a Train", "Main Title (Original Version)" and "Intermission Card — Version 1", which are all pretty self-explanatory, as well as "Dial 'M' for Me", a swing jazz version of the love theme.
---