Rob Price
Gutbrain Records
rob + gutbrain.com = email
---
2022 September 26 • Monday
Summer's over but Italian cop movies are an all-season affair. (Although I do prefer watching them in the summer.) Franco Micalizzi's music for Roma a Mano Armata is the 745th Soundtrack of the Week.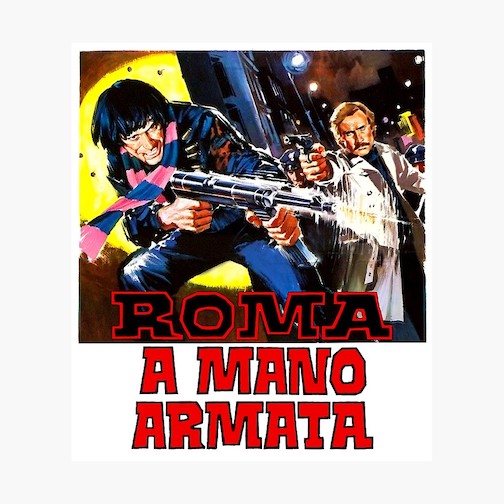 It's almost a monothematic score but what a theme! It's like the younger sibling of the Mission: Impossible theme who ran away from home, fell in with a rough crowd and did a lot of drugs. There's this slinky, throbbing bass line and insolently funky backbeat drums anchoring these angular lines played by horns, overdriven guitars, overblown flute and keyboards. It's amazing and you won't mind hearing it over and over. There are a few instances of conventional dramatic underscore, some also reminiscent of Mission: Impossible music, and a Morricone-like "countdown" cue. These are great for contrast but it's the killer groove of the main theme that you stay for.
---
2022 September 19 • Monday
For the 744th Soundtrack of the Week we listened to another Popol Vuh score for a Werner Herzog movie, this time Cobra Verde.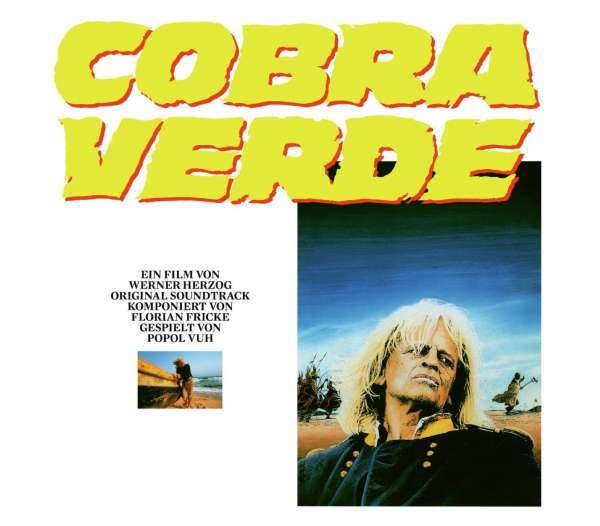 It starts with "Der Tod des Cobra Verde", a lush choral piece with a subtle, hypnotic guitar line beneath the blend of voices. A delicate keyboard line and guitar line emerge from the atmosphere at various points. "Nachts: Schnee" is an ambient piece with a cloudy, tenebrous quality at first, brightening gradually as it goes. Another droney, pensive soundscape follows in "Der Marktplatz", this time adding sparse, resonant percussion to the mix. Long synth tones start "Eine andere Welt". They fade out and fade back in, modulating slightly. Synth tones also dominate "Grab der Mutter", another slowly billowing atmospheric piece, this one with a Vangelis Blade Runner-like feel. Then chorus and guitar come in, reprising "Der Tod des Cobra Verde". The mood and textures shift for the piano-driven "Om Mani Padme Hum 4", a pretty composition with guitars and synth adding color and thickness to the gently swirling and arpeggiating piano lines. Eventually the chorus comes in to make it lusher and more ethereal. "Sieh nicht übern Meer ist's" is a short, eerie cue that mixes electric instruments with a somewhat distressed and keening chorus to unsettling effect. Then there's the nine and a half minute "Hab' Mut, bis dasse die Nacht mit Ruh' und Stille kommt", which starts with piano and guitars that sound like tambura. It fills this space and there are some nice touches and the faintest intensifying. The album wraps up with a solo piano version of "Om Mani Padme Hum 4", a mesmerizing loop of a pretty, major key motif.
---
2022 September 12 • Monday
The 743rd Soundtrack of the Week is Music for a Private Eye by Ralph Marterie and His Marloboro Men.
It opens with Count Basie's M Squad theme, with a more swinging, more buoyant energy than the original, with Freddie Green-like guitar prominent in the mix as well as great alto sax and trumpet soloing.

A breezy and bluesy run through the Perry Mason theme is next, also perky and solid with an excellent sax solo.

The Richard Diamond theme, by Pete Rugolo, who, with Skippy Martin, is responsible for the arrangements on this record, follows, and it's also typically adroit and strong, this time with a feature for the flute.

That was also the first theme from an actual private eye show. Even more of a stretch is Alfred Hitchcock Presents, whose "Funeral March of a Marionette" theme music is given an impressive transformation into a high energy swing tune with a great piano solo.

Side A ends with the theme music from The Thin Man, the tv show, not the movie. It's similar to the M Squad arrangement, again with really good sax playing.

The B side opens with 77 Sunset Strip. They have fun with the voicings in the arrangement but it's pretty true to the original. There are really nice piano and trumpet solos.

Since the money's in publishing, an original comes next: "Private Eyeball" by Peter Hanson and Ralph Marterie. It's got almost a Glenn Miller feel to the horn arrangements but a more aggressive sound and feel. It fits in pretty well and has some wailing solos but it doesn't have the strong melodies you hear in the other tunes.

"Riff Blues" is from a Mike Hammer tv show and has a sinuous melody that could be adapted for an exotica piece, no problem. Really great hand percussion and another great sax solo make it something special as well. This might be the best cut on the album.

Then there's the theme from The D.A.'s Man, the only show I hadn't heard of before. The music sounds familiar, though, a slower bluesy piece with a more relaxed swing to it. The guitar and piano give it a Basie-ish feel.

Finally, and perhaps inevitably, we get the theme from Peter Gunn. This was the tune that launched a thousand tv jazz ships. You don't want to mess with this song but they still come up with some interesting ideas, such as having guitar introduce the riff before being joined by bass. The trumpet player also bends some melody notes into blue territory before taking off on an inspired solo. It's excellent.
---
2022 September 05 • Monday
For the 742nd Soundtrack of the Week we return to Nick Cave and Warren Ellis and their score for Wind River.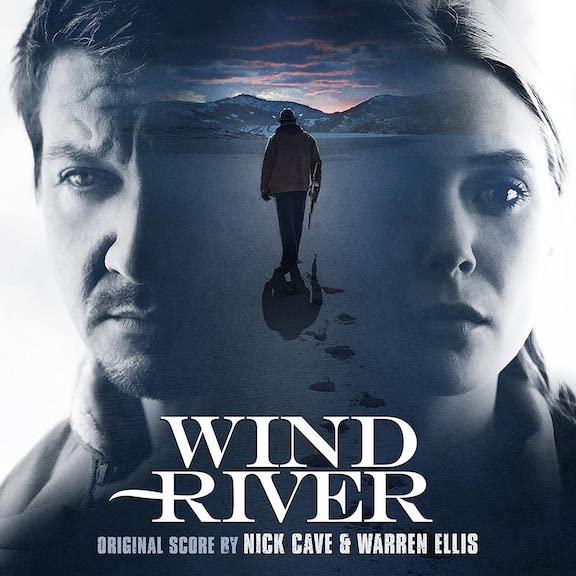 Ellis's violin or viola playing (I think viola) gives "Snow Wolf" a plaintive and gentle voice, set against some synth and strings pads.

The violin is also the main instrument for "Zed", but in a shy mood, while Cave's piano playing works with the strings and delicate electronic instruments to create crystalline surroundings.

"Tell Me What That Is" starts with ethereal tones that are soon joined by soft, keening, wordless vocals and then the violin.

The first sharp, dry sounds come from a plucked violin in "First Journey", backed by misty long tones, gently wailing wordless singing and accompanied by Cave speak-singing poetic lyrics. This cue is revisited by "Second Journey", "Third Journey" and "Three Seasons in Wyoming" also.

Violin, piano and electronics create bewitching lanscapes for "First Body" and "Breakdown" while "Never Gonna Be the Same" uses multiple droning instruments to create almost palpable emotion.

"Hunter" returns to the sounds of "Snow Wolf" and then with "Meth House" we get some new sounds and colors, a blend of electronics and/or electronically manipulated acoustic sounds to create a feeling of dread.

"Bad News" is another piece with Ellis's violin and Cave's piano presenting a simple yet heartfelt melody and chord structure against long tones but each of these pieces has its own moood. This one feels lighter than the title suggests.

"Second Body" is not a reprise of "First Body" but its own world of nocturnal grief suggested by log low tones and a lonely voice singing wordlessly.

More low tones and some very subtle additions of higher notes and a particularly gentle suggestion of sway come together for "Lecture", which leads to a more straightforward-sounding piece in "Corey's Story", with piano and violin prominent.

Piano and violin do most of the work in "See You Tomorrow", a short and tranquil piece, while "Cabin" is almost like ambient industrial avantgarde meditation music.

The "Snow Wolf" theme is revisited in "Shoot Out" and "Snow Flight" is another textural, shadowy cue.

Satie-like chords from the piano and an expressive and lovely violin or viola line combine with restrained use of electronics for "Memory Time", followed by the long tones and string-heavy "Survive or Surrender".

The record concludes with the title track, similar to the "Journey" cues but without words.
---