2021 December 27 • Monday
A long wished for original soundtrack recording is the 706th Soundtrack of the Week: John Barry's gorgeous music for The Tamarind Seed.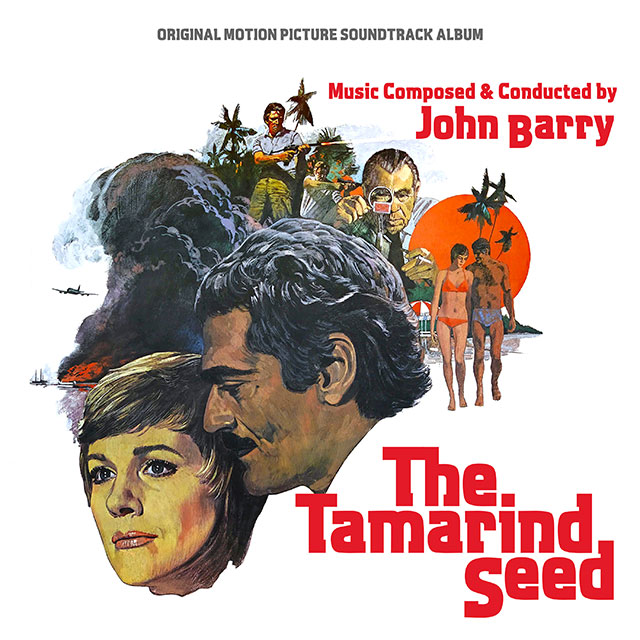 Barry wrote one of his loveliest themes ever for this movie, which is really saying something. And then he arranges the hell out of it with jazz versions, multiple vocal versions and numerous classic Barry orchestral versions, with devastating use of strings, harp, flute and brass.

The vocal version of the theme goes by the name "Play It Again" and one of the singers, "Wilma Reading", brings a Shirley Bassey-like quality to it that fits very well/

In whatever arrangement, with its swaying melody and haunting descending chromatic movement, it's simply pure pleasure to listen to over and over. And Barry's use of ostinato in cues such as "Judith Remembers" might even make you think of Bernard Herrmann's Vertigo score. Silva did a wonderful job with this, including source music and some unused cues. If you know John Barry, you should know what to expect. And if you love Barry's music, you either have this already or are ordering it right now.
---