Richard Band's music for The Resurrected is the 696th Soundtrack of the Week.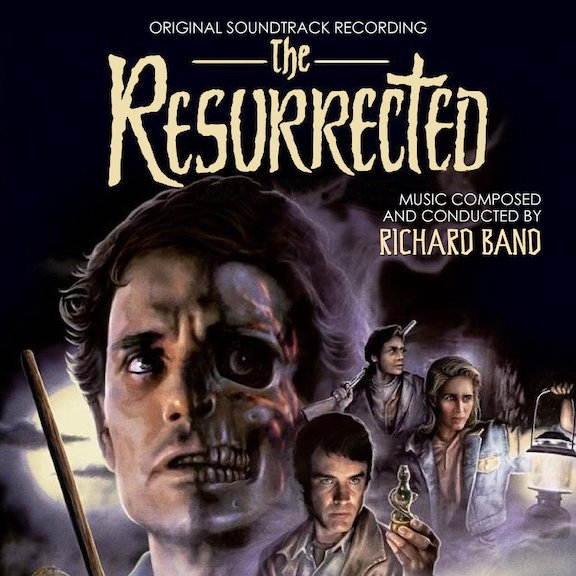 This was quite the listening experience. It's a huge orchestral score, with choir on some tracks, and just a rich, deep musical world.
Every track is intensely dramatic and vividly expensive of a mood or atmosphere.
Starting with the "Main Title" the music might make you think of some of John Barry's orchestrations but as you go on you'll find yourself in a cinema score environment that fits securely into place with not only Barry but Howard Shore, James Horner and Jerry Goldsmith.
Harry Manfredini's Friday the 13th music also comes to mind with a sting motif.
We picked this one for Halloween month just because it's a horror film score but it turned out to be a lot more than we expected. Perfect Shocktober listening!
---