The 684th Soundtrack of the Week is Earth, Wind & Fire's music for the movie That's the Way of the World, starring Harvey Keitel as a recording engineer in 1970s NYC who's forced by his mafia bosses to stop recording an amazing group called The Group (but who are in fact Earth, Wind & Fire) and to lend his talents as producer, arranger and engineer to a squeaky-clean, all-American family act.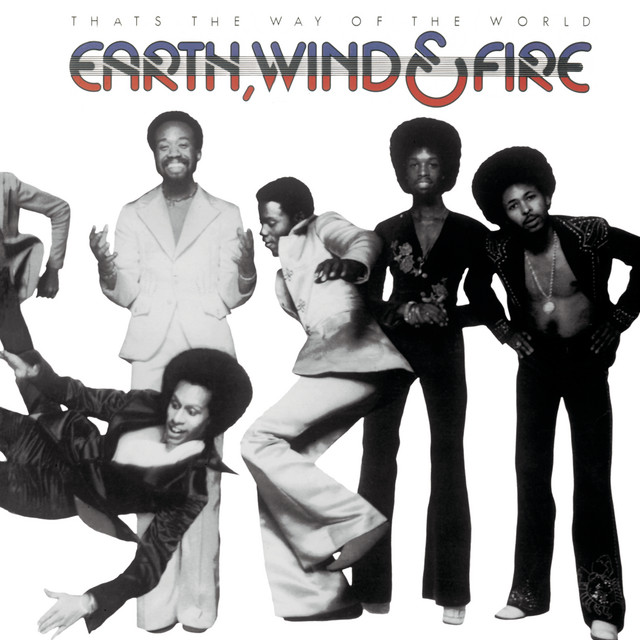 It's kind of an odd movie, not especiall good or bad but definitely an interesting document of the time and place. It's worth watching for the cast and the locations and also, of course, for Earth, Wind & Fire, who get a lot of screen time, including one memorable scene of them playing live at a roller disco.
As you might expect, the soundtrack album is all about their songs. Did the movie even have a score other than the songs? I can't remember.
"Shining Star" is an irresistible funk soul groover that's absolutely ready for radio at just under three minutes.
After that comes the title song, a sensitive love ballad but with the deep pocket you would expect.
Hand percussion and drum kit start off "Happy Feelin'", soon to be joined by a very active bassline and some horn stings and then vocals. There's also what sounds like a xylophone or marimba in there, too, as well as some great saxophone soloing.
Then it's time to get slow and sensual again with "All About Love", a soul ballad in 6/8 with lush sonorities and powerful use of the horn section.
"Yearnin' Learnin'" kicks off with just the piano playing an energetic riff until the rest of the band joins in with a sharp funk groove. "Once upon a time / A child was born / With a light to carry on / Didn't know what he had to be / Had a feelin' / He was bound to see."
Then another soul ballad, "Reasons", which has stunning singing in it, really a feature for the voice, which is given lots of space and knows what to do with it.
The next song starts with solo flute, something we might not have yet heard. It's joined by voices and then other instruments start trickling in. Don't worry, they get to another totally sick groove. Earth, Wind & Fire were such a great band, just incredible musicianship from everybody involved.
The record ends with perhaps the most complex song, "See the Light" ("Looking through the clouds / What do you see?").It starts out in a fast 7/4 and eventually lands on a much more laidback 4/4 before concluding with what sounds like some traditional African hand percussion and voice music.
---