2021 February 01 • Monday
The 659th Soundtrack of the Week is this lovely record of Franco Mannino and Sergio Montori's music for the movie Identikit.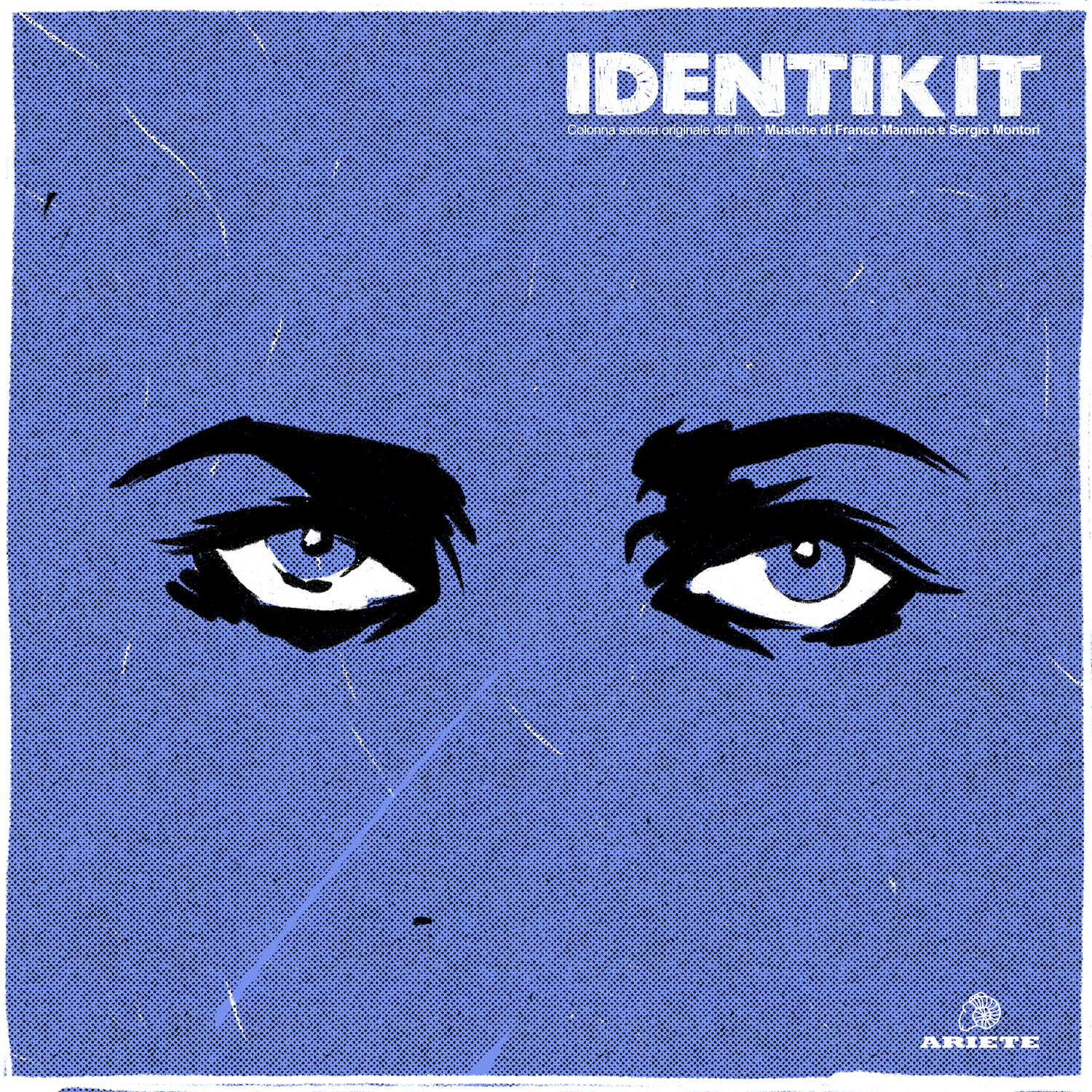 It's on transparent splatter vinyl!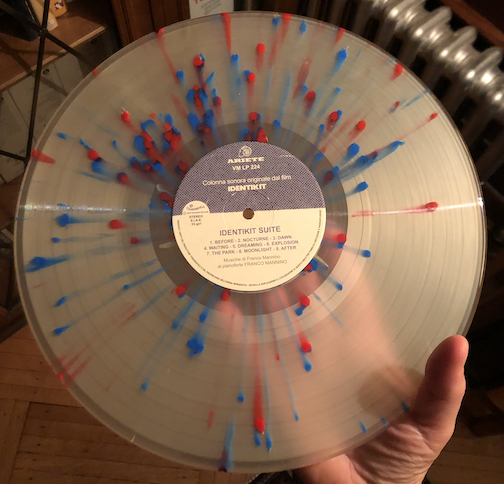 Each side of the record presents a suite.
Side A is the "Identikit Suite", beautiful solo piano music composed and performed by Fanco Mannino. The cues have names like "Nocturne", "Dawn", "Moonlight" and so on and are in the Satie/Debussy zone.
Side B is the "Elizabeth Suite", in which Franco Monnino and Sergio Montori collaborated on a program of relaxed and swinging jazz with electric piano, saxophone, brushes on the snare... The titles are "Liz One", "Liz Two", "Liz Three" etc. It's very loungey and dreamy though there is a rocking shake number, "Liz Five", and "Liz Seven" is more uptempo track with a sunshine pop feel to it.
It's an excellent record, especially nice early in the morning when you're having that first cup of coffee.
---