Happy birthday!
The 680th Soundtrack of the Week is the music from Lucky Man, a documentary about jazz violinist Billy Bang.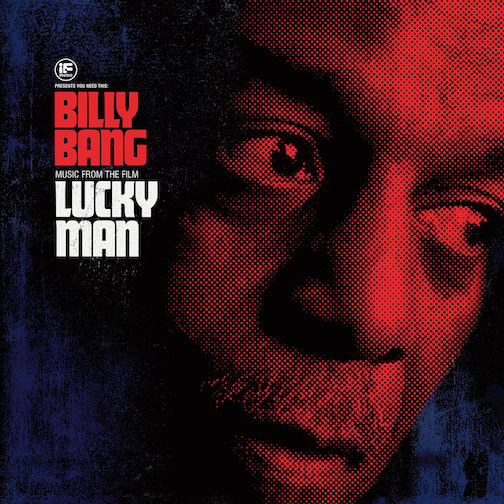 The CD alternates tracks of music with dialogue from the movie, which is about Billy Bang traveling in Vietnam, where he had previously been decades earlier, fighting in the Vietnam War.
There's an inherent conflict and tension involved, as you might expect. Bang has a violin instead of a gun this time but he himself says that he doesn't want to talk about his war experiences with the people he meets. For all he knows, he mighth have killed the parents of somebody he's talking to.
The music is beautiful, all live recordings of Bang playing with different Vietnamese musicians, such as saxophonist Trần Mạnh Tuấn, the Banhar Gong Group of Kuntum, the 25-member Phu Dong Family Band and musical instrument collector Duc Dau, who plays something called a Lithophone at one point.
Gorgeous improvisations and collaborations are found wherever you listen. I'd love to see the movie sometime.
---
2021 June 25 • Friday
After listening to Art Van Damme's Martini Time we put on Frank Marocco's Like Frank Marocco. In the liner notes Marocco himself says, "I tried to pick up where Art Van Damm [sic] left off. Not that I don't admire his work, because I do — very much. But the approach I take, however, is more modern than Art's".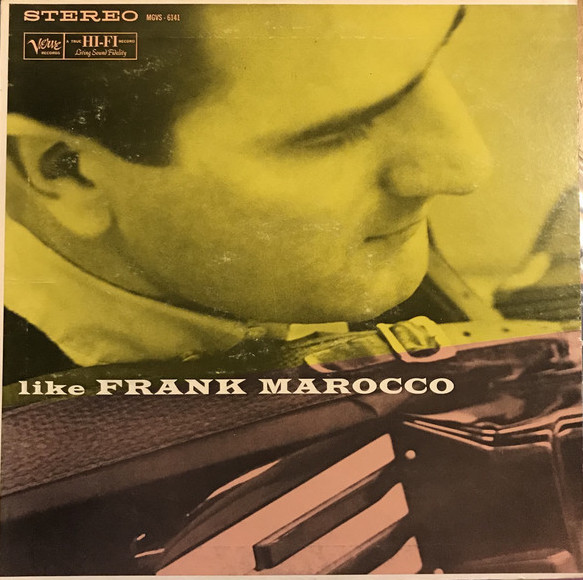 The world of jazz accordion is still way too new for us to evaluate what that comment might really mean, but certainly Like Frank Marocco is a strong, tight, mdoern, West Coast jazz recording with a solid selection of originals and familiar tunes.
The band is impeccable as well. Accompanying Marocco are Al Hendrickson on guitar, Victor Feldman on vibes, Lloyd Lunham on bass and Milt Holland on drums.
Hendrickson and Feldman both get lots of room for soloing and Holland occasionally gets some space as well. It's a great record.
The liner notes also mention "the significant names" in jazz accordion. Most of them were new to us but we plan to get right on that.
---
2021 June 23 • Wednesday
Here's another great accordion record with great guitar playing: Martini Time by Art Van Damme.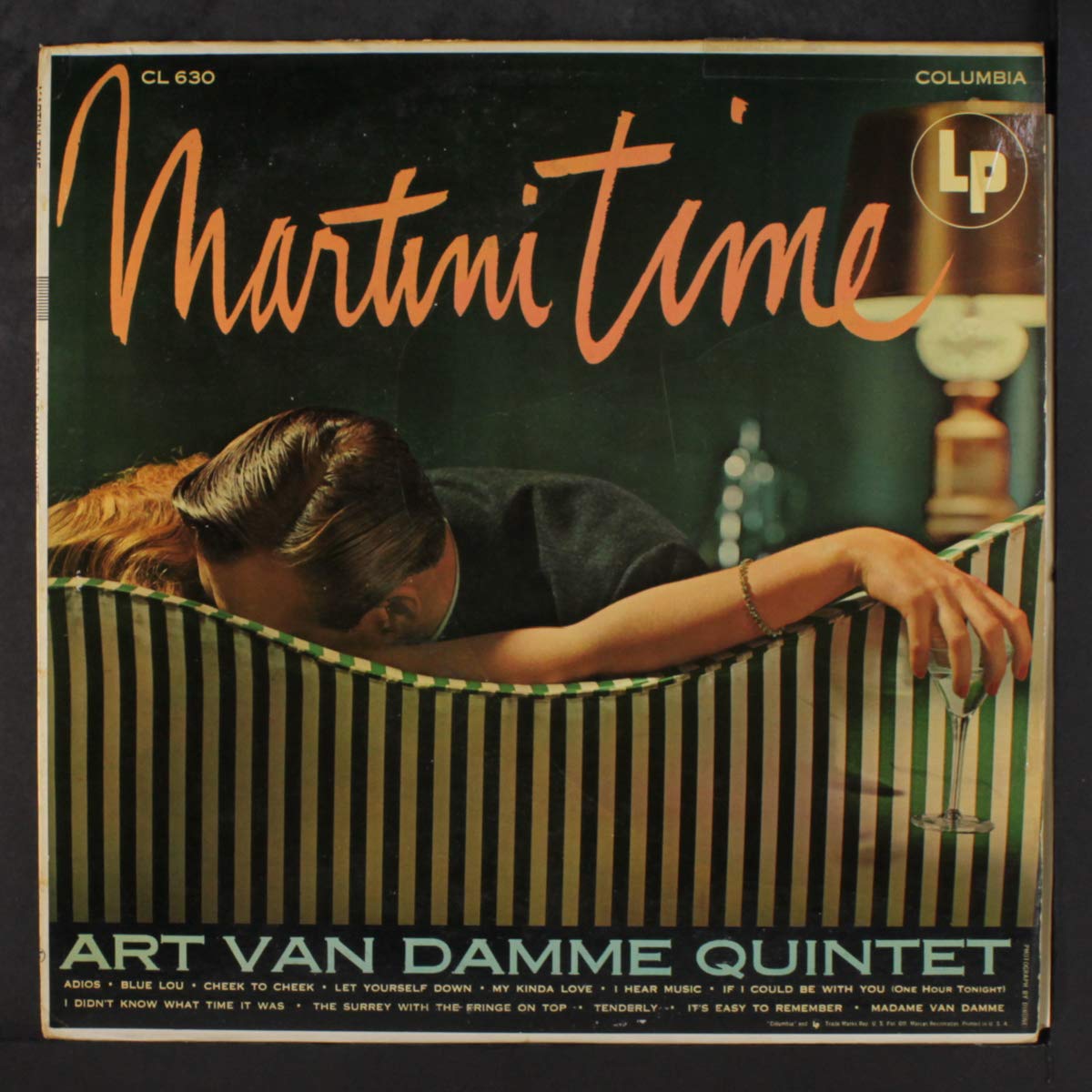 It's a really swinging group and for once I actually know who the musicians are!
Art Van Damme is on accordion, of course, with Charlie Calzaretta on vibes, Fred Rundquist on guitar, Lewis Skalinder on bass and Max Mariash on drums.
The energy level is consistently high and there are a few more laidback tunes ("Tenderly", e.g.) thrown in with the perkier ones.
Perhaps in a nod to Ahmad Jamal, they even do "The Surrey with the Fringe on Top"!
It's a great record that I've listened to several times in the last couple of weeks.
---
2021 June 21 • Monday
It's the first day of summer and summertime is surfing time so the 679th Soundtrack of the Week is the music for Thomas Campbell's surf movie The Present.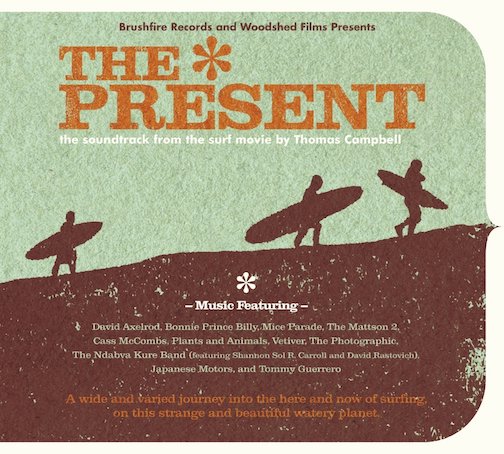 The first piece is "The Smile" by David Axelrod, a varied instrumental with tough over-driven guitar as well as strings, sometimes moody, sometimes soaring, ending unexpectedly with a delicate solo piano passage.
Vetiver's "You May Be Blue" almost sounds like it could be a Tonbruket tune with its insistently pulsing bass and drums supporting floaty vibes and electric guitar. When the singer comes in, though, it becomes a different sort of song, by turns sunny and bluesy.
Up next are The Mattson 2, a band we've enjoyed in the past, with "Longing of Leftist". This is a typically atmospheric and rocking number from them with impeccable drumming and electric guitar playing as well as vibes adding some different colors and textures.
Then it's Mice Parade's "Open Air Dance Pt. 2", a mixture of kind of "house" style drum kit beats with acoustic instruments from around the world plus electric piano coming together in a kind of world jazz fusion dance number.
Bonnie "Prince" Billy is familiar to us more by name than music so it was a pleasure to hear his "New Wedding" song here, a lean, tough, heartfelt song with uplifting energy.
"No Time for Time" by Tommy Guerero is like a post-Radiohead, post-MMW surf-pop instrumental piece with a few different sonic layers.
After that comes "When the Bible Was Wrote" by Cass McCombs, which takes the harmonic structure of the Endless Summer and numerous other surf instrumentals but adds lyrics and some gentle guitar embellishments.
Beautiful acoustic guitar playing as well as what sound like thumb pianos and perhaps steel drums as well as some other hand percussion create the dreamy and beautiful African piece "Ndabva Kure" by The Ndabva Kure Band Featuring Shannon Sol R. Carroll and Chris Berry.
Then there's a definite Lou Reed feel to "Spendin' Days" by Japanese Motors, a "Sweet Jane" type of song.
"A Contrivance" by The Photographic is the longest piece here at over eight minutes. It's a somewhat hypnotic instrumental that might remind you of Pell Mell or something like that.
The next song we've heard a zillion times, "Spellbinder" by Gabor Szabo. What to say? Incredble groove and phenomenal guitar playing as well as just an awesome number. Never get sick of this!
It's a tough act to follow and the record goes quite wisely to a more recent rock/pop song, "Good Friend" by Plants and Animals. This sounds like something you might hear on college radio now or sometime in the last twenty years. I like it.
Then The Mattson 2 come back to close out the record with a bonus track, "Yeppers", in which they're collaborating with skateboarder/musician Ray Barbee. It's fairly jazzy with nice saxophone soloing and of course guitar playing.
---
2021 June 18 • Friday
The next accordion record in our survey is simply titled Accordion and the instrument this time is played by Dominic Cortese.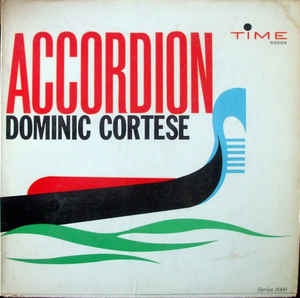 This is a more familiar approach to accordion music, with waltzes and tangos and polkas. There's even a movie theme thrown in, from La Strada.
The arrangements, by guitarist Al Caiola, who also contributes guitar playing and conducting, are very impressive. There's even the odd special effect or two, such as when, I think, Cortese uses the accordion keys without the bellows to produce some unsual percussive effects.
In addition to Caiola, guitarist Don Arnone also plays on the record. Whoever is doing what—it's not clear exactly how the instrumentation fits the tracks, since there are two guitarists, two bassists and two drummers credited but you never hear all of these people at the same time—the musicianship is excellent throughout.
---
2021 June 16 • Wednesday
The hunt for jazz guitarists of the 1950s and 1960s has led us to some great accordion records from that time.
The first such for your consideration, and with our highest recommendation, is Jo Ann Castle's Accordion in Hi-Fi.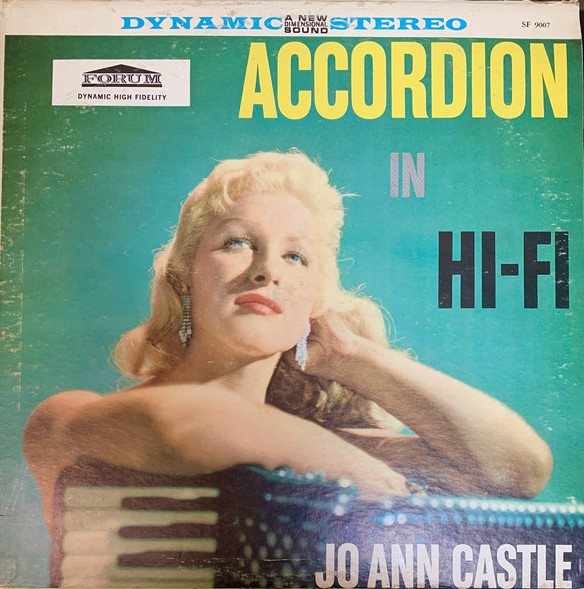 It starts with a deceptively slow intro to "Tico Tico" before taking off and dazzling the listener with Castle's lightning speed playing.
The program has much more to offer than virtuosity, however, as the musicianship and sensitivity of the players are both on a very high level, and are on display in more relaxed settings such as "Harbor Lights" and "The Breeze and I".
The classic "The Flight of the Bumblebee" gets a reworking as a breakneck "Bumble Boogie" and there are also wonderful renditions of "Sway", "Cherokee" and "The World Is Waiting for the Sunrise", among others.
The only complaint is that we don't know who's accompanying Castle on guitar, bass and drums. Whoever they are, they're fantastic.
---
2021 June 14 • Monday
The 678th Soundtrack of the Week is Stephen Lawrence's music for Alice, Sweet Alice.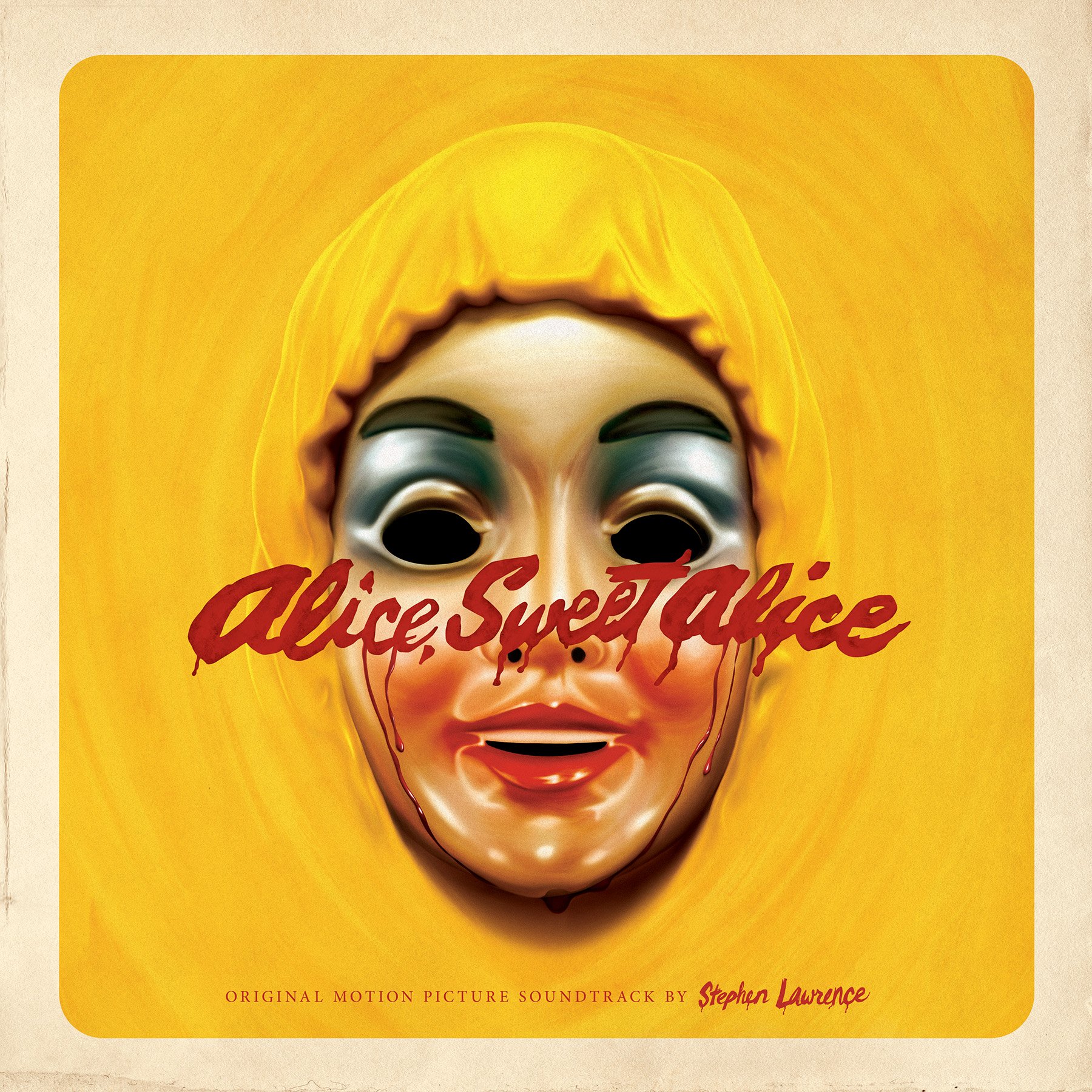 It's on "Yellow Rain Coat with Blood Red Splatter" vinyl!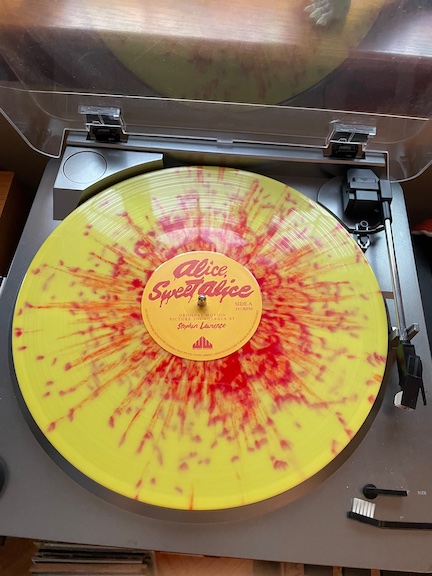 The "Prelude" is immediately eerie and atmospheric, with wordless childlike singing and keening strings behind a hynpotic repearing figure.
This followed by a stately waltz of a "Main Title" with a romantic and melancholy feel to it.
Then it's time for more creepiness and suspense has bowed bass, the strings from the "Prelude", the strummed piano strings, interesting uses of percussion and other instruments, create portraits of "Alice in the Basement", "Psychologist's Office" and "Dom and Alice in the Basement".
"Rent Check Opera" is actually an operatic piece with vocals and everything. Lawrence went the distance for this movie!
The "Prelude" is recalled for "Alice in the Warehouse" and then "Alice and Angela" tags the waltz mood of the "Main Title" while also creating some tense atmospheres.
A dissonant and disturbing take on a lullaby theme gets "Karen Locked Up" and then church organ announces that "The Casket Heats Up", for a scene in a creamtorium or funeral parlor, I imagine.
Similar motifs become more intense for "Dom at the Warehouse" and the "Prelude" is revisited for "Karen on Her Bike".
"Romance/Mrs. Tredoni" is a very different cue, with delicately arpeggiated piano playing and comforting string parts, giving a nice alternative to the tension and general scariness that's come before. Although the second hal of the cue is another moody and slightly ominous cue, immediately reprised in the next track, "Mrs. Tredoni 2".
Side A concludes with "At the Warehouse/Chase", another haunting and lilting piece with menacing low tones at first, ending up with a more muscular and tenser cue for the "Chase".
The B side begins with "Processional", a Bach-like church organ piece, followed by "The Pathologist", a return to the horror waltz theme.
The organ then returns for "At the Church" and then there's an abrupt shift to dive-bombing strings and a very Herrmannesque cue, "Not Again", which also brings back the church organ.
"Mrs. Tredoni Fixs a Fish" is a pretty but also suspenseful cue that suggests unsettling activities.
Then "Rolling Dom" is a swirl of different sounds from the orchestra that leads into the very Psycho- and It's Alive-like "Driving in the Rain".
"Alice and the Roaches" and "The Roaches" revisit the moody horror waltz and then there are "Main Theme 2", "Rolling Dom 2" and "Prelude 2", which are pretty self-explanatory.
---
2021 June 11 • Friday
In addition to Neumation's recent book of Bernard Herrmann's score for The Day the Earth Stood Still, there is yet another, massive, definitive printing of a major soundtrack work for a historic sci-fi movie.
Omni Music Publishing has added to their already considerable catalog of film scores with a full score book of Jerry Goldsmith's music for Star Trek: The Motion Picture.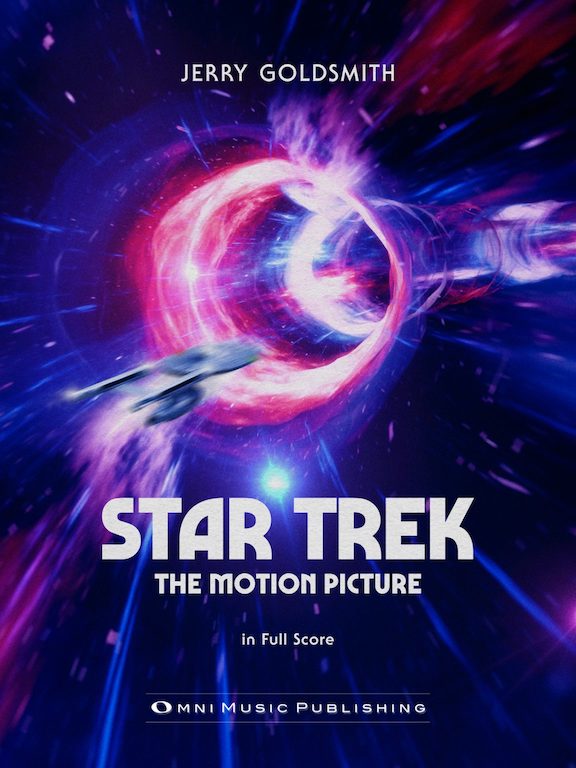 Every once in a while I revisit Star Trek: The Motion Picture to confirm that it isn't a good movie. It isn't. But it is an interesting one and in some ways its failure is commendable while the successes of other movies simply demonstrate a lack of imagination, a hedging of bets, if you will.
But when it comes to music, Star Trek: The Motion Picture has one of the greatest scores of all time, composed by one of the unassailable champions of the form.
We love Jerry Goldsmith here and we've listened to this score, with and without the movie, a lot.
It's beyond thrilling to be able to read along now, to see the notations for blaster beam, among other instruments, to see altered and unused cues in their written form and to have the benefit of Omni's light analysis of the various themes and motifs.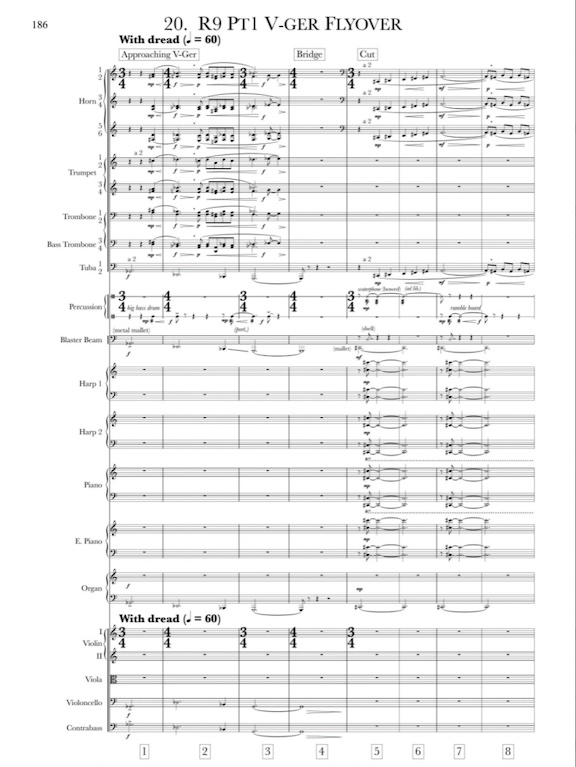 Do me a favor and go buy this, even if you have no interest at all. I just want to encourage this kind of activity as much as possible.
---
2021 June 09 • Wednesday
For a while now, decades, I guess, we've been living in a golden age for soundtrack music releases. It's incredible how much incredible music has been made available, mostly thanks to the efforts of a relatively small number of dedicated people with their own labels, such as Film Score Monthly (sorely missed now), Intrada, Cinema-kan, Quartet etc.
The Twilight Time limited edition blu-ray series has also been releasing high quality transfers of films with isolated audio tracks for just the music. This is also an amazing development.
And now we have to consider another part of film score appreciation that's gaining ground. The release of the actual written scores. With the right combination of book and blu-ray, you can now watch, listen and read along.
Exhibit A is Neumation Music's new release of Bernard Herrmann's groundbreaking and still thrilling and unmatched music for The Day the Earth Stood Still.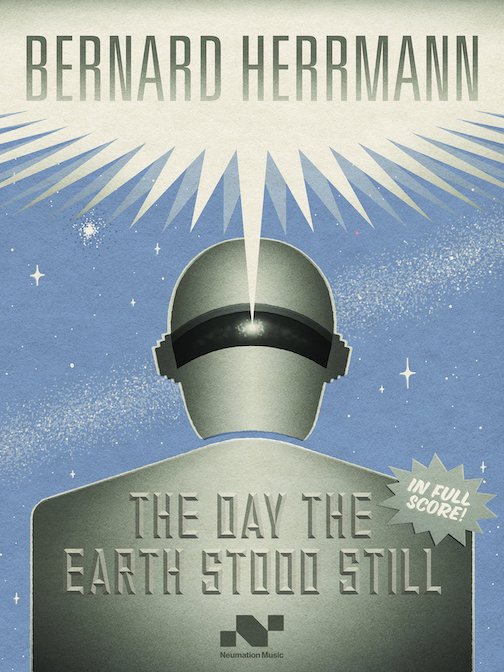 Famous for its use of electric instruments, most notably two theremins but also electric guitar, electric cello, electric violin and electric contrabass—who else was even thinking of these instruments in 1951?—this is one of Herrmann's masterpieces, anticipating trends in concert music, minimalism, for instance, that critics and serious audiences would swoon over decades later.
The book has an introduction by the son of the original electric violinist on the session, as well as a survey of the score, breakdowns of the individual cues and notes on certain instruments (of which one is the theremin, as you might expect).
There aren't very many books that are essential to the Bernard Herrmann devotee's library, but this is absolutely one of them.
---
2021 June 07 • Monday
And it's back to soundtrack master Jerry Goldsmith for our 677th Soundtrack of the Week: Shamus.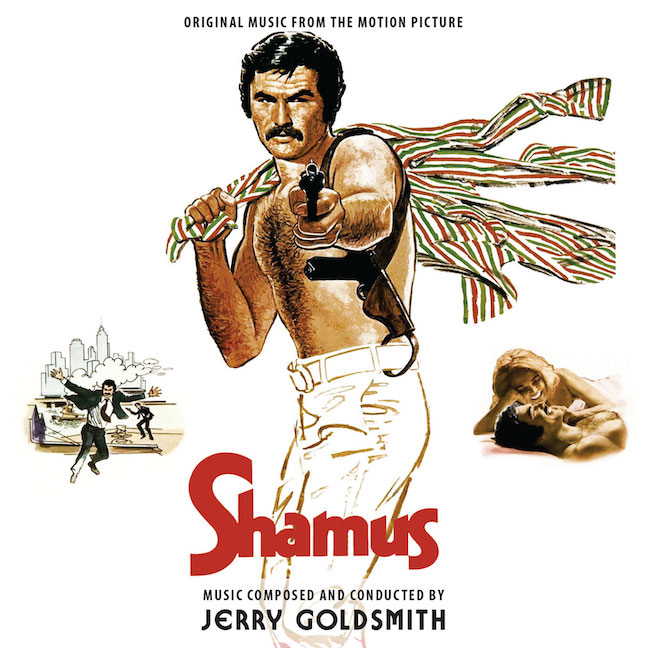 First of all it's a pleasure to see so many favorite musicians on the session: Shelly Manne on drums, Ann Stockton on harp, Milt Holland on percussion, and Al Hendrickson on guitar. ("Al" turns out to be short for "Alton"!)
There's also Moog in the ensemble, played by Michael Lang, not a familiar name to me.
The "Main Title" is a beautiful, gentle, swinging 9/8 piece with exquisite piano and keyboard playing by Artie Kane or Pearl Kaufman or both. Hendrickson does some very subtle and restrained wah-wah guitar as well.
The same theme is then given a mood transformation for a shaggier and tougher sound in the short cues "A Real Dog No. 1" and "A Real Dog No. 2".
A sprightlier, brighter version of the main theme, led by electric piano, is the focus of "The Warehouse".
"Here I Come—Part I" and "Here I Come—Part II" are exciting action pieces in 6/8 with some similarites for Goldsmith's music for the Flint movies. Hendrickson's guitar is a feature in the second part.
Then there's the love theme, "Getting Acquainted", also in two parts. It's another reworking of the main theme but subtly arranged so that the same melody sounds very different. Part of this is due to the different rhythms expressed by different instruments, perhaps similar to what Jimmy Giuffre used to call slow-motion counterpoint.
And then things get groovy in "Surprise Visit", in which guitar and harp really get to make an impression and Goldsmith lets the strings create a sumptuous atmosphere, while drums and tabla keep things swaying irresistibly.
The Moog has a lot to say in "A Broken Limb", a tense and lean action piece with Goldsmith deploying piano and percussion in terse and jagged figures that might remind you of how effectively he scored First Blood as well as the Flint movies.
This delightful but too short score concludes with the tender and dreamy "Stay in My Life", a recapitulation of the main theme.
---
2021 June 04 • Friday
Happy birthday!
Fifty-nine years ago today, when somebody I know was turning one, The Beach Boys released their second single, "Surfin' Safari" b/w "409".
The "409" is a hot rod, a "four-speed, dual-quad, positraction 409", to be precise.
What could any of that mean? We looked at the April 1961 issue of Hot Rod magazine to find out.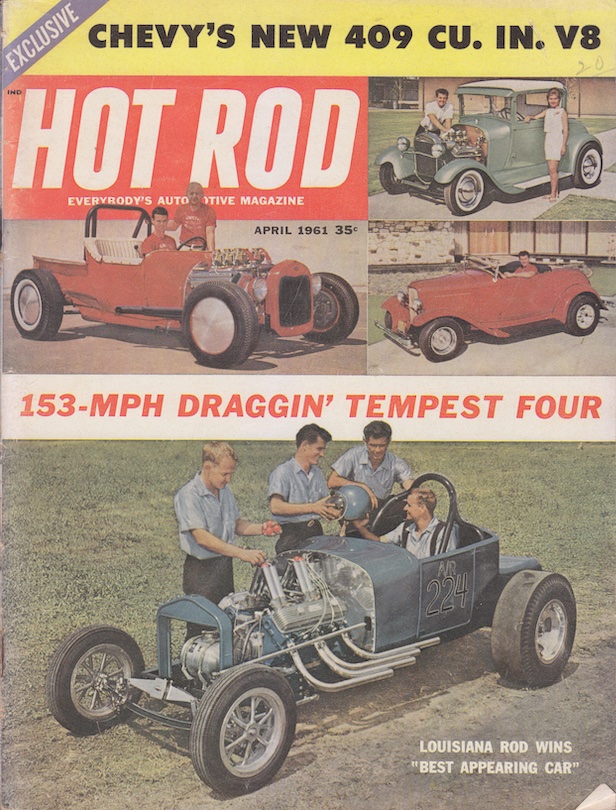 Hot Rod is actually a pretty technical magazine and we were not enlightened. Does it refer to the four-barrel carburetor or the dual head pipes? No idea.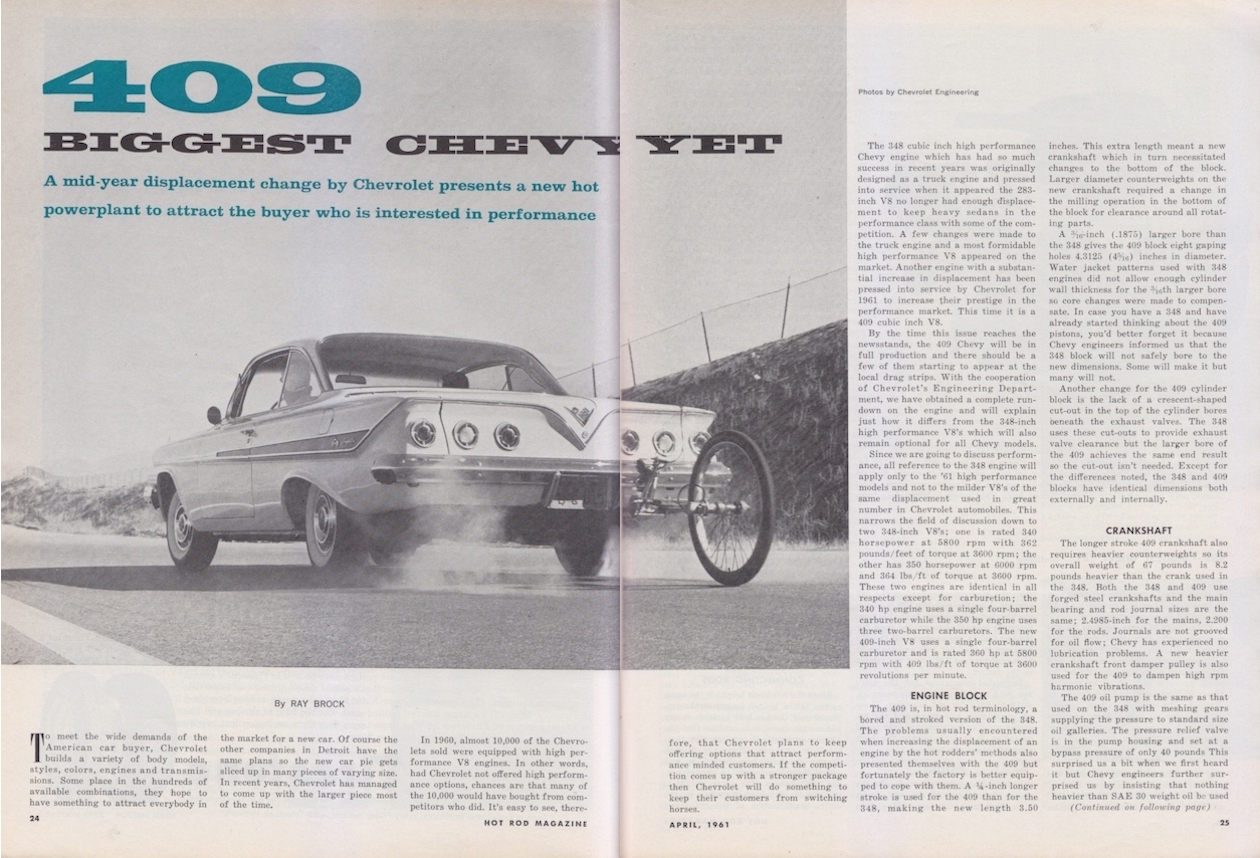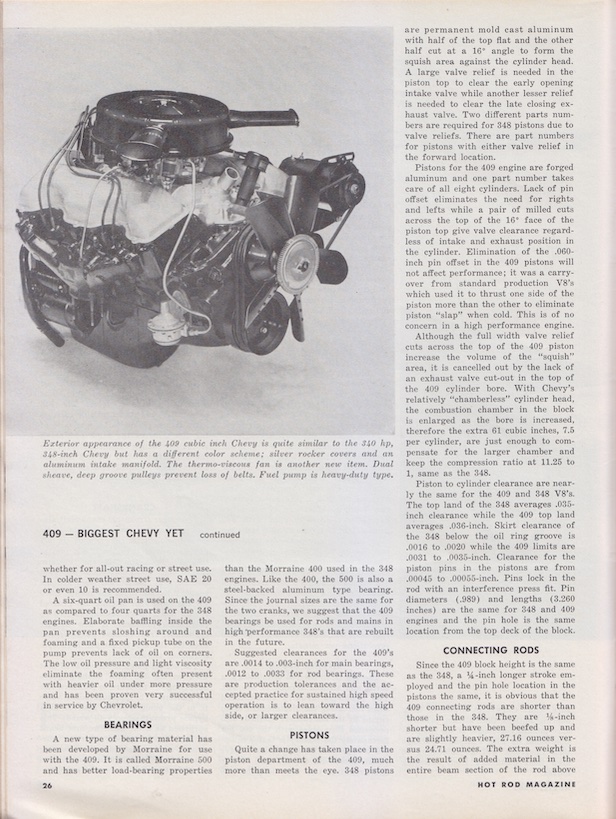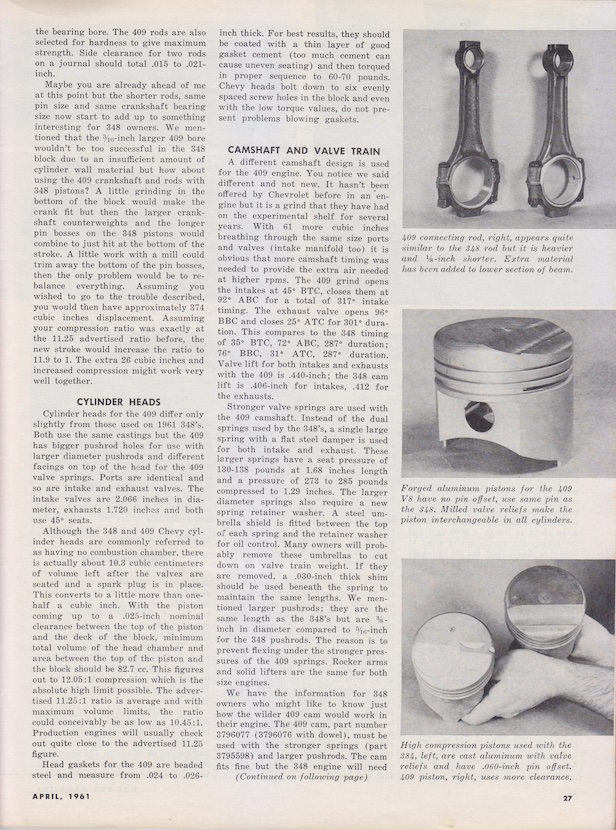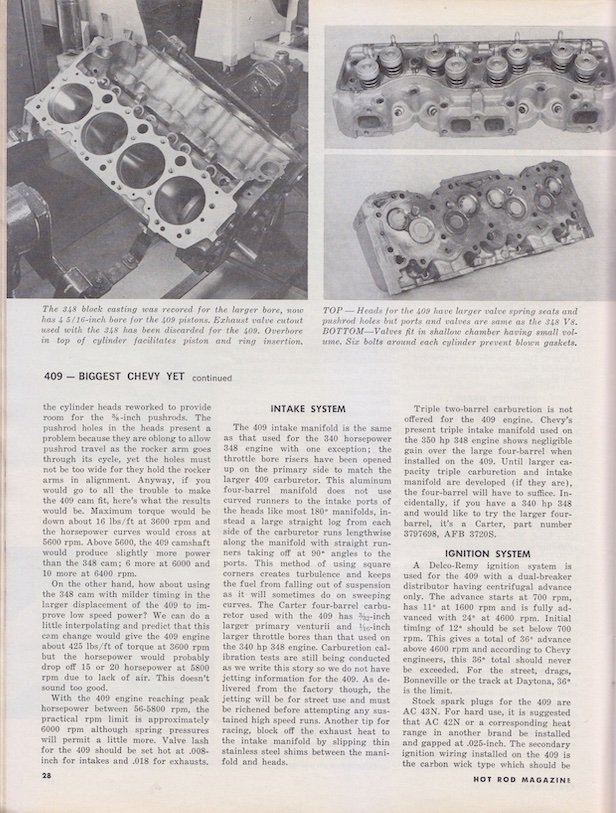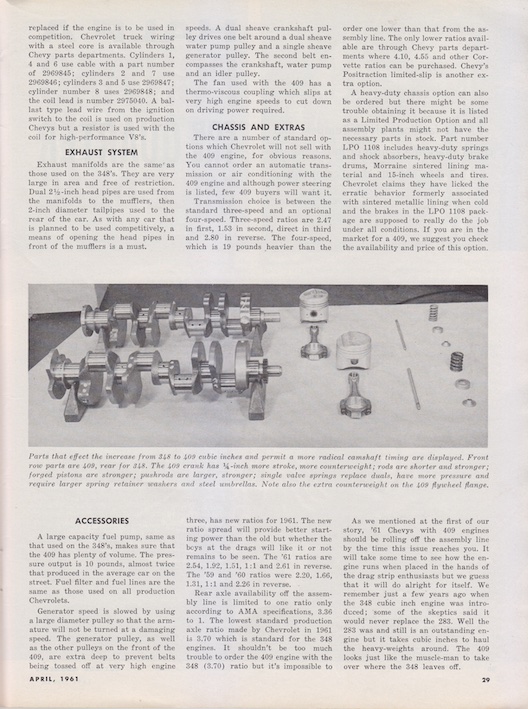 Presumably all of that means that it's real fine.
---
2021 June 02 • Wednesday
Jeremy Scott's Original Sin: From Preacher's Kid to the Creation of CinemaSins is a thoroughly enjoyable, entertaining and even educational book which I'd recommend to anybody with the slightest interest.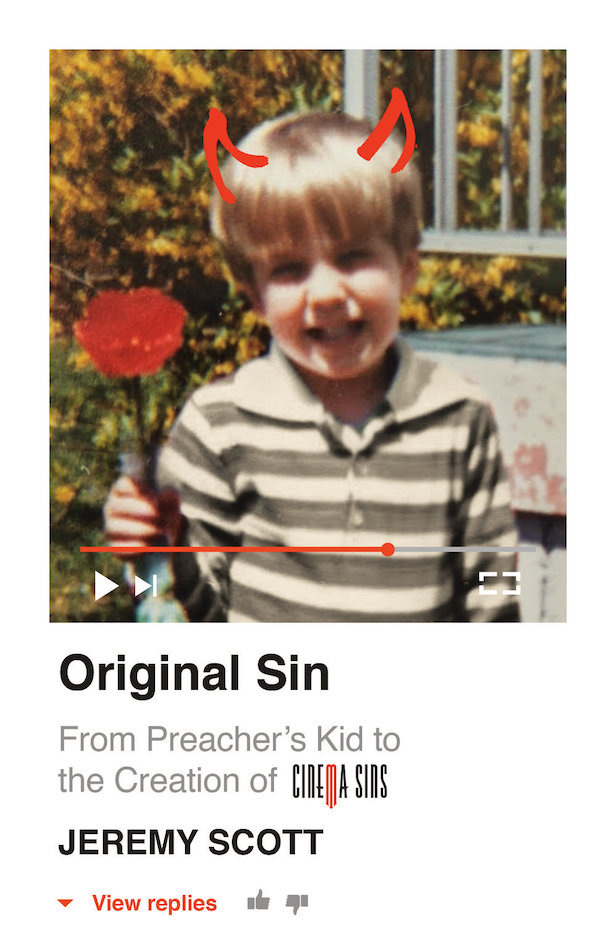 While I've been a fan of CinemaSins for years—I have two t-shirts from them—, I hadn't given much thought to the people who made it or the inspiration for the channel, beyond a strong feeling that they could chase their lineage directly back to Mystery Science Theater 3000, a deduction confirmed in this book.
What I never would have guessed is that Jeremy grew up in a very religious household and was, in fact, not allowed to go to the movies as movies were considered, well, sinful. Beyond the occasional "safe" fare such as The Care Bears Movie he pretty much had to wait until he had left home at the age of eighteen to see all the movies that we take for granted.
The story of his upbringing is interesting and always affirming and sympathetic. He loves his parents and is proud of them for their sincerely held beliefs, their work ethic and their love for their family. While their views on movies make me a bit dizzy, Jeremy certainly seems to have benefited from having been brought up with all of the really important elements necessary to health and security.
And look! He's flourished! He's made a love of movies into an extremely well paying and self-employing gig and can go out to eat at Chart in Los Angeles and New York. He wrote a book and I bought it!
Also in here is a lot of stuff about CinemaSins, of course, how the channel began and grew, as well as some general advice for aspiring YouTubers.
That's fairly interesting too but not as interesting as Jeremy's stories of working in actual movie theaters.
All in all, it seems like he's had a terrific life so far and he made a really great book out of it.
The first line is "I was born not breathing, and for two minutes the doctors worked to revive me". (This turns out not to be true, not of Jeremy, anyway.)
---