2020 December 14 • Monday
For our 652nd Soundtrack of the Week we're enjoying Harumi Ibe's score for the classic Nikkatsu "borderless action" movie A Colt Is My Passport.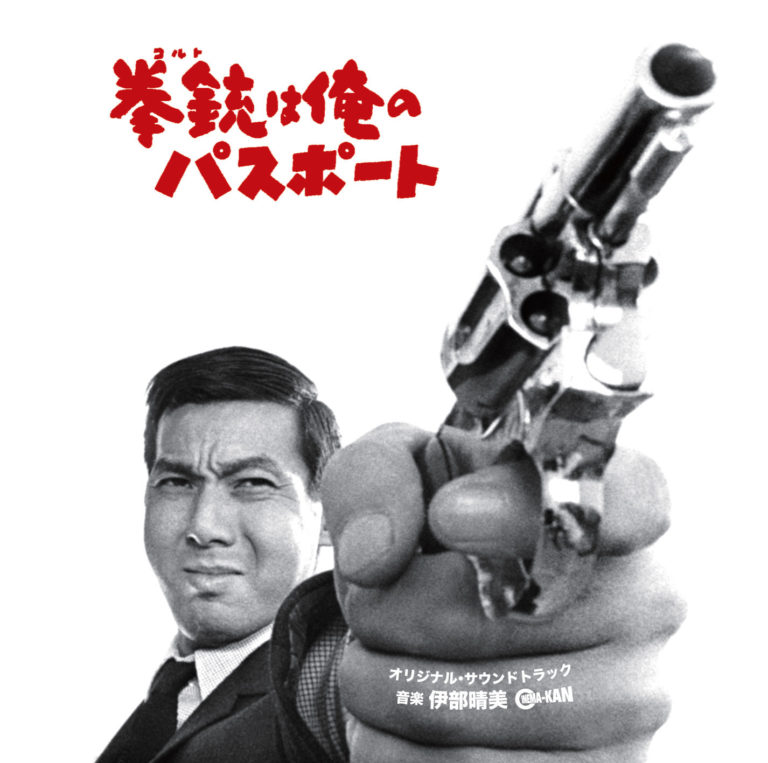 The music is suffused with the spirit and sound of spaghetti westerns. You'll hear harmonica, whistling, twangy electric guitars and so on.
After a gentle opening with acoustic guitar and harmonica, there are some gunshots and then a Django-ish theme with electric guitar and whistling comes in.
Most of the rest of the music is devoted to renditions of this theme. It even gets a swinging jazz combo version with vibes, flute and muted trumpet.
But there are also a few slow, bluesy, late-night sort of jazz cues, a gentle vocal number ("Aitaize") for just a male singer and acoustic guitar and a female vocal number with a larger ensemble as the backing band.
Then there are some bonus tracks, suites of cues from other classic Nikkatsu movies of, I believe, the same period. These selections offer a wider variety of musical styles and we can only hope that the great Cinema-Kan label will release the complete and chronological scores from these films someday!
---