2020 November 27 • Friday
And here is my other favorite headline, LIMITED FARM BILL FAVORED, in the Preston Sturges movie The Great McGinty.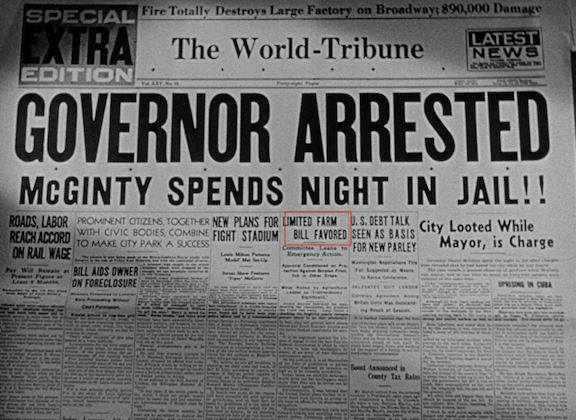 The Great McGinty (1940)
Also seen are those old standbys BILL AIDS OWNER ON FORECLOSURE and U.S. DEBT TALK SEEN AS BASIS FOR NEW PARLEY.
Perhaps NEW PLANS FOR FIGHT STADIUM is another one to start noticing.
---