Feature-length films hog all the action. Our 647th Soundtrack of the Week is for a short film that won a Golden Palm Grand Prix at Cannes in 1966. It's Skaterdater!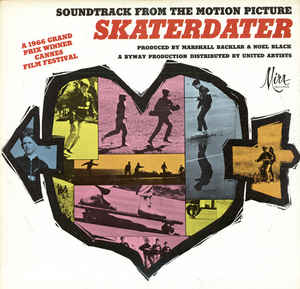 Who wrote this music? Mike Curb is credited as "Composer-Arranger" and Nick Venet as "Musical Supervisor" and the liner notes mention "their brilliant collaboration on the score" which "gained them praise in many highbrow circles where rock music is not normally thought of as an art form".
But every track has "(Stout-Dodd)" as its composer and word on the street is that the music is at least performed by an uncredited Davie Allan & The Arrows.
For what it's worth, Venet and Curb get the onscreen credit.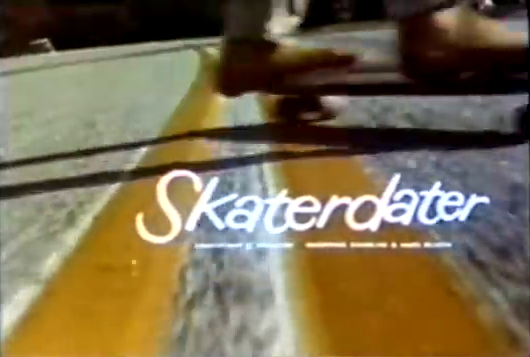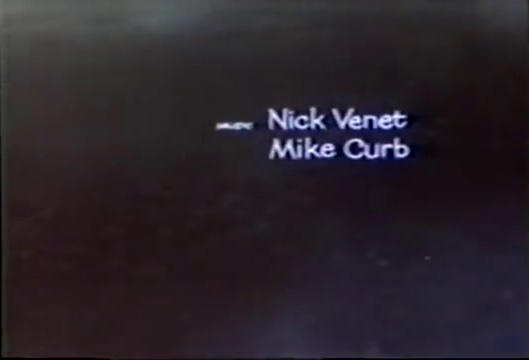 I'd love to know exactly everything about the music on this record because it's absolutely amazing, one of the best surf/instro albums I've ever heard.
The songs are all pretty short. There's one that's three minutes and two that are 2:35 but many of the others barely pass the two-minute mark and others are even shorter than that.
"The Fountain" is a dramatic and noble-sounding tune that could be nudged into a surf anthem.
"Skaterdater I" is an up-tempo and driving number with a bass intro that might remind you of "Church Key" and some "Wipeout"-worthy snare playing. The main melody is very reminiscent of another surf classic but exactly which one is escaping me right now. Definitely in Ventures territory here.
Then we get a killer surf ballad, the dreamy "Missy and the Statue", which shows just how expressive an electric guitar can be with the right amp and some reverb.
"Skaterdater II" reprises "Skaterdater I", as you might expect, but with a slightly different sound and the addition of organ, giving it a "Telstar" feel.
After this the band shifts gears a bit for the bouncy and jaunty "Skate Out" which gets a lot of drive out of the drummer playing the drums and a monomaniacal electric guitar part.
"Skaterdater Rock" is the same melody as the other "Skaterdater" cues—I guess this is the main theme— but this sick-sounding fuzz/distortion guitar certainly sounds like it must be Mr. Davie Allan. I'm not aware of anyone else who has ever sounded like this.
Side A wraps up with "Together I", a happy/sappy probable love theme in which flute takes the lead on the melody, eventually playing as a duet with the electric guitar. There's also an unexpected burst of circus clown music in there, presumably for a specific moment on screen.
The B side kicks off with "Statue", which has a relentlessly pounding drums and bass, long organ tones and regularly strummed guitar chords creating a gradually building dramatic environment for the lead guitar line.
"Skate Board Safari" is almost a really sunny and happy song but there's a minor chord in there and some surprising double picking that adds some clouds to the overall feel. Wonderful tune.
And then we have "Skaterdater III", the longest song here at three minutes, and still the same theme you've heard before but this time played more slowly, almost meditatively. It has a lovely hypontic quality to it here.
"Together II" has the flute again but also acoustic piano this time. It's followed by "Skaterdater IV", which has the strongest "Telstar" feel of any of them.
And then, all too quickly—though this is the soundtrack to a seventeen-minute film—we come to the last track, "Missy's Theme", which is actually a reprise of the "Together" theme.
Really fantastic stuff!
---