For our our 642nd Soundtrack of the Week, getting into the Halloween spirit, we have a double feature from composer Garcia Morcillo: The Night of the Sorcerers (La Noche de Los Brujos) and The Witches' Mountain (El Monte de Las Brujas).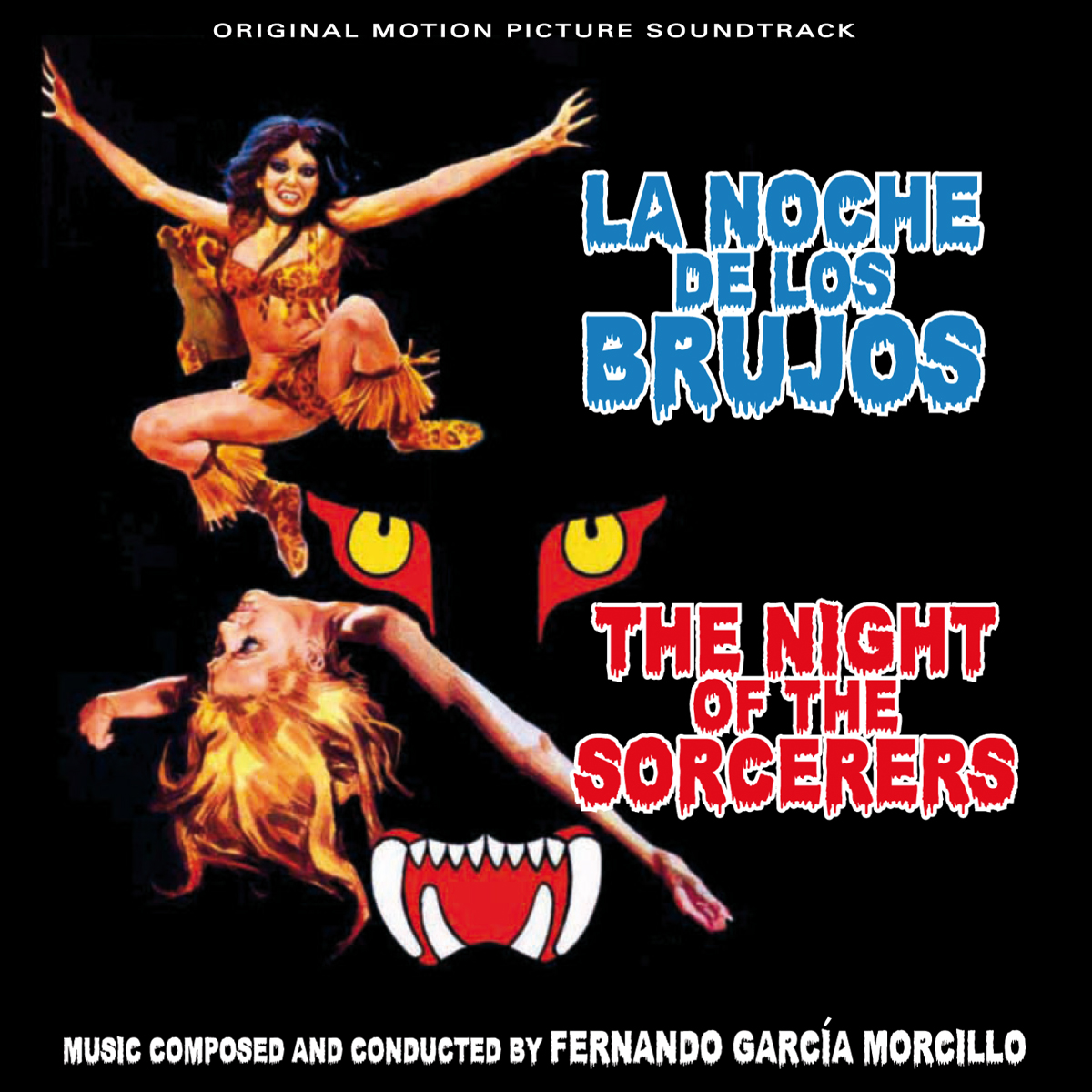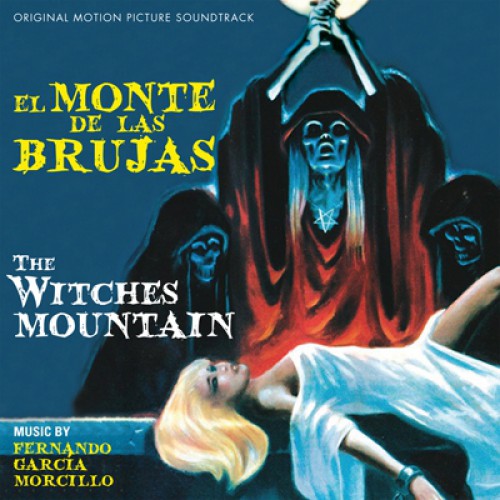 The main title theme for La Noche de Los Brujos is a wonderfully groovy and exotica-dosed instrumental number with electric guitars and various percussion instruments colliding with some Les Baxterish arrangement ideas. Like if Les Baxter had ever collaborated with Santana maybe.

The electric guitar takes the lead for "Montando El Campamento", an interestingly spiky and spacious piece that exploits the potentials of percussion and organ as well as electric guitar and electric bass guitar.

After this comes a cue of nothing but hand percussion for "Danza Ritual — Bumbasa 1910".

"Encuentro Con Munga" has a similar feel to "Montando El Campamento" and it was around here that I realized that this was reminding me of some African music I had heard a long time ago.

But then the score takes a sharp turn toward the lounge with "Deseo En La Selva". The violin is the main voice here and transmits a lot of feeling. The rhythm is not, it seems to me, bossa nova or samba but I believe it to be in that family.

Another hand percussion track comes next, "El Sacrificio De Agnes — Bumbasa 1910", similar to the previous all-percussion cue.

"Fotografiando Amores Salvajes" is very close to being a vocal version of "Deseo En La Selva", with a different arrangement, different rhythm and a woman singing wordlessly.

There hasn't been a lot of music so far that suggests "horror movie" but with "El Cavero De Los Brujos/El Sacrificio De Carol", the organ and percussion go into a freaky and intense zone that starts suggesting some gruesome activities.

But then we're in funk jazz vaguely African music land with the saxophone-driven "Liz Recuerda A Carol". I could imagine Fela covering this.

"Las Mujeres Leopardo" then delivers, via string section, the creepiest and most tension-laden cue so far. This is definitely horror-movie territory and while I don't know what's happening in this scene, I'm very confident that it's not good.

Finally the score for this film wraps up with "Los Celos De Tunika/Suenan Los Tambores", which begins with electric guitar and bass in a relaxed and jazzy mood before the percussionists burst in with some frenzied rhythms.

For El Monte de Las Brujas Morcillo has a larger ensemble to work with, as immediately evidence by the trumpet, strings and rhythm section that create the lyrical and groovy "Prólogo (Carla Busca A Circe)".

Next is "Qué Canticos Son Esos", a choral number that suggests Satanic activity and uses tape delay or some other kind of echo effect for extra weirdness.

Even though there's some unsettling dissonance in the strings, the jazzy trumpet and brushes on snare of "Camino De La Montaña (#1) are a nice respite from the aggression of the previous track. It has an off-kilter feel to it and reminds me of some of the music for Alphaville

"El Misterio Del Coche" starts out with long string tones and some rumbling from the bass and then shifts into pizzicato madness.

Then we get a title song, sung in accented English by a female singer. It's a vocal version of "Camino De La Montaña".

Then it's all strings (with some reverb) for "Los Efectos De La Tisana", a cue with almost a folksy Americana feel.

Then we get two vocal numbers featuring the same singer as before. First is the slow and luscious "Ven", with sumptuous string padding. Then there's the a cappella "El Reino De Los Muertos" in which our singer is backed up by some other voices for a song that has a similar shape as "Los Efectos De La Tisana".

"Akelarre" brings back our Satanic choir but this time they brought the band and the orchestra with them for a propulsive groove, swirling strings, pounding timpani and electric guitar and bass guitar!

"Camino De La Montaña (#2) is very much like the first one but without the trumpet.

More pizzicato comes next for "La Mujer Gasto" and then the score wraps up with the slow and somewhat regal-sounding "El Monte De Las Brujas", which is a showcase for the strings.
---