2020 July 24 • Friday
Here's a record we were happy to add to our miscellaneous mid-century "guitar" collection. We were really happy to find it at Black Gold coffeeshop in Brooklyn (probably the Court St location and not the one that was in the now long-gone Museum of Morbid Anatomy lobby).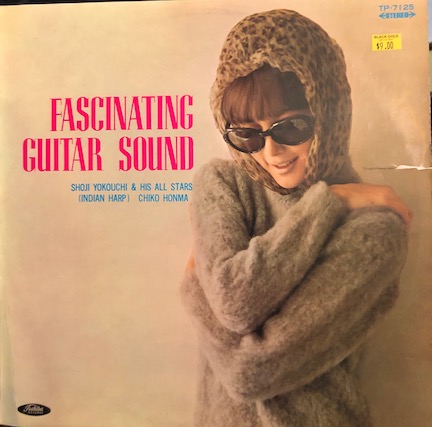 It's even on red vinyl!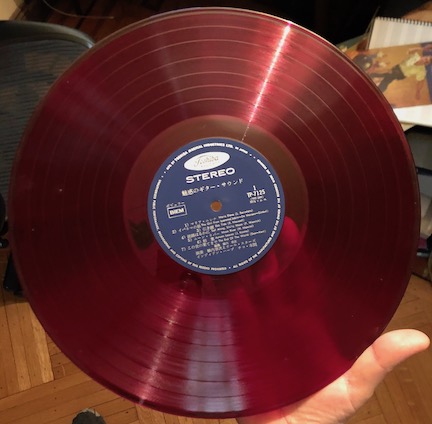 It's a very mellow record, with the fastest tempo being fairly moderate.
Yokouchi plays acoustic guitar throughout, with a very reverby sound.
Many songs do feature Chiko Honma on the harp. "Moon River" benefits in particular from the addition of that instrument.
Other than that the band is basically drums, bass and organ with the occasional addition of ukulele and/or percussion.
There are a couple of bossa nova pieces, including the inevitable "Girl from Ipanema" and some solid takes on very familiar songs like "Stardust" and "The End of the World" which are nevertheless great to hear again as presented here.
---