In addition to soundtrack work, Kenyon Hopkins also did at least a couple site-specific concept albums.
This one is The Sound of New York.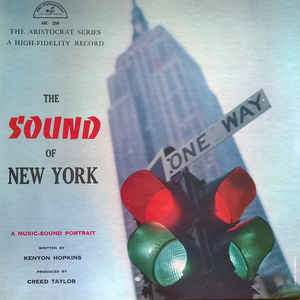 The record opens up like a book and indeed has one turnable page inside. Jack O'Brian's text about the city is accompanied by terrific photos by David Drew Zingg.
This one is The Sound of New York.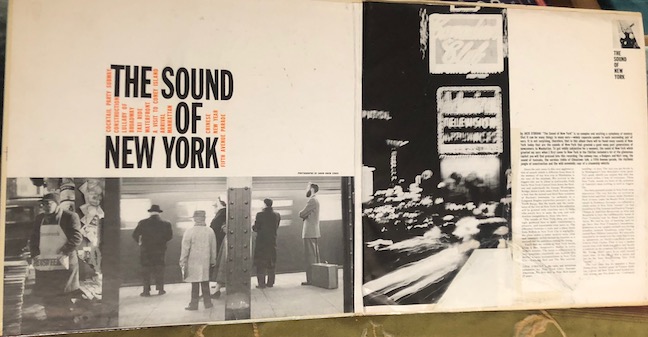 The music is a mix of Hopkins originals with simpatico standards: "Take the 'A' Train", of course, "Lullaby of Broadway", "Chinatown, My Chinatown" and so on.
The personnel includes Phil Woods on alto, Barry Galbraith and Mundell Lowe on guitars and Osie Johnson on drums.
Intertwined with the music are field recordings of New York City, reportedly made by Keene Crockett while the actual music recording sessions were happening (November 17, 21 and 27, 1958).
The music is really great with fantastic soloing from many of the players but there's a kind of goofy chorus singing along on the "Sound of New York" track that opens and closes the album and I could do without that.
---