2020 June 26 • Friday
We're not the only ones sitting around reading Brides in Love, are we?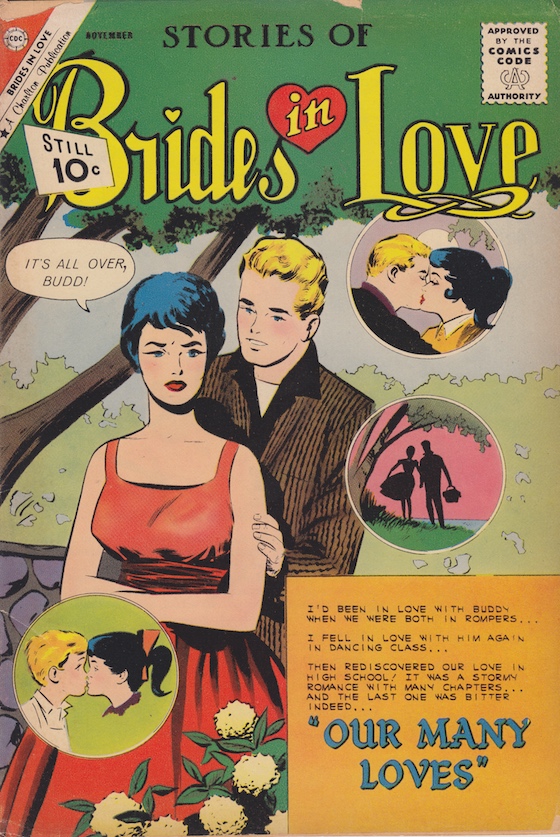 This is the only example of this particular romance comic book title that we have there. No names are given for the writers or illustrators or anybody else other than Executive Editor Pat Masulli.
This is Volume 1, Number 27, from November, 1961.
It has three comic book stories and one text-only story.
Up first is "Stigma", in which a young woman suffers from low self-esteem and it's ruining her life. A doctor says that it's a psychosis caused by how much she hates her nose.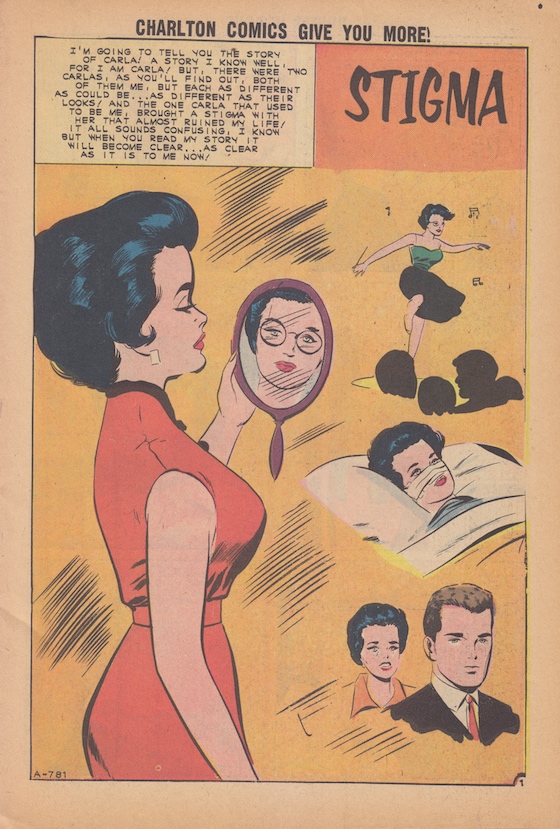 He prescribes plastic surgery but by this time she's already been overcompensating by going completely wild and dancing like crazy and has a "reputation".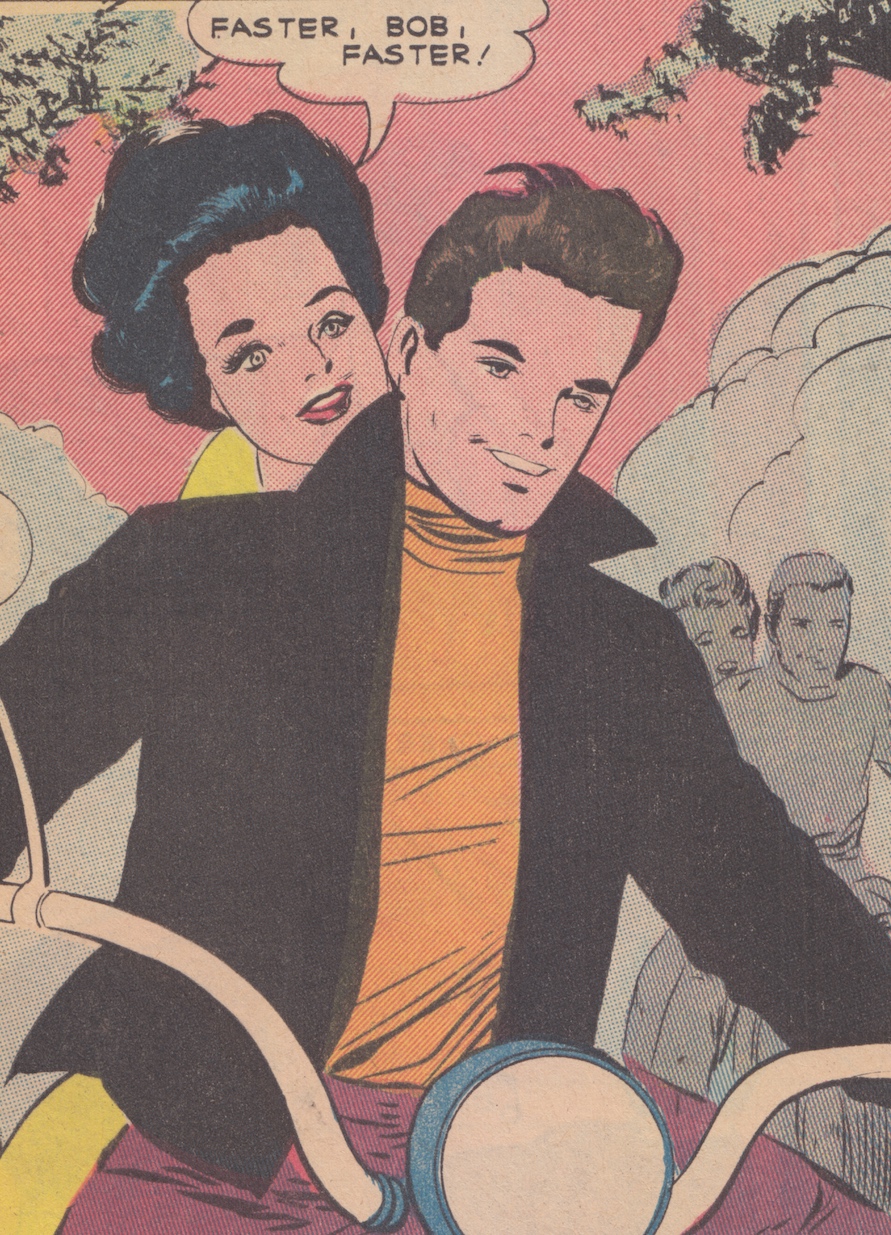 The second story, "The Busy-Body Pioneer", is a bit of a cheat as it's about neither bride nor in love.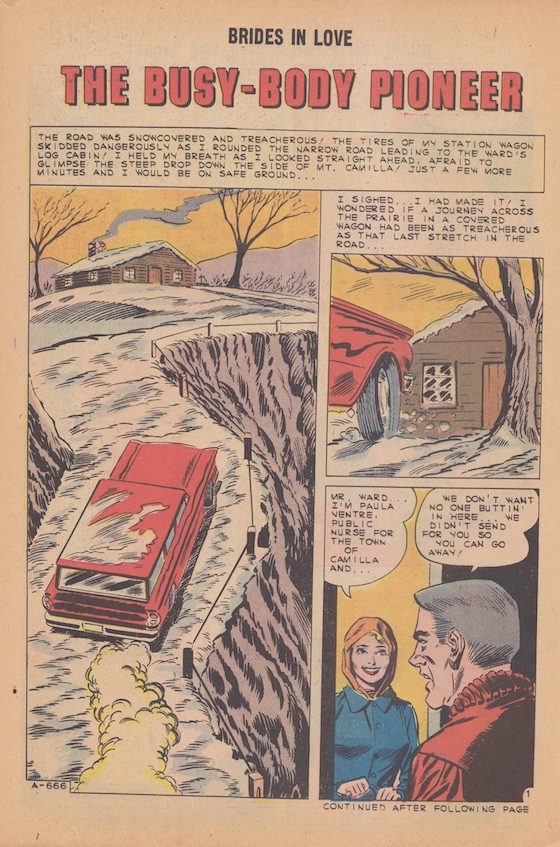 A nurse tends to a sick woman in a rural area despite the hostility and contempt of the patient's husband, who ends up apologizing to her for his manner and treating her with respect.
Then there's the text story which I did not read. It's two pages and called "Love Logic, and Lotus Blossom".

Then we have the cover story, "Our Many Loves".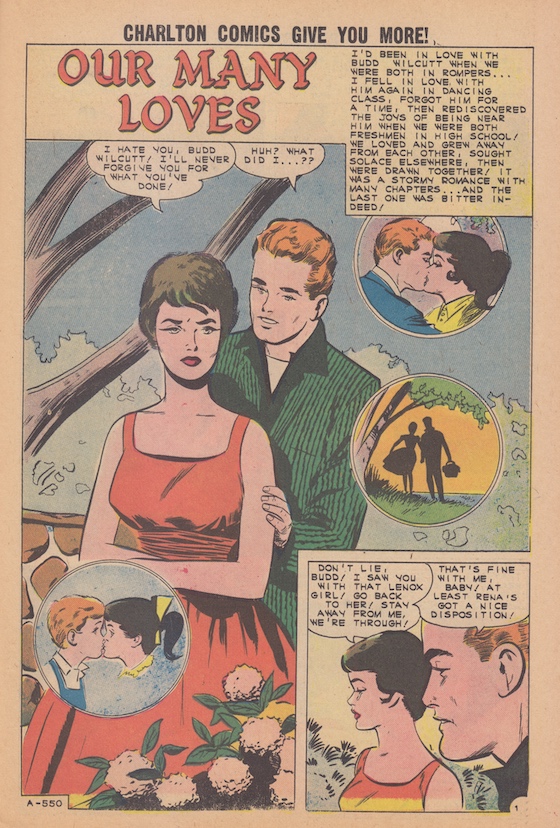 Budd and Carol have known each other forever but they keep breaking up and getting back together, mostly because of Carol's jealousy and hot-headedness. Love conquers all, though, at least in this story.
It's worth noting how the same page of art, I think, is used for both the cover and the title page for the cover story.
---