The 625th Soundtrack of the Week is Chris Martell's acid rock psych garage fuzz groove music for It's a Revolution Mother!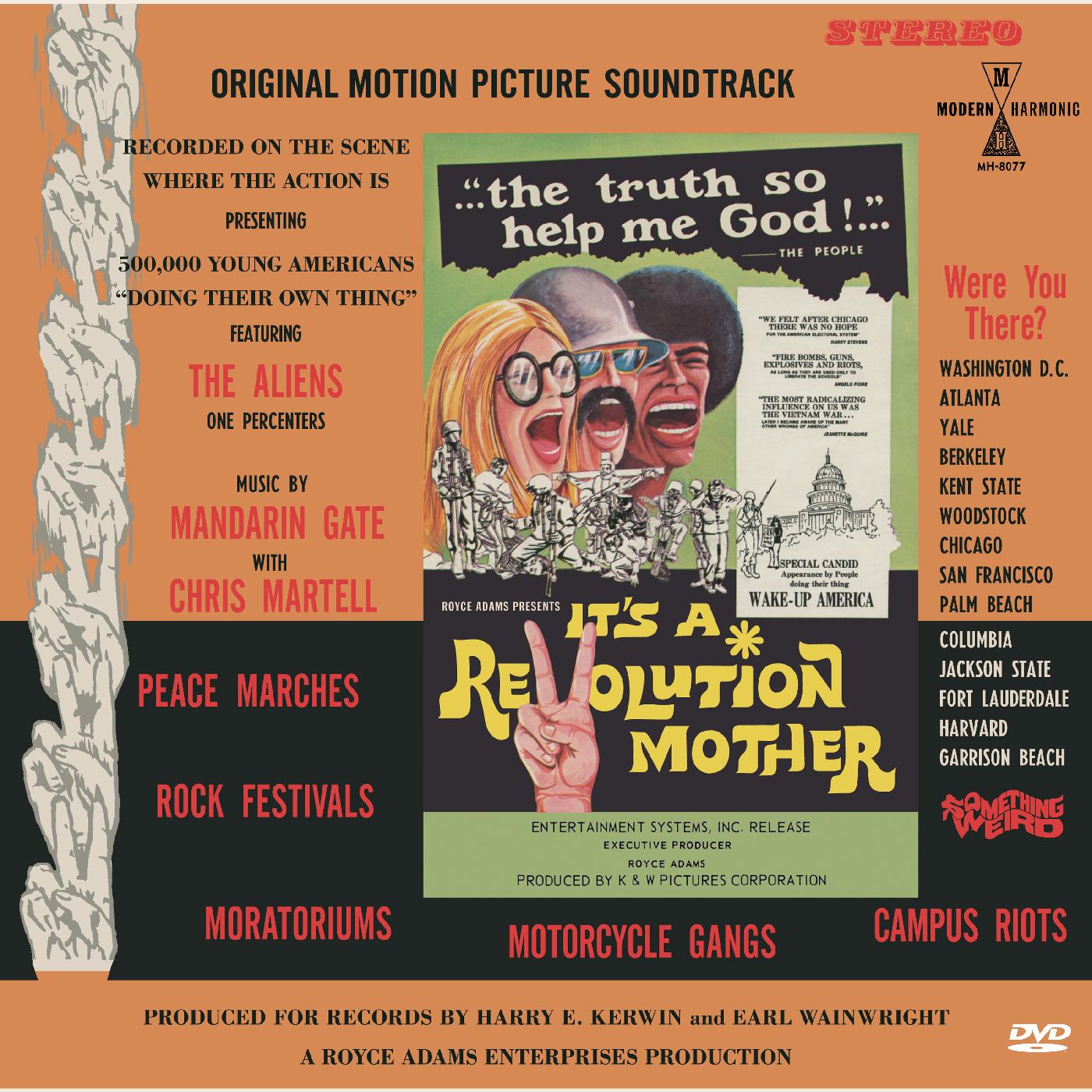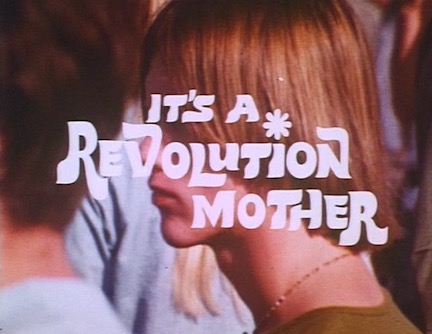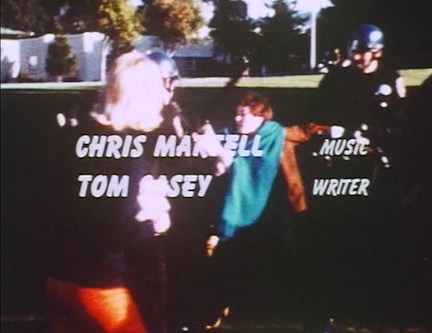 It's on "cannabis green" vinyl!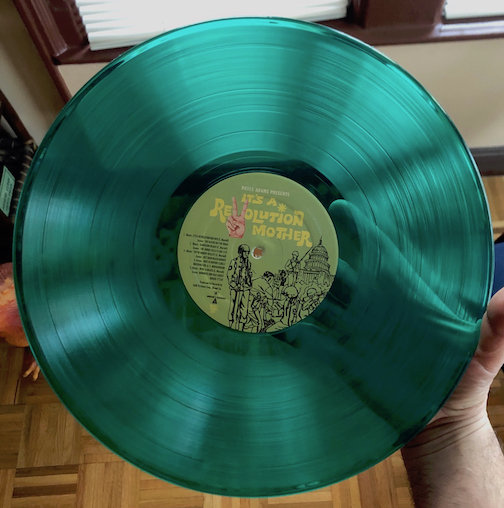 This movie is apparently a documentary of sorts, about the drug, music and protest scene of the late-'60s. Mostly it follows a motorcycle gang called The Aliens.
Since every track has a narrator talking over it and earnest yet "streetwise" fashion—"Tough as they look, not one of these cats could cut it in society and they like it that way"; "climb on board and we'll zap the whole lousy world, brother"—you have to work for the music a bit. Some of the best bits are buried under talking and other sounds from the movies (sirens and motorcycle engines, for instance).
Four of the tracks on the album aren't really proper music tracks at all but simply audio from the film, though some of them have music in the mix. In one case it's a repeat of a cue we heard earlier ("Rap Session").
So what about the music cues?
Well, first up there's the main title theme, a lean and mean stripped-down garge rocker with great energy and good lyrics. ("And I wonder if I've been wasting my life / Living in the shadows of my yesterdays.") There's a part of the song where they change up the rhythmic feel in a way similar to what John Bonham does on "Black Dog".
"Garrison Beach" is a funky, groovy and laid back number with Hammond organ up front.
A relaxed and jazzy/bluesy number (think a combination of "Summertime" and "Come Together") follows with "Top of Mount Reality", which accompanies scenes of an anti-war march in Washington, DC.
The last music track on Side A is "Wine and Grass", which has some blistering overdriven guitar playing on it, wailing over a relatively sedate groove from the rest of the band.
The second side kicks off with "Rap Session", another soul jazz/ bluesy Hammond-oriented piece with a great groove and more of the wailing overdrive guitar.
And finally there's "Youth Power", a song that brings together all the elements we've heard so far, the Hammond grooving, the tough garage rock band sound, great feel from the rhythm sound and energetic soloing.
It's all really cool. Who is Chris Martell? The Internet Movie Database can tell you that he 5'11" as well as the names of a few other movies he was involved in, in one way or another. Other than that, though...?
---