2020 May 15 • Friday
All Together IPA is another excellent beer from our favorite brewery, Other Half.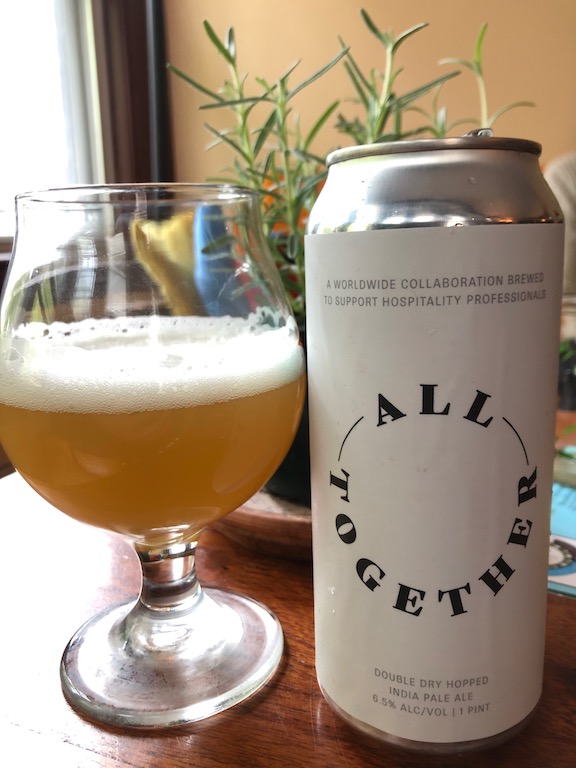 It's delicious and, at 6.5% ABV, easier drinking than a lot of their beers.

But even more important than that, this is part of a global effort to support people in the hospitality industry. Other Half has made the recipe for this beer simple and freely available and over 700 other breweries are crafting and selling it, with some of the proceeds being donated to charities.

(Other Half is giving the money to the Restaurant Workers Community Foundation.)

So if you like beer, this is likely to be the easiest and most pleasant way you can help some people who are struggling right now!

I put on my mask and biked over to Other Half within an hour after first hearing about it. It wasn't more than an hour after I got back home that I was drinking it.
---