The incomparable Antonio Carlos Jobim brings us our 621st Soundtrack of the Week: The Adventurers.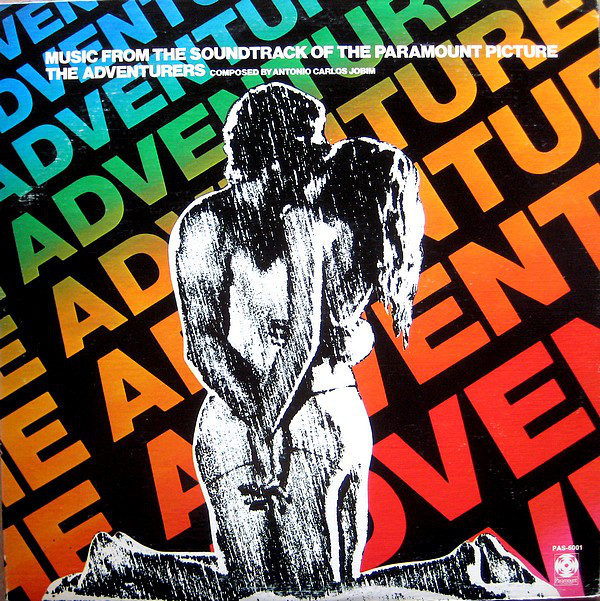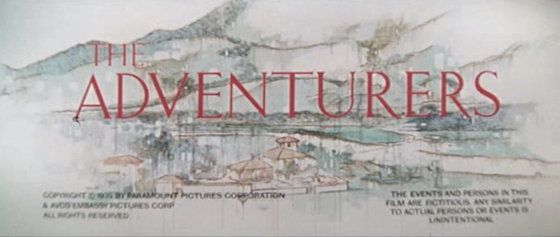 The main title music theme starts out in a dramatic mood, suggestive of mystery, adventure and romance. It's not bossa nova but there is a lush lyricism to it that might remind you of Jobim's better known work. Out of the orchestral layers arises upright bass and trumpet playing, suggesting that seasoned jazz musicians are in the studio.

"Children's Games" is a short piece that features the guitar and flute, in 3/4 or 6/8, with a light and airy feel to it.

For "Rome Montage" Jobim comes up with a lovely tune that sounds a bit like "Skylark" to me. The arrangements by Eumir Deodata (who also wrote a couple of the songs on this record) are terrific.

After that we get "Bolero", a gorgeous acoustic guitar duet. It's killing me not to know who the musicians are on this. Both players are excellent.

"Dax Rides" finally drops the needle on some irresistibly deep and swaying Brazilian grooves, starting out sunny and relaxed and then executing an unexpected segue into a darker, more driving feel.

The last piece on the A side is "Dax & Amparo (Love Theme)", another one with lovely acoustic guitar playing, this time with velvety support from the strings and winds.

Side B opens with one of the Deodata tunes, "Corteguay". It's a piano-driven groovy lounge number, not a bossa, I think, but a different Brazilian rhythm. Maybe a mid-tempo samba? It's very nice, whatever it is.

Jobim returns to dramatic feel of the main title for "The Long Trek", which features the harp and has a sweeping and expansive sound.

Harpsichord and Spanish or Mexican-sounding guitar kick off "Search for Amparo", to be joined by another guitar which trades off with the harpsichord to express the melody. It's a lovely and tender piece. Eventually the orchestra comes swelling in.

And then there's the old standard "That Old Black Magic". Besides the two Deodata pieces, this is the only non-Jobim composition. While the piece is done in a fairly standard big band arrangement, the rhythm section is percolating in unusual ways, giving this familiar tune a very different way of moving.

Things sound like they're getting intense and climactic, perhaps even dangerous, in "Bitter Victory:, though the mood also sweetens to something sounding more like triumph than tension. It's an aptly named cue.

"El Lobo's Band" is the second Deodata composition and is actually a marching band number and sounds just like what you'd expect. Presumably this is for a marching band you see on screen. It doesn't have to be, of course, but I'm betting it is.

Finally we have "A Bed of Flowers for Sue Ann", a short but richly romantic piece, with some writing for strings and winds that I think Mancini himself would approve of. It's also a reprise of the "Rome Montage" theme.

A wonderful score by one of the true greats.
---