At some point you've heard statistics about violence against women. The numbers are sickeningly high, regardless of whether you draw some sort of line between "harassment" and "assault". Who gets to decide whether you've been harmed or traumatized?
The numbers can show the staggeringly large range of the problem—a constant, global, undiscriminating epidemic of terror, injury and death— but they don't tell the stories or offer a window into people's actual experiences.
The comics anthology Drawing Power: Women's Stories of Sexual Violence, Harassment, and Survival, edited by Diane Noomin, does just that.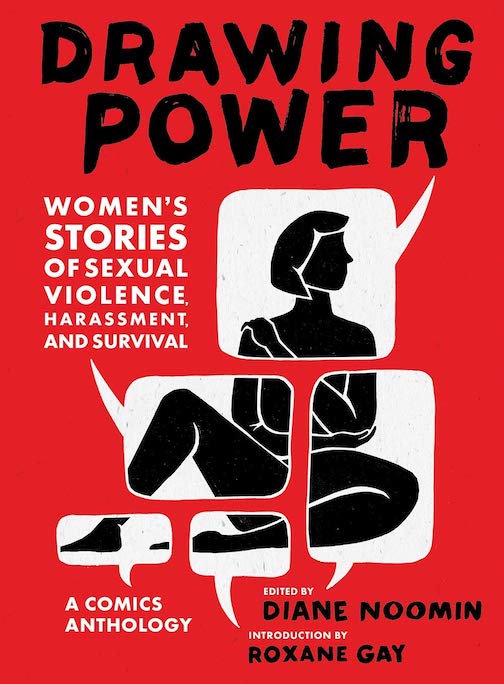 It probably goes without saying that this is a really heavy book.

It's not a book of despair, though. This is an honest book that contains a wide variety of voices of many different people who speak of their different experiences at different ages in different places and times.

And not just voices. There couldn't be a better medium than comics for something like this. Every contributor has a unique voice as well as unique style of art, and even a unique way of lettering the text.

This isn't something you would get in a text-only format or a pictures-only format.

Some of the stories contain brutal violence, some present a ubiquitous fear or anxiety or dread or terror, a state of trauma that can exist independently of personally experience trauma.

But if ever a book can speak for itself, this one can. Here is just a small sample of panels or details of panels from some of the works included.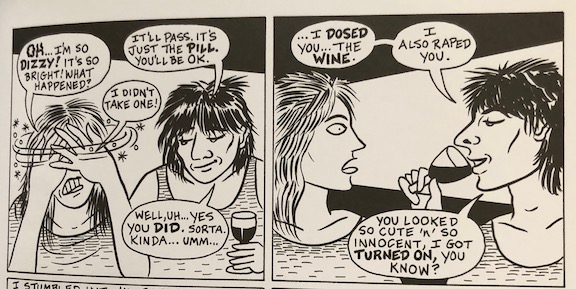 Mary Fleener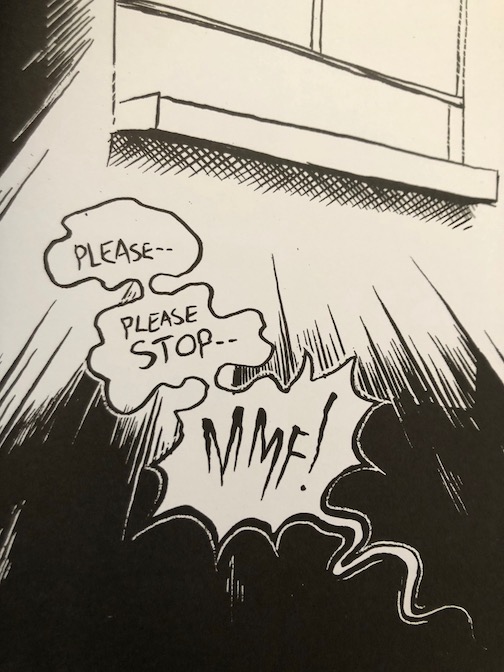 Sarah Allen Reed

Trinidad Escobar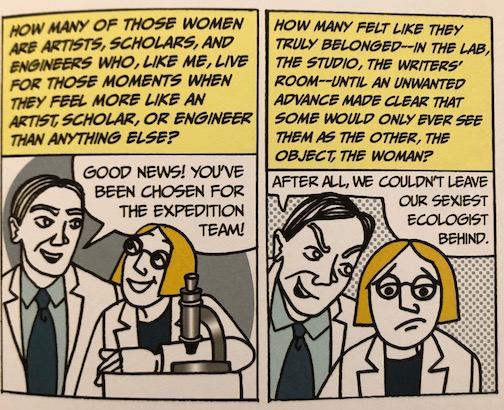 Ajuan Mance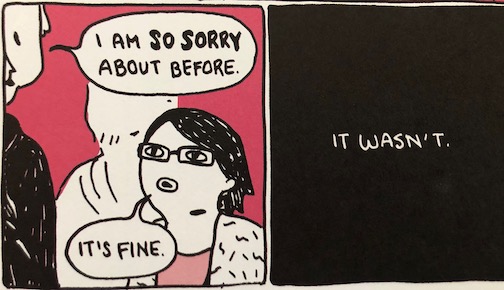 Meg O'Shea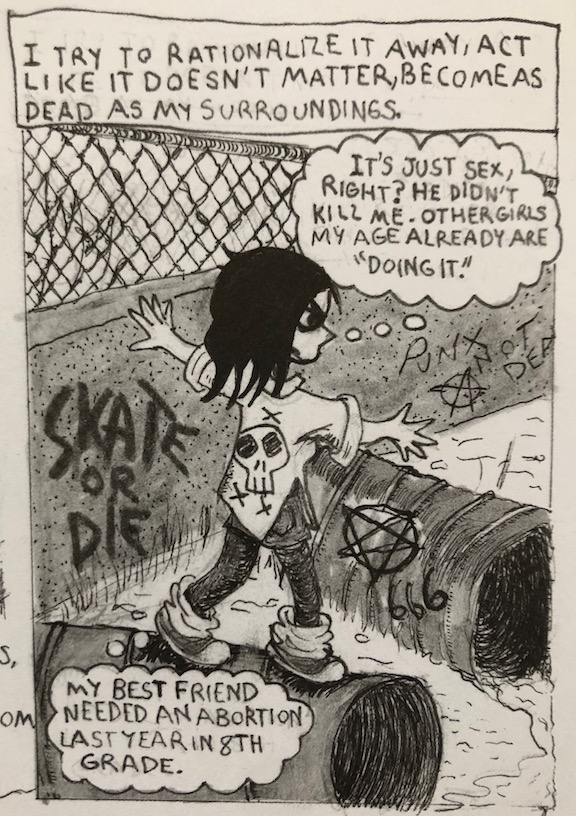 J. Gonzalez-Blitz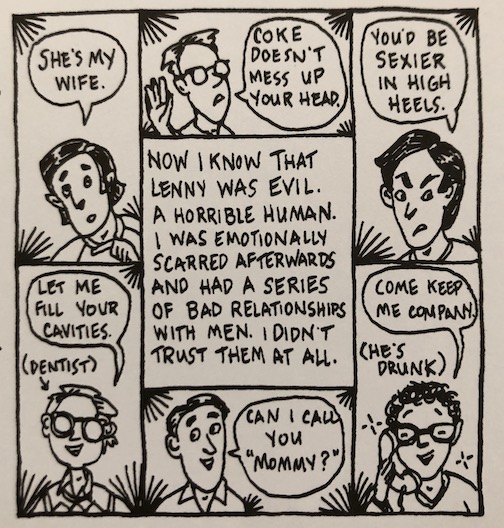 Nina Laden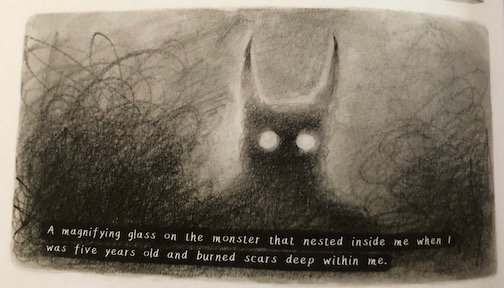 Minnie Phan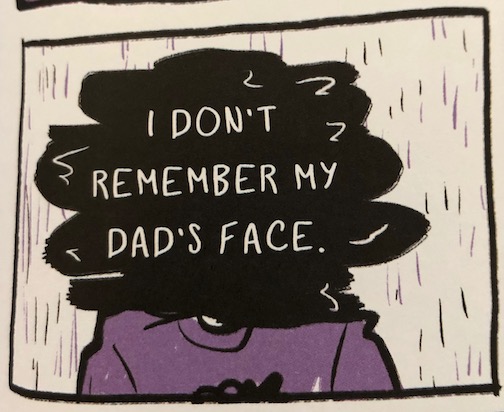 Kaylee Rowena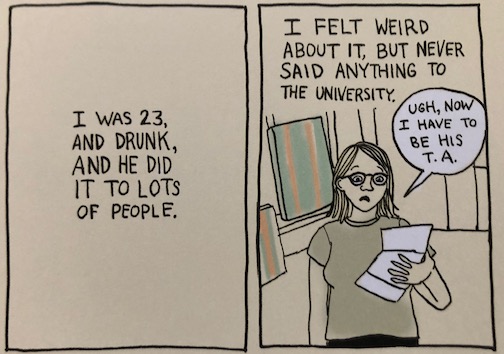 Caitlin Cass


Corinne Pearlman
Drawing Power is dedicated to Anita Hill.
---