2020 March 20 • Friday
This will be our reply to whatever: to keep doing the same stuff we were already doing, with more or less the same (if any) intensity, beauty and devotion. And bourbon.
And so we look at another Australian surfing magazine, this time the November 1963 issue of The Surfing World.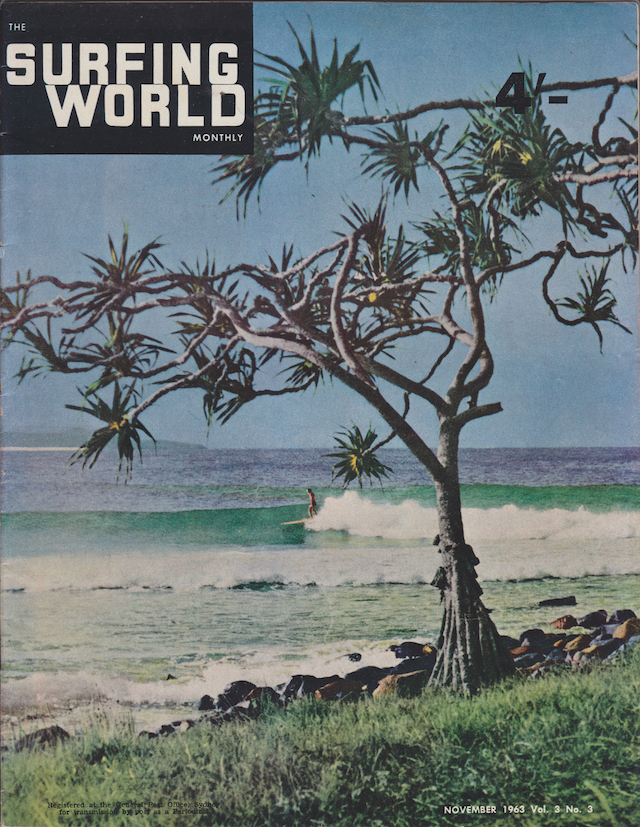 The back cover ingeniously tries to sell you a car by talking up its suitability for transporting surf boards and also, I suppose, references The Flintstone.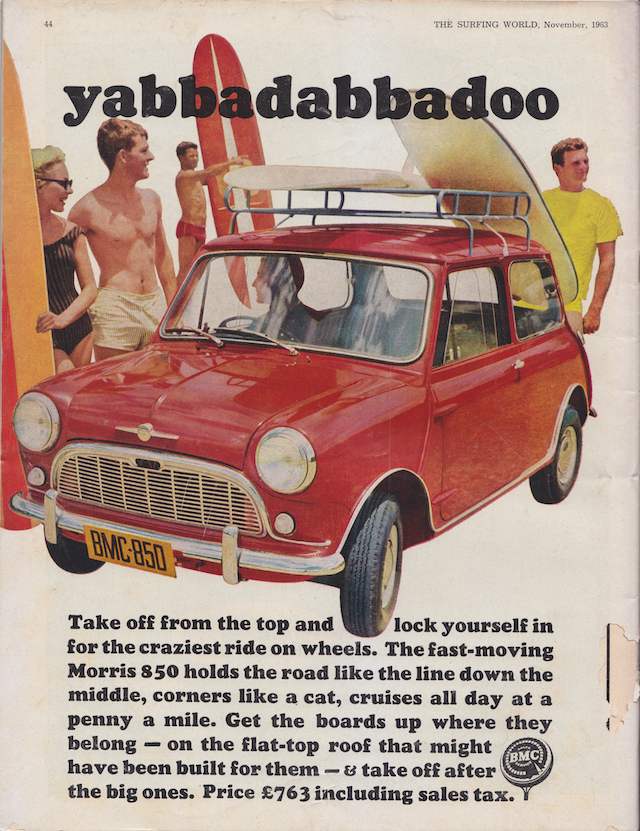 Inside you'll find the usual surfing photos and articles, though almost everything is in black and white here.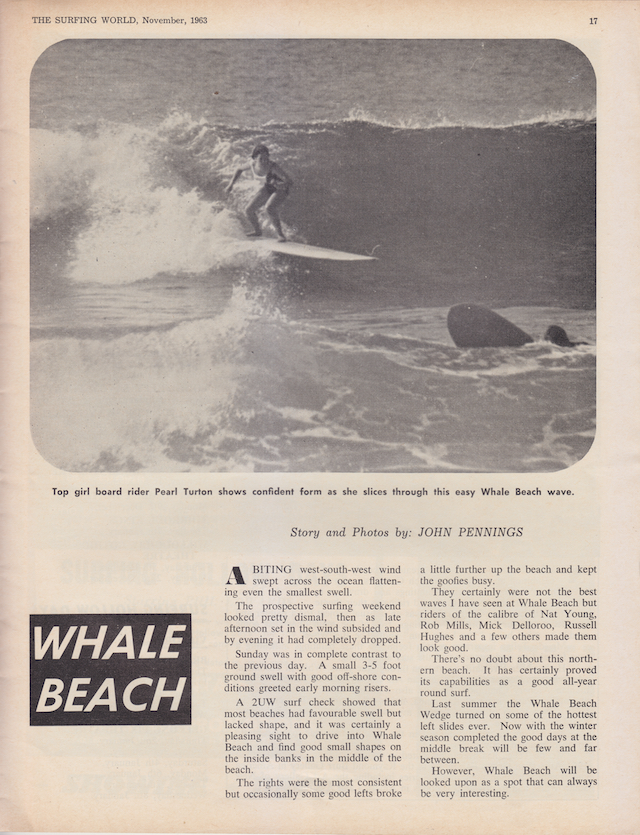 There's a cool feature on this painter who used to surf and race cars but stopped after a bad crash. This abstractish painting of what I think are two surfers is pretty cool and I'd love to see it in color.
Bruce Brown is in here. It's incredible how his surf films got around in these pre-Endless Summer days.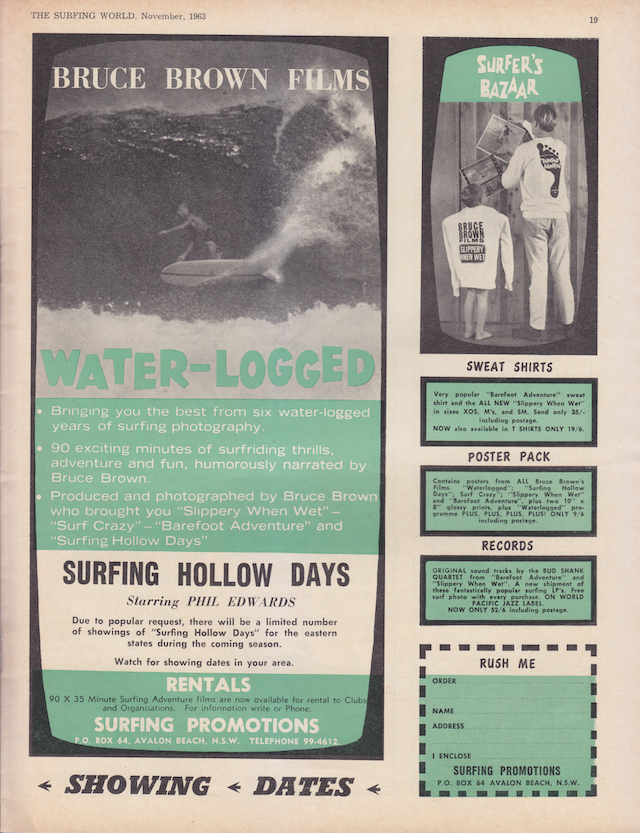 And then there's another surf filmmaker, Bud Browne, whose name was new to me but whose first surf film was made in 1953! There's a big ad here for his latest, Gun Ho!.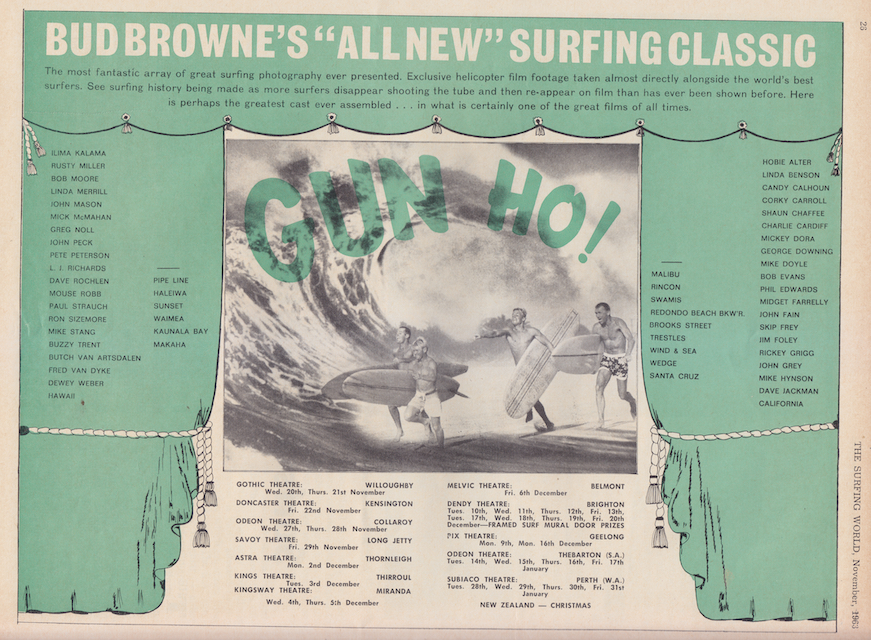 As recently as 2016 there were still surf film festivals in Hawaii and California where you could see these movies on the big screen.
Speaking of surf movies, the film The Angry Sea gets a review in here. The verdict seems to be not enough surfing in it, though there are some remarkable surf sequences, and the music by The Ventures is too low in the mix. I believe it!
---