Rob Price
Gutbrain Records
rob + gutbrain.com = email
---
For our 615th Soundtrack of the Week we're listening to this release that's just about nineteen minutes of crazy electronic music by Suzanne Ciani for a 1980 update of a late-'60s opera called Help, Help, The Globolinks!.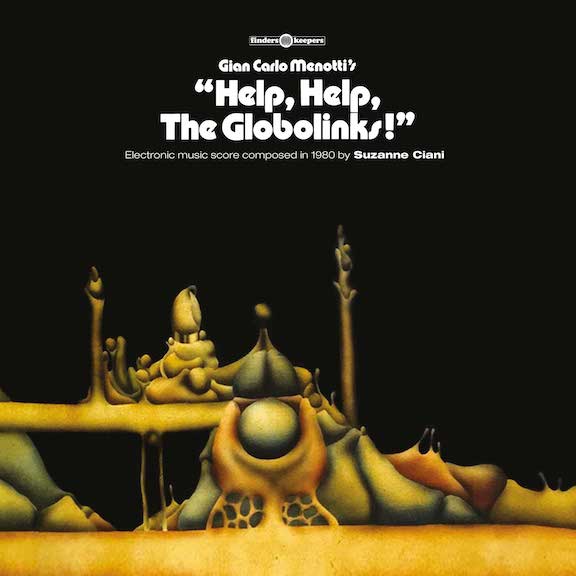 To say that it's hard to describe would be quite an understatement.

Basically you have two tracks of electronic sounds that span a wide range of ideas, textures and rhythms.

The story here, I guess, is that the opera's original composer, Gian Carlo Menotti, originally had some pretty basic electronic sounds in his original production for the voices of extraterrestials.

Ciani was brought on board to update this aspect of the production and she created this electronic score which is outstandingly weird and still sounds very forward thinking.

There's the occasional timbre or sonority that hints at an earlier time. Basically it sounds better than something would sound now, it has an analog sensuality to it that you would miss if it weren't there.

Most reviews have stated that it isn't the easiest listening on its own, without the visual element. I suppose that would be true for many people, but I must be in the right mood for this because I find it enchanting and even soothing in its complete strangeness.
---
2020 March 27 • Friday
Happy birthday!
Some people would rather be skiing but I'm not one of them. I just got all the skiing I need by watching Snow Job, a heist movie starring three-time Olympic champion skier Jean-Claude Killy.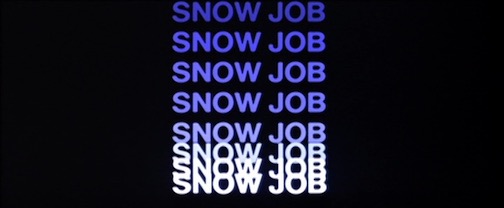 The movie takes place in Cervinia, in the Italian alps, where there's a lot of ski resorts, and Jean-Claude Killy comes up with this idea to rob a big cash transfer that happens every week or month or something, but part of it is that he has to ski this insane glacier in under four minutes (or something), I'm not sure why, and another part of it is that one of his partners has to jump a 24-foot crevasse in a snow mobile.
The idea is that they hide the cash up there in the snow and nobody can get there but them and then in the spring when the snow melts and everybody has given up on catching the thieves, they go back and get it.
In addition to M. Killy, Vittorio De Sica also shows up later in the movie and throws a wrench into the machinery.
It's not much of a movie, though it does have a nice twist at the end. Not the most shocking twist in the world, but still fairly satisfying.
It's got a really good soundtrack by Jacques Loussier and excellent photography, particularly for the skiing scenes.
And of course that's why you would see this movie in the first place, to see Killy ski. (He's not a bad actor but his heavily accented English is unconvincing. If he could speak in French, I bet his performance would have been excellent.)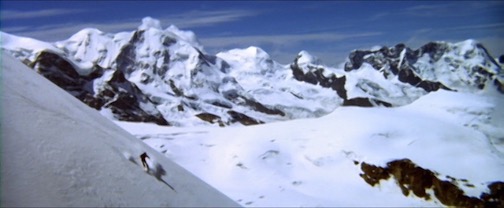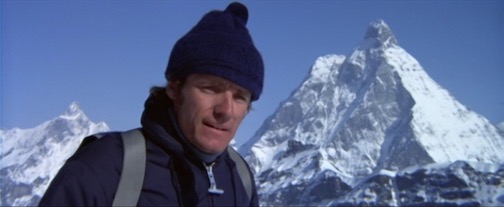 Definitely not the best movie ever but also definitely not bad!
---
2020 March 25 • Wednesday
You're probably sick of hearing it, but it really is an excellent time to learn some new accordion music. That's exactly what I would be doing if I had an accordion. (I'd also need to learn how to play an accordion, but there's time for that, too.)
So what you'll want to do is order Guy Klucevsek's book of original accordion music, Vignettes.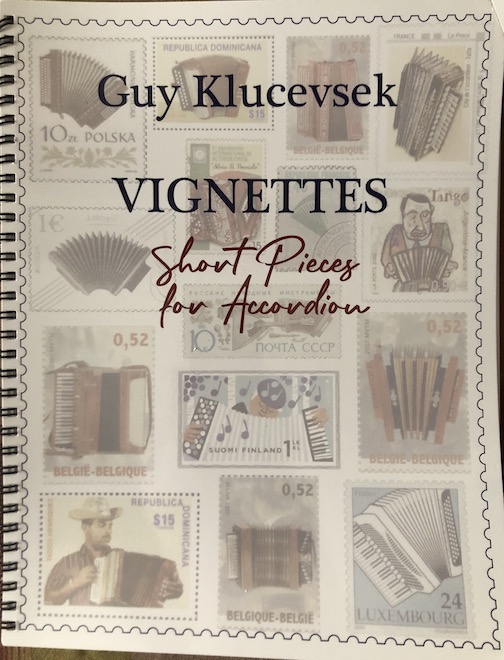 Klucevsek is really amazing. I've been a fan for decades. Some of the pieces in here look like they could be handled by other instruments without too much difficulty, but whatever the case it's terrific to have a book like this.
On the front cover are images of postage stamps that feature the accordion. Inside you get a closer look at a few of them.

There are also photos and other images from Kluvevsek's life in music. I had no idea he was on Mr. Rogers' Neighborhood!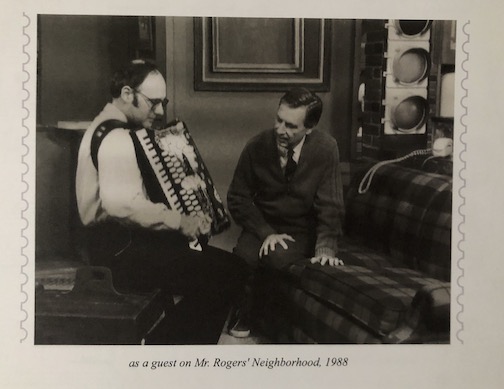 Mr. Rogers was even cooler than I realized.
Recordings of all of the pieces are up on Bandcamp, with the book, and you get downloads of them as well as a PDF of the book itself with purchase. Fantastic deal!
---
2020 March 23 • Monday
The 614th Soundtrack of the Week is this album of songs from the movie Mondo Hollywood.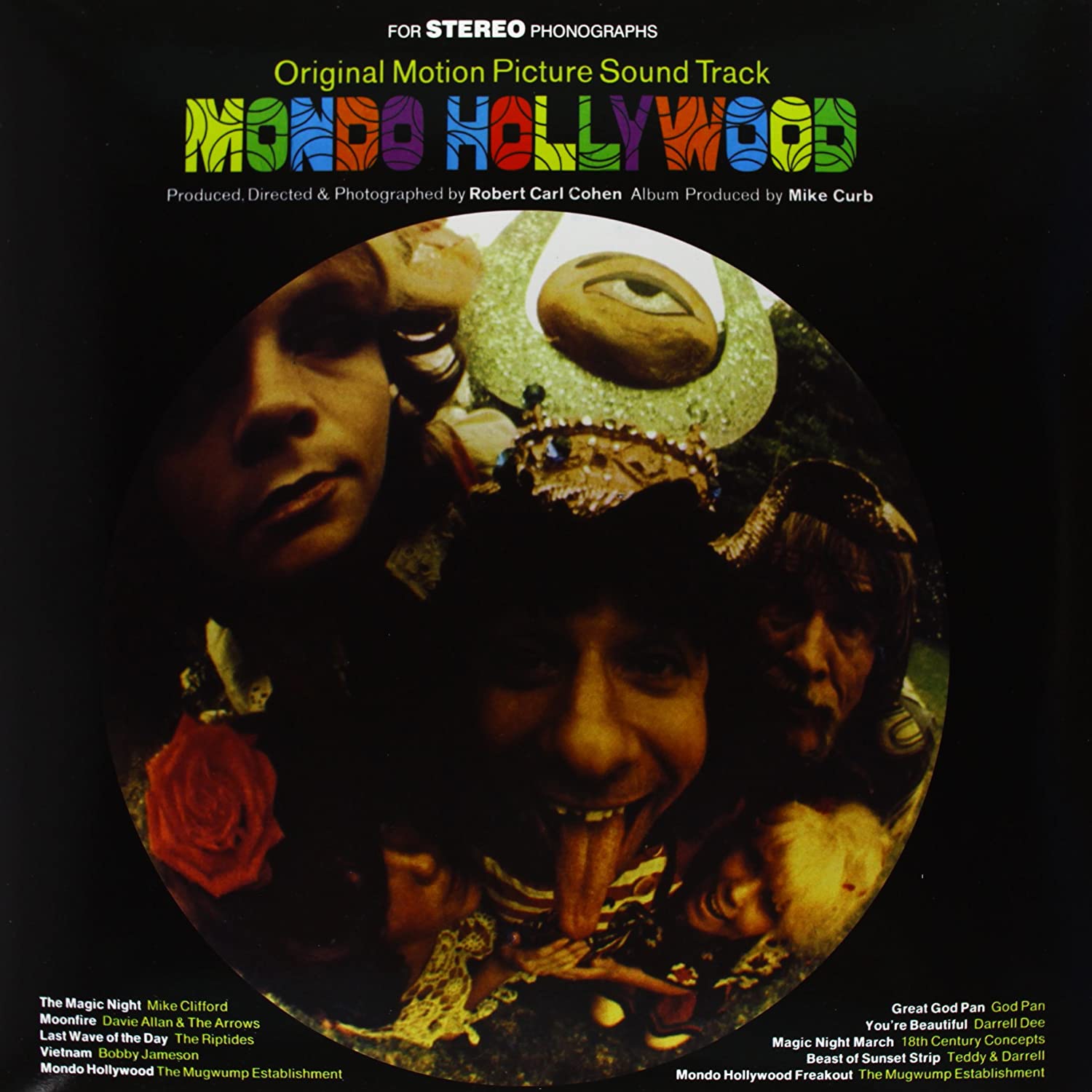 It opens with "Mondo Hollywood (City of Dreams)" by The Mugwump Establishment, a blast of organ, fuzz guitar and harmonica with vocals extolling Hollywood as a place with gold-paved streets and where you'll never get old, "home of adventure and romance". Presumably this is meant to be ironic.

Next is Mike Clifford's "The Magic Night", a peppy and poppy sort of tune with horns. Clifford is sort of in the Dave Berry or Bobby Darin zone, maybe even a proto-Morrissey, and it's easy to imagine his voice in a Joe Meek production.

The third track, "Moonfire" by Davie Allan & The Arrows, is one I'd heard before because Davie Allan & The Arrows has been on the radar for decades. It's a hard-driving number with a pounding piano line and a typically sick guitar sound.

"Last Wave of the Day" by The Riptides is a solid surf number with the lyrics about shooting the curl and the sweetly blended vocal harmonies and pugnacious guitar picking that usually come with the territory.

And the Side One ends with Bobby Jameson's "Vietnam", a real stomper of a song that's essentially a Bob Diddley number with the words changed to be about Uncle Sam sending boys to Vietnam.

The second side starts out with "Great God Pan" by God Pan: "I came down from Mount Olympus just to tell the people what I know". It's a jaunty song all about being Pan and how great that is.

"You're Beautiful" by Darrell Dee is a very pretty and restrained love song. It starts out slow and then picks up the pace about halfway through and has a cabaret sort of feel to it.

Then there's a band called 18th Century Concepts with the song "Magic Night March", a kind of woozy take on a march with snare drum and lots of blaring horns. There isn't much to it.

"Beast of Sunset Strip" by Teddy & Darrell is another one I've heard somewhere, probably on at least one compilation. It's kind of like a Halloween take on "Route 66". It's fun.

And then we wrap up the album with The Mugwump Establishment again and "Mondo Hollywood Freakout", a pretty awesome psychedlic instrumental, maybe the best song on here.
---
2020 March 20 • Friday
This will be our reply to whatever: to keep doing the same stuff we were already doing, with more or less the same (if any) intensity, beauty and devotion. And bourbon.
And so we look at another Australian surfing magazine, this time the November 1963 issue of The Surfing World.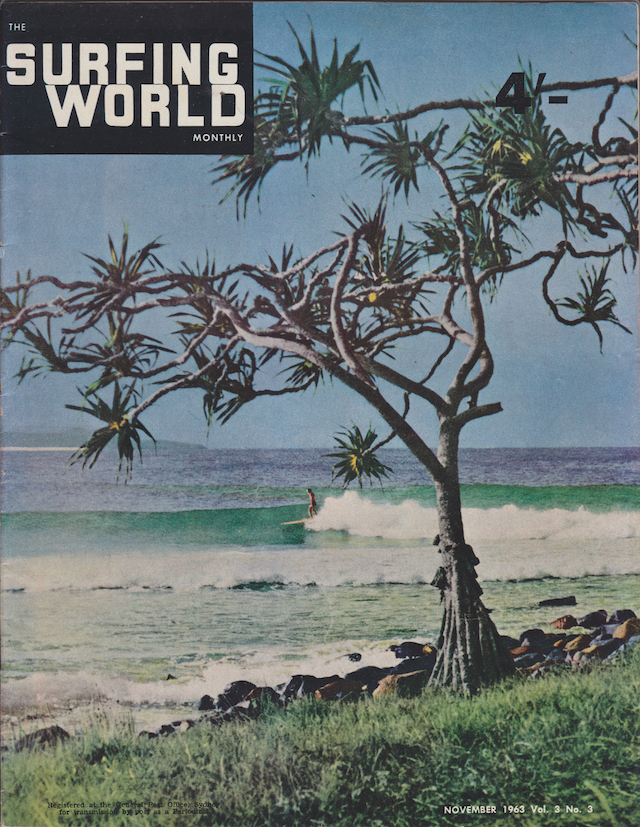 The back cover ingeniously tries to sell you a car by talking up its suitability for transporting surf boards and also, I suppose, references The Flintstone.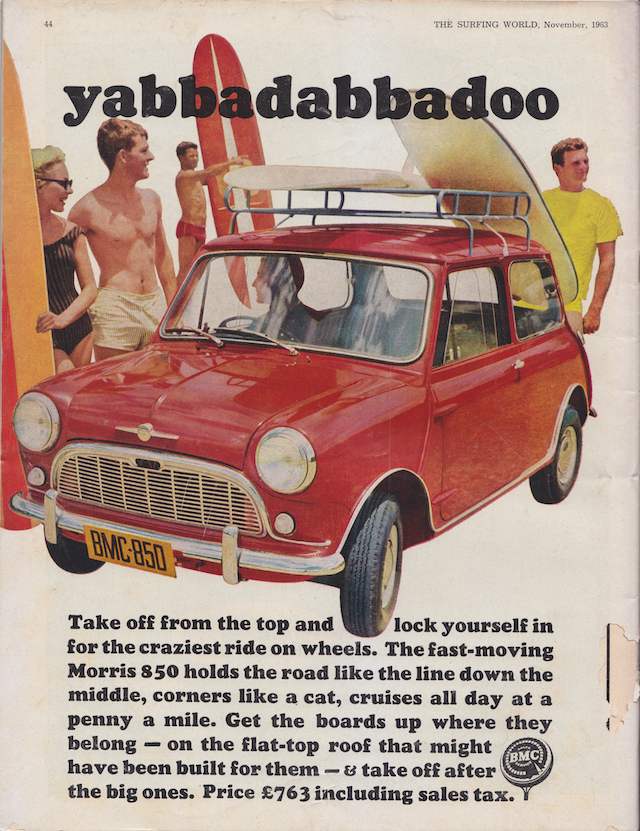 Inside you'll find the usual surfing photos and articles, though almost everything is in black and white here.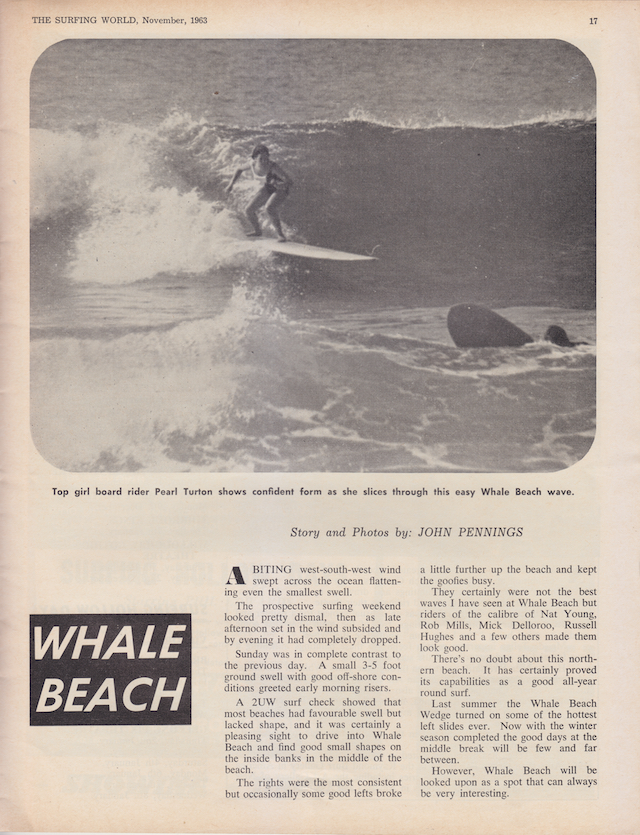 There's a cool feature on this painter who used to surf and race cars but stopped after a bad crash. This abstractish painting of what I think are two surfers is pretty cool and I'd love to see it in color.
Bruce Brown is in here. It's incredible how his surf films got around in these pre-Endless Summer days.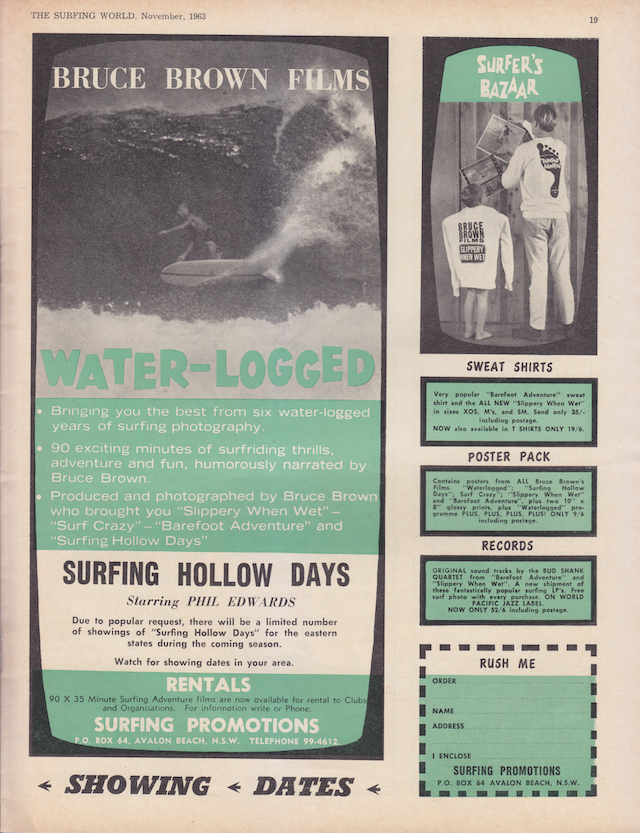 And then there's another surf filmmaker, Bud Browne, whose name was new to me but whose first surf film was made in 1953! There's a big ad here for his latest, Gun Ho!.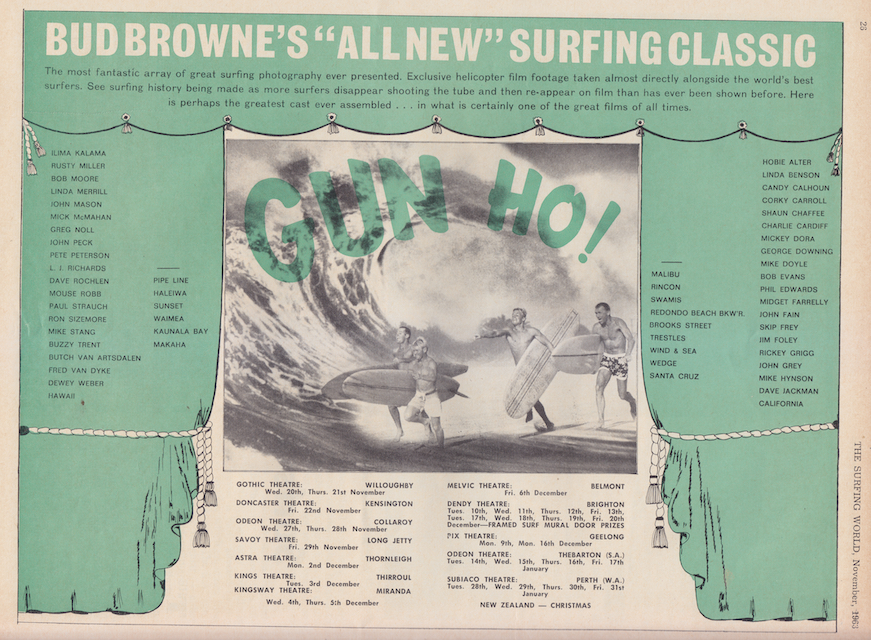 As recently as 2016 there were still surf film festivals in Hawaii and California where you could see these movies on the big screen.
Speaking of surf movies, the film The Angry Sea gets a review in here. The verdict seems to be not enough surfing in it, though there are some remarkable surf sequences, and the music by The Ventures is too low in the mix. I believe it!
---
2020 March 18 • Wednesday
When I picked up this book from a paperback book dealer on the street, I thought it was going to be a kind of saucy paperback original from the '70s.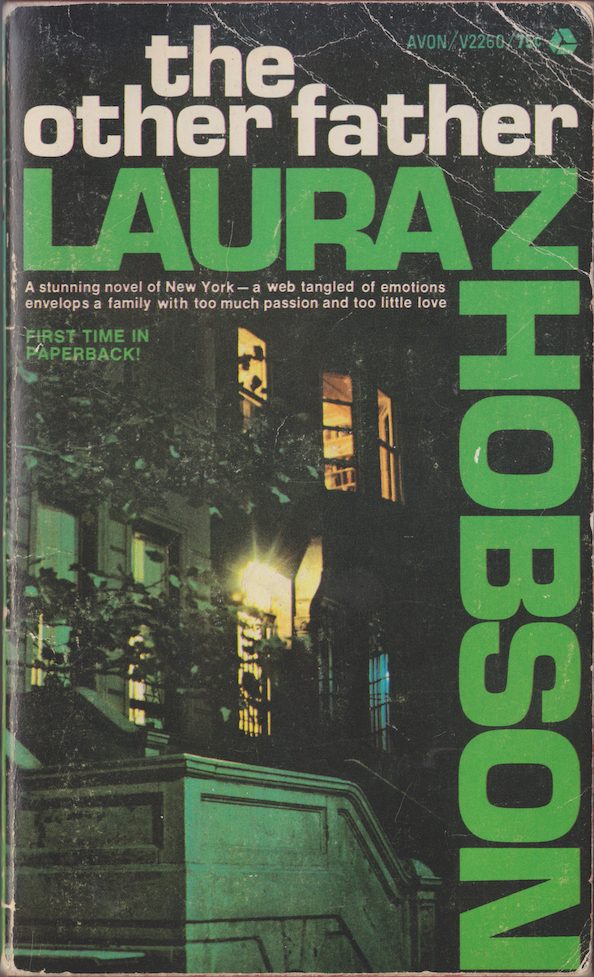 But Laura Z. Hobson's The Other Father is actually an absorbing and intensely psychological novel first published in 1949.
Hobson wrote Gentleman's Agreement, a movie I had seen, but I had never read anything by her. While there's very little action in The Other Father, it drew me in and I was reluctant to put it down.
It's a very mid-century New York City drama, in which the main character is the head of a family of three, unhappily married with two grown children and one much younger one.
Sex is a major but almost invisible character in this book, influencing almost every thought and action while rarely being mentioned.
Andrew Dynes isn't happy with his wife and while she's presented to the reader as attractive and pleasant in every way, the problem certainly seems to be sexual.
And so Mr. Dynes is secretly having an affair both physically and emotionally passionate with a woman much younger than he is, who also happens to work for Dynes's sister (which is how they met).
It's a difficult situation, as is Dynes's job, an unsatisfying accounting law gig with a small firm whose boss takes him for granted and is happy to have him slaving away for meager renumeration, often dangling hints of a profit-sharing scheme at some point in a future that never arrives.
All of this seems like it would be sustainable if it weren't for the revelation that Andrew's daughter Peg, who has ditched college to pursue a promising career as a professional photographer, very much against her father's wishes, is also deep into a clandestine affair, with an older married man, the father of two, much older than she is.
In fact the ages of Peg and her lover are roughly equivalent to the ages of Andrew and his.
To say that this is a shock to Andrew's system would be a massive understatement. And with the shock comes horror and revulsion as he considers—and this is written in very oblique language—whether his desire for a much younger woman is in fact a desire for his own daughter. And also whether that goes the same way for Peg but in reverse.
That's the gist of it and it's pretty intense. Hobson does the New York City atmosphere quite well and is extremely skillful at moving the characters around as well as subtly drawing the reader into their different minds.
The ease with which she changes perspective and point of view while also maintaining an authorial voice is very impressive.
Based on the strengths of this novel, I'm definitely interested in reading more from her.
The first line is "He woke up thinking of sleep".
---
2020 March 16 • Monday
It hasn't been very long since we were talking about John Barry here but what the hell, he's a favorite and we've been on a Christopher Walken kick here, so the 613th Soundtrack of the Week is John Barry's score for A View to a Kill, a.k.a. The One with Christopher Walken, a.k.a. The One with Grace Jones, a.k.a. The One with Christopher Walken and Grace Jones, a.k.a. The One with Grace Jones and Christopher Walken, a.k.a. The One with Patrick Macnee.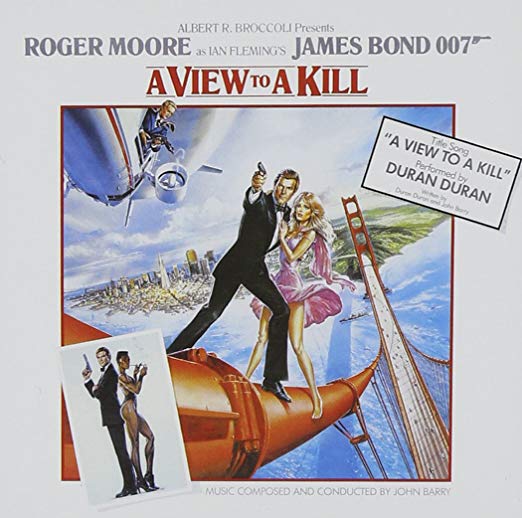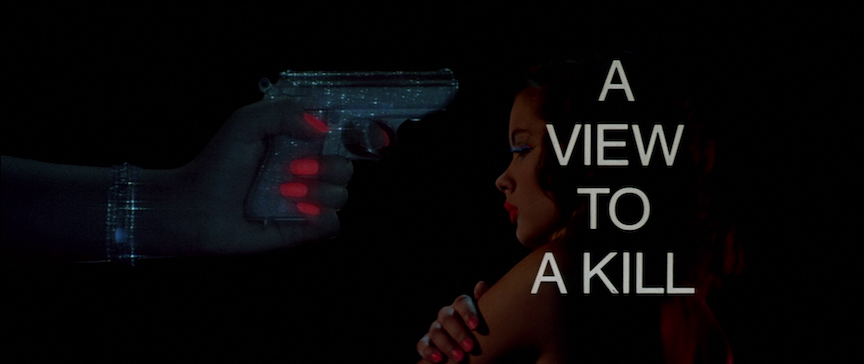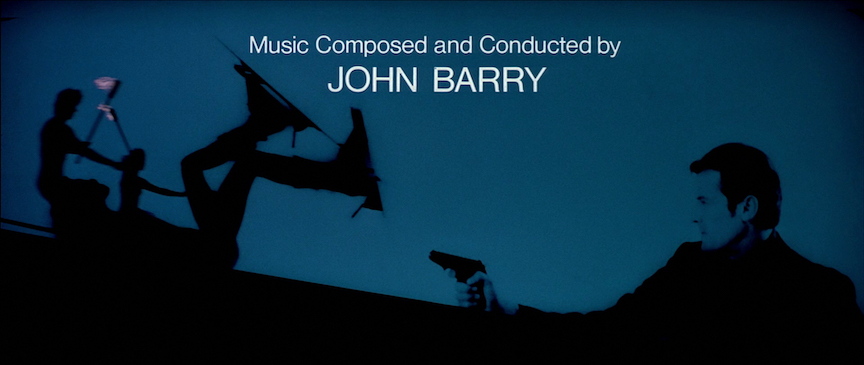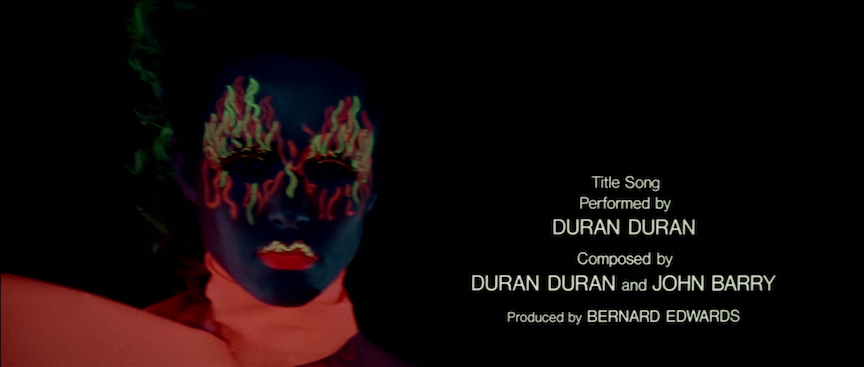 A View to a Kill is a pretty bad movie but it has a great theme song, a collaboration between Barry and Duran Duran.

This is followed by "Snow Job", music for the opening scene of Bond in action in Siberia. In the movie version, this is interrupted by a gruesome rendition of The Beach Boys' "California Girls" to accompany a gruesome sequence of Bond snow-surfing with the runner from a snowmobile. It's even more gruesome when you consider that "California Girls" isn't even a surfing song. But since much of the movi, and the main "Bond girl" are in San Francisco, maybe this is gruesomely clever in some completely pointless way. "May Day Jumps" is mostly an arrangement of the famous "James Bond Theme" "Bond Meets Stacey" is the main title theme reinterpreted as a gentle love ballad with the melody handled by flute. "Pegasus' Stable" is suspenseful and atmospheric music of a particular flavor that Barry seems to have created. You would know it was his work after two seconds. The mood continues in the next track, "Tibbett Gets Washed Out". For "Airship to Silicon Valley", Barry gives us an appropriately soaring and majestic piece. The blaring wind instruments and electric guitar of "Snow Job" return for "He's Dangerous", an action cue that uses some of the same ideas as that opening cue. I was hoping for more from "Bond Underwater" as Barry is so good at that kind of thing, but this is a fairly generic piece of Barry Bond music. The love theme interpretation of the title song returns for "Wine with Stacey", a scene in which James Bond makes a quiche, possibly because the book Real Men Don't Eat Quiche had been a recent best-seller.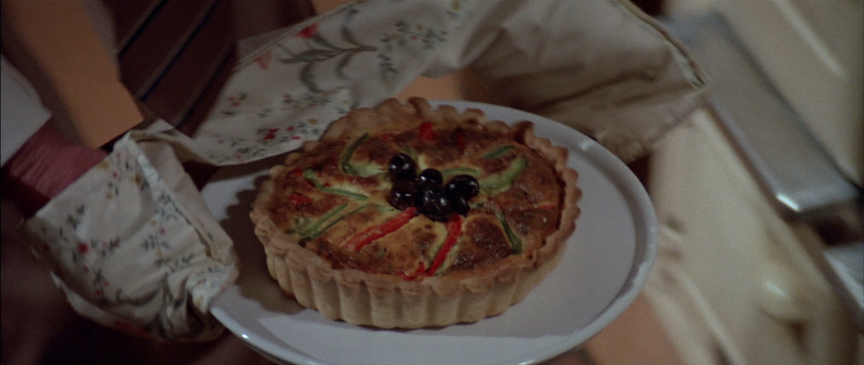 The remaining few tracks are all either of the "Pegasus' Stable" or "Snow Job" variety.
What else is there to say about A View to a Kill?
It's Dolph Lundgren's first movie. He was studying chemical engineering when he became Grace Jones's bodyguard to help pay the bills.
He and Jones started dating and when Lundgren moved to Boston after getting a Fulbright scholarship to study at MIT, Jones apparently talked him into ditching this science crap and getting into show biz.
She must have meant it because here he is in The One with Grace Jones.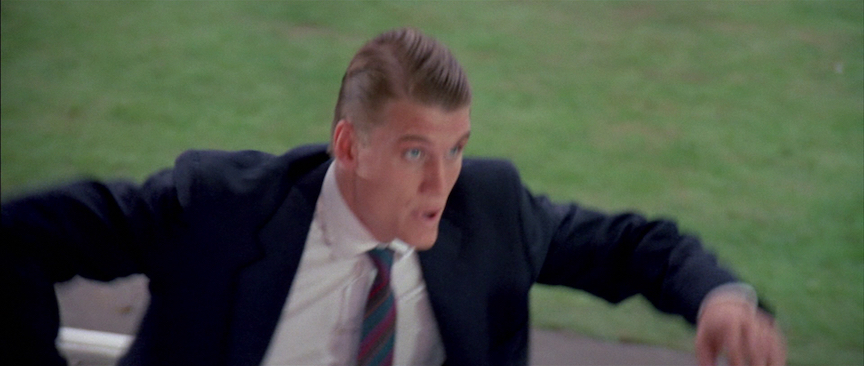 If a James Bond movie is going to be any good at all, it's going to be good because of stylistic elements: music, photography, set design, locations, clothes, etc. Grace Jones is one of the best things in this otherwise dreary Goldfinger retread.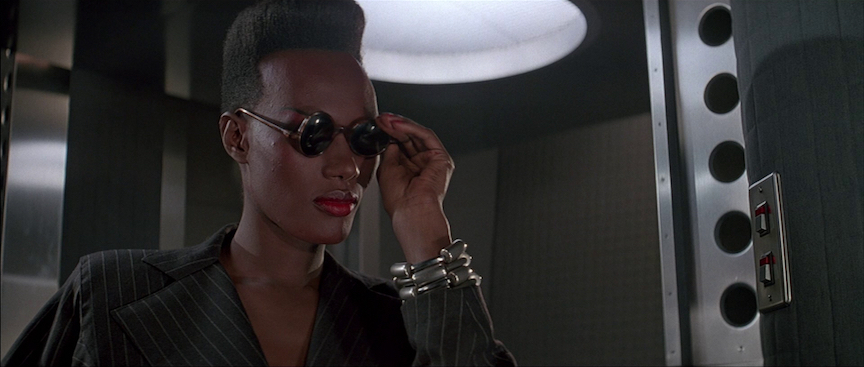 Of course Christopher Walken is a wonderful casting choice for a villain but he doesn't have much to do and there isn't a lot of him in the movie.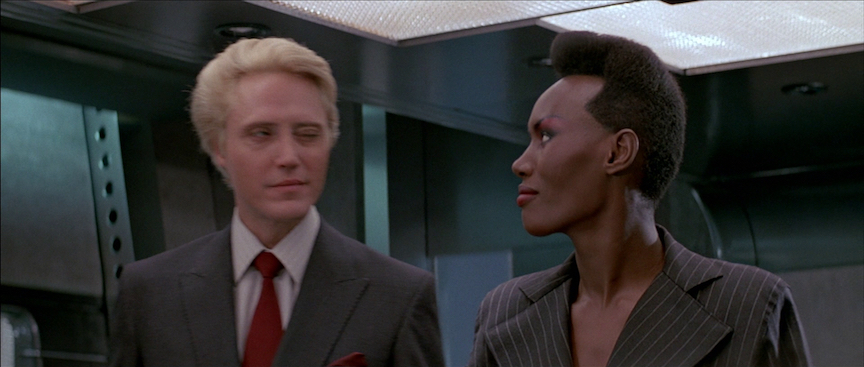 Finally, James Bond has a fancy Sharper Image credit card or some such thing that electronically opens non-electronic locks for him.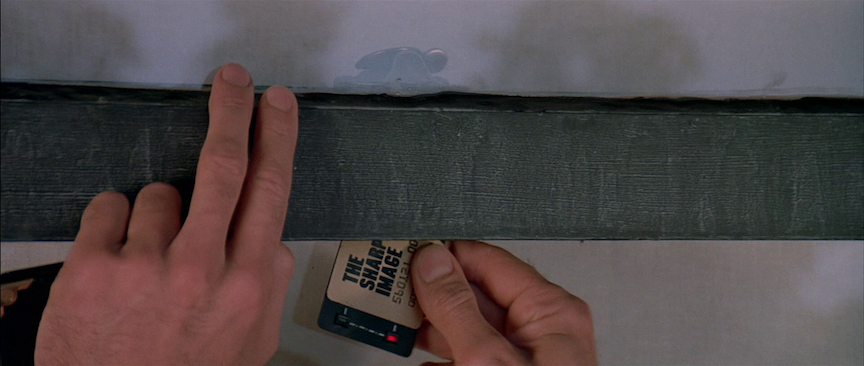 I remember when The Sharper Image had some kind of deal going with the Bond people. When I was a kid going to the Sharper Image store was always a bitexciting in a vague sort of way. Maybe this is where James Bond goes!
---
2020 March 13 • Friday

Friday the 13th again, yikes!

But one piece of good news is that Burt Bacharach is, as of this writing, still alive.

Not that he shouldn't be but he will be turning 92 in May.

And I'm presuming that he's a good person. I hope so.

I always thought that his theme song for The Blob (a favorite movie) was his first ever song but it appears to have been preceded at least by "The Story of My Life", if not also another song or two.

But "The Blob" is the one I care about it. Of course you know it, but here it is just in case.

Now that you've refreshed your memory, take a listen to La Burbuja by Liberación.

It's the same song with different lyrics.

Some light internet searching suggests that Bacharach did receive composing credit for this but some of those same sources also give credit to lyricist Hal David when in fact it was (apparently) Hal's brother Mack who is the co-author of "The Blob".

Believe it or not, this was not even the least important thing I was thinking about today!
---
2020 March 11 • Wednesday
The Gutbrain archives have expanded a bit recently and one of the new items is Volume 1, Number 1 of the Australian-based Surf International magazine.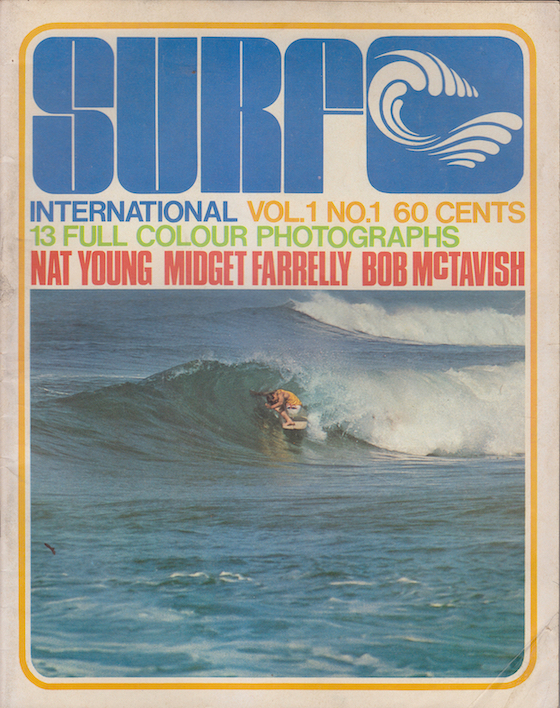 Flipping through it is comforting in the same way that watching The Endless Summer is, though it also doesn't shy away from some of the dangers of surfing.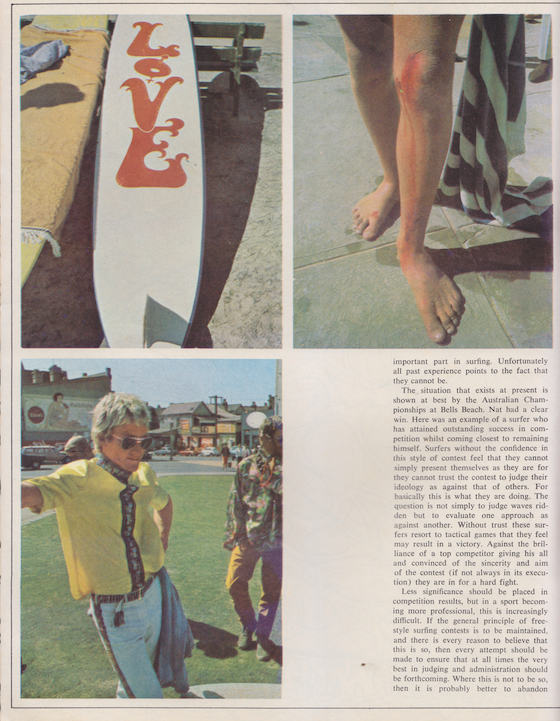 It's a really well designed magazine in addition to feeling like a true labor of love, by the people and for the people.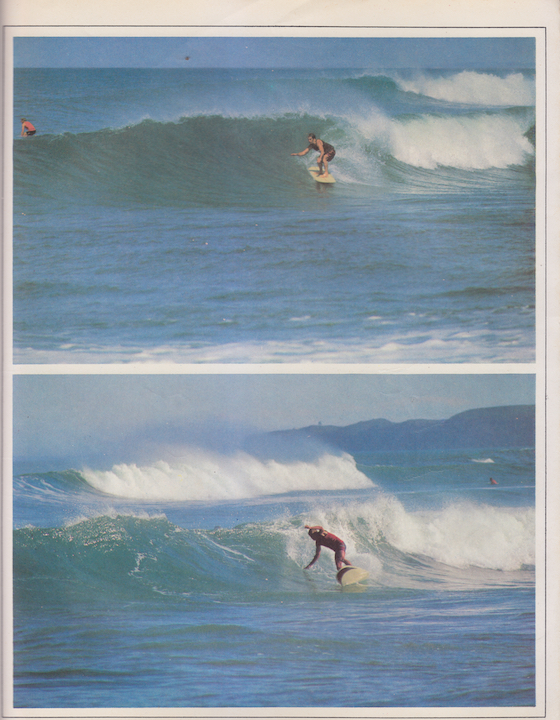 Look up through a crystal vessel and get nailed to the wall!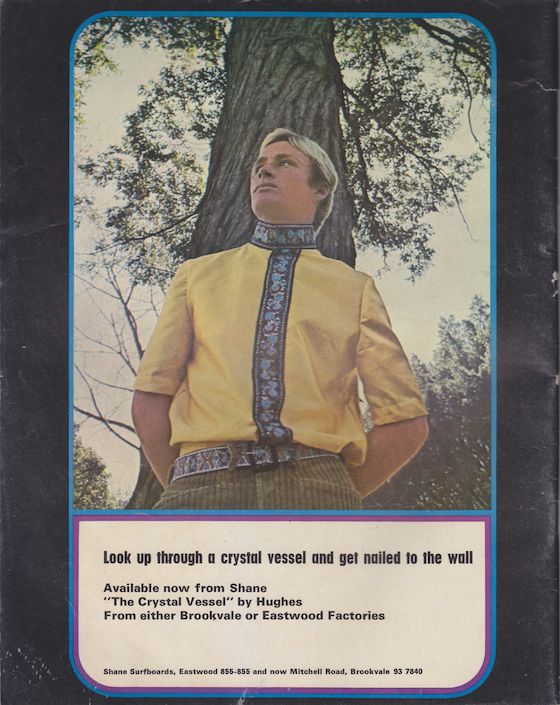 ---
2020 March 09 • Monday
The 612th Soundtrack of the Week is Riz Ortolani's music for Si Può Essere Piu'Bastardi Dell'Ispettore Cliff?, which might also be known as Super Bitch.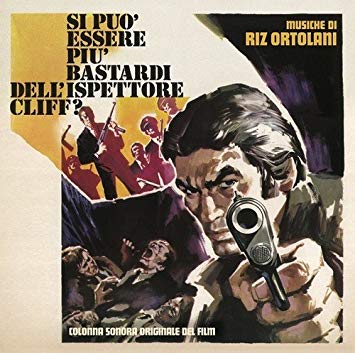 The main title, "L'intoccabile Mr. Cliff" is like a funk update of Henry Mancini's Peter Gunn theme with a heavy groove supporting blaring horns and electric guitar embellishments.

Things then get mellow as laidback trumpet playing over a soft and sensual rhythm track provide music for "A Pool for Mama & Tony", which is followed by the very short and slinky "Secret Meeting in Ba'labakk". Also very short is "Sniper's Action", a piece for solo hand percussion, possibly bongos. Then we're back in funk groove land, with the punchy horns, fuzz guitar and Hammond organ of "Lebanese Rally". "International Escort Service" is another soft and gentle trumpet ballad while "Headline / Headshot" briefly reprises the main title. You also hear variations of it in "Telephone Booth", "London, Easy Going", "House-Boat-Breakfast", "Hostage Exchange" and of course the end title. The same theme is heard again but fleshed out more and with some solo breaks added in "Over & Out". A short and stripped down cue that's almost like a bone from the skeleton of the main theme can be heard in "Don't Drive Wearing Handcuffs". In "Love Break" it's the trombone's turn to handle a tender late-night romance cue. "Mama, We Like You So Much" sounds like something actually seen performed in the movie, with strummed acoustic guitar and casual singing. This is followed by three solo acoustic guitar instrumentals: "Dead in the Gutter", "Tortured Joann" and "A New Morning". They all sound influenced by Spanish guitar traditions and are quite nice.
---
2020 March 06 • Friday
About six and a half years ago we talked a bit about an Ace Records CD called Long-Lost Honkers & Twangers. We liked it. And we also like this new Ace Records CD called More Long-Lost Honkers & Twangers.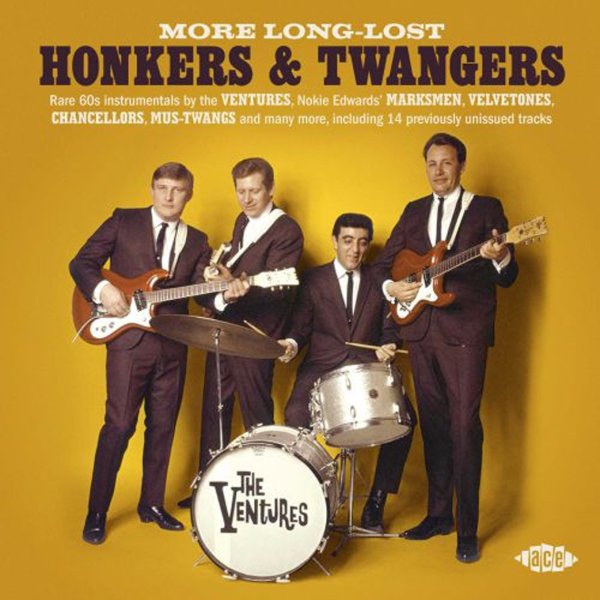 It starts with "Guitare Jet" by Les Jaguars, a Canadian band I've admired for several years, having picked up some of their LPs at the WFMU record fair. This is a cool song of theirs and nice to hear.

The Mus-Twangs are represented by two songs. "Wolf Pack" is a raw and primitive number with a wailing saxophone that suggests hysteria among the elephants more than a pack of wolves. "Zanzibar" is a laid-back, atmospheric, mysterious number with a tinge of exotica. "Road Runnah" by The Road Runners starts with that old staple, the sound of revving engines, before blasting off into energetic, reverby, driving surf sounds. One of my all-time favorite numbers, "Diamond Back" by Cecil Moore & The Notes comes after that. I first heard this on one of Bear Family's That'll Flat... Git It! compilations and it never ceases to amaze. Brilliant guitar playing, an amazing tune and brilliant use of maracas! Then there's "Mirage" by Oakland-based band The Night Caps. This one features that rough and raunch sax sound typical of the genre. The first volume of Lost included some exciting rarities from The Ventures and so does this one! You can hear no fewer than four previously unreleased recordings from these instrumental rock titans. "Blue Tail Fly" is suspiciously similar to "Beatnik Fly" by Johnny & The Hurricanes and is apparently the last Ventures release with Howie Johnson on drums. This is an alternate version. "Louisiana" is presumed here to be an out-take from The Ventures' Country Classics album and unusually features the harmonica. This one has such massive guitar sounds and is such a great tune that I don't understand why we're only hearing it now, 57 years after it was recorded. Another previously unheard tune is "Blue Money" by Van Morrison. Pretty straightforward tune but of course quite good, with an overdriven lead guitar sound. Finally from The Ventures we get an alternative version of the song "Downtown", famously a hit for Petulah Clark. Really nice handling of the melody by the guitar, as you'd expect. Speaking of The Ventures, Nokie Edwards also bad a side project, a band called The Marksmen, represented here by three songs. "Sunny River" is indeed a sunny and gently loping tune with the double guitar lines that The Ventures did so well. "Peace Pipe" is of course one of the most famous numbers by The Shadows and this is a nice take on it that wisely doesn't try to reinterpret it but does add a call and response element. The first thing you hear on this recording of the gentle and countryish "Nokie's Fenokey" is a voice, presumable that of Mr. Edwards, saying "Don't forget the ending!" It's a relaxed and happy tune. One of the best songs on here, as well as one of the surfiest, is the wonderfully titled "Zombie Surfer". In addition to excellent guitar playing it's one of a very few surf pieces to make use of the potential of electric piano. (Sounds like a Fender Rhodes.) "Red Wing" by The Carnations is a marchy sort of instrumental with a lot of sax playing and Duane Eddyish guitar playing. Super session guitarist Billy Strange is on here with the really cool "Moon Walking", which features powerful drumming and some unusual syncopations as well as some weird sounds in the middle. The guitar rules "Canadian Capers" by The Lemon Drops. It has a very bubblegum feel to it and shamelessly borrows from "Tequila" but the guitar playing and tone are tremendous. The guitar lines themselves are also very interesting and not the standard thing you'd expect to hear. The Chancellors have a simple but powerful hard-driving piece called "Mach 1", which I suppose takes the hot-rod angle into a higher gear. Two songs by The Zanies certainly try to live up to the band's name. "Claire De Looney" is indeed a rock and roll take on the famous Debussy composition of almost the same name. And their "Russian Roulette" is a take on "Song of the Volga Boatmen", with the addition of revolver sounds (clicks and eventually a bang). "Harlem Nocturne" is a genuine classic and it gets an especially atmospheric and mysterious workout here by the Music City Swingers.

A band called The Velvetones tackle "Jericho", which I believe I've also heard played by Grant Green as well as Booker T. & The MG's, among others. Is this actually a gospel number, at least originally?

Ed Burkey's "Whitewater Wipe Out" is one of the most exciting guitar numbers on here, with great playing and very sharp and vibrant sounds for this pounding and interestingly layered piece.

And then there's "Swing the Mess Aroun" by Mike Gordon & The Agates. The first thing you hear is someone calling out "C'mon, Everybody!" and the tune itself is probably at least somewhat indebted to Eddie Cochrane. It's kind of a raunchy rocker jam with impressive energy.

Yet another great Ace compilation! So glad they keep doing this!
---
2020 March 04 • Wednesday
Thanks to my friend Ken, I became aware of this car-racing documentary The Racing Scene. It's quite good, understated and a real behind the scenes look at what goes on at the track.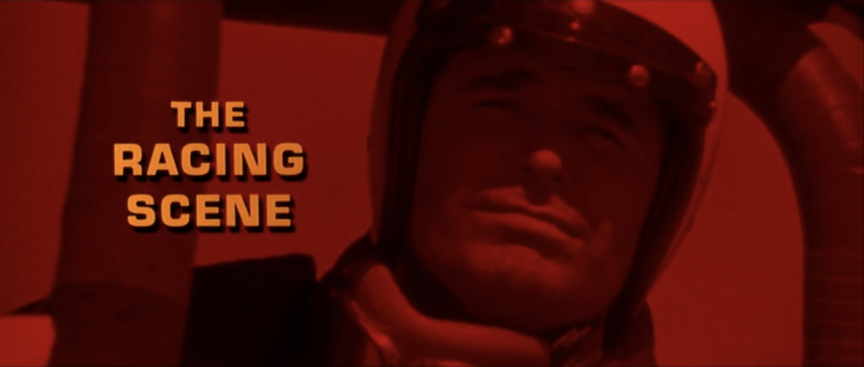 Perhaps you recognize James Garner there. While the movie does begin with him driving in a long-distance off-road race, his main role in the movie is as part of a team behind race cars in a few different events. (The use of split-screen is probably a nod to Grand Prix.)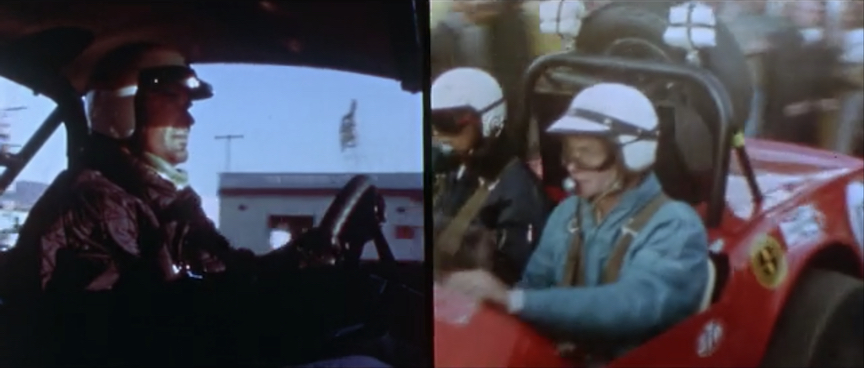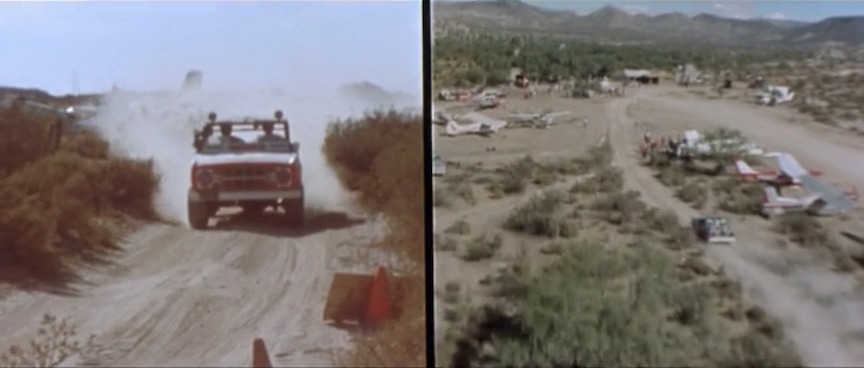 He narrates the action and explains everything we're seeing. This is a story of what really happens, so occasionally a car will immediately fail due to some kind of technical problem and then that's it, game over.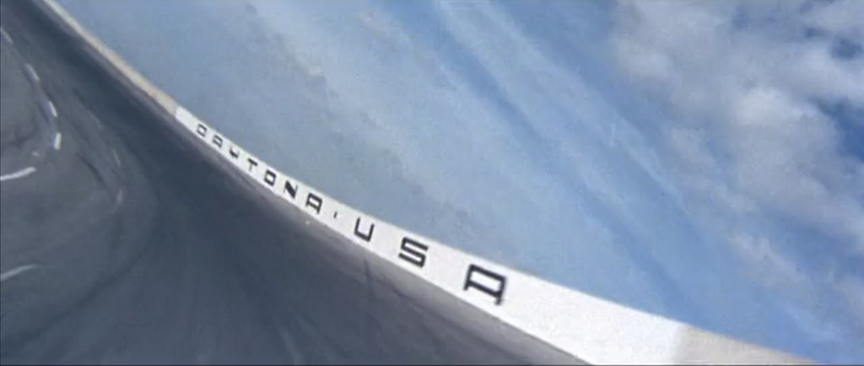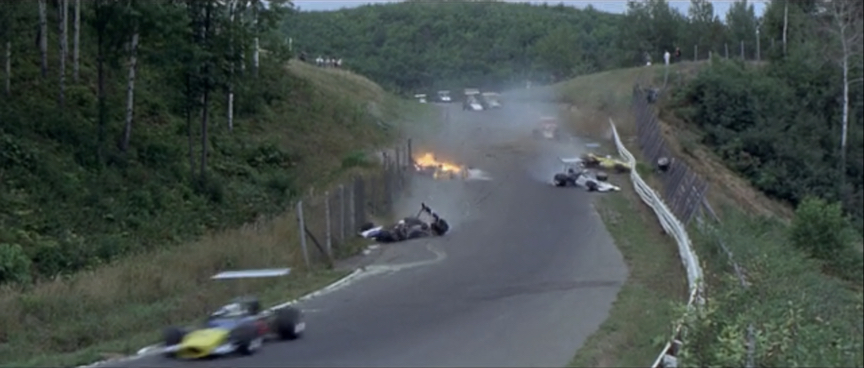 To me it sort of felt a bit like the Endless Summer of racing movies. I'd recommend it!
---
2020 March 02 • Monday
Tomorrow is so-called Super Tuesday and in honor of Senator Bernie Sanders, our 611th Soundtrack of the Week is the music from Wild in the Streets!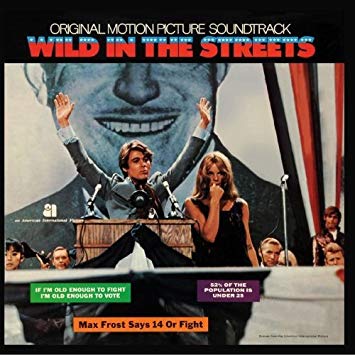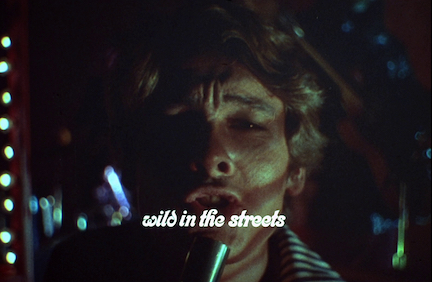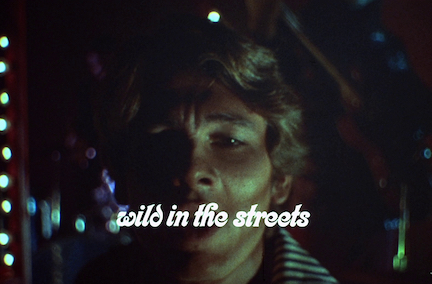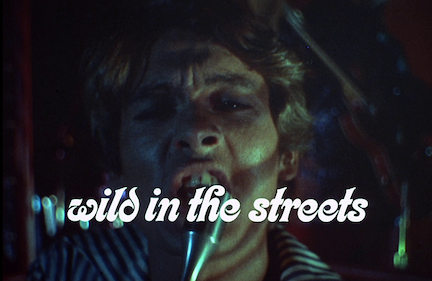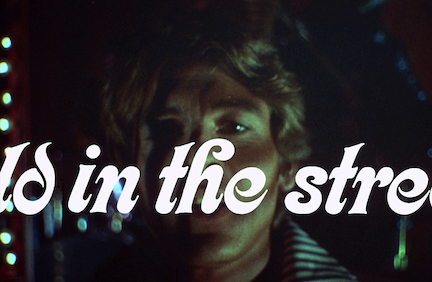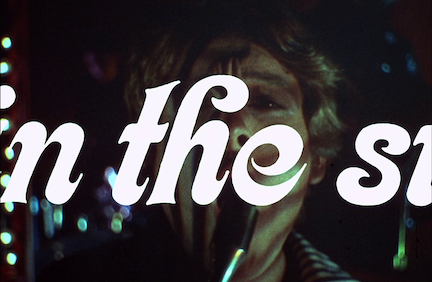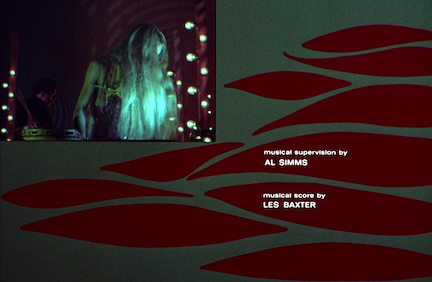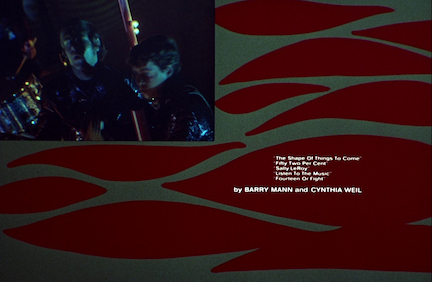 This is a short soundtrack album with mostly songs on it, mostly by Barry Mann and Cynthia Weil. Les Baxter was also thrown in here and composed some music as well. And then there's one song by Guy Hemric and Paul Wibier.
We'll start with the Mann/Weil songs.
"Love To Be Your Man" is a Monkees-ish sort of a song with a cool soaring melody and nice guitar and organ sounds.
Like many of the songs here, its performance is credited to a band called The 13th Power. In the movie, this same band is called Max Frost and the Troopers. In real life it was probably a bunch of studio session musicians.
The next one is kind of bar blues rock soul number called Fifty Two Per Cent, one of the less interesting efforts here.
But after that comes "Shape of Things To Come", which is an absolute classic and one of the greatest songs ever! It turned out to be enough of a hit on its own that a record with that name was released after the movie. (It's at least at this point that Davie Allan and The Arrows get involved.)
"Fourteen or Fight" kicks off the B Side, and it's kind of a sixties pop/rock political campaign song agitating for the voting age to be lowered to 14. It's got a nice catchy sunshiney energy to it even if it's musically a little stale.
The last two Mann/Weil songs are supposedly performed by a band called The Second Time.
The first of these is "Listen to the Music", and it's one of the most tuneful numbers, with really nice vocal harmonies and a Bacharachy pulse in the rhythm section.
And then there's "Sally Le Roy", another '60s pop/rock gem that will remind you of three or four other songs at least, and that's okay!
Les Baxter gets credit for three tracks on this album.
The first is called "Psychedelic Senate" and purports to be performed by a band called The Senators. (Why not?) It's not as crazy as you might hope, but it is agreeable trippy and does some interesting things with layering sounds and, it seems, speeding up and slowing down tape.
Then there's the title song, credited to Baxter and Guy Hemric with performance given as by "Jerry Howard". This is a groovy and slinky number with some great drumming and occasional sitar. The lyrics are about getting with it and digging it and not being old.
Finally there's another Baxter cue called "Shelly in Camp" and apparently performed by a band called The Gurus. This one blends military-style snare drum with sitar and tambura for an obvious contrast of styles and scenes.
The Guy Hemric and Paul Wibier songm also by The 13th Power, is called "Free Lovin'", and is a familiar sounding sixties pop soul thing.
---