2019 December 09 • Monday
For the 599th Soundtrack of the Week we sat down with Zdeněk Liška's score for Ikarie XB-1, a Czech sci-fi movie apparently based on a Stanislaw Lem story and an influence on Star Trek. I saw it on the big screen maybe about twenty years ago and enjoyed it.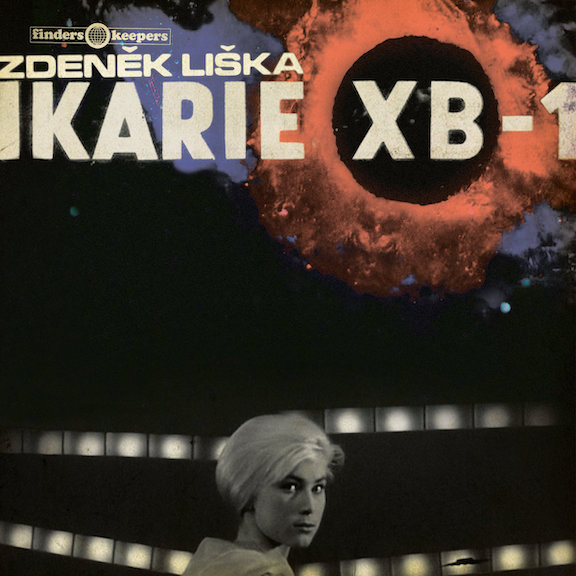 A mixture of strange electronic bleeps and bloops along with some more conventional musical instruments and scoring make up the main title cue. After that comes a similar electro-acoustic hybrid, "Surveillance on Standby/Alpha Centauri", which veers between some solo clarinet playing and proto-industrial sound manipulation. A plaintive and mysterious electric guitar with some subtle electronic responses from mysterious sources makes up the fascinating "A Small Stone in Space". "Sunflower for a New Star" is kind of like avantgarde Hawaiian music, with dreamy and swooping electric guitar lines weaving in and out of electronic noises. This is followed by a very delicate and spacious piece for vibes and electronics, "The Backwoods of the Universe". "Silver Ball (Věra in Cameo)" is riveting and atmospheric mostly acoustic piece in 6/4 that features the piano. Something about the groove and the feel of it, as well as the instrumentation, might remind you pleasantly of Sun Ra. The next cue, "E.V.A. Will Teach You" is also along the lines of Sun Ra, but a mixture of Sun Ra with surf and cartoon music. It's hard to describe: strange but pleasant, pulsating and insistent but not maddeningly so. That's what you'll hear on Side A. Side B begins with "The Tiger's Breath", a long track of mostly electronic sounds and music, though there is an expansive organ section, eventually joined by some more acoustic instruments for a more traditional sounding approach to scoring. Some of this is similar to some of what you hear in old episodes of Doctor Who. More weird electronic noises announce that "The Dark Star" is here. I wonder if John Carpenter saw this movie and was influenced by it and its music. "'Do Not Eat the Fruit'" has an Alphaville-ish computer voice speaking in Czech, over more far out electronic music. Presumably some of this is musique concrète. And perhaps computer voice is saying not to eat the fruit.

After that comes "The Awakening", in which strings are the featured voice, though of course accompanied by some nimble electronics work.

"Voyage to the End (Of the Universe)" is another strange and cool electronics piece, this one with more of a groove to accompany its various blastery and transistory sounds.

Then we come to the end with "The White Planet", a heavy and dramatic orchestral piece (with electronics accompaniment of course) that perhaps is meant to go with a triumphant resolution, though it would probably go with an unhappy ending just as well.
---