2019 November 25 • Monday
When Chevy Chase returned as Fletch for a second movie, Fletch Lives, so did composer Harold Faltermeyer. His score is our 597th Soundtrack of the Week.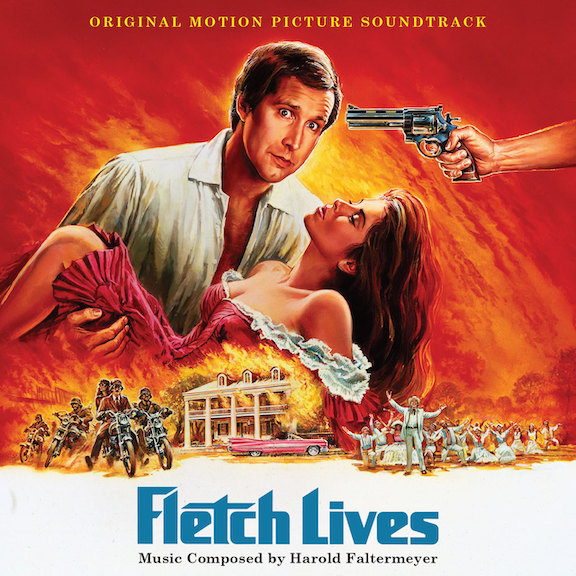 The main title theme is surprisingly laid back and atmospheric, not the kind of catchy and pulsating tune I associate with Faltermeyer. For "Fletch Out the Window", though we're back in familiar ground, a percolating and toe-tapping synth tune reminiscent of Faltermeyer's best known work.

Most of the rest of the music continues in that vein, frequently working in the Fletch theme, though "Fletch Walks" has a spacy/country feel to it with some nice slide guitar and "Who Knows" sounds like a love theme.

There aren't as many songs on this release as there were for the Fletch soundtrack, but there is the sunny "Make a Change" by Buckwheat Zydeco.
---