2019 October 28 • Monday
One more for the Halloween season: the 593rd Soundtrack of the Week is Philippe Sarde's score for Ghost Story.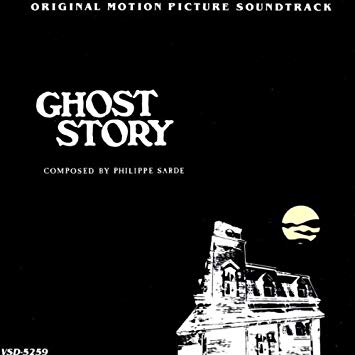 The music shows some Bernard Herrmann influence without being imitative. Certainly some of the patterns and instrumentation bring to mind soundtracks such as The Day the Earth Stood Still and Obsession, to name just two. The score for Ghost Story hovers over the territories of romantic longing, suspense, action and terror. "Accidents" has obsessive ostinati competing with swooping and swirling orchestral lines and even an ethereal wordless chorus. The "Love Suite" is tender and moving, as expected. Two cues, "Mansions" and "Old Mirror" start with the same nimble woodwing workout, which is perhaps echoed in the beginning of "Milburn". "Cemetery" makes good us of that old standby the pipe organ. Ghost Story doesn't end well, as I recall, and the "End Credits" wrap things up on a suitably unsettling note.
---