2019 July 12 • Friday
Here's the October 1962 of Argosy or, to be precise, The New Golden Argosy.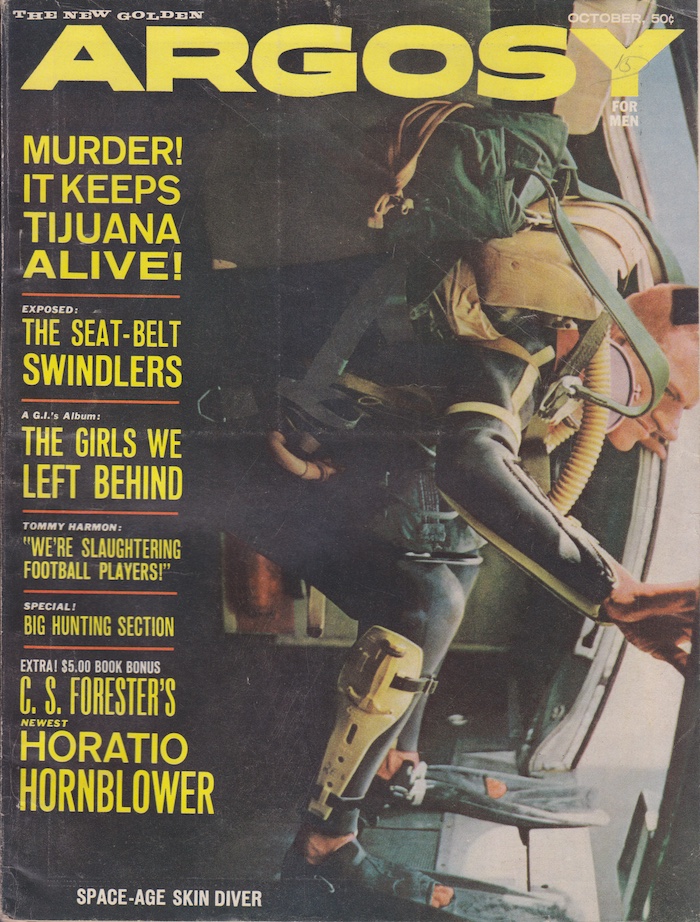 Lately I've been enjoying whiskey, particularly bourbon. Is Seagram's good? Does it still exist? I like this bowling photograph enough to try it.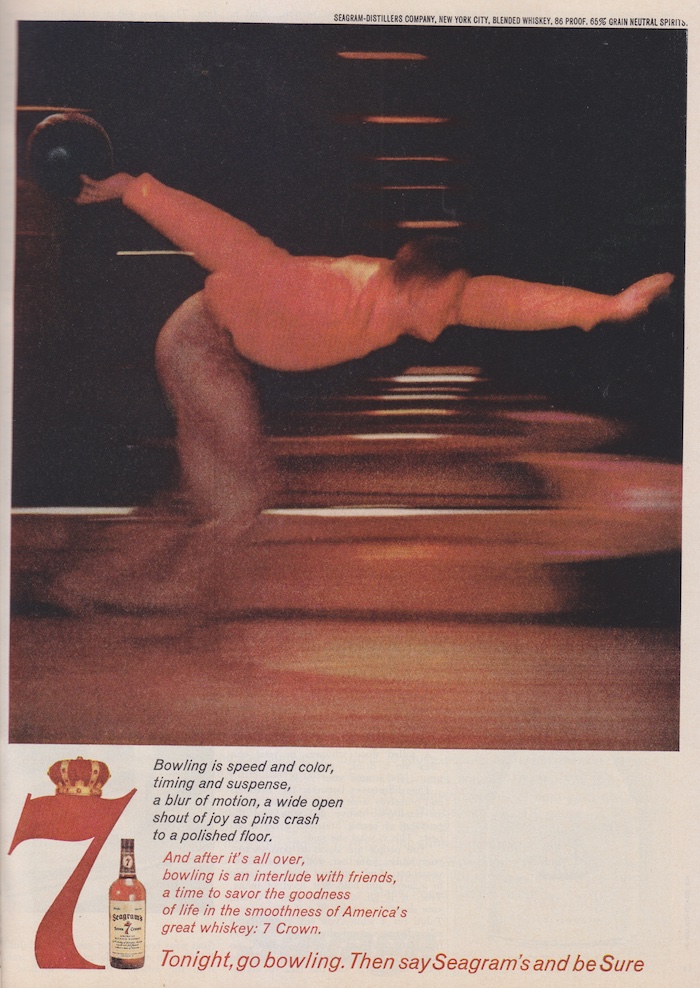 The "'We're Slaughtering Footbal Players!'" article has this startling photograph.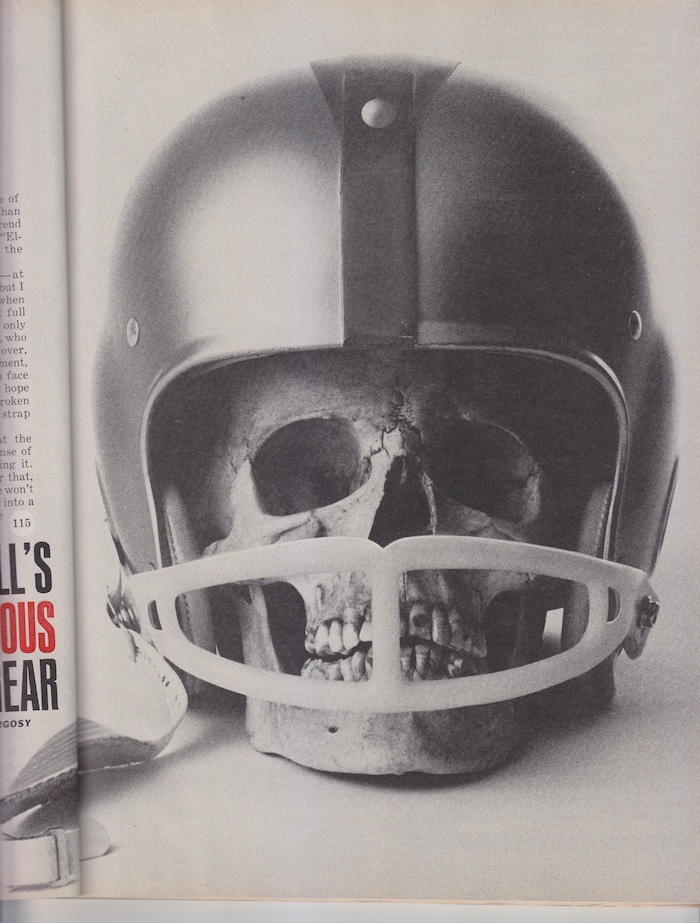 This isn't a very good reproduction, but this two-page photo spread for the defective seat-belt piece is very dynamic.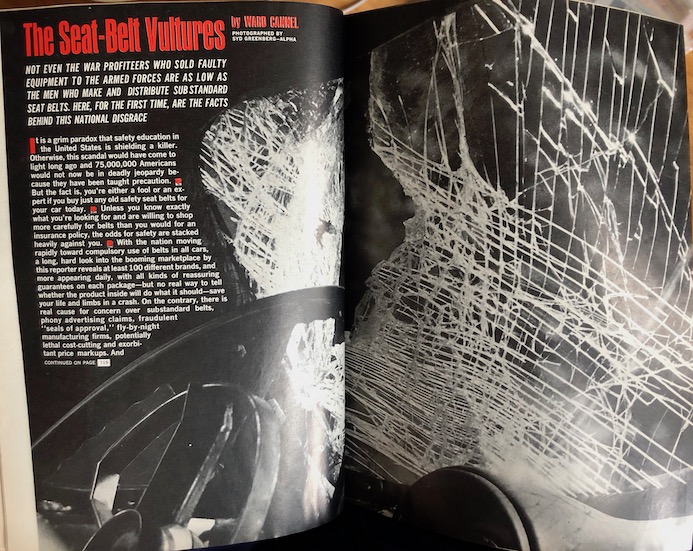 There was still a high standard for illustration, even though photographs are being used much more widely by this point.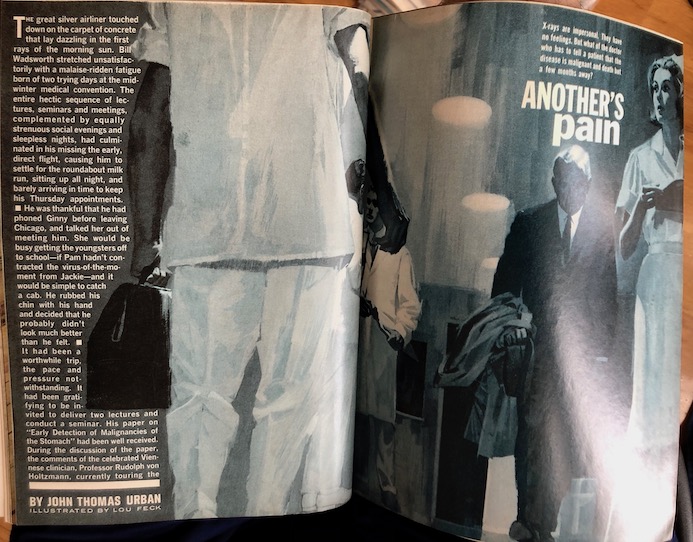 And of course there are always some interesting ads.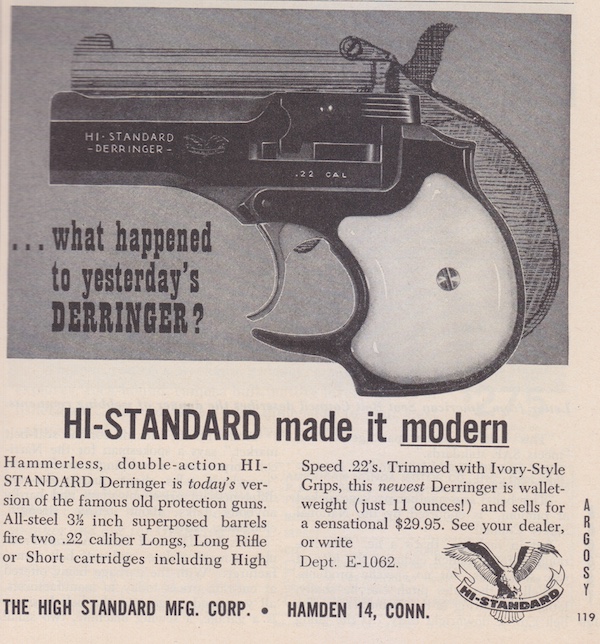 October 1962 puts this at a time before the James Bond franchise existed. The editors knew that it was on its way, though.

---