2019 July 10 • Wednesday
Fans of Hansson & Karlsson, here is another excellent Hammond organ and drums duo! At least that's what you'll find on the A side of the Krzysztof Sadowski record.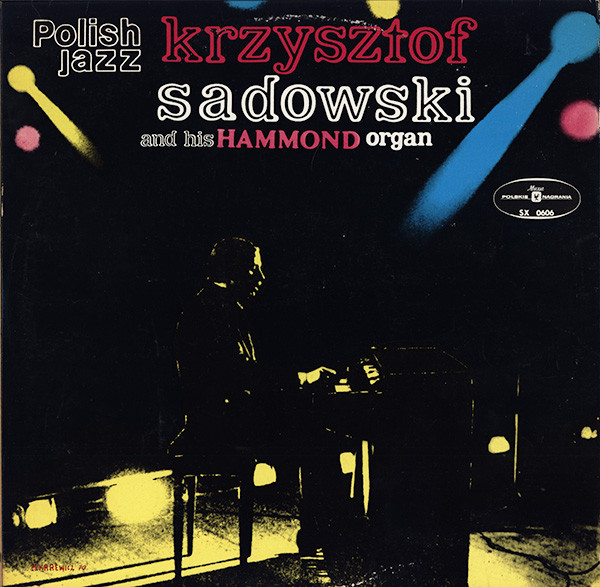 The first four songs are recorded live and feature Andrzej Dabrowski on drums. Three of the songs are Sadowski originals and they swing hard. Jimmy Smith fans should be happy. The fourth track is a medley of three Beatles songs, "With a Little Help from My Friends", "Yesteray" and "A Hard Day's Night", perhaps in a nod to Booker T & The MGs' McLemore Avenue record. It's pretty awesome. The B side is very different, a studio recording with big-band and strings backing for the organ and a different drummer. It's very different from the live duo and perhaps more normal sounding, though the music isn't what you usually hear: the theme from Rosemary's Baby plus three other tunes by Polish composers.

Sadowski plays excellently on these as well though I prefer the spontaneity and less controlled energy of the live organ/drums duo.

Which leaves us only with the task of finding more Krzysztof Sadowski recordings...
---