2019 July 08 • Monday
Our 577th Soundtrack of the Week is the music for a short film about a Turkish mini-cab driver. It's called Abdullah and has music by Antoni Maiovvi & The Karakura Orchestra.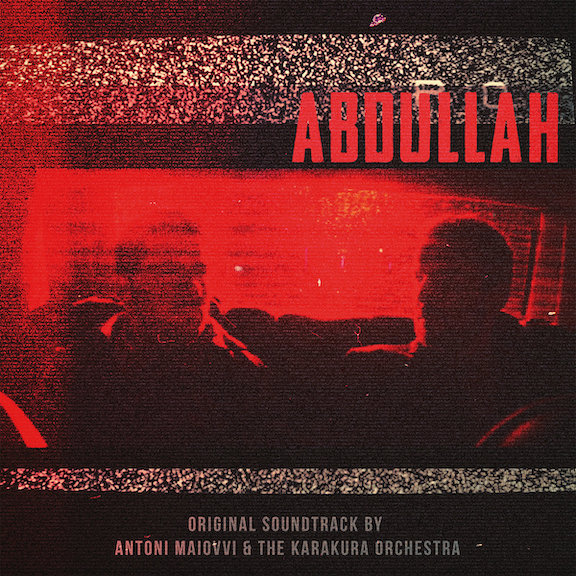 It's on blue vinyl!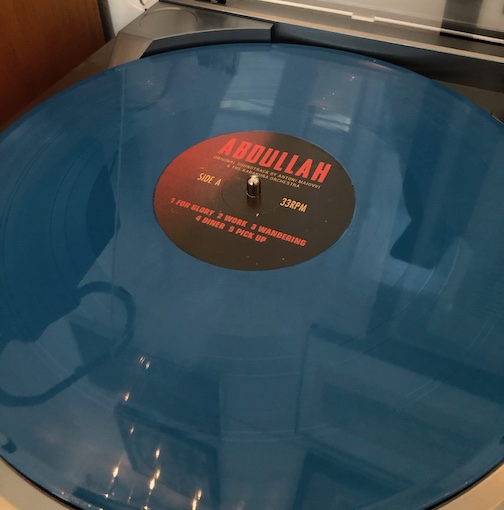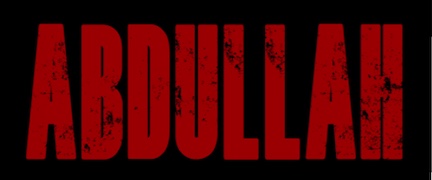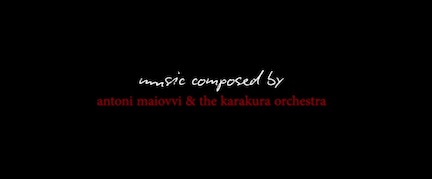 The first track, "For Glory", is representative of this record as a whole. It starts with some electronic noises, and then some voices and acoustic instruments come in, establishing a soundscape that sounds like what little Turkish music I've heard. But then the drums drop hard and we're in a heavy club groove. So it's a blend of electro noise/pop, hip hop and dance and traditional Turkish music.

And it's fantastic!

The second track, "Work", is very short, probably under a minute. It's just a little slice of the kind of thing you heard in "For Glory".

"Wandering" starts with a percussion groove with some electronic loops and other noises and then eventually those pounding house drums. It doesn't have a melody so much as different swirling and dive bombing sonic textures.

After this comes "Diner", which begins with the plaintive sounds of a bowed instrument, soon supplanted by what sounds like a few wooden flutes played simultaneously by people adept at circular breathing.

It's a short cue followed by a sparse and mysterious piece, "Pick Up", which sounds like a cousin of some of the early BBC Radiophonic Workshop music crossed with Jan Hammer or Tangerine Dream.

That's the A Side. The B Side starts with "Your Throat", which almost immediately starts blending an acoustic instrument plucked with a lot of attack with electronic pads. Acoustic percussion comes in, then throbbing bass and electronically processed drums to me. Or at least that's what it sounds like to me! The promisingly titled "Mountains of Delirium" sounds at first like it's looping some acoustic Turkish music. Then it gets into a very thick and pulsating electronic groove with ominous and dramatic tones and textures coming from what I presume to be synthesizers. If you only heard this track you would probably think that Abdullah is a horror movie. Finally there's "Magician's Guilt", a dark and intense track that blends all these ideas: loops, percussion, noise, grooves, acoustic and electric instruments, drama, beats. It's a compelling and extremely satisfying record.
---