2019 June 24 • Monday
For the 575th Soundtrack of the Week we listened to this record of Ernest Gold's music for The Runner Stumbles.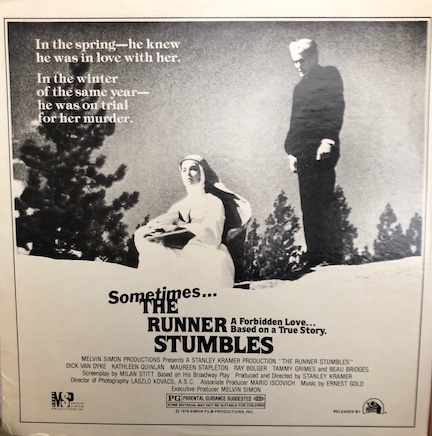 It has basically two themes heard in several different arrangements: a lovely and haunting main title theme and a kind of early jazz-type song called "My Rumble Seat Gal", first heard with a children's chorus. What makes it a particularly rewarding listening experience is the blend of instruments. I assume Gold did his own arrangements and orchestrations, as the sonic colors are so interesting and impressive.
---