2019 June 17 • Monday
The 574th Soundtrack of the Week is this mysterious collection of Western Movie Themes by Elmer Duke & His Orchestra.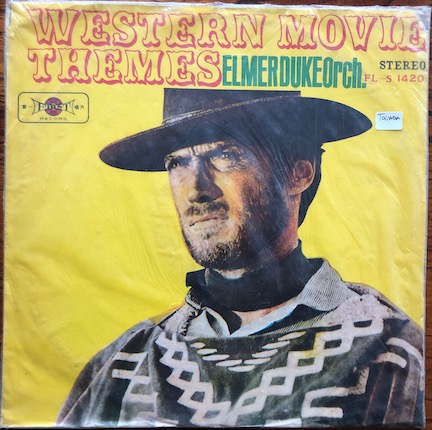 And it's on orange vinyl!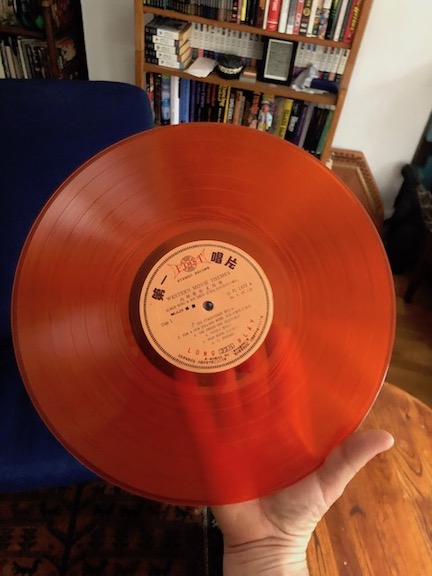 The concept is exactly my kind of thing. All the melodies are played on electric guitar, sounds like a hollow-body guitar, great tone, some kind of reverb—I bet it's a fantastic amp— and mostly just sticking to the tune but with occasional jazzy embellishments. The orchestral arrangements are good, heavy on the horns and designed to give the guitar the spotlight. And the guitar sounds so good I could listen to this all day! But what the hell is this? At first I thought "Elmer Duke" was a made up name, a combination of John Wayne's nickname and Elmer Bernstein's nickname, as both are famous for Westerns. And who knows, maybe that's the case. But there is at least one other Elmer Duke record out there, Memories of You, which appears to be more of a romantic music record. But I haven't been able to find out anything about "Elmer Duke" in general or this record in particular, except that it's apparently from Taiwan. Let's look at the track listing. You have to look on the record itself as the back cover just has movie stills.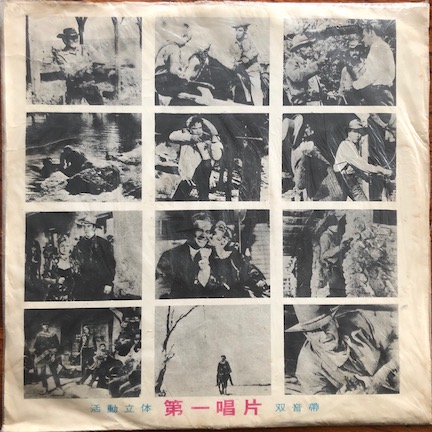 Side A has "The Stagecoach", "For a Few Dollars More", "The Proud One", "A Fistful of Dollars" (just called "Titoli" here), "High Noon" and "El Dorado". Side B offers "One Silver Dollar", "Johnny Guitar", "The Call of the Par-Awar Hills" (by which they mean "The Call of the Faraway Hills", which is the theme from Shane), "The Appaloosa", "Aluarez Kelly" and "The Legend of Shenandoah". It's a great selection of tunes beautifully played on guitar with perfectly supportive orchestral arrangements and some occasional keyboard solos as well.
---