2019 May 03 • Wednesday
We've fallen behind on our reading here. It's taken us 115 years to get around to this issue of The American Woman!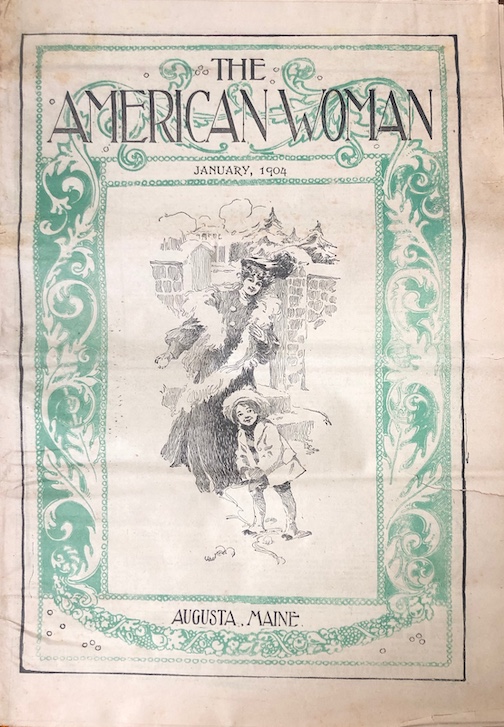 What was this? I have no idea, but I came across it on eBay, browsing old magazines and such. It cost $1.25, which seemed like the bargain of the year! Turning to the first page and seeing this wonderful illustration only reinforced this impression.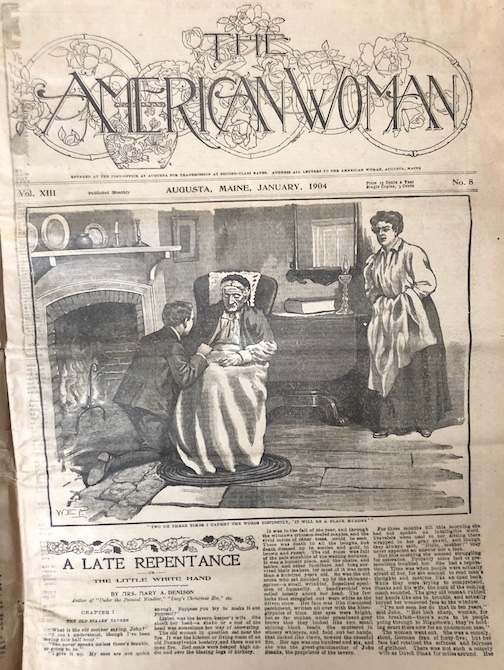 And another nice one: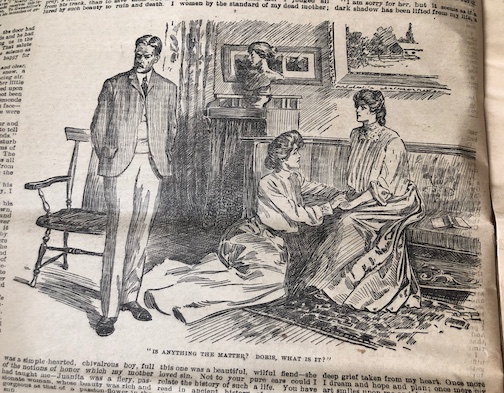 The contents are a mixture of fiction and non-fiction, advertisements and letters from readers. There's a piece on the importance of radium and Marie Curie's role in its discovery as well as an item on "Woman Doctors in Russia".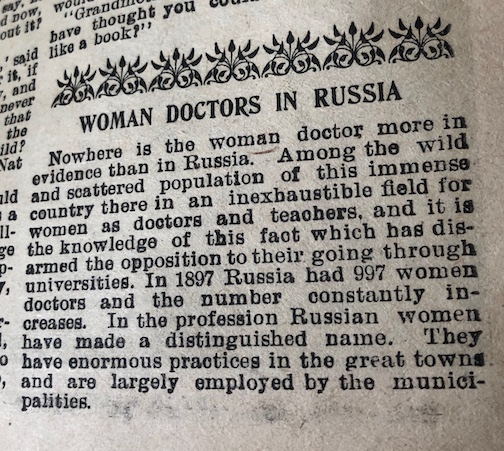 The centerfold is dedicated to needlework.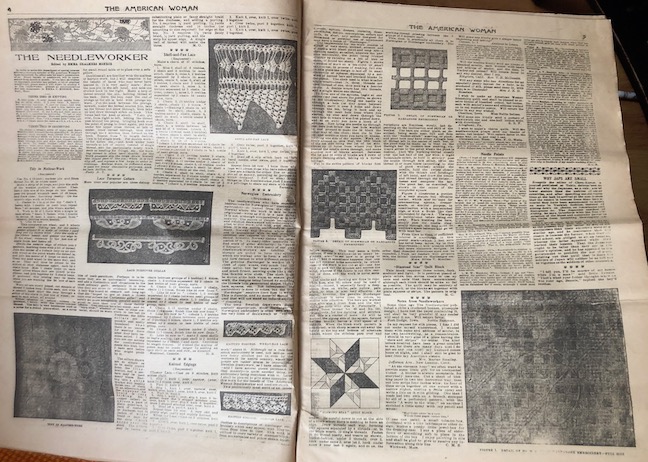 Home remedies are a big deal. There's a lot of talk about one woman's "simple remedy for deafness":

It is a simple thing, but has cured my little daughter, who was deaf for more than a year, and sometimes dumb three or four days at a time. The doctors were about to perform an operation on her ears, when by chance I learned o this, and decided to try it as a last resort before permitting the operation. To my surprise and that of the doctors, it cured her, and she has never had any trouble since—noe more than two years: Take four tablespoonfuls of fresh goose-oil and put into a bottle with a piece of gum camphor the size of a marble. Set the bottle in a warm place until the camphor dissolves, add five cents' worth of peppermint-oil, shake thoroughly, and put three drops of the mixture in each ear night and morning. Place a bit of cotton in the ear to keep the oil in and the air out.


This cure was submitted by Mrs. H. E. Church of Angus, Minnesota, who also notes that home-made goose-oil is better than the goose-oil carried by "any drug-store". Another reader, "G. B." in Shellbourne, Nevada, wrote in to ask for "the exact quantity of oil of peppermint" as "Five cents' worth may be more or less in different localities", which is a very good point.

G. B. was also concerned about a remedy for "catarrh" of the head. A few pages later, an ad for a catarrh reliever features these intriguing drawings: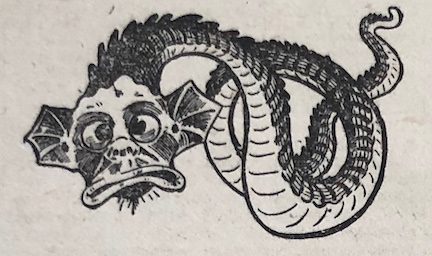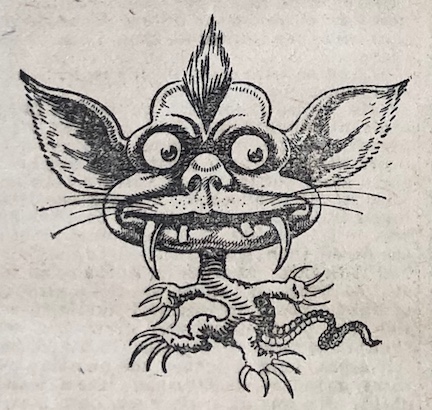 Other letter writers offered anti-bedbug advice ("paint or varnish mixed with a little corrosive sublimate and turpentine … a sure exterminator") and the suggestion "To freshen cucumber pickles pour boiling water over them; this makes them crisp and nice, beside freshening them much quicker".

The latter writer adds, "I wish some one would suggest a remedy for superfluous flesh other than going without breakfast; when I work hard all day I get weak, if I eat no breakfast".

It took a hundred years or so, but the advice these days seems to be to go without dinner.

Even in 1904, readers of The American Woman were being told that smoking causes cancer.

Other ads of notes: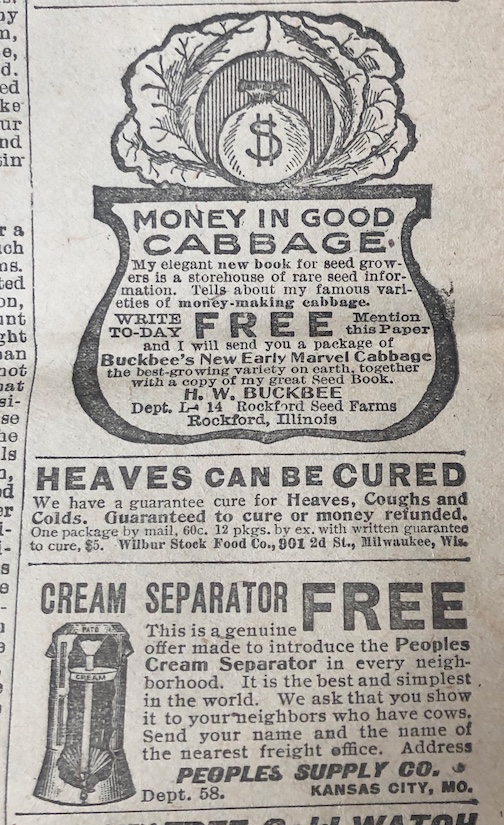 "We as that you show it to your neighbors who have cows."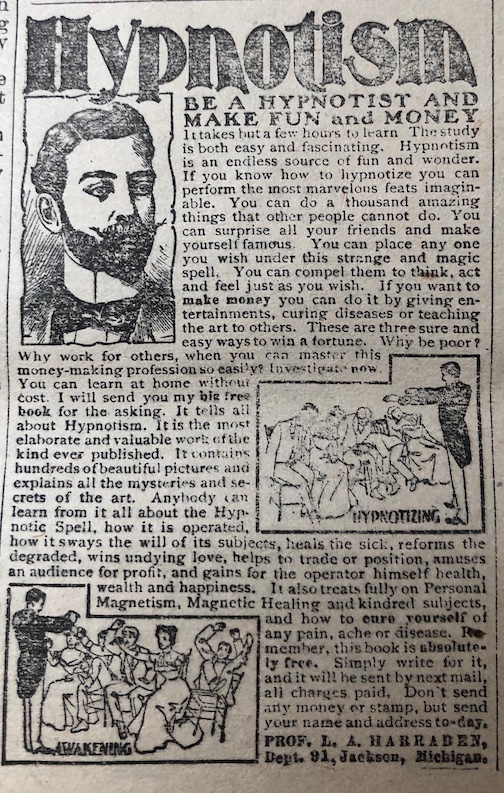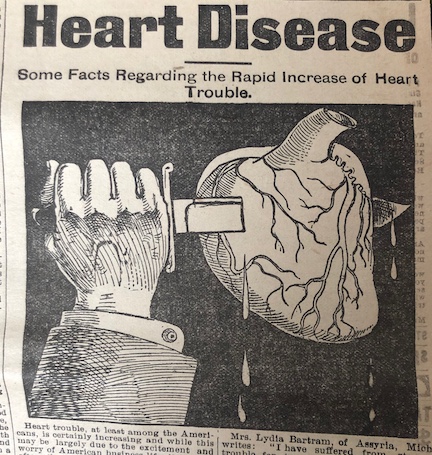 That's a startling image for heart disease.
And there's always a little room for odds and ends.

---