2019 May 01 • Wednesday
The big news around here is… Twinkle!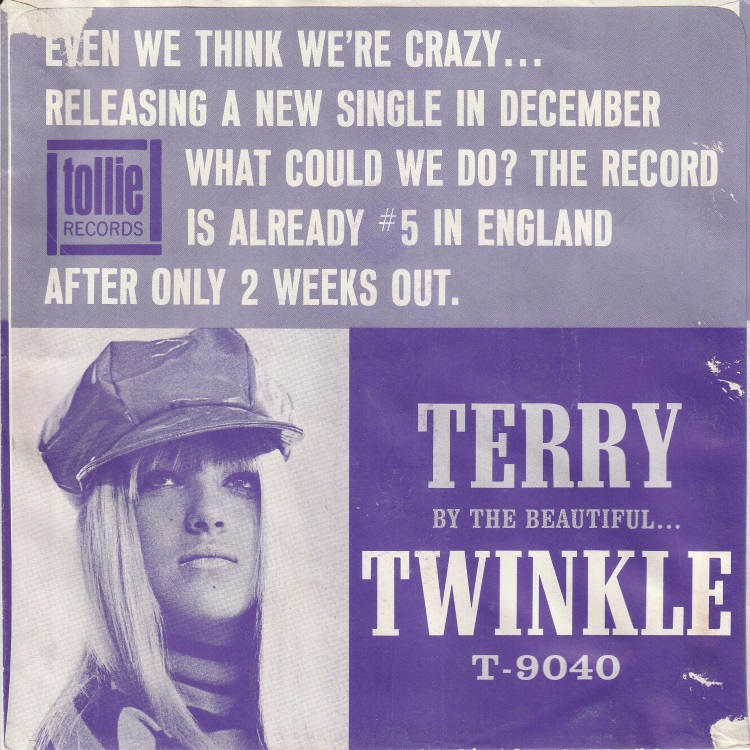 "Terry" was her first hit, written in her high school French class when she was sixteen years old, inspired by motorcyclists she saw out the window. Jimmy Page plays on it, apparently. The song is about the singer's boyfriend dying in a motorcycle crash and its popularity freaked some people out. A member of the House of Lords denounced it in Parliament and Melody Maker urged readers to "Drop the Death Disc"! It was all good publicity and years later the same Lord who had fulminated against it asked Twinkle out to lunch. She turned him down. This information comes from the liner notes to a recent two-CD set of Twinkle's complete recordings: Girl in a Million.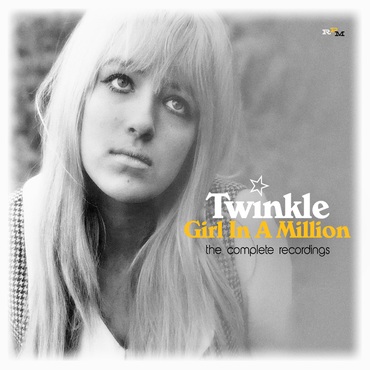 I listened to it several times and love a lot of these songs. One of them is actually a Serge Gainsbourg song with new English-language lyrics. A few of the songs are about a serious boyfriend Twinkle had, a factory worker who was orphaned and abused by foster parents. He ended up becoming a male model and dying in a plane crash. The liner notes are by Twinkle's older sister, a music journalist who used to take Twinkle out to shows with her. Since Twinkle had to be in school the next day, George Harrison used to do her math homework for her. While Twinkle's originals are really the highlights—The Smiths covered one of her songs, "Golden Lights", and an adoring postcard from Morrissey is reproduced in the CD booklet—there are some noteworthy covers as well, such as "The End of the World" and even a new wave synth version of "I'm a Believer".

This is a great new reissue and I might not ever have known about it if it hadn't been in the window at Dusty Groove in Chicago!
---