2018 October 24 • Wednesday
Here's a relatively recent addition to the autobiographical comics world: Mary M. Talbot and Bryan Talbot's Dotter of Her Father's Eyes. It's actual autobiographical and biographical, combining a look at the life of Lucia Joyce and her famous father James with the author's own life and relationship with her father, a Joyce scholar.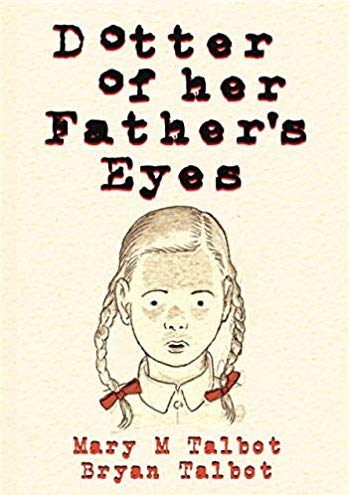 It's a finely balanced story with threads weaving together and revealing contrasts and similarities between different lives and different places, connected by literary ambition and the struggles of a daughter to live her own life.
Mary Talbot's story is not as tragic as Lucia Joyce's, thank goodness. But both women's lives offer readers windows into worlds that have vanished but left behind more than just residues of unfairness and horror.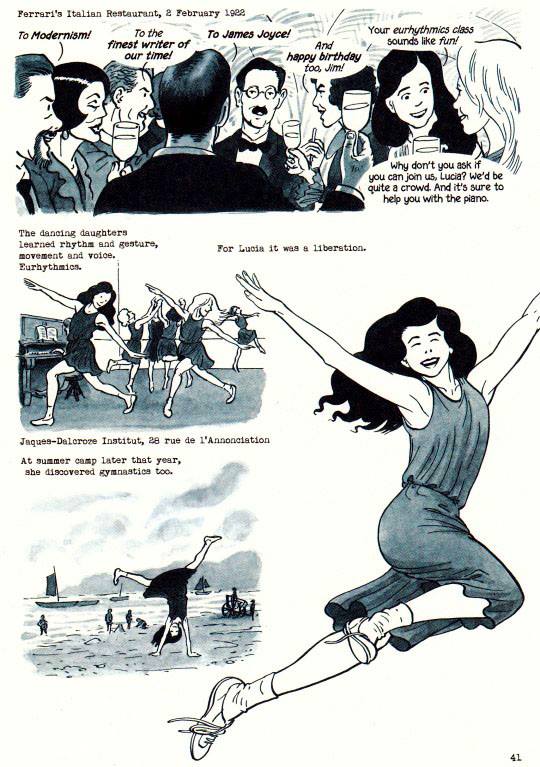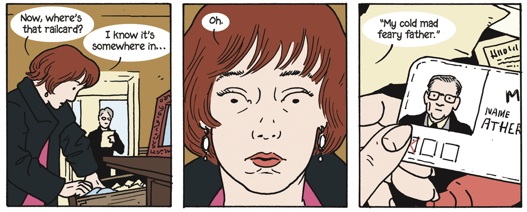 The writing is excellent and served extraordinarily well by the artwork.
---